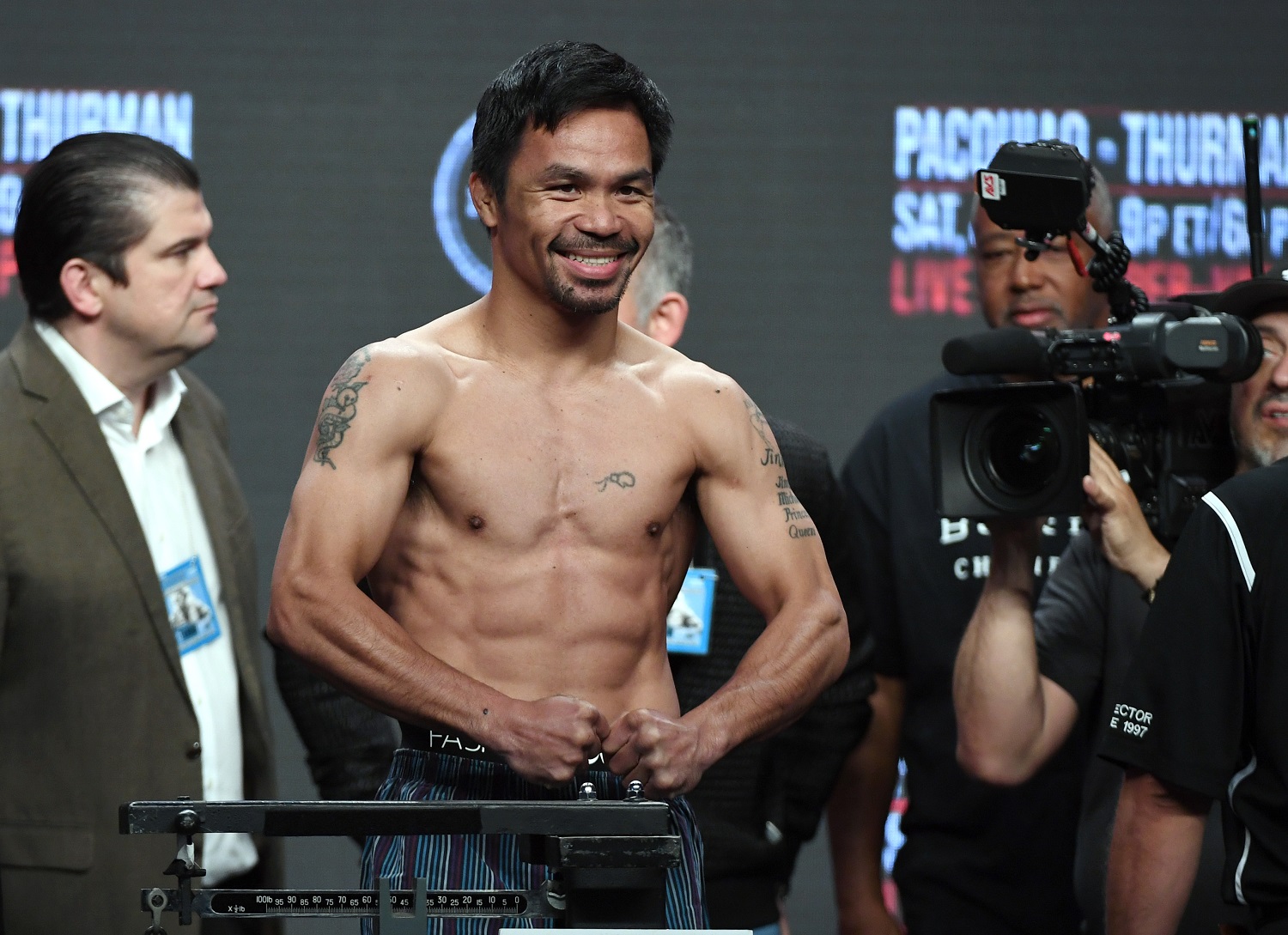 The Tragic Death of Manny Pacquiao's Beloved Dog, Pacman
Multi-time boxing champion Manny Pacquiao lost his longtime pet companion in a tragic accident this summer.
Athletes love their dogs, who eagerly greet their human companions at the door, whether it's after an 0-for-4 day at the plate or a 35-point night on the basketball court. Manny Pacquiao fits the description, which is why the tragic death of his dog this summer hit the multi-time boxing champion hard.
Pacman was part of boxer Manny Pacquiao's team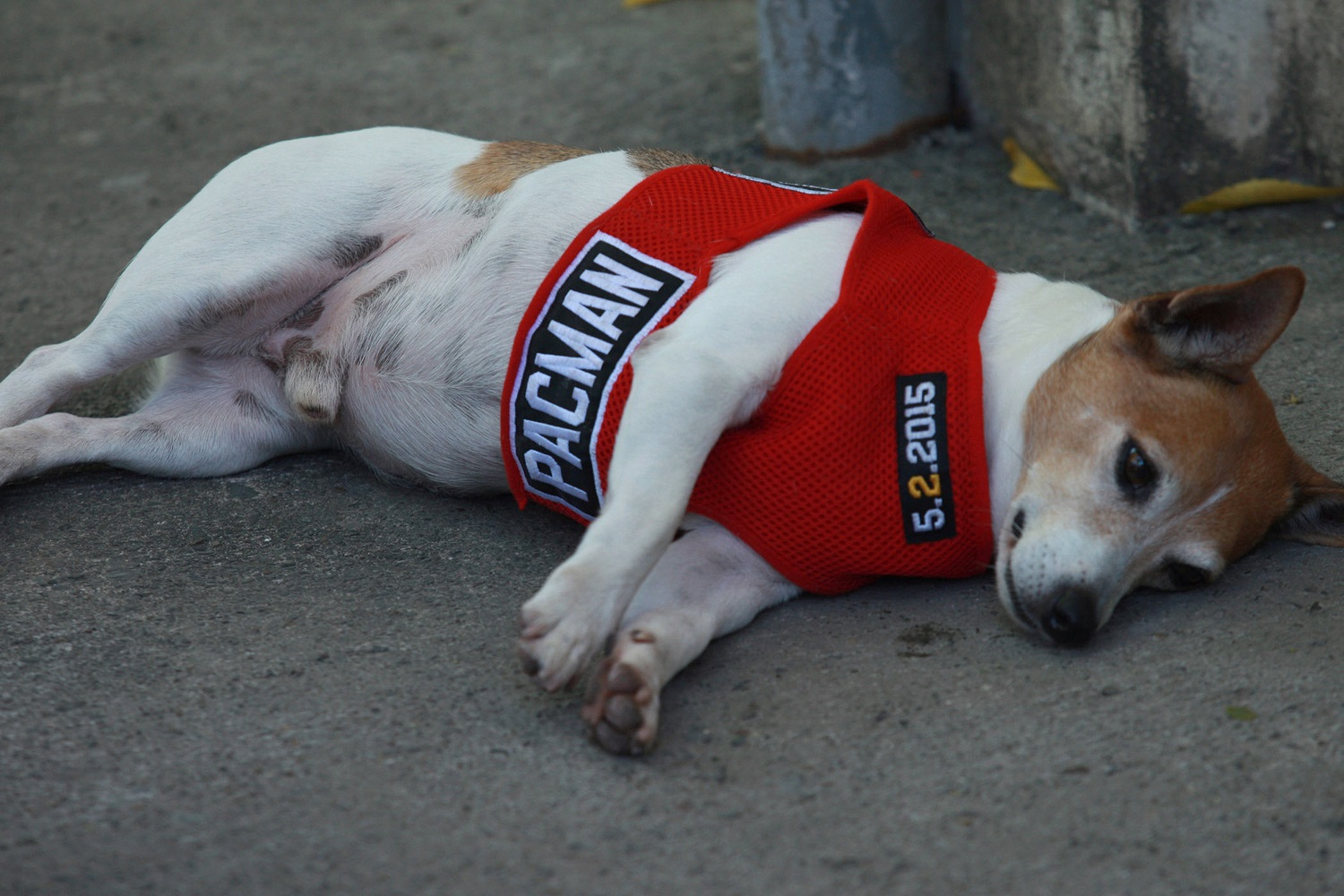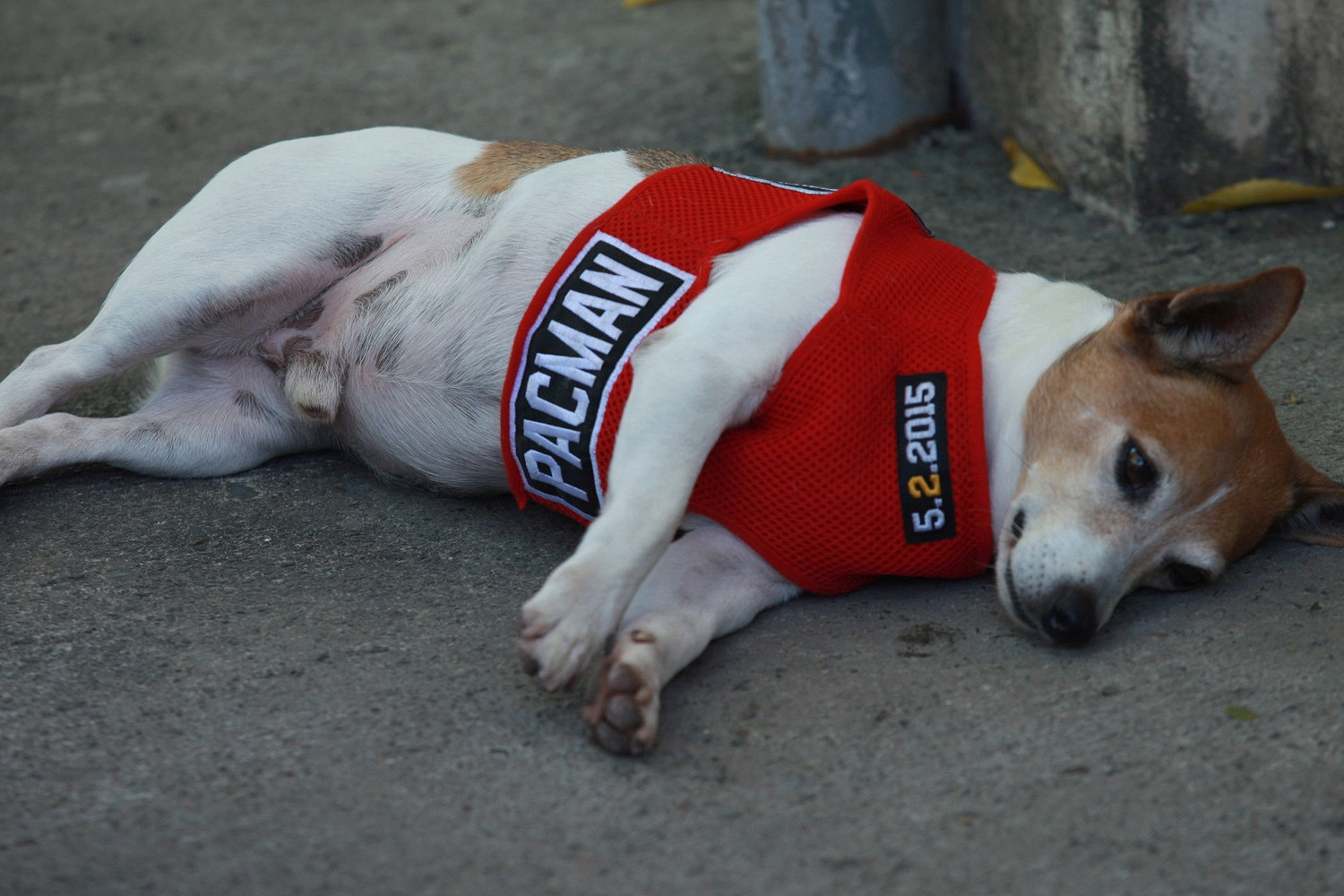 The most recent survey by the American Pet Products Association shows that two-thirds of American households have dogs, cats, or other pets residing there. Four-legged companions are undoubtedly part of the family in large numbers elsewhere around the world, too.
Dogs are probably particularly popular among athletes because of their playfulness and their ability to keep up during activities like morning jogs. That sort of road work is standard operating procedure for boxers like Manny Pacquiao, whose many accomplishments in the ring include winning major flyweight, featherweight, lightweight, and welterweight world championships since 1998.
Newspaper stories over the years mentioned Pacquiao's love for Pacman, his Jack Russell Terrier and a virtually inseparable companion while prepping for fights.
"He's part of my team," Pacquiao told The Wall Street Journal in 2012. "He's a special dog."
Boxing fans are waiting to hear what's next
Manny Pacquiao is still an active boxer, having last stepped the ring in July 2019 to earn a split decision over Keith Thurman to add winning the WBA super welterweight championship to his list of accomplishments.
Pacquiao, 41, has fought only four times since the beginning of 2017, but his name still comes up frequently, particularly in connection to supposedly retired MMA star Conor McGregor. Back in 2017, McGregor stepped into the boxing ring against unbeaten Floyd Mayweather and acquitted himself well in a bout that was lucrative for everyone involved.
The speculation is that Pacquiao vs. McGregor would be another bonanza at the box office and on pay-per-view. As intriguing as the matchup may be, Pacquiao has other considerations aside from his age.
Pacquiao has been an elected official in the Philippines since May 2010, when he was elected to the House of Representatives. He ran unopposed for another term in 2013, then made the decision to run for the Senate. On May 19, 2016, Pacquiao won that election.
And if he does choose to fight again, Pacquiao would have to prepare without Pacman, his beloved dog and an inspiration to work harder.
"Nobody could keep up with that dog," said Pacquiao trainer Freddie Roach in the 2012 newspaper story.
Tragedy strikes boxer Manny Pacquiao
According to reports, boxing champion Manny Pacquiao's 14-year-old dog was killed early this summer in an unfortunate accident in General Santos City in the Philippines.
Pacman, a Jack Russell Terrier, died after being run over in a vehicle driven by David Sisson, an aide to Pacquiao. The dog, which ran under the car while the garage was being cleared, was taken to a veterinary hospital but died from its injuries.
Later in the week, the fighter posted a tribute to Pacman on social media. "Thanks for being the best sidekick anyone could ask for! We will miss you Pacman!" he wrote.