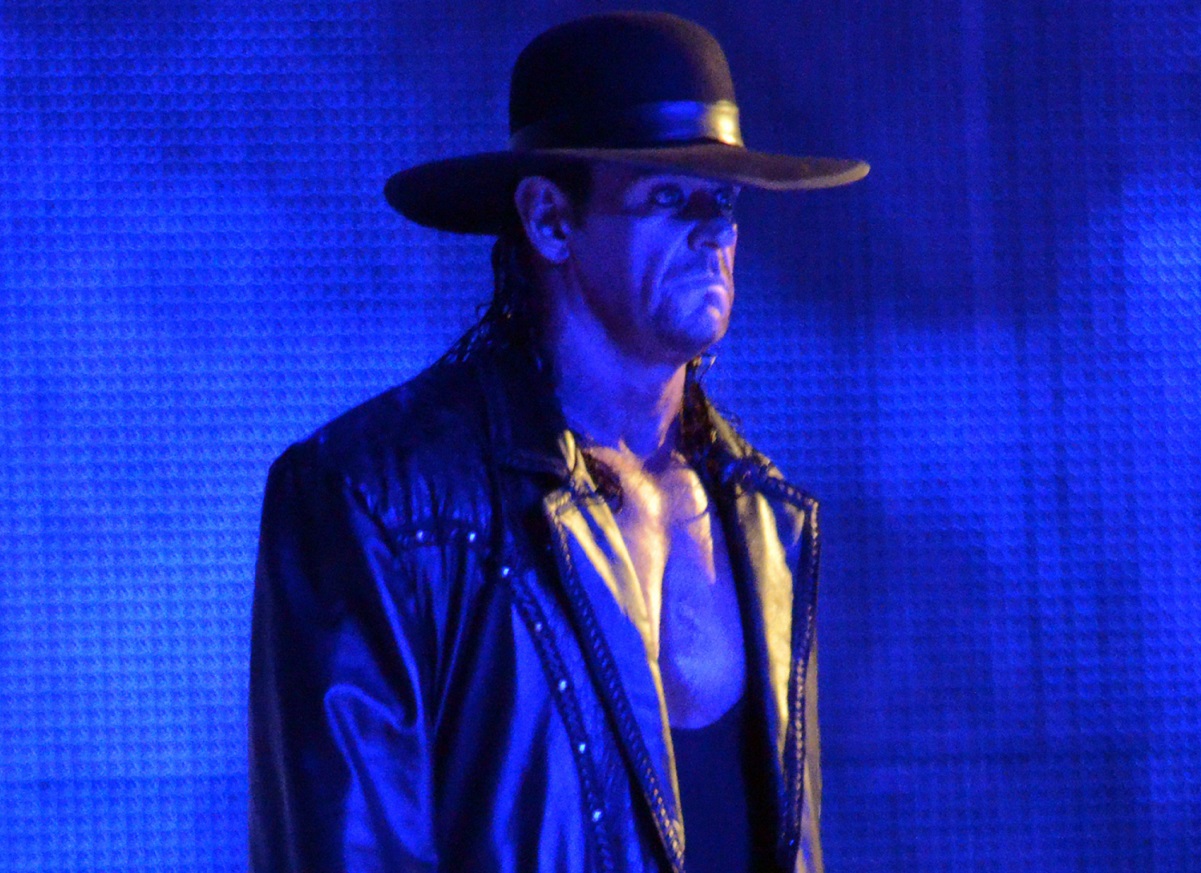 The Undertaker Is Adding To His Impressive Net Worth by Teaming up With Snoop Dogg in an Interesting Collaboration for WWE
The Undertaker is adding to his already giant-sized net worth by teaming up with rap superstar Snoop Dogg on a new collaboration for WWE.
Over the course of three decades, The Undertaker became one of the most iconic figures in WWE history and made millions of dollars doing it. And while The Deadman may be saying his "Final Farewell" at Survivor Series, it's not as if the money will stop rolling in just because his in-ring career seems to have come to an end. In fact, he's just partnered up with rap icon Snoop Dogg for an interesting new merchandise collaboration, which should add a few bucks to his already-impressive net worth.
The WWE career of The Undertaker
After spending the first few years of his pro wrestling career in various promotions, Mark Calaway debuted in WWE as The Undertaker at the 1990 edition of Survivor Series and became an instant sensation. Just one year after his debut, The Undertaker defeated Hulk Hogan at Survivor Series to win his first WWE championship, a title he would go on to hold four times. 'Taker also won the World Heavyweight Championship on three occasions.
Throughout his career, The Undertaker battled some of the biggest names in pro wrestling history, including Hogan, Stone Cold Steve Austin, The Rock, Ric Flair, Bret Hart, Brock Lesnar, Triple H, Shawn Michaels, Kane, John Cena, Randy Orton, CM Punk, AJ Styles, and just about every other big name the pro wrestling business has seen over the last three decades.
The Undertaker is best known for his impressive winning streak at WrestleMania. The Deadman won his first 21 matches on the "grandest stage of them all" before losing to Brock Lesnar at WrestleMania 30. 'Taker holds a 25-2 overall record at WrestleMania with his only other loss coming to Roman Reigns in 2017. The Undertaker defeated AJ Styles this past April in a Boneyard Match, which could wind up being the final match of his career.
The Undertaker is set to make his "Final Farewell" at Survivor Series on Sunday night but we all know how the wrestling business works. Never say never, right?
How much is The Undertaker worth?
While some WWE superstars use their fame to make money doing other things outside the ring, that was really never The Undertaker's style. He appeared in a few movies here and there early in his career but he's always been a very private person and has always been protective of The Undertaker character.
So while he may not have as big a net worth as some other current of former WWE stars, The Undertaker has still racked up plenty of money. According to Wealthy Gorilla, 'Taker is worth approximately $17 million and he'll soon be adding a few more bucks to that total.
He's teaming up with Snoop Dogg for an exclusive collection of merchandise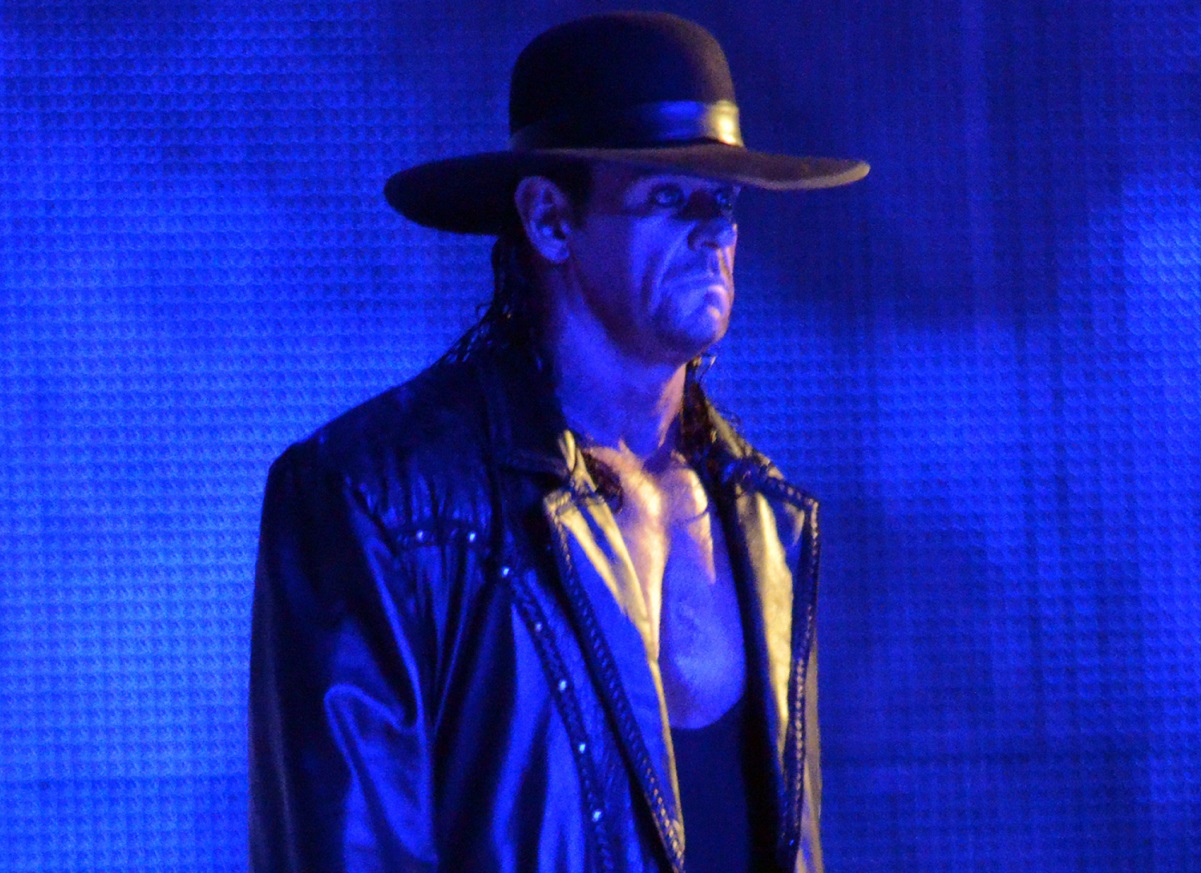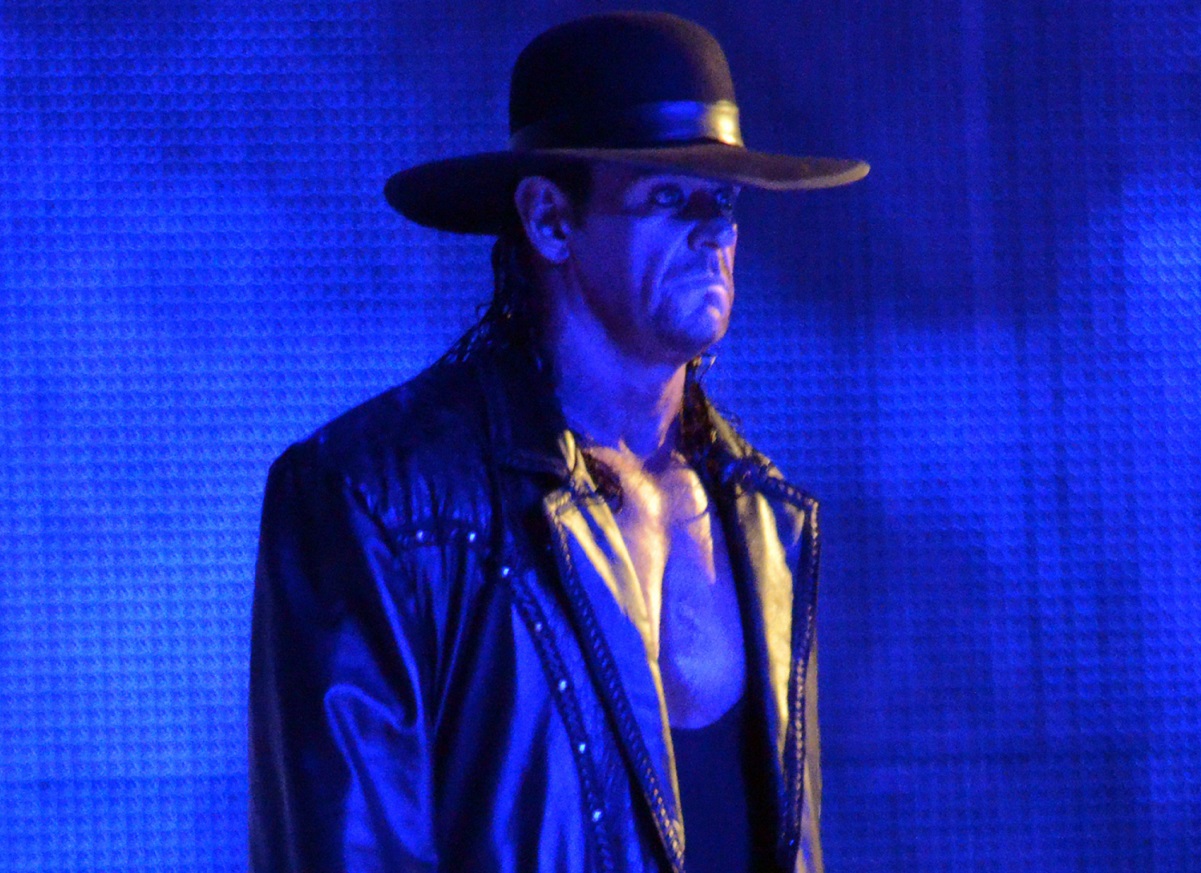 Rap icon Snoop Dogg is a longtime wrestling fan and has made numerous appearances in WWE over the years. He's the the first cousin of current SmackDown Women's Champion Sasha Banks and even accompanied her to the ring at WrestleMania 32 the night after he was inducted into the celebrity wing of the WWE Hall of Fame.
But Snoop now has a new connection in WWE in The Undertaker as the two icons have teamed up on a new collection of merchandise that was released exclusively on WWEShop.com on Sunday afternoon. The collaboration includes T-shirts, a beanie, a hoodie, and posters. Sasha Banks debuted one of the new T-shirts in a Twitter post this past Friday.
The Undertaker spoke to Yahoo Sports on just how this interesting collaboration came to be.
"Obviously, Snoop is such an iconic figure in pop culture. And then obviously, the Undertaker has been around a little while himself, and plays a role in pop culture. So, to the date this Sunday, Nov. 22, marks my 30th year with WWE and then Monday, Nov. 23, will be the 27th anniversary of Snoop Dogg's groundbreaking album at the time, Doggystyle.

"As crazy as it sounds, it makes a lot of sense that two figures so relevant in pop culture have these anniversaries coinciding with each other. I couldn't be more happy to be doing this with Snoop. Obviously, everybody knows, everything Snoop does turns to gold anyway, and then half of that turns platinum. So, I think it's really cool, and just adds another layer to each of our legacies in the entertainment world."

The Undertaker
The Undertaker will make his "Final Farewell" appearance at Survivor Series, which begins on Sunday night on the WWE Network at 7:00 p.m. Eastern/4:00 p.m. Pacific.