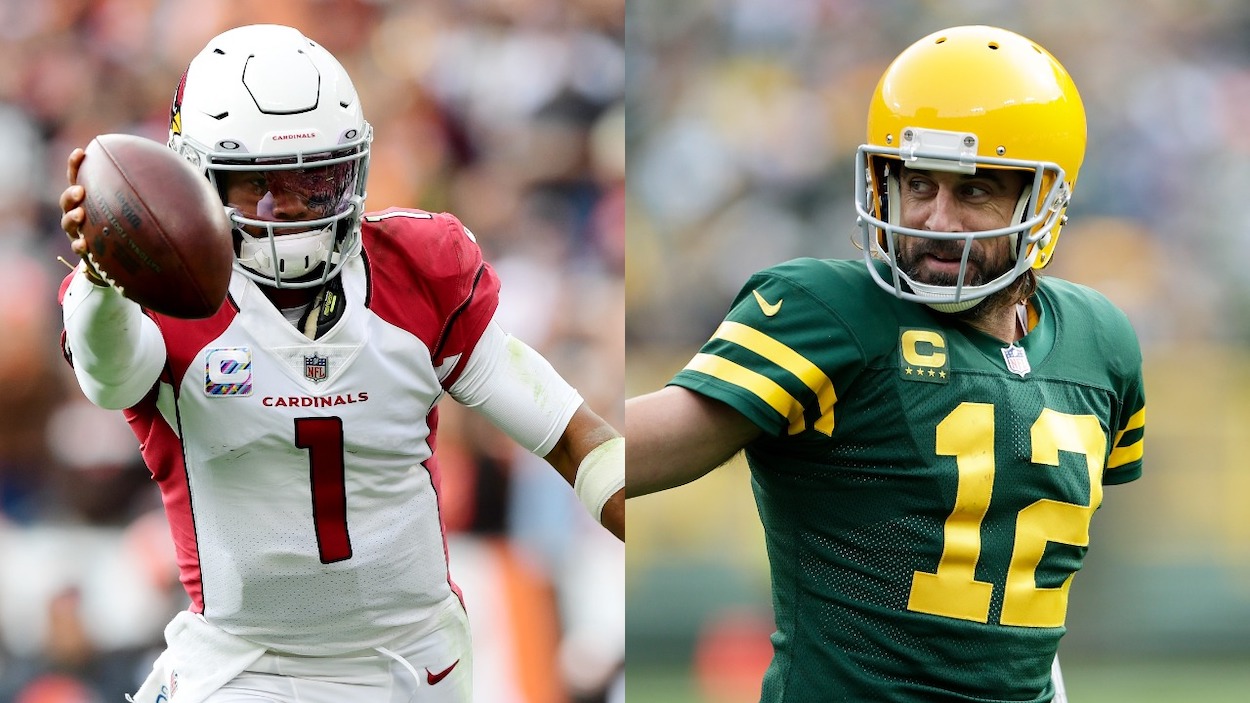 A Thursday Night Banger, Controversial Coaches, and a Solid Halloween Night Showdown: The 3 Most Intriguing Matchups of NFL Week 8
A look at the most intriguing matchups of Week 8 of the 2021 NFL season.
Week 7 brought blowouts and uninteresting matchups to our Sunday screens. That means the NFL Week 8 schedule must be better, right? Wrong. This week, two of the most interesting teams in the league, the Las Vegas Raiders and Baltimore Ravens, are off. And the majority of the matchups this week are unaspiring at best. That said, it's still the NFL, so there are always a few beauties, even in a barren field. With that in mind, here are the three most intriguing matchups of NFL Week 8. 
Green Bay Packers vs. Arizona Cardinals – Thursday, October 28, 8:20 p.m. EST, FOX, NFL Network, Amazon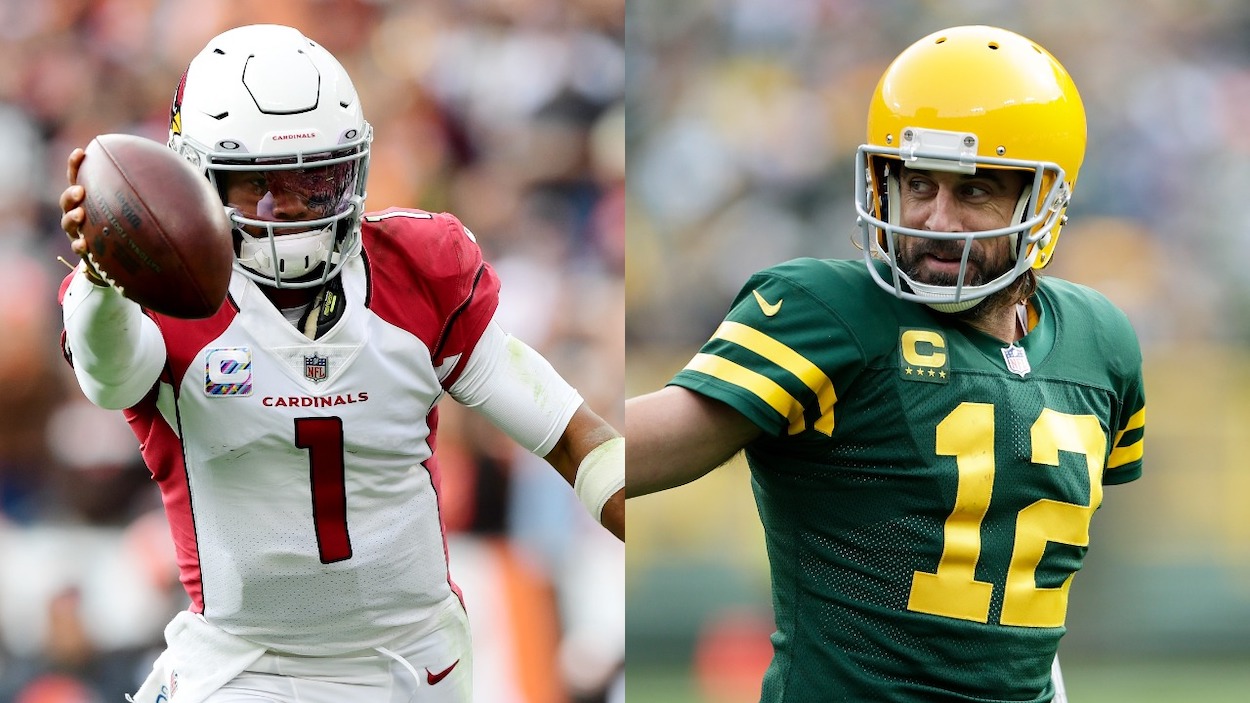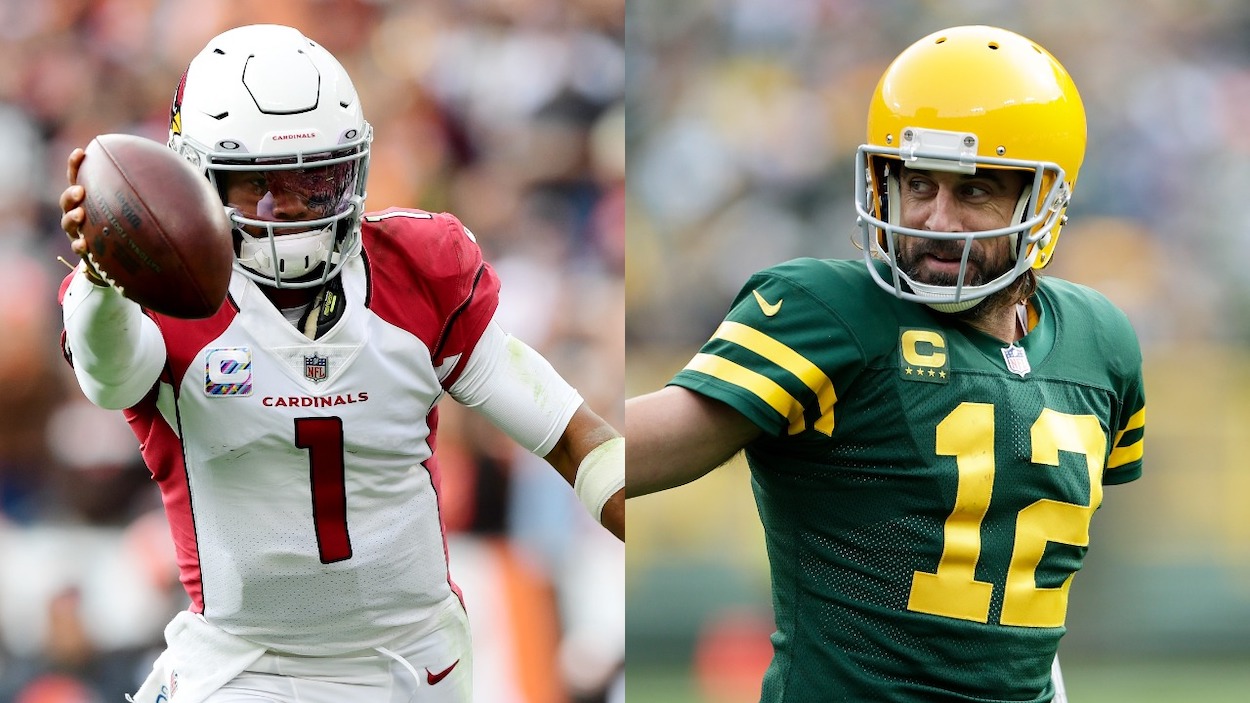 For more Thursdays than not this season, the NFL has subjected fans to some unappealing matchups. There was the Washington Football Team vs. New York Giants, Carolina Panthers vs. Houston Texans, and last week's Denver Broncos vs. Cleveland Browns matchup.  
Finally, we have a heavyweight fight on the Thursday night NFL Week 8 card, as Aaron Rodgers and the Green Bay Packers head to the desert to take on Kyler Murray and the undefeated Arizona Cardinals. 
It won't be quite the all-out slugfest fans would hope with Packers defensive coordinator Joe Barry and wide receivers Davante Adams and Allen Lazard will miss the game for COVID-19-related protocols. 
On Arizona's side, J.J. Watt is out with a shoulder injury, and DeAndre Hopkins is questionable with a hamstring issue. 
Even though the star power might not be quite as bright as it could be, a Rodgers/Murray matchup is tantalizing. This winner will likely be crowned the current king of the NFC, which is enough to make it the best game on the NFL Week 8 schedule. 
San Francisco 49ers vs. Chicago Bears – Sunday, October 31, 1:00 p.m. EST, FOX
Yes, this is a 2-4 San Francisco 49ers vs. a 3-4 Chicago Bears, but the coaching situation for both teams makes this one of the intriguing matchups of the NFL Week 8 schedule. 
The average NFL fan thinks of Nagy as a failed head coach who the Bears need to get rid of. These same fans generally think of Kyle Shanahan as a successful, innovative head coach. The truth is, the two coaches have the same number of wins (34), and Nagy has done it in one less season. 
Shanahan is the son of an NFL legend and did make a Super Bowl appearance in 2019. However, that 13-3 season makes his tenure in the Bay Area even worse in a way as removing that season brings his overall head coaching record to 18-36. 
This week, it's not guaranteed that Nagy will even be in the building. He tested positive for COVID-19 this week, per Yahoo! Sports. Suppose the Bears win, showing that Nagy on the sideline is more of a hindrance than a help, and the 49ers lose to a team without a head coach to drop to 2-5 in a season they had playoff implications. In that case, it could be the first mid-season game ever where both head coaches get fired immediately afterward! 
OK, that won't happen, but it is fun to think about and makes this match-up a little more intriguing. 
Dallas Cowboys vs. Minnesota Vikings – Sunday, October 31, 8:20 p.m. EST, NBC
The Week 8 NFL schedule provides another nice matchup in primetime on the back end as well. The 5-1 Dallas Cowboys take on the 3-3 Minnesota Vikings on Sunday Night Football. 
After picking up a calf strain two weeks ago in a thrilling OT win over the New England Patriots, Dak Prescott seems back to normal and ready to go for Sunday night, according to ESPN. If Prescott is healthy, the Cowboys offense is the most exciting unit in the NFL in 2021 and, that alone makes the team a must-watch on the NFL Week 8 slate. 
On the other side of the field, the .500 Vikings are everything their record says they are, just "eh." Their defense is ranked 13th, and their offense is 18th, both solidly middle of the pack. Quarterback Kirk Cousins is serviceable but not exciting, and their stars, running back Delvin Cook and wide receiver Adam Thielen are good, but are they great? 
Even head coach Mike Zimmer, who has a decent 67-50 record in eight seasons in the Land of 10,000 Lakes, is successful because he preaches defense and running, but is that truly a winning formula in 2021? 
Zimmer and the Vikings desperately need a big win to kickstart their season and possibly even save Zimmer's job. Sunday night on NBC against America's Team is that chance. Let's see if the Vanilla Vikings can step up or if they roll over in this enjoyable NFL Week 8 Sunday capper. 
All stats courtesy of Pro Football Reference