Tiger Woods' Former Caddie Steve Williams Took Some Not-So-Subtle and Even Racist Digs at His Old Boss After Being Fired
For more than a dozen years, Steve Williams carried the bag of Tiger Woods and helped his boss to 63 PGA Tour wins and 13 major championship titles, easily one of the greatest golfer-caddie relationships of all time. But the two weren't just employer and employee, they were friends. Tiger was the best man at Williams' wedding in 2005 and would even sometimes attend Williams' dirt track races when possible.
That's why it was so surprising when Tiger Woods fired Steve Williams in 2011, a move that not only shocked the golf world but Williams himself. Woods had gone through a very difficult couple of years following the infamous scandal that ended his marriage, a scandal through which Williams had stuck with his boss and friend.
And just as Tiger's actual divorce had gotten ugly, so did his split with Williams, who took some shots at his old boss when he got on Adam Scott's bag, one of which, however, went a little too far.
Tiger Woods fired Steve Williams after he worked for Adam Scott at the 2011 U.S. Open
Heading into the 2011 U.S. Open at Congressional, Tiger Woods was dealing with some lingering issues in his left leg and was forced to withdraw. Williams has told the story on numerous occasions that he called Woods to see if it was okay if he caddied for his good friend, Adam Scott.
Tiger apparently agreed to it but changed his mind after a few days. However, Williams, wanting to keep his word, chose to carry Scott's bag anyway. Soon after, Woods fired his caddie of a dozen years but the news didn't become public until two weeks later ahead of the AT&T National.
Steve Williams, in complete shock, announced the news on his personal website and also announced that he'd be caddying for Adam Scott on a full-time basis from that point on and it only took a month for the two to pick up their first win together.
Stevie took a shot at his old boss by calling his first win with Adam Scott the best of his career
Just over a month after publicly parting ways with Tiger Woods, Steve Williams was on the bag for Adam Scott at the WGC-Bridgestone Invitational at famed Firestone Country Club in Akron, Ohio, an event Woods was playing as well.
Tiger certainly didn't have his greatest week and finished tied for 37th at 1-over, 18 shots behind winner — you guessed it — Adam Scott. Williams, who was actually the bigger story than Scott that week, was clearly very emotional about the victory and couldn't resist the chance to take a quick dig at his former boss (h/t The Independent).
"I've caddied for 33 years, won 145 times and this is the most satisfying win of my career."

Steve Williams
Ouch. A win at Firestone was more satisfying than winning 13 majors with Tiger Woods?
Williams actually took a little heat for not really mentioning Scott during the interview, for which he later apologized, but it was nothing like the heat for the insensitive comments he'd make a few months later.
Steve Williams fired a racially insensitive shot at Tiger Woods later that year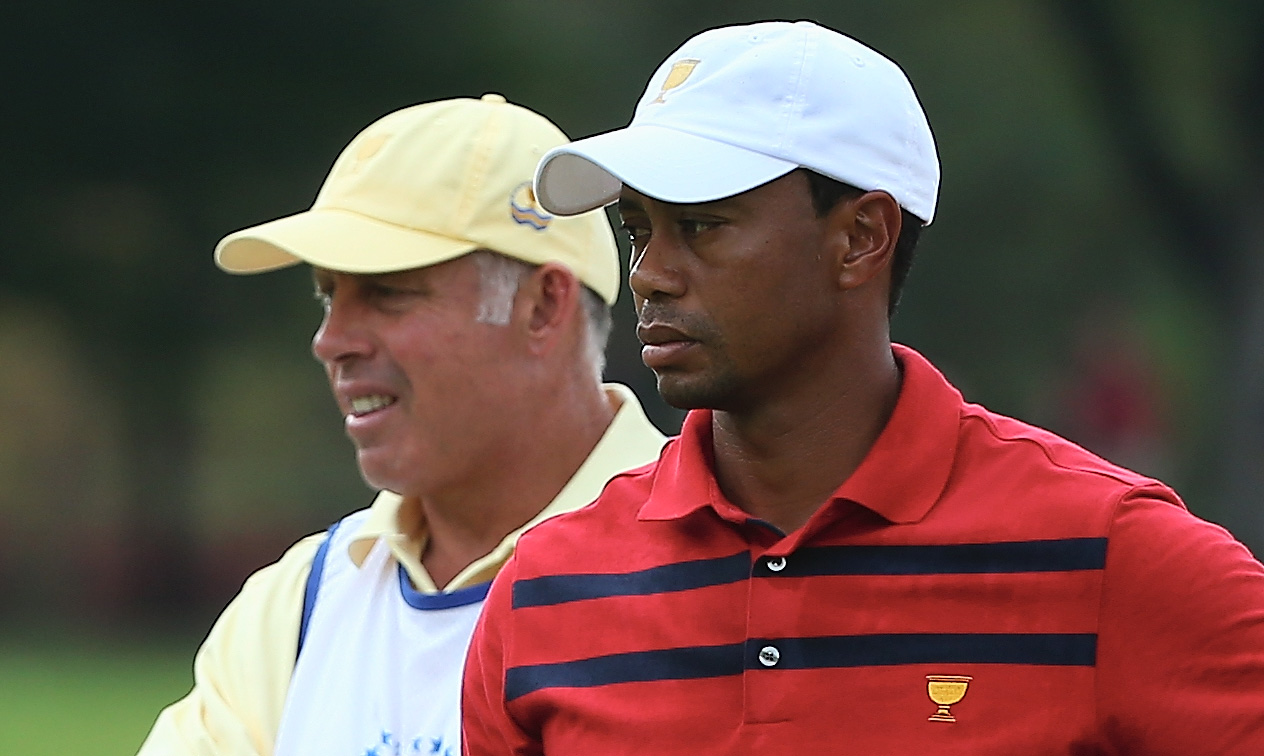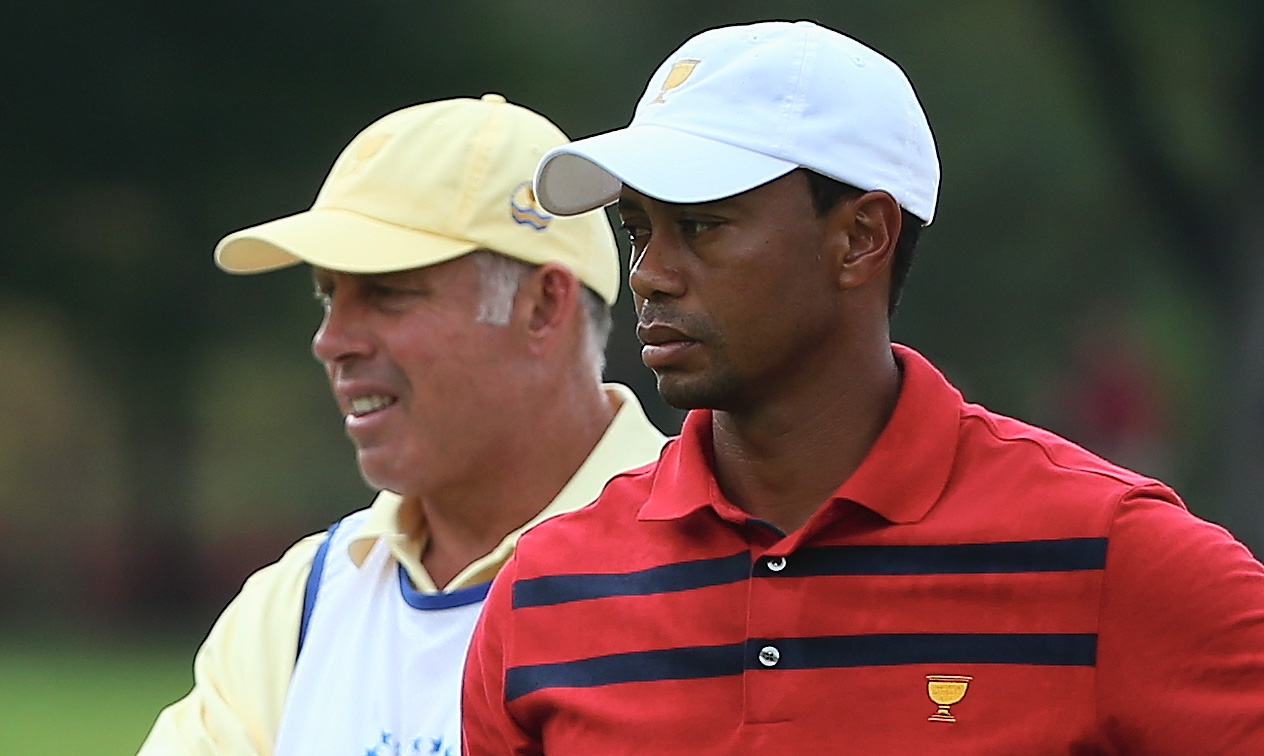 In November 2011, Steve Williams attended an awards dinner in Shanghai, China, where he received somewhat of a tongue-in-cheek award for "Celebration of the Year" that was obviously referencing his comments following Adam Scott's win at Firestone. But Williams made a horrible mistake with these comments while accepting his award (h/t ESPN).
"It was aim to shove it up that black arse—-."

Steve Williams
Yikes.
ESPN went on to report that another caddie at the event said that he'd never "seen so many jaws drop at the same time" and that he "knew he [Williams] was an idiot but we didn't know he was a racist idiot."
Steve Williams issued a public apology on his website a short time later. Tiger Woods never spoke on the matter himself but his longtime agent, Leigh Steinberg, issued a statement saying the comments were "regrettable."
In 2013, Adam Scott won The Masters, the first and somehow still the only major win of his career, by dropping a 15-foot birdie putt in near darkness on the second playoff hole (the 10th hole at Augusta), a putt he had Williams read for him given the conditions and the magnitude of the moment.
Williams went on to say that Scott's winning putt was the highlight of his career, taking one more not-so-subtle dig at Tiger Woods.