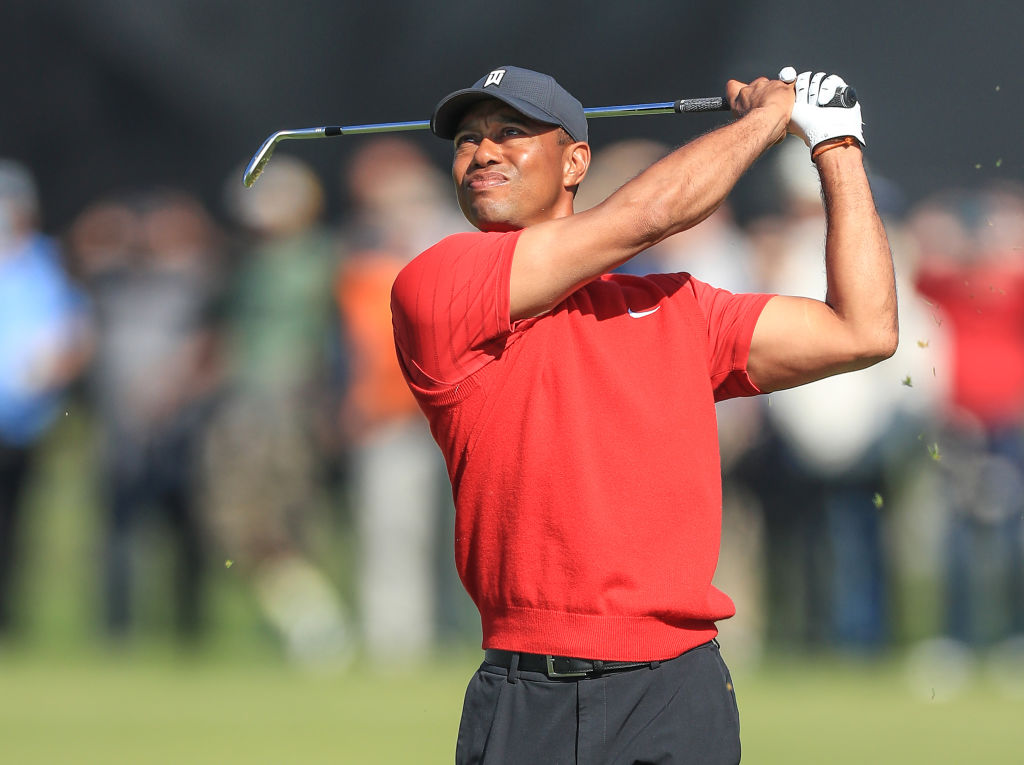 Tiger Woods' Most Memorable Commercial Wasn't Planned
Tiger Woods was shooting an entirely different ad for Nike the day that his most famous television commercial unexpectedly came together.
Tiger Woods' greatest achievements on the golf course include winning The Masters five times, the U.S. Open three times, and 15 majors over the span of 23 years. But if you ask the members of a film crew assigned to work with him in May 1999, his finest work required just 28 seconds.
Twenty-eight seconds is how long it took to create a mind-boggling commercial for Nike that was so good that skeptics were sure it was the result of computer trickery.
But the footage was genuine. And best of all it was spontaneous.
Tiger Woods gave Nike two commercials in one day
Although Tiger Woods shot two commercials on that day in 1999, only the first one was planned. It took place at a driving range and was built around the premise of weekend golfers slicing, hooking, and otherwise failing on the tee. They suddenly become flawless just by having Woods show up at the range, then revert to their ugly prior form when he leaves.
What Woods didn't know about the commercial shoot was that Chris Zimmerman, who ran Nike's line of golf products, had sent advertising director Eric Markgraf to the assignment with instructions to look for an opportunity to shoot footage that might somehow become the basis for another ad.
Fortunately for Zimmerman and Markgraf, director Doug Liman noticed something during a break for lunch. Woods was killing time by juggling a golf ball on a pitching wedge. There are undoubtedly others with the hand-eye coordination to pull off that feat for a few seconds, but Woods was doing it so easily and for so long that Markgraf was fascinated.
Markgraf remained unsure what to do with the idea, but he asked Woods if he would juggle again, this time with cameras rolling.
The story behind Tiger Woods' juggling commercial
By the time Tiger Woods and the film crew were finished, they had a gem as the PGA Tour star pulled off a perfect take in which he juggled the ball in front of himself, behind, and between the legs for a little more than 25 seconds and followed with a special touch.
Woods made the trick look so easy in the television commercial, but it took slightly more work than that because the sequence had to be filmed in one take to give it the "wow" factor. The reason it became more complex was that Woods had suggested capping off the juggling trick by popping the ball waist-high and blasting it down the fairway.
The winning take came on the fourth try. The earlier attempts failed in part because Woods was distracted by the crew counting down the time remaining before he needed to drive the ball.
"I kept messing up every time they said, 'OK, you got 10 seconds left!' I'd shank it right away," Tiger told the Associated Press in 1999. "I said, 'Don't tell me that. Just tell me when I've got three, four, five seconds. I can switch and end it.' "
That helped, but what may have clinched the deal was Liman taunted Woods for his "choke job." That was followed by a crew member laying a $100 bill on a camera and telling Woods to win it.
It brought out the competitor in Woods, who nailed it right down to the second on the fourth try.
The director has a few other notable credits
Every good story has another good story attached to it. In this case, it's that the director of the Nike commercial wasn't some nobody.
Doug Liman had already directed "Swingers" four years later and would also direct "The Bourne Identity" in 2002 and "Mr. and Mrs. Smith" in 2005.
Later, Liman was executive director of the three sequels to "The Bourne Identity'" as well as several television series.