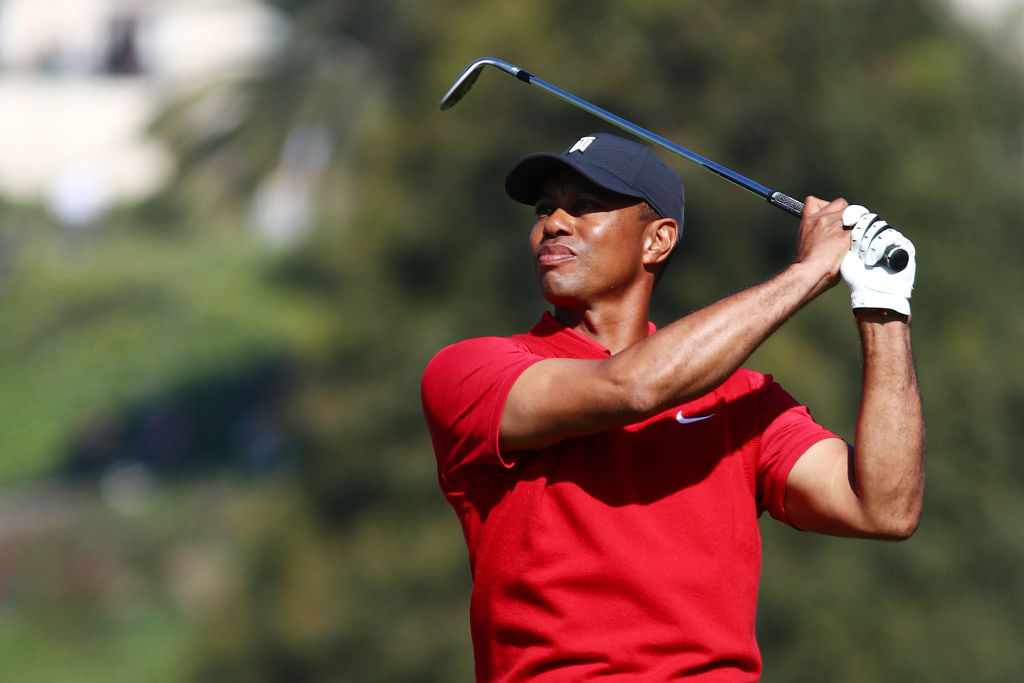 Tiger Woods Reveals His No. 1 Regret From His Days as a Young Superstar Golfer
Tiger Woods believes he could have avoided the problems with his back and knees that cost him so much time on the PGA Tour.
A lot of people assume they know what the biggest mistake has been in Tiger Woods' career. The PGA Tour's career earning leader says their assumption is wrong.
The scandal did some damage, but the real trouble came earlier
Tiger Woods' personal life began to unravel in the late fall of 2009. A National Enquirer story alleging that he had an extramarital affair was followed within days by the infamous accident outside his Florida home in which Woods plowed his SUV into a tree, a fire hydrant, and bushes.
More media reports followed, and at least a dozen women alleged that they had affairs with the golfer. On Dec. 11, 2009, Woods released a statement admitting to affairs and announcing that he was taken an indefinite break from the PGA Tour.
Woods went public in February 2010 to say that he had gone through a six-week therapy program. He again took responsibility for his actions and apologized. That was followed a month later by an announcement that he would be back in time to play in the 2010 Masters.
Woods was 34 years old and had already won 14 of his 15 majors by then. Although he would not win another major until the 2019 Masters, the scandals in his personal life were only a minor career disruption. Woods didn't win any tournaments in 2010 or '11, but he scored eight victories over the next two seasons to return to the top of the money list.
Tiger Woods says he did too much running
Tiger Woods turned pro in August 1996 after a storied amateur career. He'd win twice that season and five more times over the next two years before going on the hot streak that launched him into superstardom: 27 wins from 1999-2002, including holding the titles of all four major championships concurrently after winning the 2001 Masters.
Besides being the most talented shot-maker in the sport at that time, Woods was also arguably the most physically fit player on the PGA Tour. His daily routine included lifting weights, playing nine holes or more a day to supplement his time on the driving range, and knocking off a four-mile run.
Woods says now that the running "destroyed" him. Answering a fan's question during a social media session with GolfTV, Woods addressed the issue of advice he would give to his younger self.
"Yeah, not to run so much," Woods said. "Running over 30 miles a week for probably my first five, six years on Tour pretty much destroyed my body and my knees."
The cumulative effect of all that conditioning took a toll on Woods' knees and his back. It was the back problems that proved to be his greatest undoing. Woods underwent back surgery four times from August 2015 to January 2018 to go along with several knee procedures over the years. After competing just once in 2016-17, he played a full schedule in 2018 and scored his first victory in five years.
What's next for Tiger Woods?
The PGA Tour shutdown due to the coronavirus pandemic came at the right time for Tiger Woods, who skipped the 2020 Players Championship in March only to see that tournament closed down after one round anyway. Agent Mark Steinberg said at the time that Woods was wrestling with another back injury.
Had the pandemic not suspended the season, it's a good guess that Woods would have tried playing through the injury to prepare for the 2020 Masters, which could have done more physical damage.
With the luxury of two months off without having to worry about losing ground to his fellow competitors, it's likely Woods is healthier now that he had been throughout the early season.
Golf fans should get a reading on his health during Woods' charity showdown this month vs. Phil Mickelson. Details of the event, which will also include Tom Brady and Peyton Manning, have not yet been finalized.