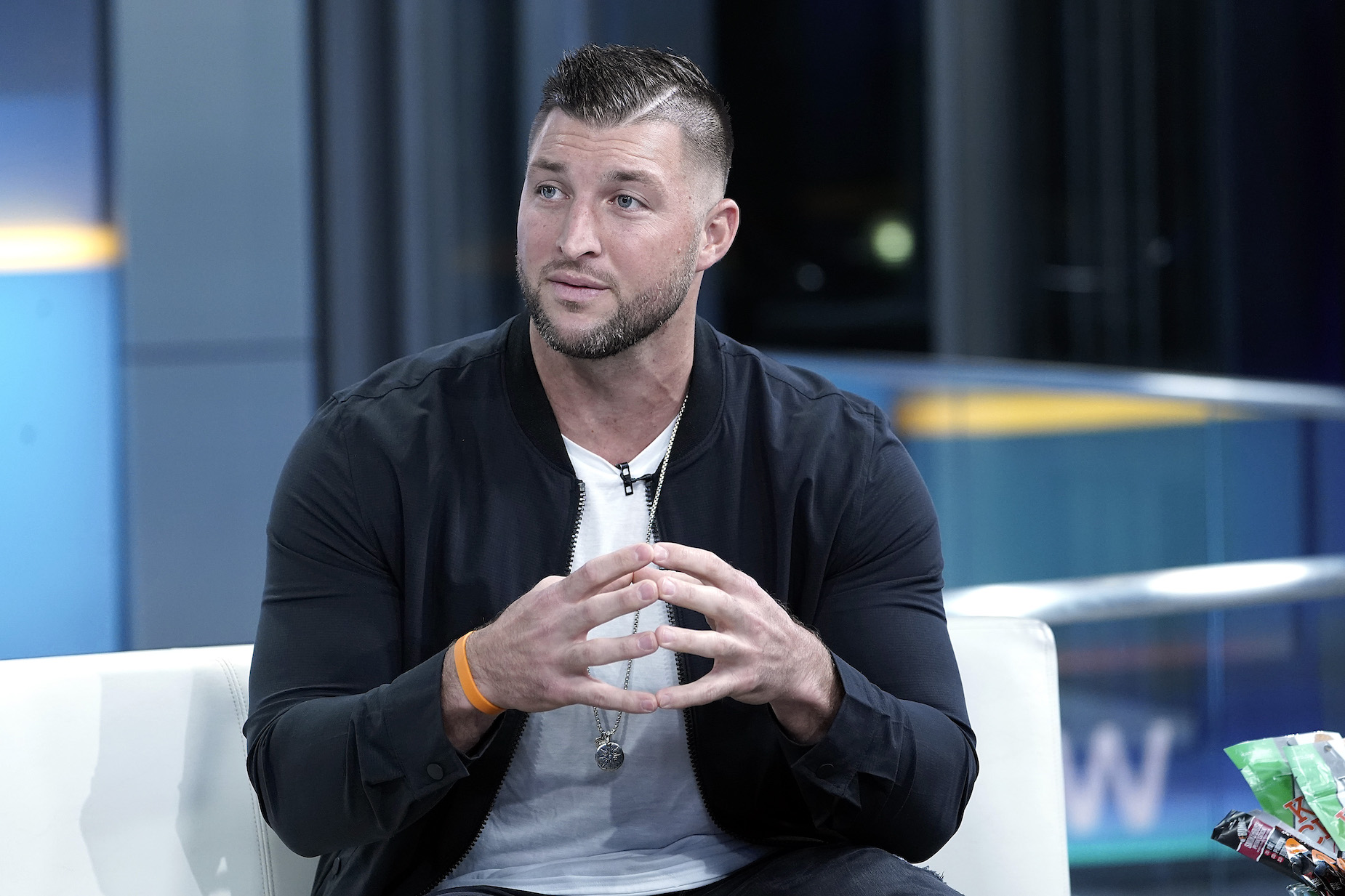 Tim Tebow Offered Trevor Lawrence Some Great Advice About the New York Jets and the 2021 NFL Draft
What should Trevor Lawrence do if the New York Jets have the first-overall pick of the 2021 NFL draft? Tim Tebow recently shared his take.
Even if he never turned into a star at the NFL level, Tim Tebow knows a thing or two about football. The quarterback made a name for himself at the University of Florida; he then spent three seasons in the pros before turning to baseball. Now, he's trying to use that experience to help Trevor Lawrence.
While Lawrence has the talent to easily become the top pick in the 2021 NFL draft, some have questioned if joining the New York Jets is a wise decision from a professional perspective. With that question in mind, not to mention some experience playing football in the Big Apple, Tim Tebow offered the Clemson quarterback some advice.
Tim Tebow was a college star but never clicked at the NFL level
These days, Tim Tebow has traded his helmet for a baseball bat and glove. During his time on the gridiron, though, the quarterback was one player that every football fan knew.
Tebow burst onto the scene at the University of Florida, where he started out as a scrambling threat off the bench. He claimed the starting quarterback job as a sophomore, however, and never looked back. By the time he left Gainesville, Tebow was a Heisman Trophy winner, an offensive dynamo, and a national celebrity.
At the professional level, however, the same success didn't follow. Tebow joined the Denver Broncos as the 25th-overall pick; he started 14 games for the team over the next two seasons, before being traded to the New York Jets.
In the Big Apple, Tebow struggled to make an impact and was released at the end of the season; he threw a grand total of eight passes during his time with Gang Green. The quarterback would sign deals with the Patriots and Eagles, failing to make either roster, before turning his attention to media work and, eventually, baseball.
The questions about Trevor Lawrence's future have nothing to do with talent
Based on his time at Clemson, it doesn't seem like Trevor Lawrence will have any problems succeeding in the NFL. There are, however, questions about the quarterback's future.
Barring any unforeseen changes, Lawrence should be the first-overall pick of the 2021 NFL draft. Given that the floundering New York Jets seem favored to claim the top spot, though, some have wondered if the quarterback could find a creative solution to that potential destiny.
While players don't usually have too much say over who drafts them, Lawrence does have a couple of options. He could return to Clemson for another season, entering the draft when going first-overall would land him in a better situation; that, however, would expose him to the risk of a career-ending injury before ever getting paid. He could also pull an Eli Manning and tell the NFL team in question that he'll refuse to sign for them, but that's somewhat of a nuclear option.
Tim Tebow has some wise advice for Trevor Lawrence ahead of the NFL draft
During an appearance on CBS Sports Radio's "Tiki and Tierney," Tim Tebow was asked what advice he'd give Trevor Lawrence about potentially joining the New York Jets. While he didn't blast his former employers, Tebow did share some intelligent advice with the presumptive first-overall pick.
"I think he's got to do a lot of evaluation, a lot of prayer, a lot of talking to wise counsel," Tebow said. "It would be hearing from the Jets. What are their plans? How are they going to surround him?  I really am a huge believer that in college, but even more so in the NFL, your success is so much predicated on the system and what's around you."
While, to some extent, we've become conditioned to accept that a player simply has to go wherever the draft sends them, Tebow does raise an important point. Athletes, even ones as talented as Trevor Lawrence, only get one career; it's important that they do what they can to maximize that opportunity.
"When these QBs are in the right system that fits who they are and how they play, how they can compete, and how they can succeed, and they put good pieces around them, then guys do good. It's crazy how that happens," Tebow continued. "When [quarterbacks] go into places where there's turmoil and chaos and they don't have players around them, then guess what, they're not as good."
Based on the past few seasons, it's safe to assume which of those two scenarios describes the New York Jets.