'Titan Games' Competitor Mitch Harrison Scores a Breakthrough for Transgender Athletes
So many race and gender barriers have been broken in American sports over the years – from Jackie Robinson integrating Major League Baseball to Janet Guthrie racing in the Indianapolis 500 – that new breakthroughs are difficult to come by. However, Mitch Harrison scored a first for transgender athletes on a recent reality television show.
Mitch Harrison registers a first for transgender athletes
Conservative estimates place the number of transgender adults in the United States at 1.4 million. One of them became the first openly transgender man to compete in a network TV athletic competition on June 22. That was the night that Mitch Harrison's participation in The Titan Games aired on NBC.
Hosted by pro wrestler and movie star Dwayne "The Rock" Johnson, The Titan Games challenges amateur athletes and fitness enthusiasts to compete against each other and celebrity athlete participants.
Harrison played Division I college basketball for Stanford and the University of Utah beginning in 2006 and came out as transgender a few years later.
The 32-year-old personal trainer and security guard started his transition in 2016. He moved to Alaska, married, and settled into a quiet life before deciding to take on the TV challenge. He lost his best-of-three competition to former basketball player Exodus Rogers, 2-0, but Harrison came away with a positive feeling.
"I've been extremely appreciative, beyond the competition itself, of just the experience itself and how I was treated," Harrison told Queerty.com. "I would say everyone I encountered was just so kind and generous to me. Really supportive. It made everything that much more special for me and my family."
Harrison admitted to having brief concerns about how people who've only known him as a male might react to the publicity surrounding his participation.
"Honestly, what I've been through in my life thus far, has prepared me to be in this position," he said. "When and if the negativity comes, I'm ready. I know how to handle it. … To have other trans athletes and the general world see it, we're moving on the path towards more acceptance, to embracing people for who they are."
A multi-sport high school star and Division I recruit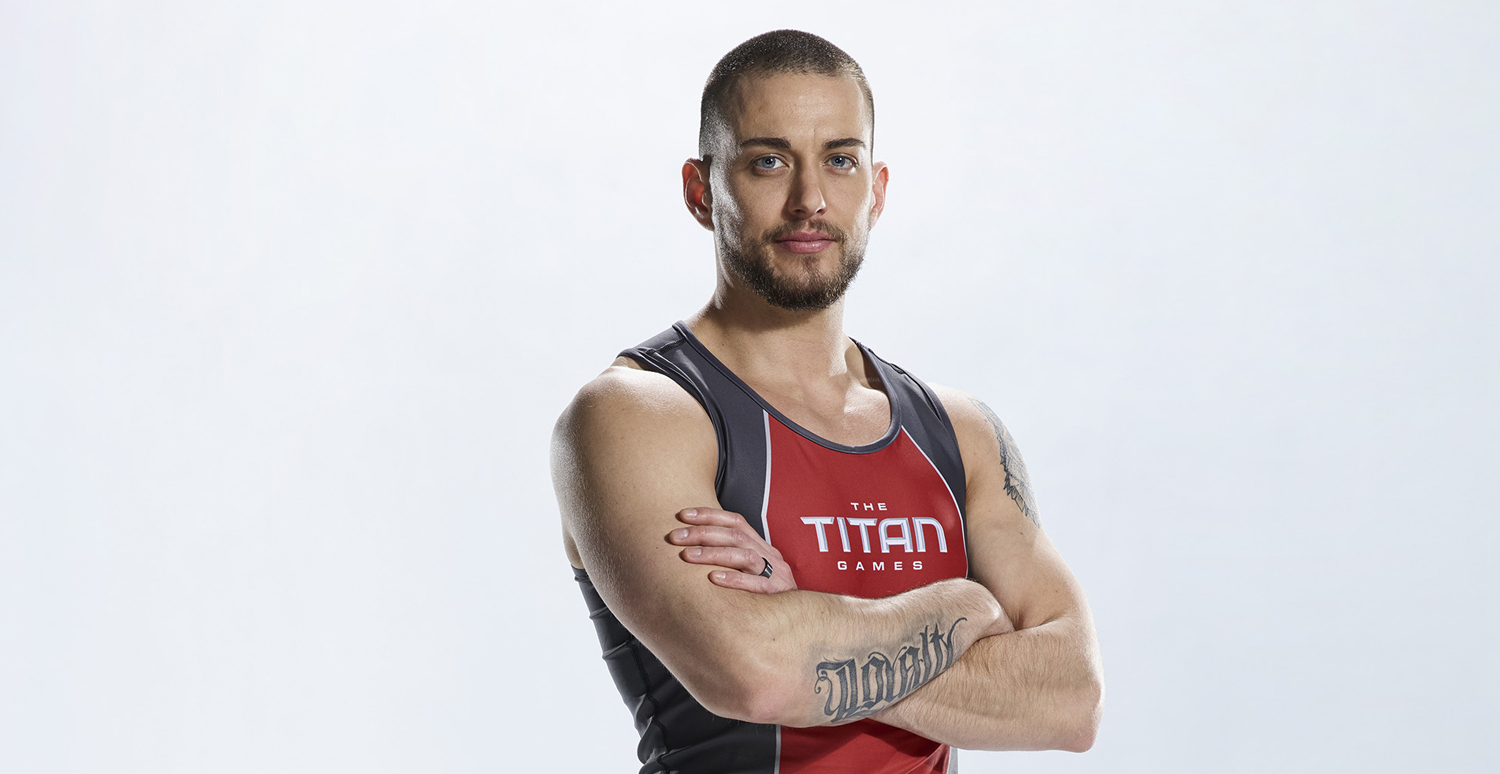 Harrison was a four-year letter winner and two-time basketball captain in high school in Orem, Utah, earning first-team all-state honors each season and finishing with career averages of 18 points and 11 rebounds. Harrison was Gatorade's state player of the year as a senior and a Parade All-American in basketball as well as a three-time state champion in the high jump and an accomplished golfer.
Harrison appeared in all 34 games as a Stanford freshman, averaging 3.5 points, but a knee injury in the 2007 opener ended the second season. Harrison's remaining two years at Stanford were as a role player averaging under eight minutes per game. Harrison cracked the Utah starting lineup in 2010 as a graduate transfer and had more success on the court, including scoring 14 points in a matchup against Stanford.
The subject of transgender athletes competing in high school and college sports has become a top national topic recently, with a ban passed in Idaho and questions out of Washington, D.C., about potential Title IX implications making the news.
Having made the transition after college, Harrison is disappointed by the intensity of the debate:
"I can only imagine if I was in high school and pursuing transition at that time what I might personally be feeling. I love to compete. I love the game, I'm a competitor. But I do think there are valid points on the other side when it comes to creating a fair playing field. Obviously, transitioning is more complex than just a physical transition."
'The Titan Games' is hosted by Dwayne 'The Rock' Johnson
The Titan Games, which Mitch Harrison competed on recently, is an American Gladiator-style reality show that made its debut on NBC in January 2019. Hosted by Dwayne Johnson, whose personal workouts are the inspiration for some of the competition events, the series features amateur athletes and fitness buffs taking on physical challenges for the right to reign atop the show's Mount Olympus.
Season 2 of The Titan Games, promoted under the marketing slogan "Titans aren't born, they're made," premiered on May 25, 2020. Weekly winners are pared down throughout the season to determine the last male and last female standing.
In regional rounds, two male and two female contestants compete in best-of-three heats for the right to race on the show's Mount Olympus alongside "Pro Titans," including former New York Giants receiver Victor Cruz, UFC champion Tyron Woodley, and Olympic snowboarding titlist Hannah Teter.
Beating the Pro Titans allows contestants to advance to the finale later in the season.