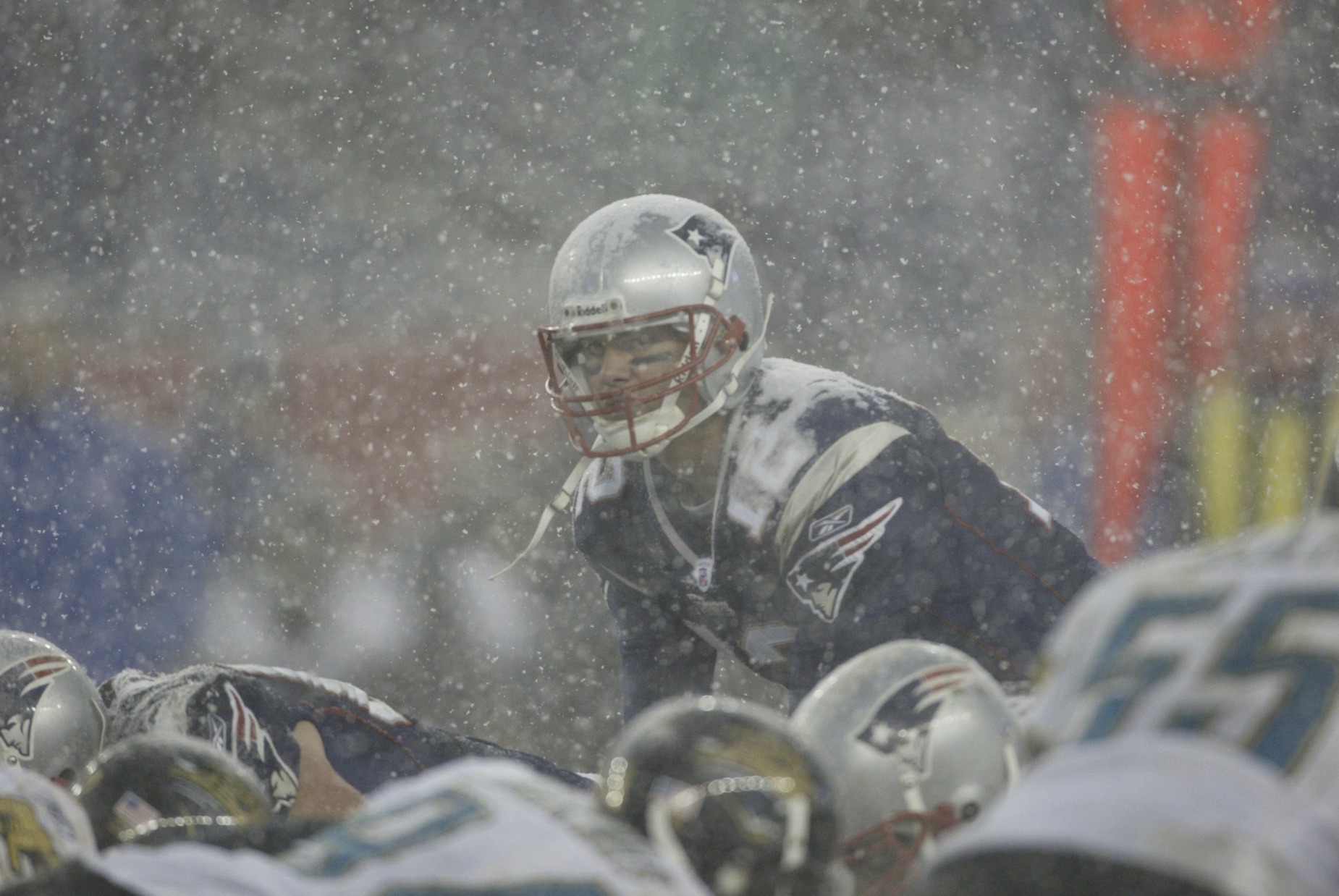 Tom Brady Could Have Joined the Chicago Bears if Not for the Brutal Midwestern Winter
If not for Chicago's brutal winters, Tom Brady could have joined the Bears rather than the Buccaneers.
While some football fans were skeptical at the time, Tom Brady's move to Tampa Bay has worked out pretty perfectly. Not only does TB12 seem to be having a pretty good time in Florida, but he has already led the Buccaneers to a Super Bowl title. If not for the weather, though, things might have turned out rather differently.
When Brady hit free agency in 2020, plenty of teams were interested in his services. While the Chicago Bears were one of those clubs, their location apparently proved to be a non-starter. After spending his entire career in New England, the quarterback was done with icy winters.
Tom Brady was the crown jewel of the 2020 NFL offseason
Under ordinary circumstances, big-time quarterbacks rarely hit free agency. In the spring of 2020, though, TB12 turned the entire NFL world upside down.
Despite spending his entire career in New England with Bill Belichick, Brady announced that he was ready to leave Foxborough in search of a new challenge. Beyond some initial skepticism — some feared that, without his hoodie-wearing head coach, the quarterback would struggle — that decision kicked the rumor mill into overdrive.
As you might imagine, virtually every team in need of a star quarterback was linked to Brady. Some suggested that Jon Gruden's affinity for the quarterback, combined with the Raiders' need to make a splash in Las Vegas, made them the front-runner. Others theorized that Jerry Jones would open his wallet and lure TB12 to Dallas as a replacement for Dak Prescott. Teams like the Chargers, Bears, and, of course, the Buccaneers also were discussed as potential landing spots.
The Bears, however, apparently had a pretty significant issue preventing them from landing the quarterback.
Chicago's winter weather worked against the Bears
Even if you aren't a meteorologist, you've probably heard that Chicago has brutal winters. Brady, it seems, knew that reputation all too well during his free agency.
According to Ian Rapoport of NFL.com, TB12 held talks with both the New Orleans Saints and the Bears during 2020. While his move to the Big Easy fell through when Drew Brees decided to return for one final campaign, TB12's personal preferences kept him from heading up north.
"As for the Bears, they looked into all the available QBs before eventually trading for Nick Foles … Brady was one of them, and Chicago made an offer, sources say," Rapoport wrote in September 2020. "While there was a lot to like, Brady didn't warm to the idea of playing in the cold again, leaving the Chargers and Bucs as the finalists."
According to Adam Hoge of NBC Sports Chicago, Bears head coach Matt Nagy was asked about the report at the time. While he didn't outright say the club tried to land Brady, he didn't exactly deny it, either.
"What I think is one of the biggest strengths that we have is we look at all options. We do," Nagy said. "We look at all options. And at every position. And that's important to do. So we feel like, OK, at that position obviously we went, and we made a trade for Nick. So that was a position that we were looking at, and we look at every option with different people, so I'll leave it at that."
That reality becomes relevant in light of Tom Brady's recent comments on 'The Shop'
Under ordinary circumstances, Brady's link to the Chicago Bears would be a thing of the past. Given the quarterback's recent comments, though, it's worth remembering that the Chicago weather was apparently where things broke down.
During a recent appearance on HBO's The Shop, TB12 shared an anecdote about free agency. If he's to be believed, one potential team bowed out because they wanted to stick with their incumbent signal-caller. Brady was surprised by that team's choice, to put it politely.
"One of the teams, they weren't interested at the very end. I was thinking, 'You're sticking with that motherf—–?'" he explained.
While some have speculated that Brady was referring to the Bears, given both Nick Foles and Mitchell Trubisky's struggles, that doesn't seem to be the case. In addition to the logistical realities of Chicago's situation — they didn't really stick to one guy, but a battle between two — Rapoport's 2020 report seemed to indicate that TB12 was the one who decided against moving to the Windy City.
No matter what did or did not happen, though, one thing does seem clear: Brady, like plenty of others in Chicago, New England, and other northern locations, eventually got sick of dealing with ice and snow.