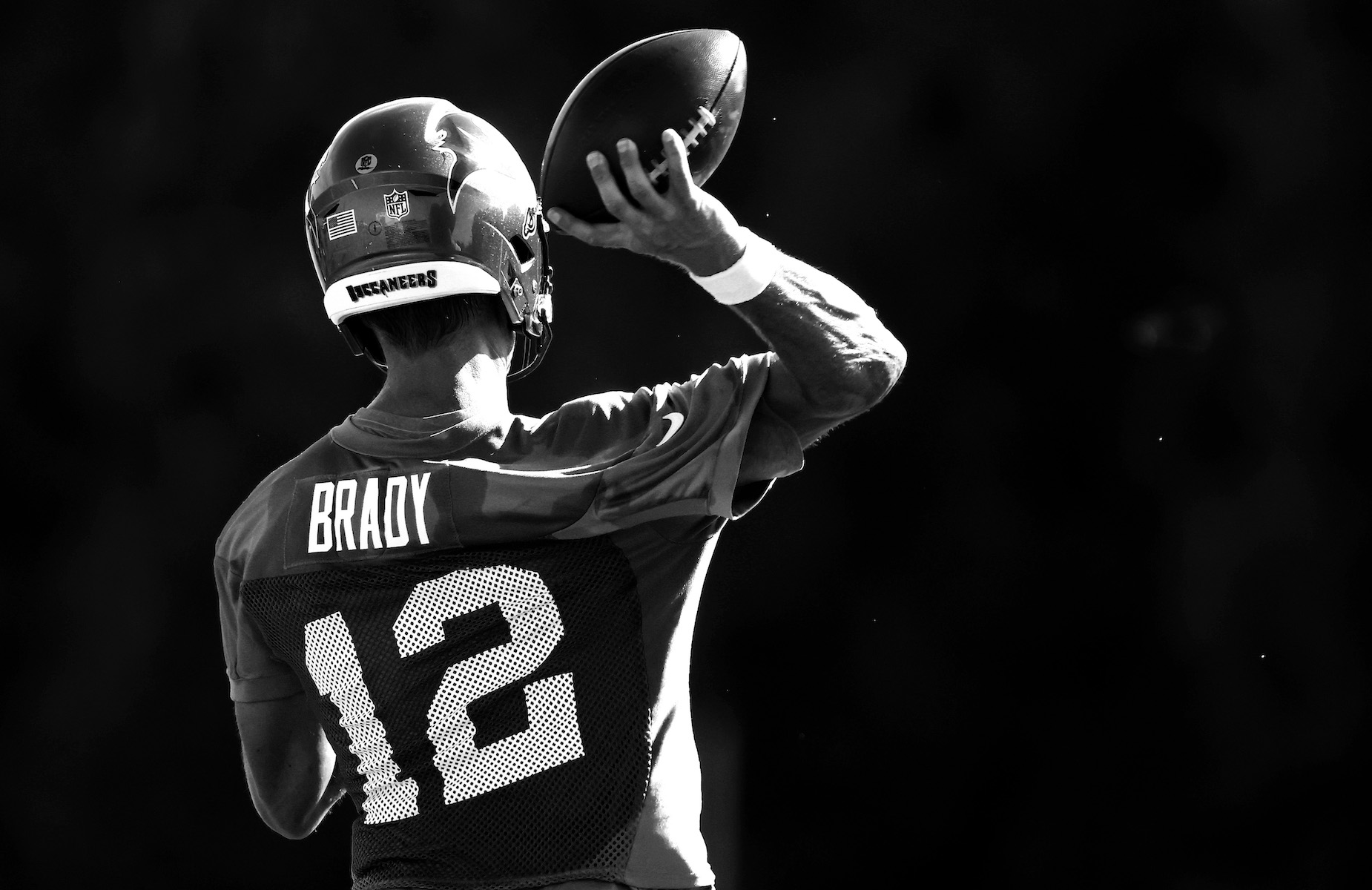 Tom Brady Has Earned $235 Million in the NFL, But That Number Could Be Even Larger
While Tom Brady has earned more than $200 million in NFL salary, the quarterback actually left a sizable chunk of change on the table.
Whether you love him or hate him, no football fan can argue with Tom Brady's resume. During the past two decades, the current Tampa Bay Buccaneers quarterback's life seemed like something out of a movie; he rose from a skinny rookie, barely expected to make the roster to one of the greatest quarterbacks of all-time. As you'd assume, that rise to national prominence has also made him quite wealthy.
Heading into the 2020 NFL season, Tom Brady has already earned $235 million in salary during his football career. Believe it not, though, that number could have been significantly larger.
Tom Brady's legendary career has made him a rich man
While defense may, in theory, win championships, the modern NFL is built around quarterbacks. In recent years, no quarterback has been more successful than Tom Brady.
As mentioned above, Brady didn't arrive in New England as a big-name talent; Drew Bledsoe, for one, expected him to be a career backup. Fate, however, would intervene. In 2001, Mo Lewis knocked Bledsoe out of the game. His backup, none other than Brady, stepped into the breach and changed the course of NFL history.
Since then, the quarterback has become an NFL legend. While there's no point in belaboring his accomplishments, Brady has won six Super Bowl titles and three MVP awards. Unsurprisingly, that success has made him an incredibly wealthy man.
Based on Spotrac's financial data, Brady has earned just over $235 million playing football; barring any unforeseen changes, he'll take home another $50 million during his two-years in Tampa Bay. He's also used his star status to land some massive endorsement deals, build his own brand, and, according CelebrityNetWorth, has a $200 million fortune.
Passing up millions in additional salary for the good of the team
Even by NFL standards, $235 million is a healthy salary. Tom Brady, however, could have made significantly more money during his football career.
When he was in New England, the quarterback repeatedly agreed to team-friendly deals in order to ensure the Patriots remained competitive. While that clearly helped in the long run—you can't win a Super Bowl with one a few talented players—those decisions still hurt the quarterback's bottom line.
According to calculate how much money Brady left on the table, Business Insider assumed that he could have signed "new deals in 2005, 2009, 2013, and 2017 that were the equivalent of the going rate for the top quarterback at the time." Based on those numbers, the quarterback probably passed up on at least $60 million; if you use a less conservative contract estimate, the difference can grow to approximately $100 million.
Tom Brady had his cake and ate it, too
Obviously, hindsight is 20-20, especially in sports. With that being said, though, Tom Brady got to have his cake and eat it, too.
While no one should ever begrudge an athlete for trying to make as much money as they can, Tom Brady ended up playing things pretty intelligently. Although he left some money on the table, his overall body of work allowed him to still make hundreds of millions of dollars; in the long run, winning additional championships probably helped him compensate for any salary that he left on the table.
With his legacy secured, Brady was then able to utilize his star status and signed a sizable deal with the Tampa Bay Buccaneers. While $50 million over two seasons isn't a mind-blowing sum, it does allow him to recoup a bit of the money he passed up during his time in Foxborough.
In the grand scheme of things, Tom Brady could have made significantly more money in salary. Based on the overall scope of his career, though, the quarterback probably won't be complaining about a $200 million fortune and six Super Bowl rings.