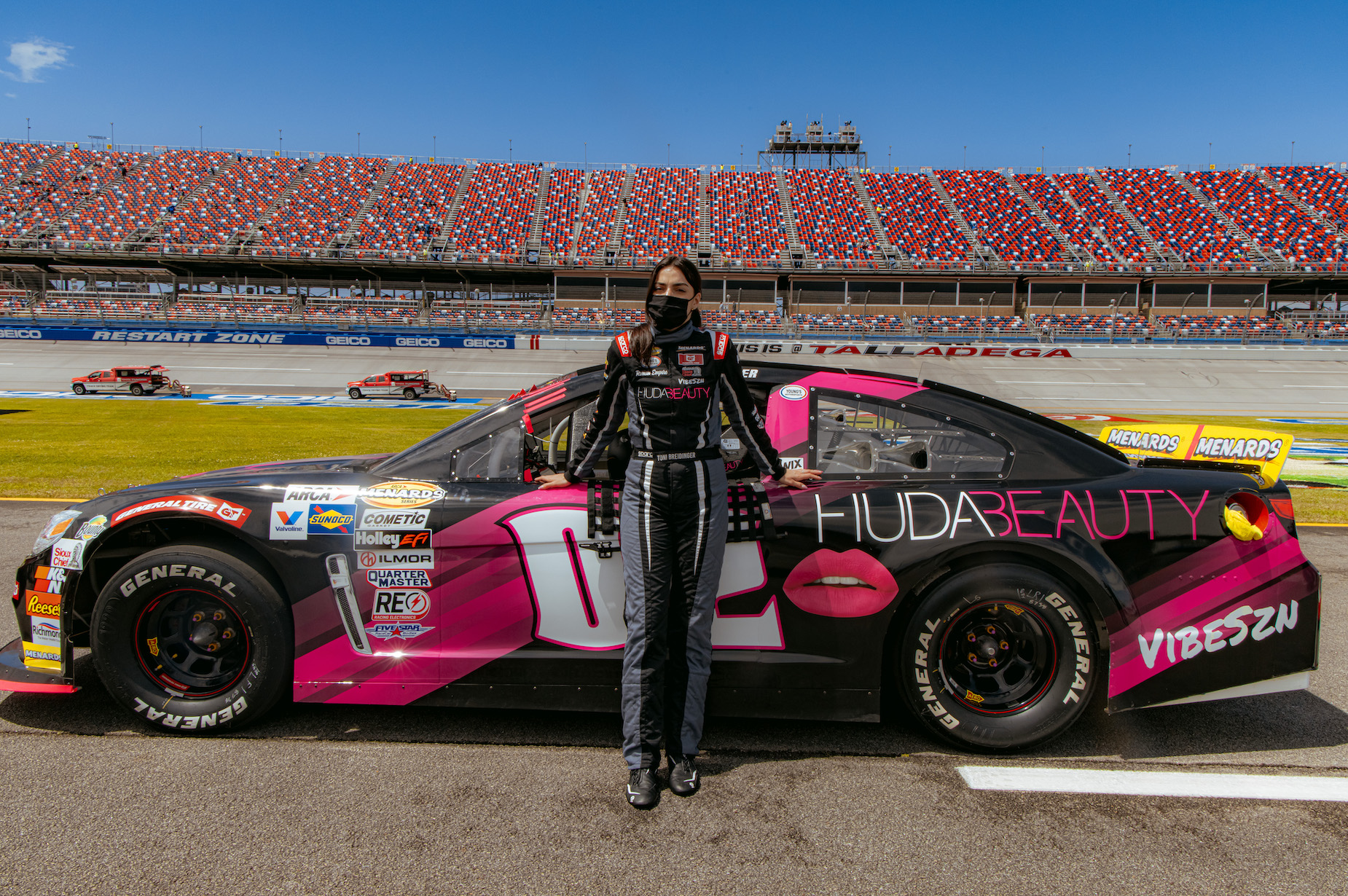 Toni Breidinger Gets Real About the Challenges of Being NASCAR's First Arab-American Female Driver: 'I Know I'm a Driver Just Like Anybody Else'
Toni Breidinger is poised to make NASCAR history and won't let a few bumps in the road stop her.
In the world of motorsports, certain names tower over the competition. No racing fan, for example, will ever forget Dale Earnhardt's icy glare and willingness to fight for every checkered flag; those who have been around for even longer will remember how Richard Petty ruled the roost. While Toni Breidinger might not have the name recognition of those two stars, she's poised to earn a place in racing history as the first female Arab-American driver to ever participate in a NASCAR national series.
While that may mark her as a one-of-a-kind driver, Breidinger has also learned standing out can be somewhat of a mixed bag. A few bumps in the road, however, won't stop her from chasing her dream.
Toni Breidinger followed a fairly standard path to the cusp of the NASCAR stage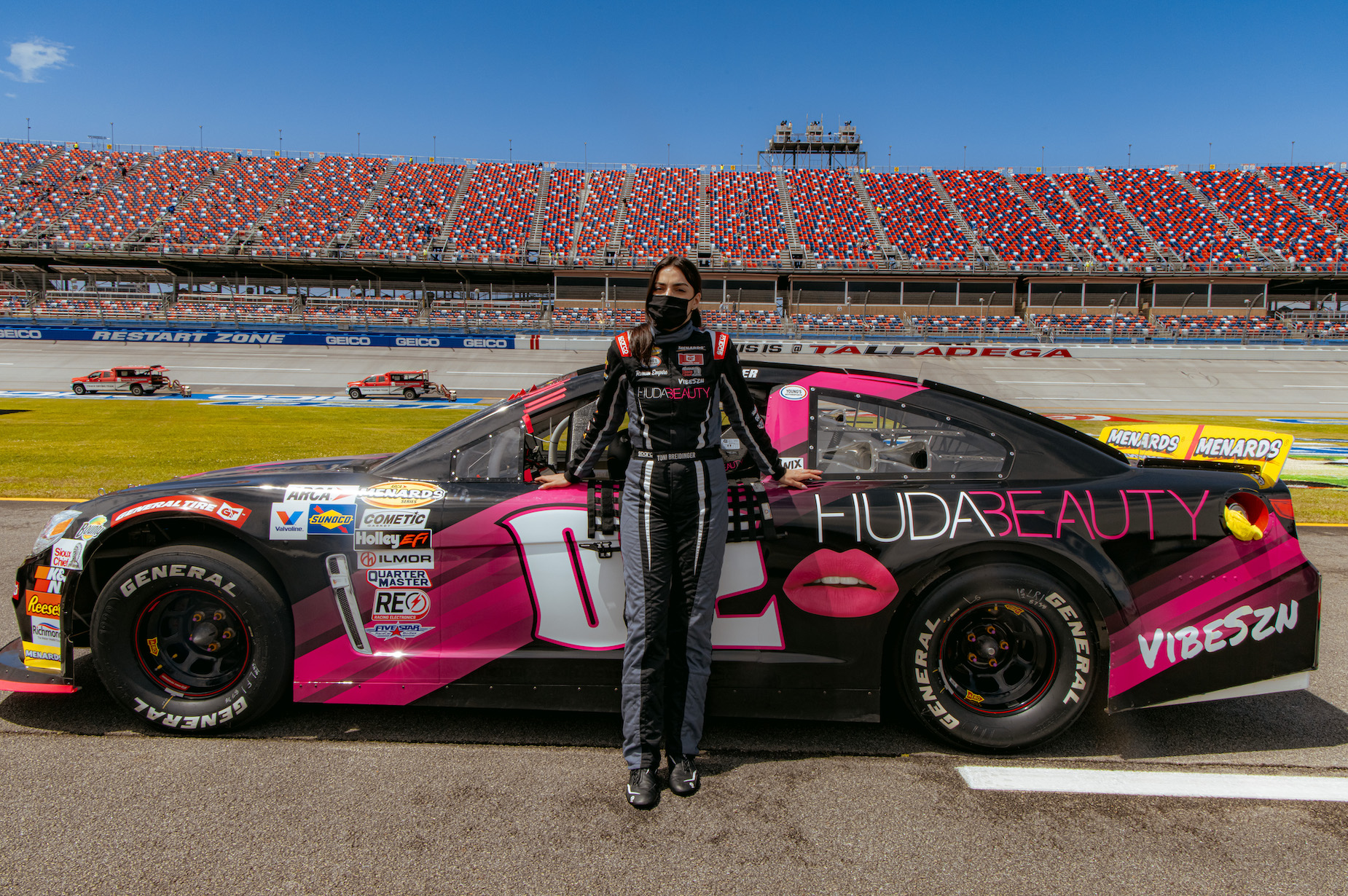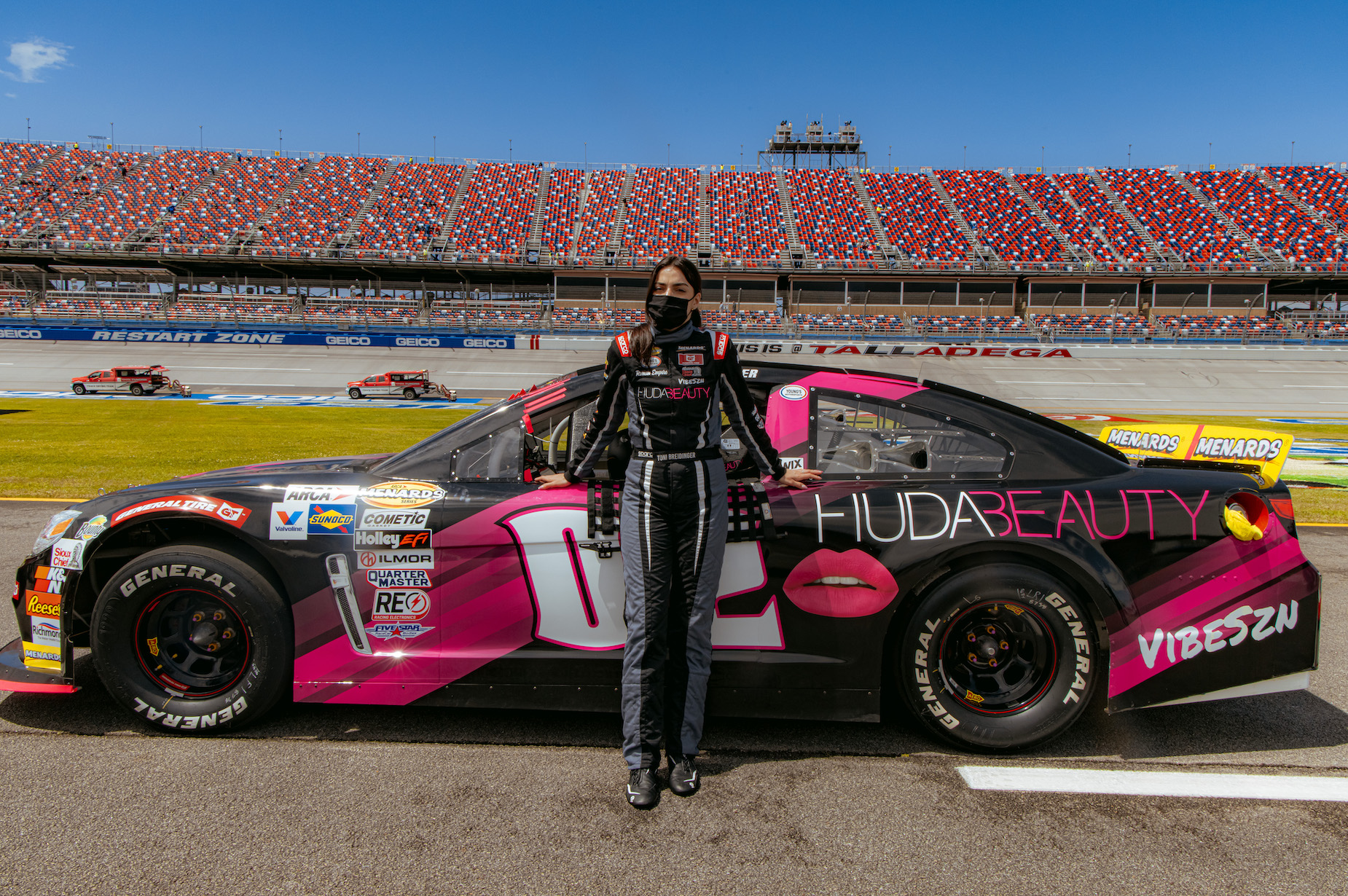 If you've heard NASCAR drivers share their life stories, the early chapters are usually fairly similar. Just about everyone was bitten by the driving bug and never looked back, whether it came while behind the wheel of a go-kart or while sitting on a dirt bike. Breidinger followed the same blueprint.
As explained by Selina Denman in The National News (UAE), Breidinger grew up in California and, as a girl, took an innocent trip to the go-kart track with her dad and sister. They had such a good time that before long, the family had purchased a kart of their own. After the siblings began to fight over who could drive first, they added a second to their garage.
From there, the rest is history. Breidinger kept racing and, more importantly, kept winning. She eventually graduated to United States Auto Club (USAC) midget car races and ultimately earned a place in the record books as the competition's winningest female driver.
Since then, Breidinger has joined the ARCA Menards Series, which is considered a minor league below the main NASCAR circuits. She's also slated to appear in some Camping World Truck Series races for Young's Motorsports during the 2021 season, but that's yet to happen.
Toni Breidinger shares her experiences as a ground-breaking driver
When she officially appears in the Truck Series, Breidinger will make history as the first Arab-American female driver in a NASCAR national series. Even though that milestone hasn't officially happened yet, she still has plenty of experience as a woman in a male-dominated world.
"I have been treated differently," Breidinger told The National News. "Every race weekend, I get some kind of comment or am treated differently in some way, but it's something that I brush off because I know what I'm there to do, and I know I'm a driver just like anybody else. So I never let it get to me."
While she doesn't let it get to her, Breidinger did admit that there are some legitimate downsides to being underestimated or otherwise viewed as an outsider.
"Racing is a pay-to-play sport; it's not like you can just show up," she continued. "You need funding for it, and sometimes as a female, it's a little bit harder to gain that respect and have people believe in you and want to invest in helping you go up the ranks. So moving up in the sport, I think that's one of the things that's been holding me back."
Danica Patrick and Bubba Wallace have also had less-than-ideal racing experiences
Breidinger isn't the first person to have a less-than-ideal experience in the world of motorsports. Both Danica Patrick and Bubba Wallace know that reality all too well.
As a woman, Patrick encountered something similar to the respect issues Breidinger mentioned. During her early career, she developed a reputation as a party girl even though she behaved similarly to her male peers. Even as she progressed through the IndyCar and NASCAR scenes, Danica was usually met with some skepticism; for all of her talent, which admittedly didn't lead to much on-track success, she was unfairly written off as a PR attraction.
On Wallace's side of things, the driver infamously found what was described as a noose in his garage ahead of the 2020 Geico 500. While the FBI later said Wallace wasn't the target of a hate crime, that experience, combined with the driver's previous comments about Confederate flags at races, do illustrate the challenges of being the lone Black driver on NASCAR's top circuit.
While breaking barriers might not be easy for anyone, Breidinger isn't ready to wave the white flag just yet. She doesn't hit the track looking to make a difference, but success will breed visibility, and visibility can help change opinions around the established demographics in the world of racing.
"I don't really try to break any barriers or stereotypes; I just try to be myself and do my thing," she explained. "It's cool if I am doing that; it's amazing when people reach out saying that I inspire them. It's not my intention … but it's amazing that I've gotten all this support."