Tony Stewart Is Keeping the Seat Warm for Kevin Harvick Again
He's never had a reason to do it, but Tony Stewart could end Kevin Harvick's time at Stewart-Haas Racing with the snap of his fingers. However, the conventional wisdom says "Smoke" isn't going to get reciprocal consideration from "Happy" around this time next year.
Fox Sports is bringing Stewart back to the TV booth next month, but many NASCAR observers expect Harvick to take that gig from Stewart and a squadron of others in 2024.
Tony Stewart will work the first two race weekends for Fox Sports
Tony Stewart will make his return to the Fox Sports broadcast booth when the network kicks off coverage of the NASCAR Cup Series next month with the Busch Light Clash and the Daytona 500.
Stewart will work alongside Mike Joy and former racing teammate Clint Bowyer, reprising his role from a year ago.
"I was honored to call both last year and really enjoyed seeing the action from a different perspective and role, not to mention the sheer entertainment of sharing a booth with Clint and Mike," Stewart said in the network's announcement. "I'm looking forward to opening the new season with FOX and seeing what 2023 holds for the sport."
Fox went to a rotating analyst format last season after Jeff Gordon stepped away to concentrate on an increasing workload at Hendrick Motorsports. Stewart was the first guest analyst and arguably the most entertaining of the bunch as he bantered with Bowyer and answered Joy's questions.
Tony Stewart and the other guest analysts are place-holders for Kevin Harvick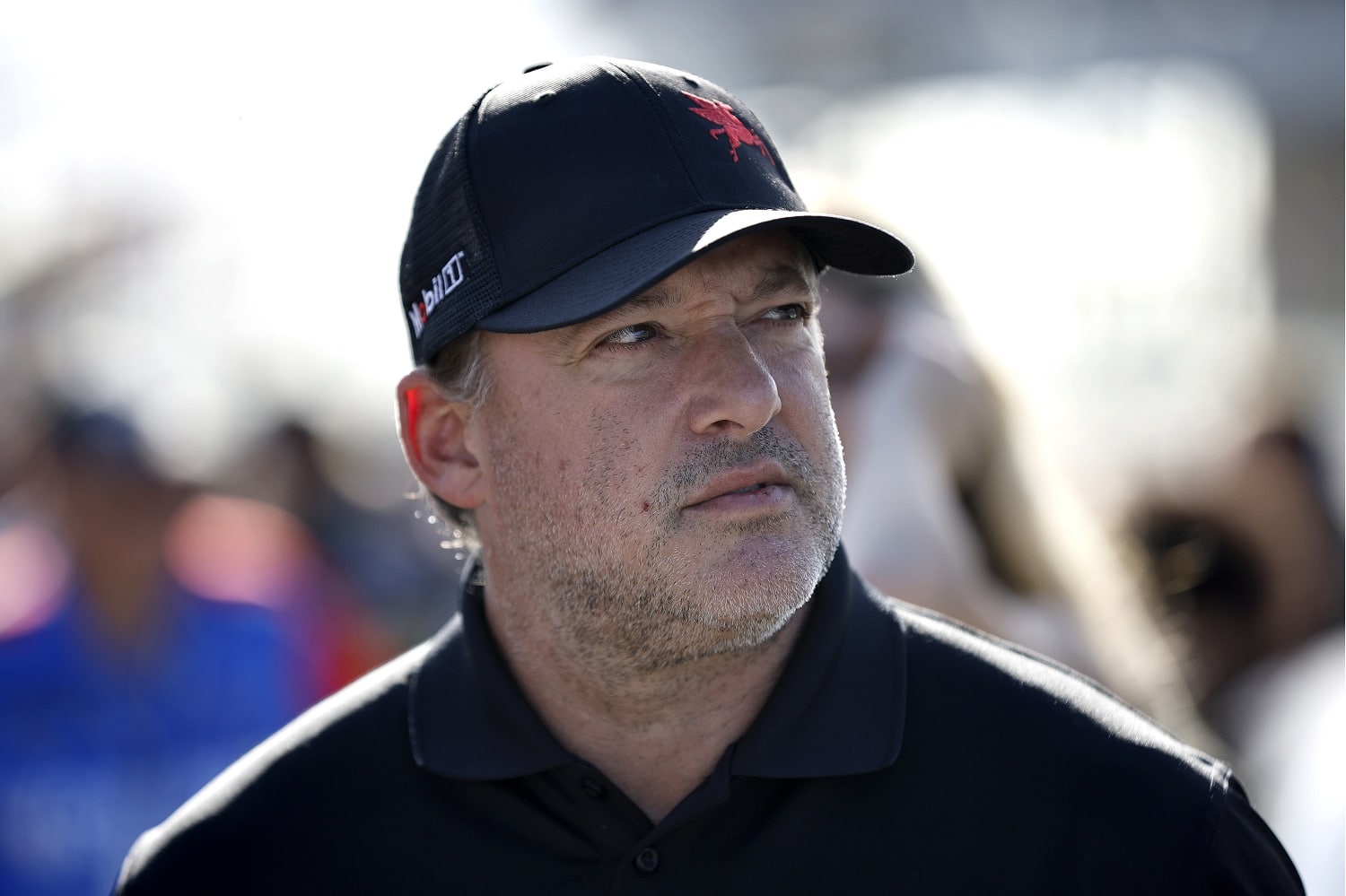 Future Hall of Fame driver Kevin Harvick has already decided the upcoming NASCAR Cup Series season will be his last in a Stewart-Haas Racing Ford. He came to SHR, co-owned by Tony Stewart, in 2014 after 13 seasons at Richard Childress Racing as the replacement for Dale Earnhardt.
Harvick already has multiple irons in the fire, including running an agency representing drivers and entertainers. However, it's widely expected he will become Fox's full-time third man in the booth beginning in 2024. Harvick has already done some commentary for the network in the past.
More recently, he became an outspoken figure in front of the cameras and on social media last season while highlighting a multitude of concerns about driver safety in the Next Gen car. That was a revelation for many people who knew him as a 60-race winner but didn't realize how passionate and articulate he could be in NASCAR's version of the public square.
Fox Sports hasn't said who else will fill in this season
Fox Sports carries the first half of the annual NASCAR Cup Series, and it's entirely possible it will treat fans to more appearances by Tony Stewart beyond the Busch Light Clash and Daytona 500. Last year, Fox brought the Hall of Famer and three-time Cup series champion back for encores at Circuit of the Americas and Sonoma.
Fox hasn't said who'll be appearing with Mike Joy and Clint Bowyer when the Cup Series moves on to Auto Club Speedway after Daytona, but two popular choices are already on the company payroll. Retired crew chief Larry McReynolds and 2010 Daytona 500 winner Jamie McMurray, both analysts now on studio shows, were popular fill-ins last season.
Jeff Gordon also made a cameo in the booth at Atlanta last year, and Dale Earnhardt Jr., who works for NBC Sports, took his turn at Talladega. Both would be popular picks for a return engagement.
Got a question or observation about racing? Sportscasting's John Moriello does a mailbag column each Friday. Write to him at [email protected]