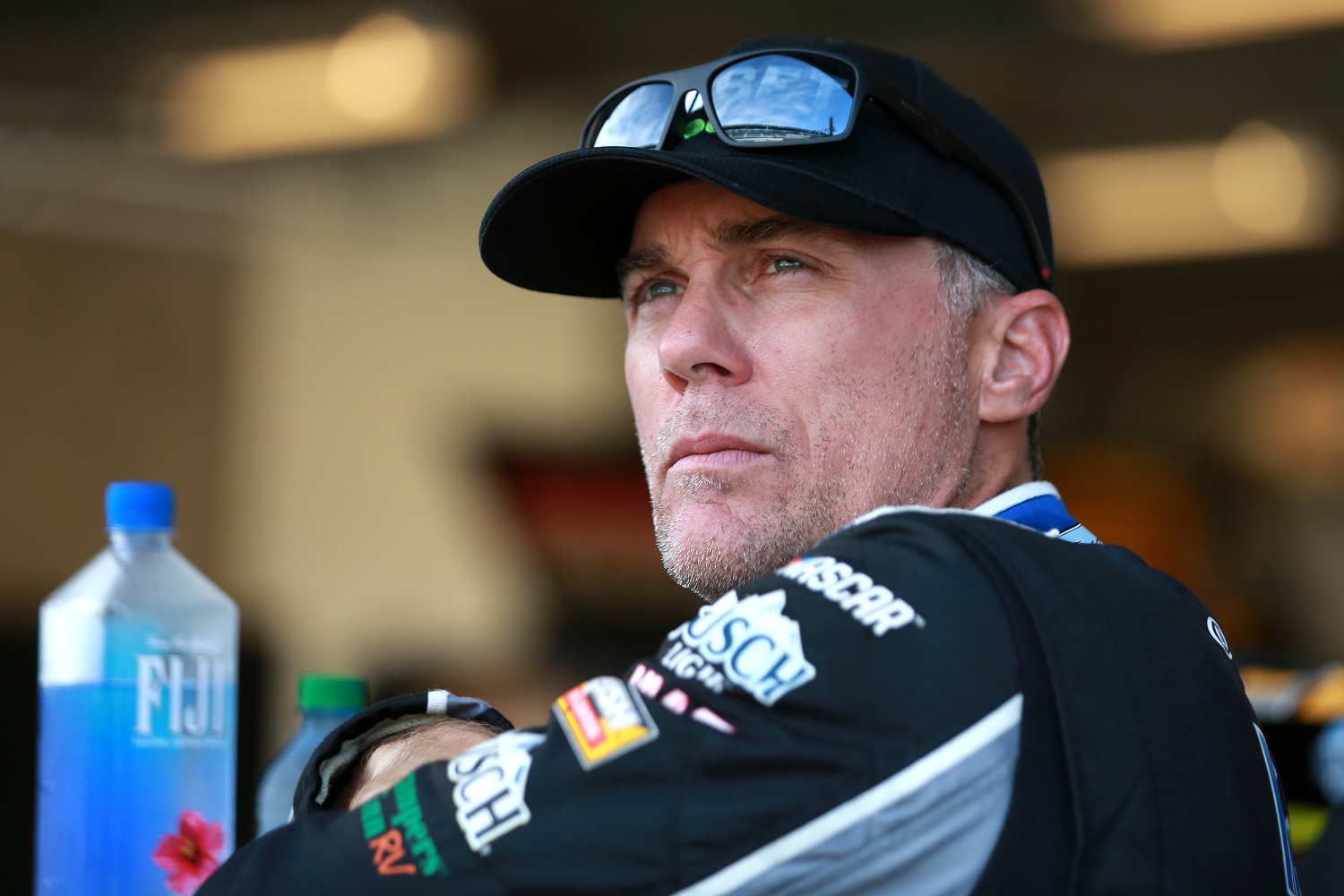 Tony Stewart Has Given Kevin Harvick the Map to Stealing the 2021 NASCAR Cup Series Championship
Kevin Harvick enters the NASCAR Cup Series playoffs dead last in points. But Tony Stewart prevailed in 2011 under comparable circumstances.
Kevin Harvick might need a chiropractor before stepping into the No. 4 Stewart-Haas Ford for the Cook Out Southern 500 at Darlington Raceway. That's because he's spending this week looking straight up at the other 15 NASCAR Cup Series playoff contenders.
Harvick started the 2020 playoffs in prime position for his second championship but crashed out of the semifinals with a pair of disastrous finishes. This time around, he's in nothing-to-lose territory.
Luckily, he can look to Tony Stewart's amazing late-season run a decade ago as his path to a championship.
Kevin Harvick's NASCAR Cup season has been a disappointment
Harvick has raced in the NASCAR Cup Series playoffs every year since 2010. This is the first time he didn't score a race victory. Seven of his nine wins last year came in the regular season, allowing him to cruise into the playoffs with a 10-point lead on Denny Hamlin and at least 28 points over everyone else.
Without the benefit of a win or at least a high finish in the season points, he starts the playoffs as the No. 16 seed, 50 points behind Kyle Larson. It's been a rough year following an offseason with high expectations. Though he's finished on the lead lap in 23 of 26 races, Harvick owns just six top-five results.
"You can't go into the playoffs and say, 'OK, now I'm going to start doing this,'" Harvick said. "Because you just don't have any rhythm, and I think as you look at our year, obviously we've had to work hard to get to where we are based upon the performance of the cars. But our guys have done a phenomenal job of keeping us in the game."
Tony Stewart has given Kevin Harvick the map to the championship
Don't tell Harvick that starting 50 points in the hole to Larson leaves him with no hope over the next 10 weeks. He need only look back to the 2011 season to draw inspiration. Stewart was winless that regular season with just three top-fives, but he caught fire at the right time.
The format that year advanced 12 drivers to playoffs, and there were no elimination rounds. Stewart snuck in next-to-last on points, then won at Chicago and Loudon to start the second season. He won twice more in the next seven races, then closed the season by winning at Homestead.
Incredibly, Stewart and Carl Edwards finished tied in points. Stewart won his third and final series title on the tiebreaker. Thus, the task ahead isn't insurmountable for Harvick.
"Did anybody think that Chase Elliott was going to win last year or Joey Logano a couple of years ago?" Harvick asked. "You just never know. There's just so many things that happen throughout these playoffs that you just don't know the twists and turns of what happens. And, you know, even though Tony won half the races, there must have been something that went wrong in the other five, because it was still a tie at the end of the race 10."
No one has more playoff experience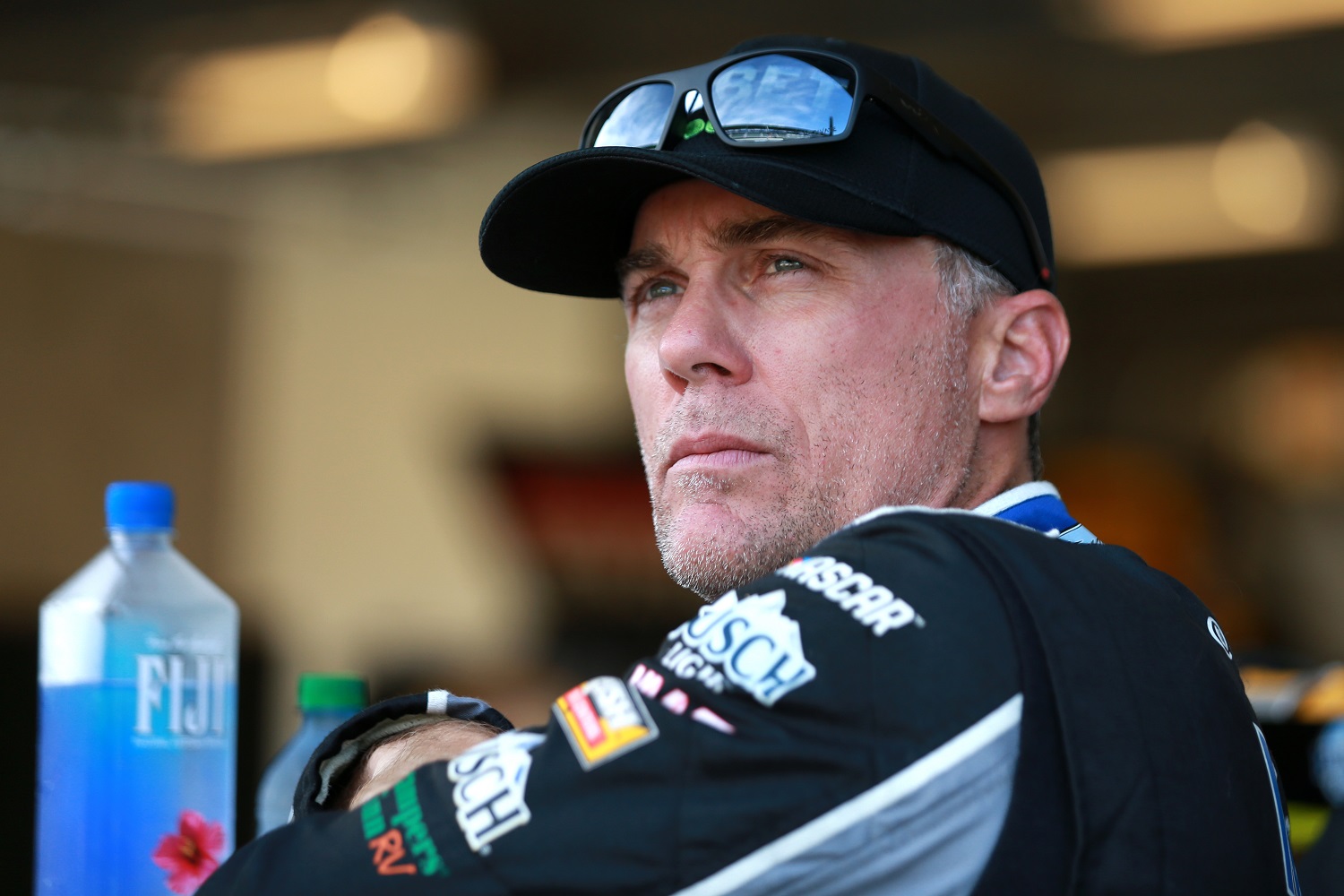 It will require a competitive car and solid work by his team to go along with his own driving acumen, but Harvick brings something to the NASCAR Cup Series playoffs that no one else has. He's the all-time leader in playoff starts (138) and the active leader in victories (16).
He starts three points behind No. 12 seed Christopher Bell and 12 behind No. 8 seed William Byron, so getting to the semifinals isn't a heavy lift. From there, anything can happen.
"You've got to know when you go into these playoffs that there's just going to be a bunch of things that happen that you don't expect and scenarios and situations," Harvick said. "And you just prepare the best you can to control the things that you can and try not to screw that up."
Stewart worked it to perfection a decade ago. Harvick hopes he's next.
All stats courtesy of Racing Reference.