Travis Kelce Seriously Considered Pursuing Professional Hockey in Canada Over Football Until His Dad Stepped In
Kansas City Chiefs tight end Travis Kelce is considered to be one of the best tight ends in the NFL. However, professional football wasn't even on the two-time Super Bowl winner's radar until he'd already established himself as a hockey player.
Travis Kelce's natural athleticism and enthusiasm for the NHL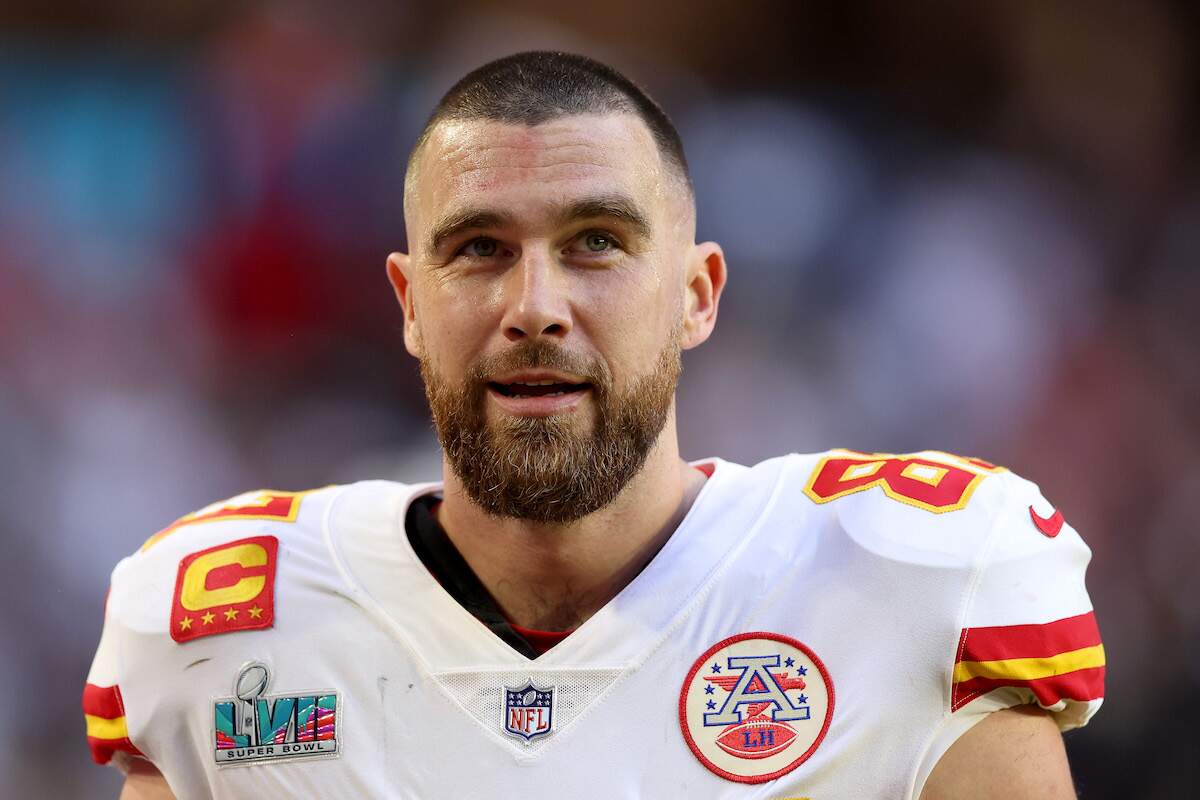 Kelce is an avid admirer of hockey and a lifelong player. While he was in eighth grade, his father was contacted by a scout from Canadian junior leagues. At the time, Kelce was playing in a community league hockey tournament in Niagara Falls.
Playing junior hockey in Canada was seen as a pathway to the National Hockey League. The prospect excited Kelce, who calls that day the highlight of his life.
When Kelce got an opportunity to play hockey in Canada, his father didn't entirely support the idea. He warned his son that he would not be attending school in Canada; he was still facing some academic struggles in school attendance while studying in the U.S.
High-profile NFL players who could've pursued other sports
Many NFL stars have had to make the tough choice between professional football and other professional sports. Here are three of the most famous:
Patrick Mahomes
Patrick Mahomes was not just a strong prospect as a quarterback but also as a pitcher. While still in high school, he was drafted by the Detroit Tigers. Mahomes' fastball allegedly reached over 90 miles per hour, making him a draft possibility worth considering in the third or fourth round.
The Tigers pursued Mahomes, but he eventually chose to play college football for Texas Tech. He tried out for baseball and football at first. After pitching in just one game of baseball, he decided to concentrate only on being the greatest quarterback he could be. Mahomes hard work paid off, as he signed a record-breaking NFL contract.
Tom Brady
Tom Brady, who always had a goal to become an NFL quarterback, was once considered a top baseball prospect. He was already a well-known catcher on the national scene while still in high school. In the 1995 MLB Draft, the Montreal Expos picked Brady, but he opted to continue his education and football career at the University of Michigan instead.
Russell Wilson
The professional baseball scouting community agreed that Russell Wilson showed exceptional defensive and offensive potential while playing infield for his high school. While attending North Carolina State University, he was considered a baseball sensation who would go on to play the sport professionally. Eventually, the Colorado Rockies drafted him in 2010.
After spending two years in their minor league system, the New York Yankees signed Russell and retained the rights to him if he ever chose to play baseball again. Instead of playing quarterback in the NFL, he switched to the University of Wisconsin to get more playing time.