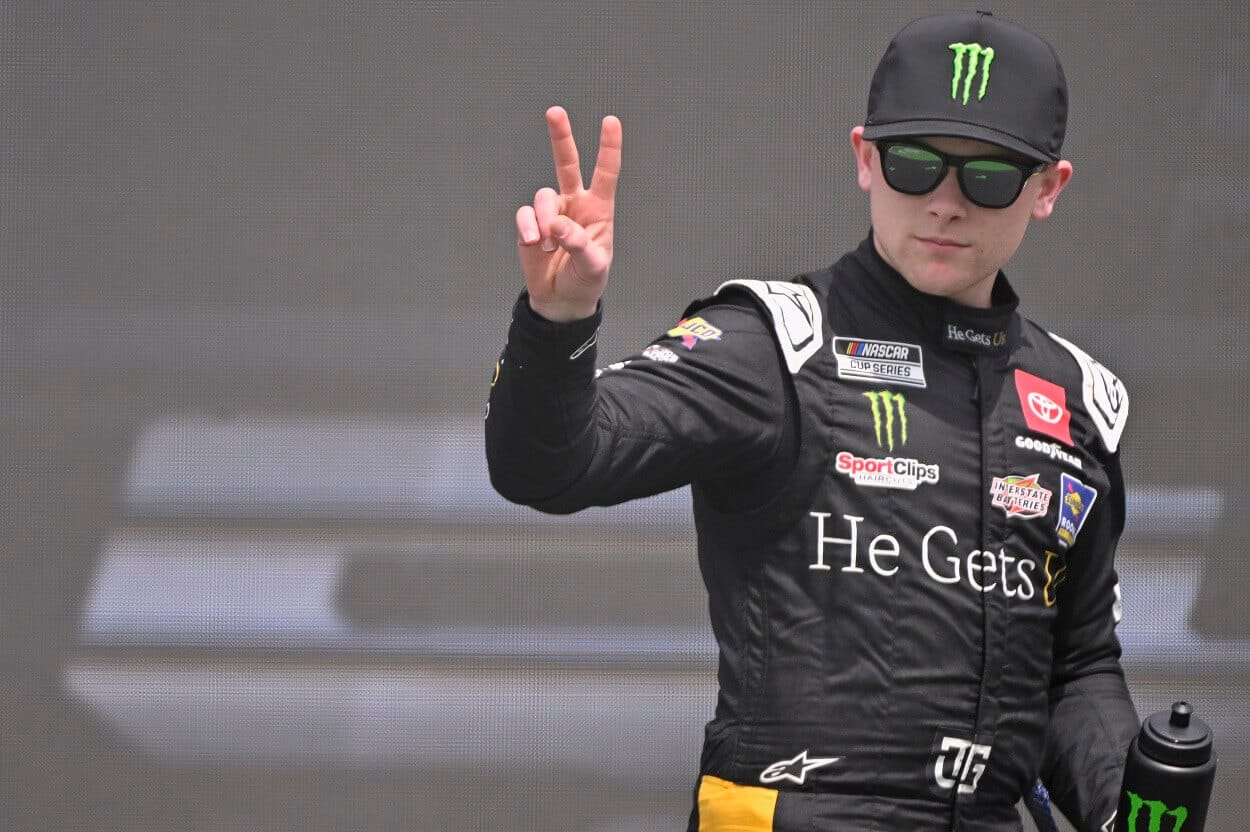 Ty Gibbs Taking a Different Approach as He Starts to Become a True Contender in the NASCAR Cup Series
Ty Gibbs has shown unexpected maturity in his first full NASCAR Cup Series season.
Reigning NASCAR Xfinity Series champion and 2023 Cup Series rookie Ty Gibbs became famous as much for his rivalries and conflicts as he did for his stellar results as a 19-year-old for much of last season, but a different approach has started to provide meaningful results in the sport's top series.
Gibbs won the 2022 Xfinity Series title in November at Phoenix Raceway with his seventh win of the season. He ran only a season and a half in NASCAR's second-tier series but won an incredible 11 times in only 52 starts. However, he piled up nearly as many incidents along the way.
Ty Gibbs had run-ins with many drivers during his 2022 Xfinity Series championship run
Gibbs had issues with Ryan Sieg early in the season at Las Vegas Motor Speedway, got in a fight with Sam Mayer in the 2022 spring race at Martinsville Speedway, had multiple run-ins with championship runner-up Noah Gragson, banged doors with Justin Allgaier in the fall race at Kansas Speedway, and even wrecked his own Joe Gibbs Racing teammate Brandon Jones for the win in the playoff race at Martinsville.
Gibbs also drove the first 15 Cup Series races of his career in 2022 as a replacement driver at 23XI Racing for Kurt Busch, who sustained a head injury in a qualifying crash in July at Pocono Raceway that ultimately ended his career as a full-time driver.
Gibbs showed some positive results with finishes of 17th or better in five of his first seven Cup Series races, including his first career top-10 finish in August at Michigan International Speedway.
Controversy eventually followed him on the Cup Series side, as well, as he hit Ty Dillon's car on pit road during the September race at Texas Motor Speedway, which caused Dillon to swerve toward pit crew members. NASCAR penalized Gibbs with a $75,000 fine and a loss of 25 driver points.
Only half of those incidents in a single season would likely give a driver a poor reputation throughout the industry. Gibbs took a lot of criticism throughout the season, especially after his punt of Jones that eliminated his teammate from championship contention. Gibbs also lost his father, JGR Vice Chairman Coy Gibbs, who died in his sleep the morning after his son won the Xfinity Series championship at Phoenix.
Gibbs has yet to have a high-profile issue with a Cup Series competitor in 2023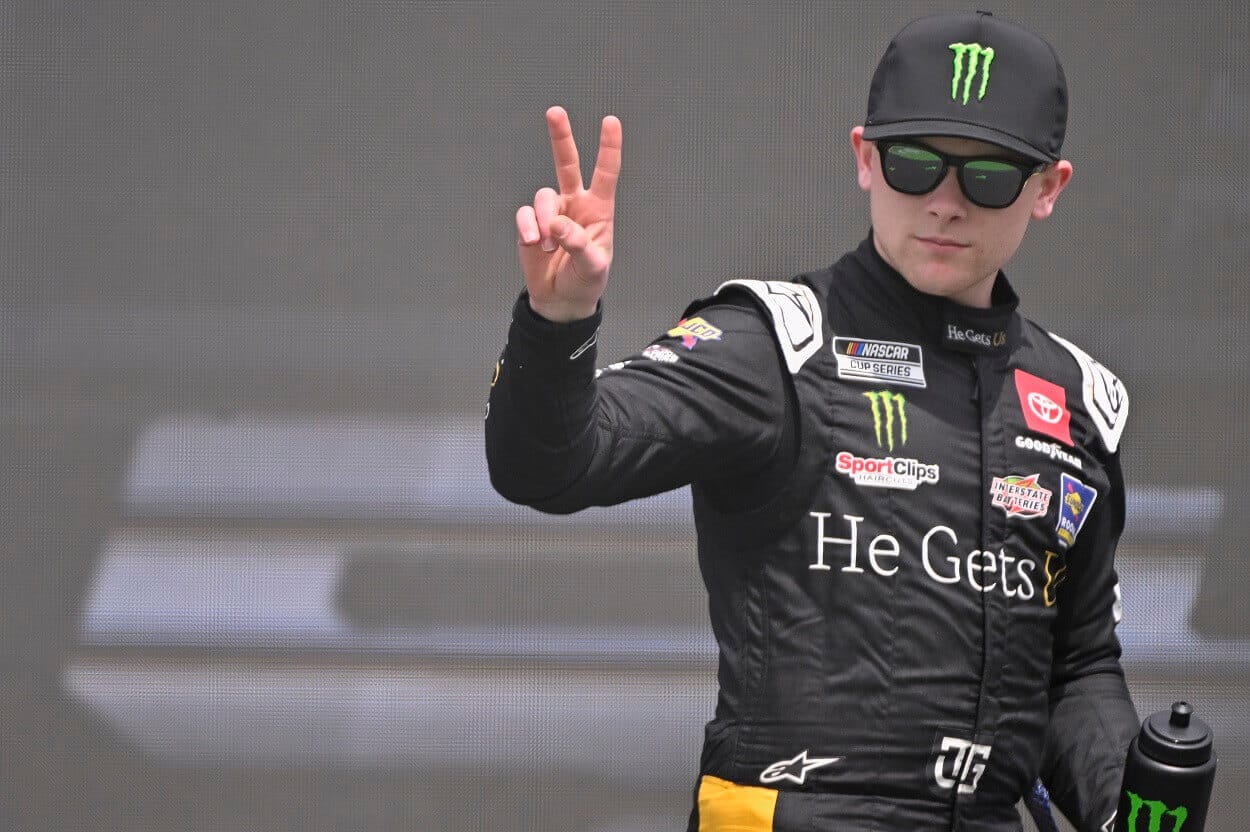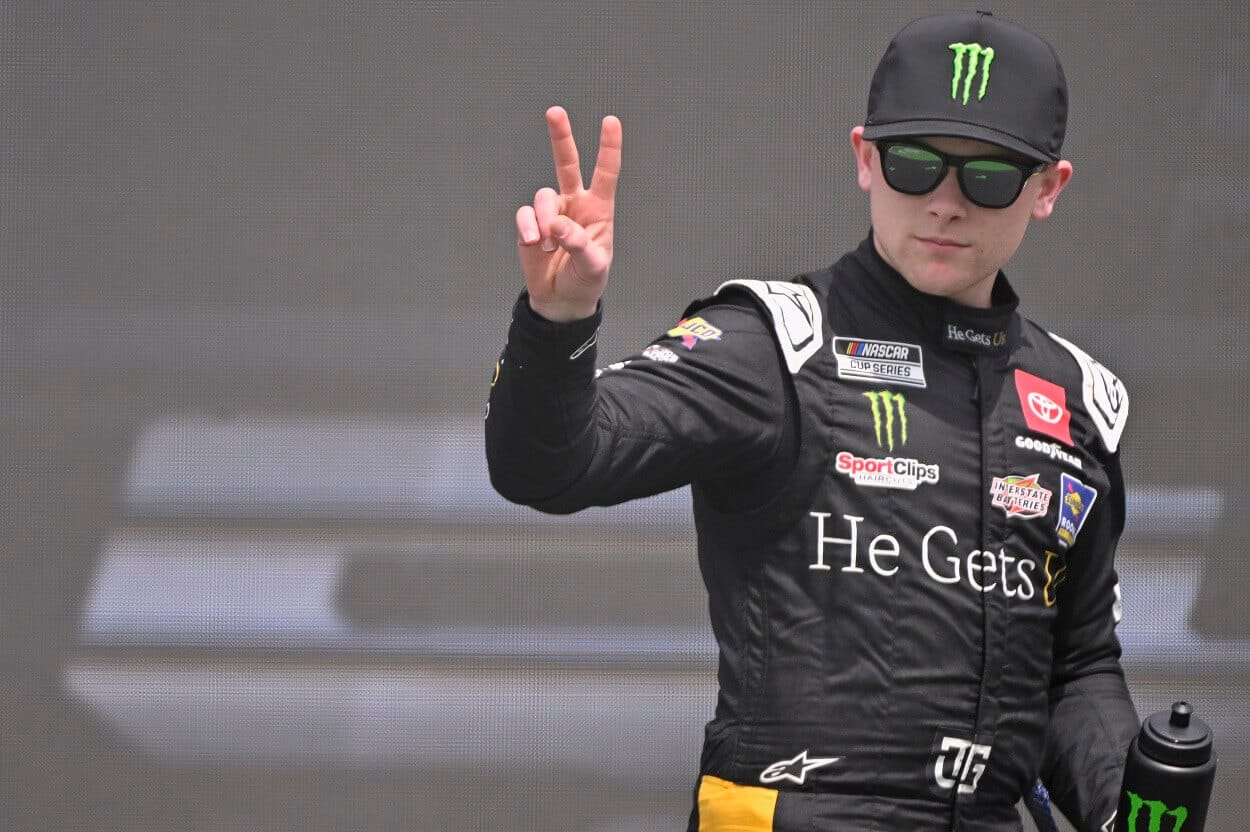 His 2023 campaign has been remarkably different thus far. Gibbs has not had one moment worthy of a highlight reel aside from the exhibition Clash at the Los Angeles Memorial Coliseum when his car caught on fire during practice. Otherwise, Gibbs has driven out of the spotlight and into the top 10.
Gibbs has finished ninth in his last three races to bump him up to 20th in the points standings and start to position himself as a potential contender for a playoff spot if he either wins a race or could reach the top 16 in points.
The types of tracks at which he has built his streak make his consecutive ninth-place finishes even more remarkable. He began the streak in the superspeedway-style race at Atlanta Motor Speedway, continued it at the Circuit of the Americas road course in Austin, and extended it further at the Richmond Raceway short track.
"It has been a pretty solid start for us," Gibbs said after the Richmond race. "The biggest thing is just minimizing mistakes. I think my team is the best and only going to get better. My pit crew did a great job today. I'm happy. My Monster Energy Toyota Camry was fast today, and I'm excited to be up there racing with those guys."
That versatility has been one of Gibbs' key traits during his brief but highly successful NASCAR career. He won at the Daytona International Speedway road course in his first career Xfinity Series start in 2021. Of his 11 career Xfinity Series wins, four came at intermediate tracks, three at road courses, three at flat tracks 1.0-mile in length or shorter, and one superspeedway-style race. 
He will have a chance to display that adaptability yet again this coming Sunday when the Cup Series races on the dirt track at Bristol Motor Speedway. Gibbs had a pair of second-place finishes in 2021 on the dirt tracks of Springfield and DuQuoin in Illinois that the ARCA Menards Series visits each year. Overall, he had three top-10 finishes in his four combined starts at those tracks.
Gibbs unquestionably has top-tier talent that should make him a regular winner in the Cup Series as his career develops, and he has a chance to change the opinion of his competitors and those throughout the industry who labeled him as a silver-spoon troublemaker who had the fastest car in the series from his grandfather-owned JGR team.
So far, so good.