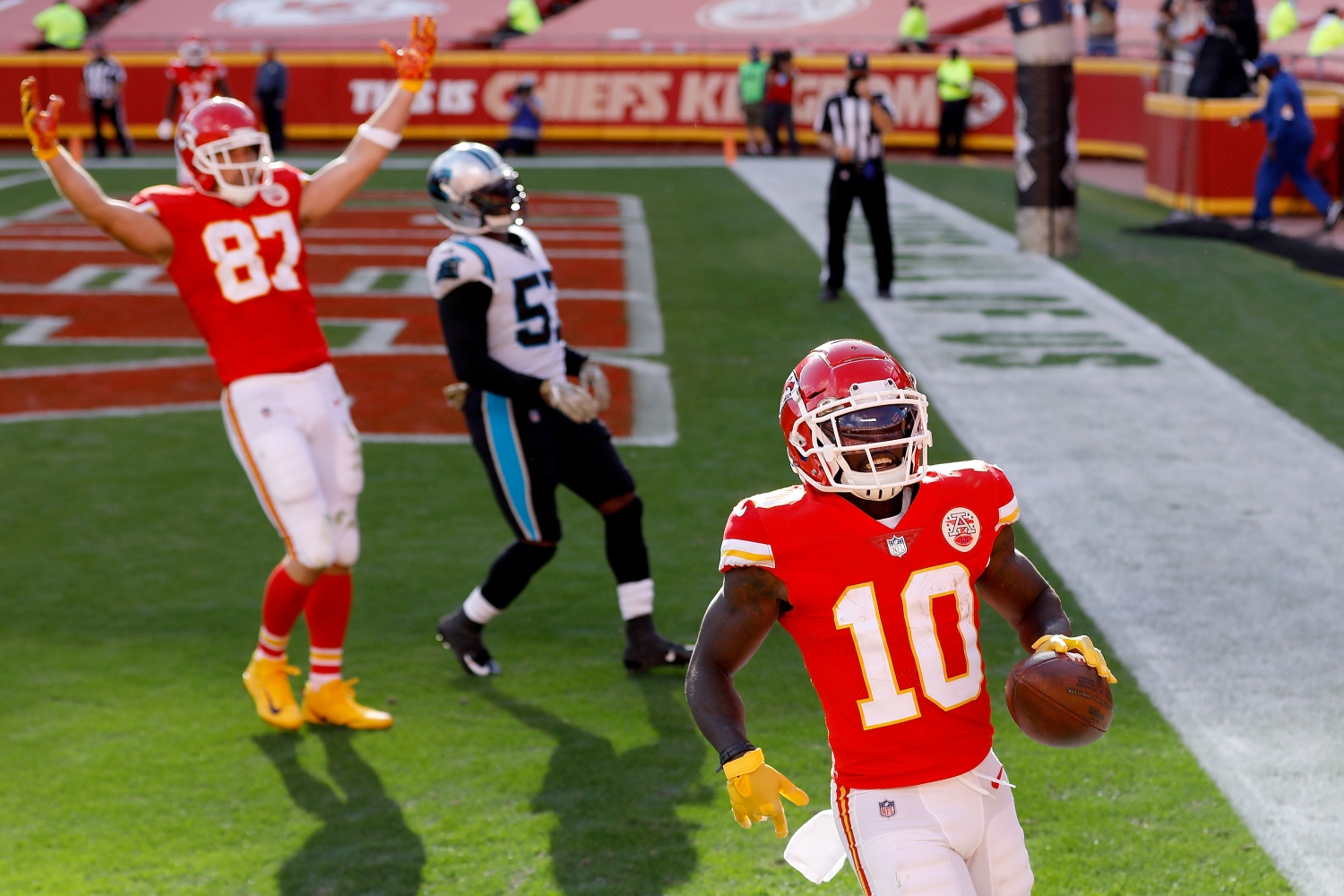 Tyreek Hill Pulls Special Stunt to Secure Life-Changing Commitment From NFL Player's Sister
Tyreek Hill may play for the Chiefs, but he's going to be a teammate for life with a player who's never called Kansas City home now that he's engaged to Kenny Vaccaro's sister.
Tyreek Hill knows how to make an impact when he steps on the football field. After all, anyone who's watched the Kansas City Chiefs the last few years can attest to his ability to turn an ordinary play into something special.
So it should be no surprise that the dynamic receiver pulled out all the stops to ensure his girlfriend enjoyed an unforgettable Fourth of July experience. Best of all? By securing a life-changing commitment from the love of his life, Hill will get to call a former foe his brother-in-law for the rest of his life. 
Tyreek Hill gave his girlfriend a special surprise on Sunday 
Independence Day typically features impressive fireworks shows, delicious food, and adult beverages. But Hill had no intention of throwing a run-of-the-mill Fourth of July party. In fact, what he did on Sunday should go down as one of the most memorable celebrations of all time. 
As seen in a video shared from her TikTok account, Keeta Vaccaro, Hill's girlfriend (at the time), watched a photoshoot turn into something much more meaningful. As the couple posed for a picture, two men removed the backdrop to unveil a "Will you marry me" sign. Hill got down on one knee and sealed the deal with his creative proposal. 
Based on Vaccaro's reaction (along with that of friends and family in attendance), it's clear her future husband succeeded at making an emotional impact by pulling off an unforgettable surprise on one of the most popular American holidays. 
Ironically, by officially taking his relationship with Keeta Vaccaro to the next level, Hill tied himself even closer to an NFL player who's made almost $30 million for dishing out punishment to players who play the exact same position as the Chiefs star.
Hill's future brother-in-law also happens to play pro football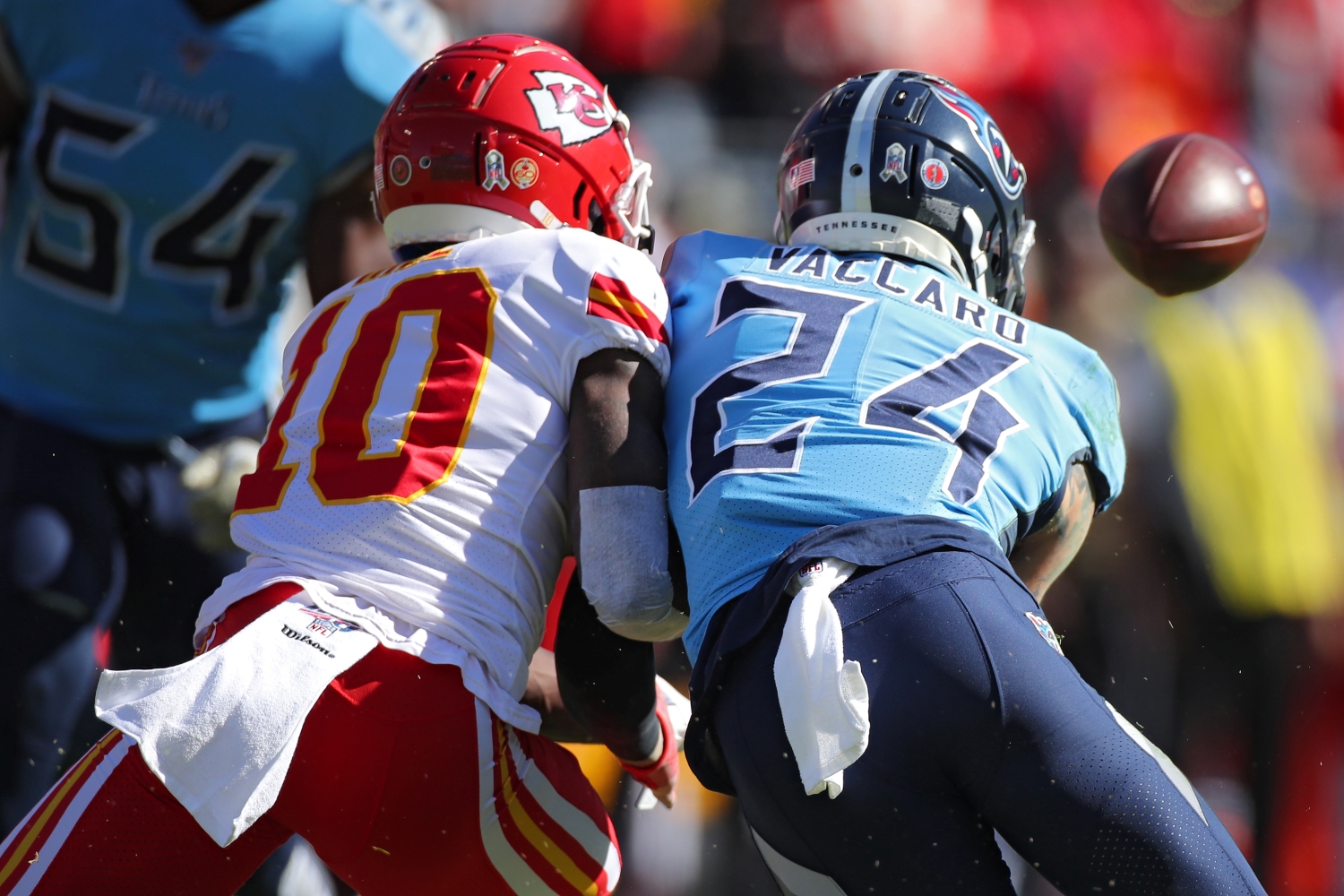 Hill's fiancee just so happens to have a sibling who has the same job title as her well-paid partner. Keeta's brother, Kenny Vaccaro, entered the NFL in 2013 as a first-round pick by the New Orleans Saints. The former University of Texas safety started 67 games for the NFC South franchise. Although injuries caused Vaccaro to miss time during four of his five seasons with the Saints, he made an impact when he did get on the field. The hard-hitting defensive back totaled 385 tackles (23 for loss), 19 quarterback hits, 7.5 sacks, eight interceptions, and 30 passes defended from 2013-17.
Unfortunately for Vaccaro, he didn't do enough to convince the Saints to sign him to a long-term deal. Shortly before the 2018 season began, he signed a one-year, $1.5 million contract with the Tennessee Titans. Initially brought on as an injury replacement for starting strong safety Johnathan Cyprien, Vaccaro ended up extending his stay with the team. After totaling 58 tackles, two sacks, and one interception in 13 starts, he signed a four-year, $26 million contract extension that included $11.5 million guaranteed.
The veteran safety responded by playing all 16 games for only the second time in his NFL career. But after playing an important role for the Titans in each of the last three seasons, Vaccaro's football future hangs in the balance. Unlike his sister and her new fiance, it's hard to get too excited about what lies ahead.
The two NFL veterans are trending in totally different directions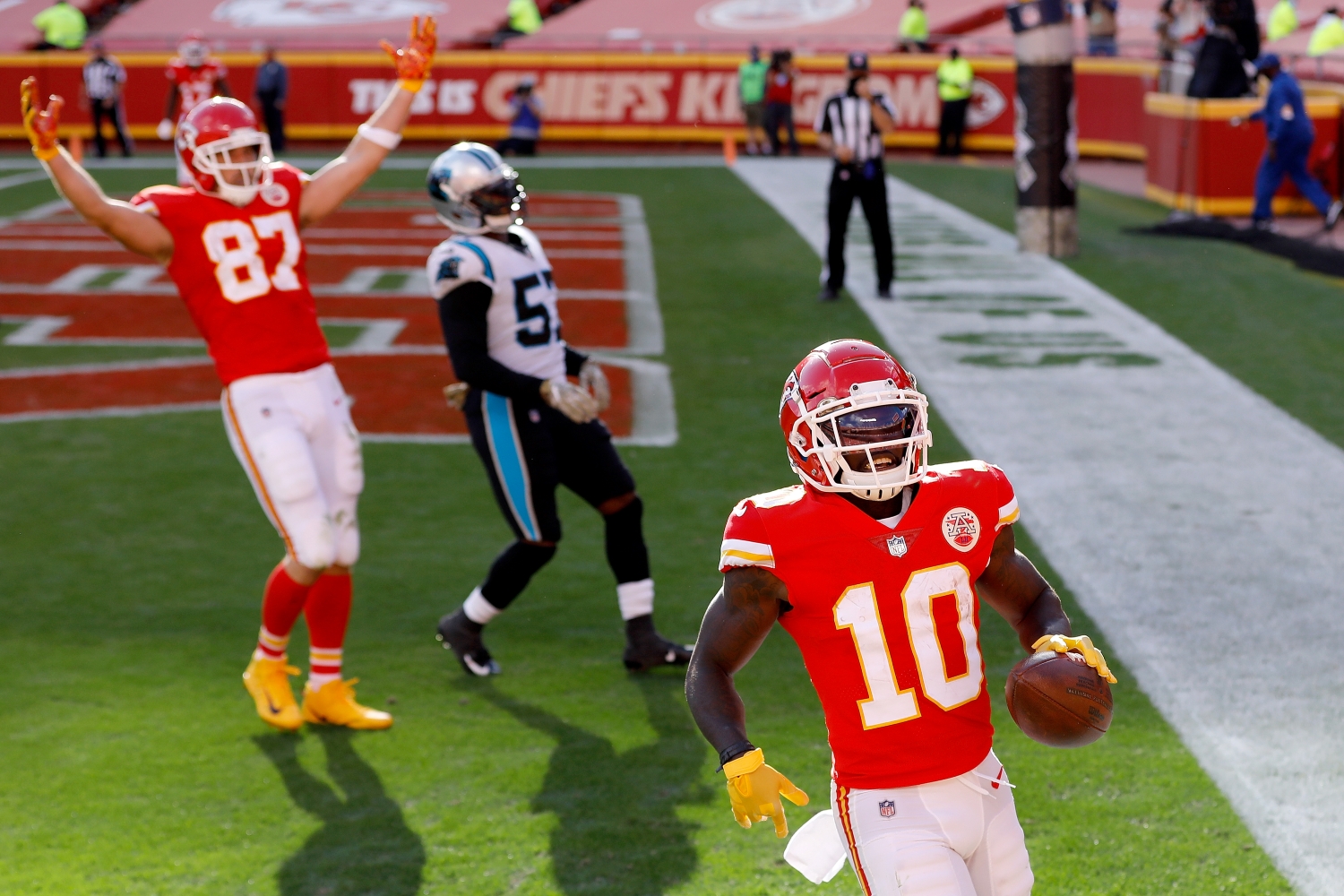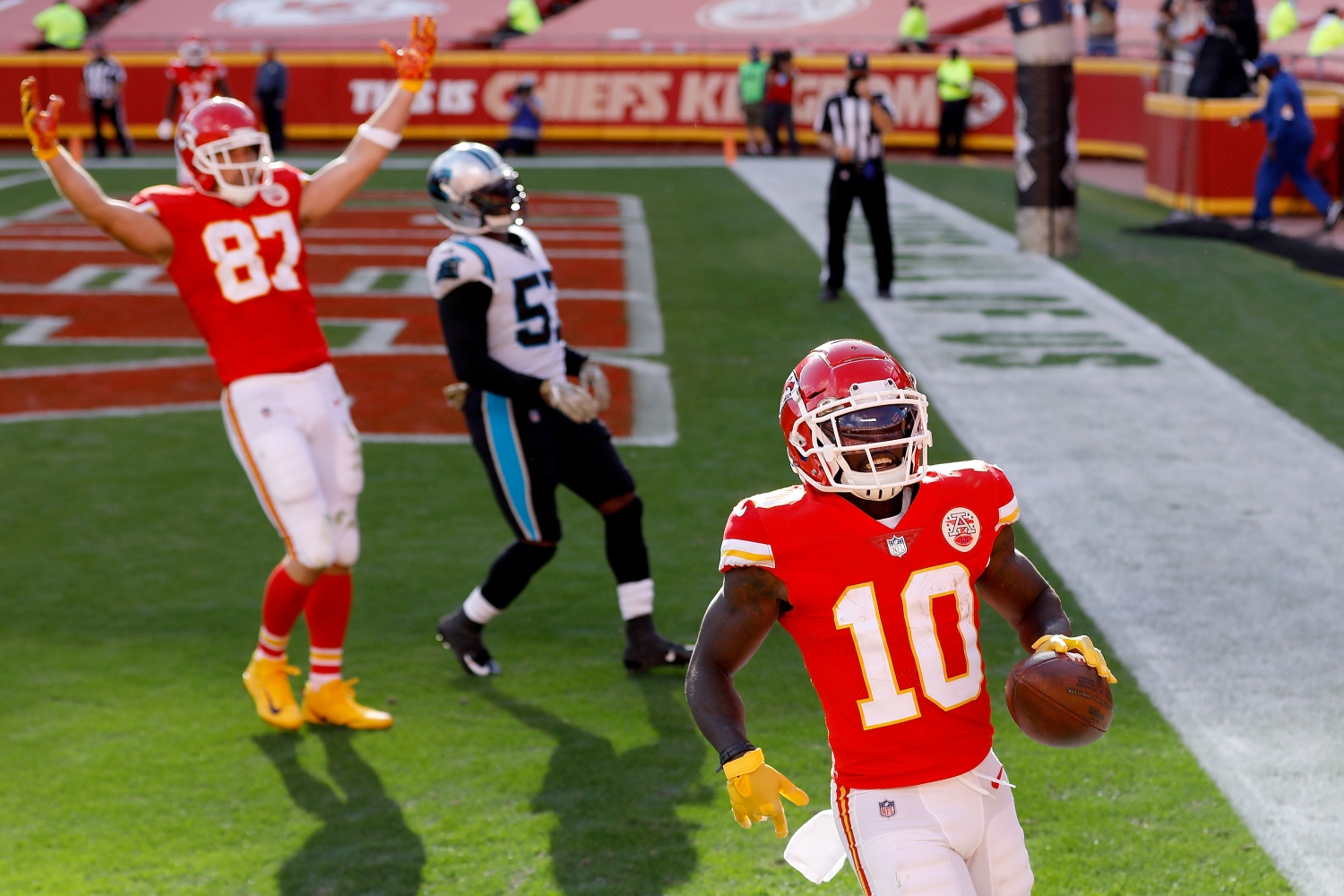 Tyreek Hill and Kenny Vaccaro share some similarities, but they're at different stages of their respective pro football careers. The former signed a three-year, $54 million contract extension (with $35 million guaranteed) in September 2019. Since then, Hill has caught 145 passes for 2,136 yards and 22 touchdowns. Plus, he's earned his third first-team All-Pro selection and a spot on the NFL 2010s All-Decade Team. As one of the most electrifying offensive threats in the league, Hill should continue to dominate corners and safeties as one of Patrick Mahomes' most trusted weapons.
Meanwhile, his future brother-in-law looks poised to watch the Chiefs play from home.
The Titans released Vaccaro on March 10, less than a month after his 30th birthday. He has yet to sign a contract with another team and has not generated much buzz on the free-agent market. Given his age and durability concerns (Vaccaro's missed 18 regular-season games during his eight-year NFL career), it shouldn't be a surprise that he remains unsigned.  
If a team suffers an injury blow at safety during training camp or the preseason, perhaps he'll receive another shot to continue earning a living through pro football.
Luckily for Hill's fiancee, she doesn't have to worry about her future husband's job security.
All contract data courtesy of Spotrac.