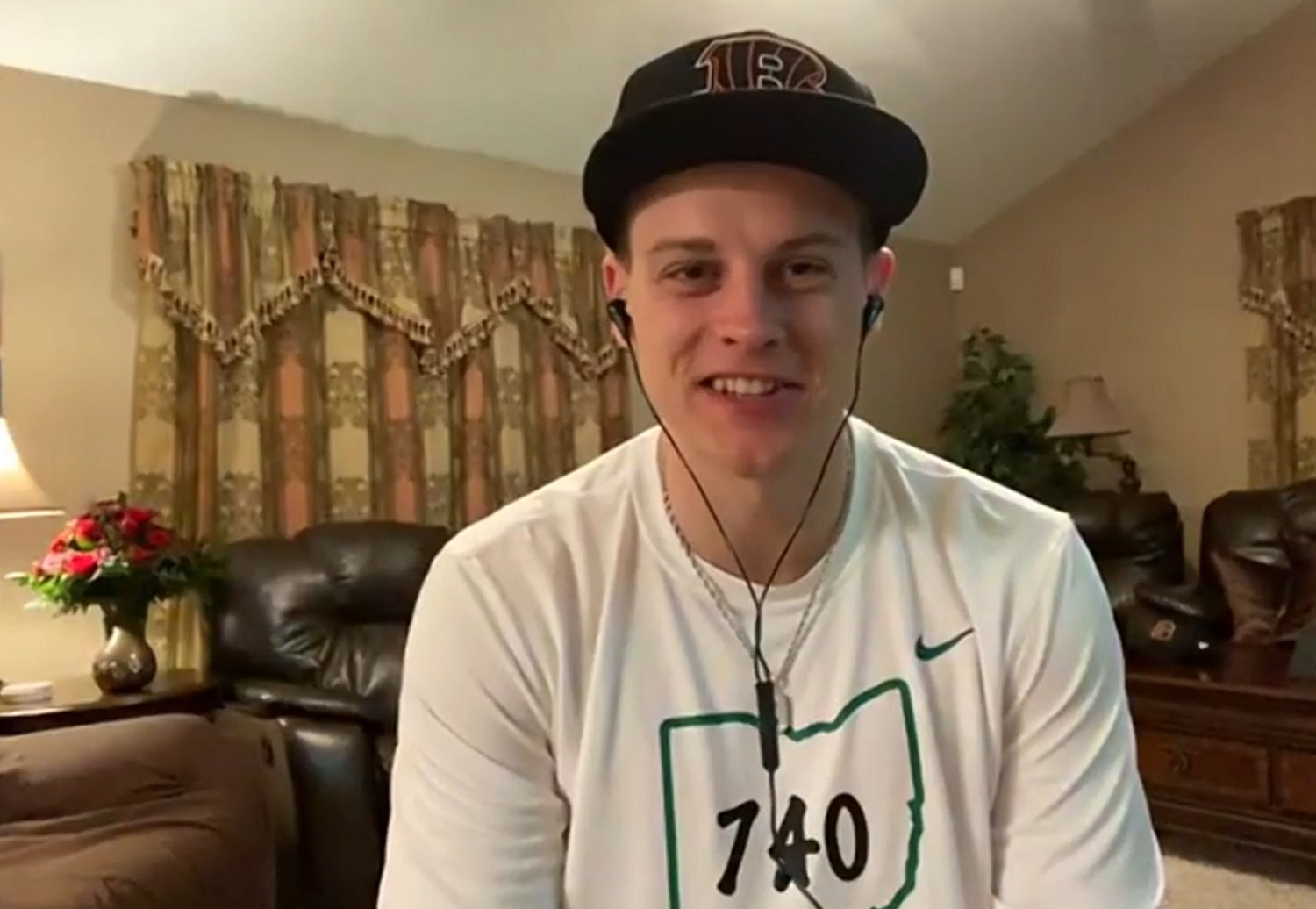 Urban Meyer Lets Slip Why Joe Burrow Never Had a Chance at Ohio State
Joe Burrow transferred to LSU after it became apparent he could not be the clear No. 1 starter for Urban Meyer at Ohio State.
While leaving is never easy, Joe Burrow's departure from Ohio State worked out fine and led to him becoming a No. 1 overall pick in the NFL draft. His reason for leaving Ohio State has been known for a long time, but former Buckeyes coach Urban Meyer recently let slip why Burrow's prospects for ever starting were worse than the new Cincinnati Bengals quarterback could have suspected.
Urban Meyer's staff faces a tough quarterback decision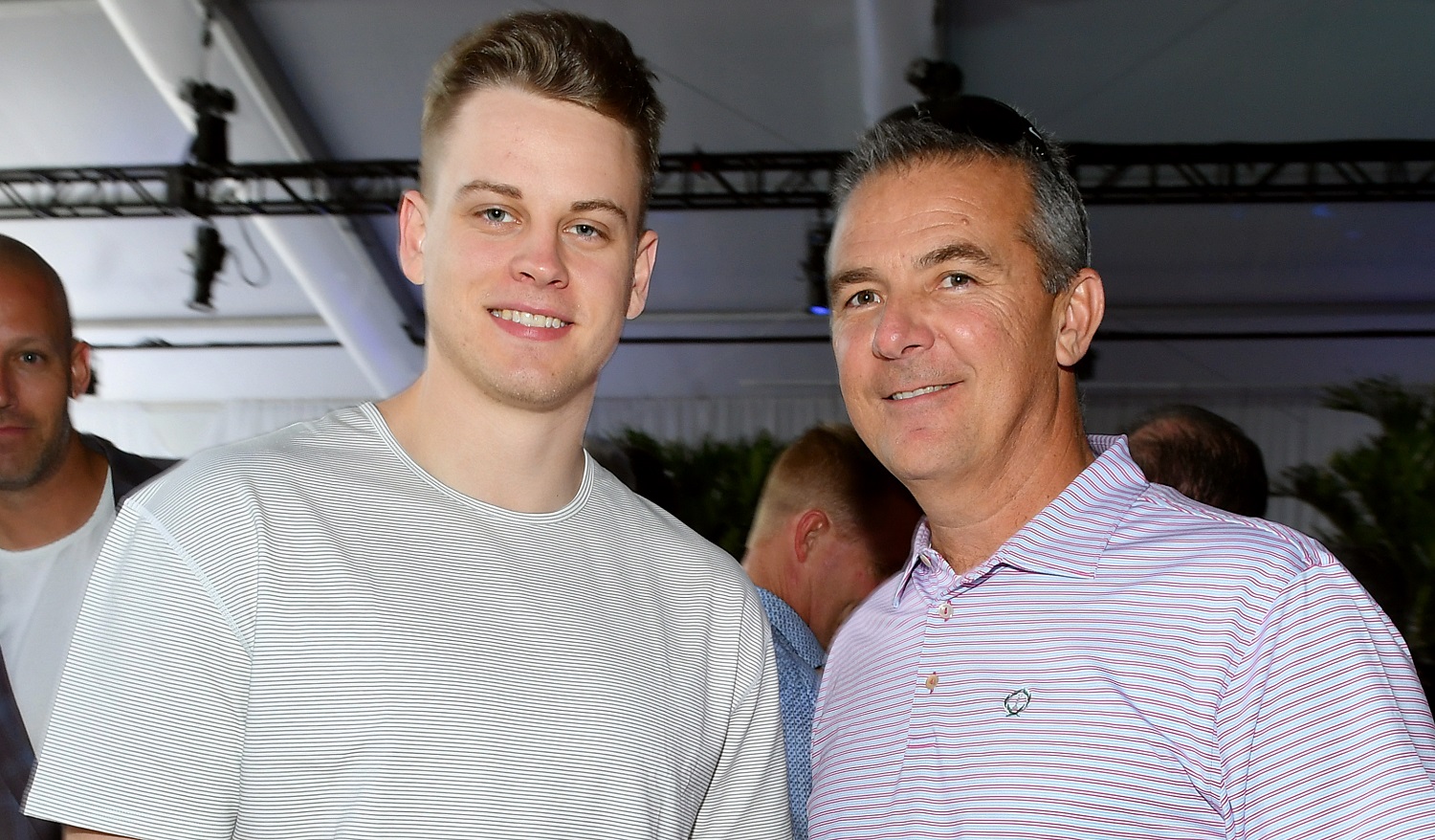 A powerful Big Ten school like Ohio State is always stocked at quarterback, and it's generally apparent to everyone by the spring who'll be starting and who'll be the backup for the following season.
Buckeyes coach Urban Meyer may have learned a lesson in that regard in 2015 when the line separating Cardale Jones and J.T. Barrett got blurred. Ohio State went 12-1 with both quarterbacks seeing extensive time, but not having a clear No. 1 was a distraction. There was no such issue in 2016. With Jones gone, Barrett was the obvious starter and Joe Burrow was the backup while Dwayne Haskins redshirted.
And while Barrett started again in 2017, the Ohio State staff was setting itself up for the same sort of complication it faced in 2015. It was obvious that Burrow was starting QB material, yet Haskins took all of the meaningful backup snaps.
With Barrett graduating, Ohio State was probably going to end spring practice in April 2018 with Haskins and Burrow shaping up as equals or close to it. That turned out to be the case, and it was going to set the stage for a problem in the fall; neither quarterback would be satisfied in a role as a backup.
Joe Burrow leaves Ohio State
Urban Meyer felt he had a duty to be honest with Joe Burrow before players left for the summer in 2018. It remains unclear whether Meyer told the former Mr. Ohio Football that he'd lost the quarterback competition or that it would be decided in the fall. But Burrow did not relish the prospect of another season on the bench.
Burrow's decision to transfer made him an attractive prospect for a lot of college coaches for two reasons. Firstly, nearly everyone was certain he was a legitimate player and leader. Even better, be had two seasons of eligibility remaining and could play immediately because he'd earned his undergraduate degree in three years at Ohio State.
Burrow picked LSU and prospered. After 2,894 yards and 16 passing touchdowns in his first season for the Tigers, Burrow led LSU to a national championship last season by throwing for 5,671 yards and 60 scores. It earned him the Heisman Trophy and the honor of being selected by the Cincinnati Bengals with the No. 1 pick in this spring's NFL draft.
Urban Meyer Lets Slip Why Joe Burrow Never Had a Chance
It was never a secret that Dwayne Haskins, who is about to start his second season with the Washington Football Team, was the reason Joe Burrow felt he needed to transfer from Ohio State. Spring practice after his redshirt sophomore year made it clear to Burrow that the best he could probably hope for was to split time with Haskins.
What he didn't know at the time of his decision to leave, however, was that head coach Urban Meyer had already concluded three years earlier that Haskins was unmistakable NFL material. As much as he respected Burrow's talent, Meyer may have had his line of succession mapped out in his mind before Haskins even graduated from high school.
Appearing on Fox Sports' The Herd recently with host with Colin Cowherd, Meyer got into a discussion about multi-sport athletes and player recruitment. When Cowherd asked Meyer about the best high school QB he'd ever seen, the answer came easily.
"It was Dwayne Haskins," the retired coach said. "If you talk about pure ability to throw the football. … When I went to his junior workout right after his junior season, I sat there for two hours and watched this kid throw. He was better than most college quarterbacks that I've ever had in my systems or coached.
"He was the one I remember. I got in my car and called whoever and said, 'This one's done. This one will be an NFL quarterback.' Because he was so well developed in high school."

Urban Meyer
Meyer landed Haskins, though Ohio State would get only one full season out of him. Haskins threw for 4,831 yards and 50 touchdowns as a sophomore before turning pro.