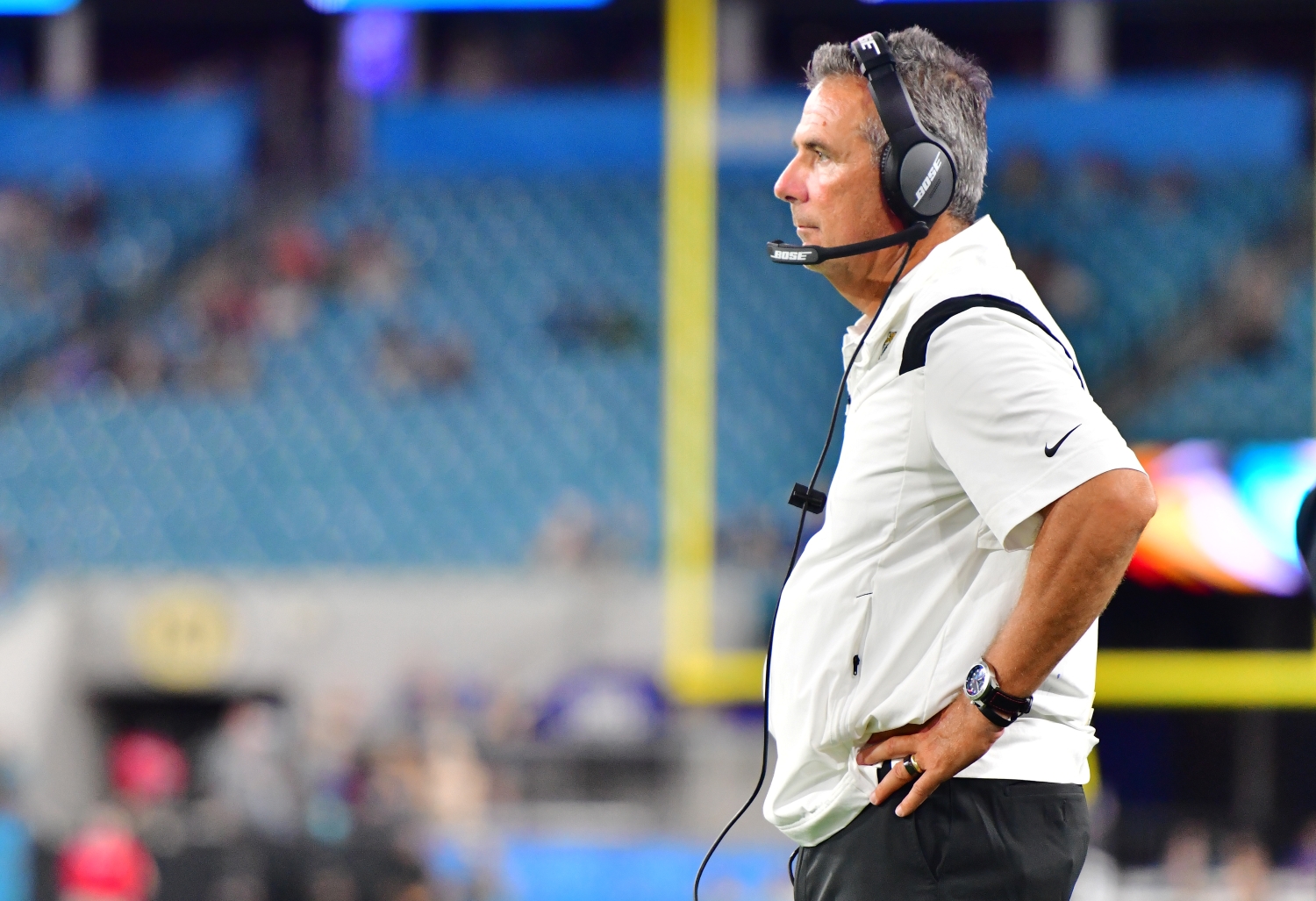 Urban Meyer Has Reportedly Resorted to Serious Measures to Solve a Problem the Jaguars Can't Afford to Let Linger
With CJ Henderson dealing with off-field issues, first-year head coach Urban Meyer reportedly resorted to drastic measures to take care of a problem the Jaguars can't afford to let linger.
Despite going 1-15 during the 2020 season, the Jacksonville Jaguars have hope for a brighter future. In addition to hiring a coach with three national championships on his resume, they secured a franchise quarterback by taking Trevor Lawrence with the No. 1 overall pick. While the former Clemson star probably won't experience the thrill of winning for a while, he certainly gives the Jaguars a chance to climb out of the bottom of the AFC South standings.
However, even though Urban Meyer shouldn't have to worry about the long-term status of the most important position in sports, he does have a problem on his hands that he needs to address once and for all. And the first-year head coach has already resorted to serious measures to help resolve an issue that the Jaguars can't afford to let linger.
CJ Henderson surprisingly faces an uncertain future in Jacksonville
The Jaguars opened a huge hole at a critical spot by trading Jalen Ramsey to the Los Angeles Rams during the 2019 season. In desperate need of a new No. 1 corner, Jacksonville used the ninth overall pick in the 2020 NFL Draft on Florida's CJ Henderson. Tipping the scales at 6-foot-1, 204 pounds with long arms and 4.39 speed, the former SEC standout seemed like a surefire way to fix a major defensive deficiency.
However, the 22-year-old Miami native might have already played his last game in a Jaguars uniform.
Despite joining the team just over a year ago, Henderson no longer looks like a long-term fixture in Jacksonville. Coming off an eight-game rookie campaign that got cut short by a groin injury, the talented defensive back has found himself in headlines for a reason no Jaguars fan could have expected heading into the offseason.
On Aug. 8, ESPN's Jeremy Fowler tweeted that multiple league executives believe Henderson is on the trading block. Naturally, that raised questions about why Jacksonville would have any interest in dealing a player who arrived as a top-10 pick and plays one of the most valuable positions on the field. Although Henderson remains on the roster, that hasn't stopped speculation from swirling about whether his NFL future will involve playing for a different coach than Urban Meyer.
Urban Meyer resorted to drastic measures to solve a problem the Jaguars can't afford to let linger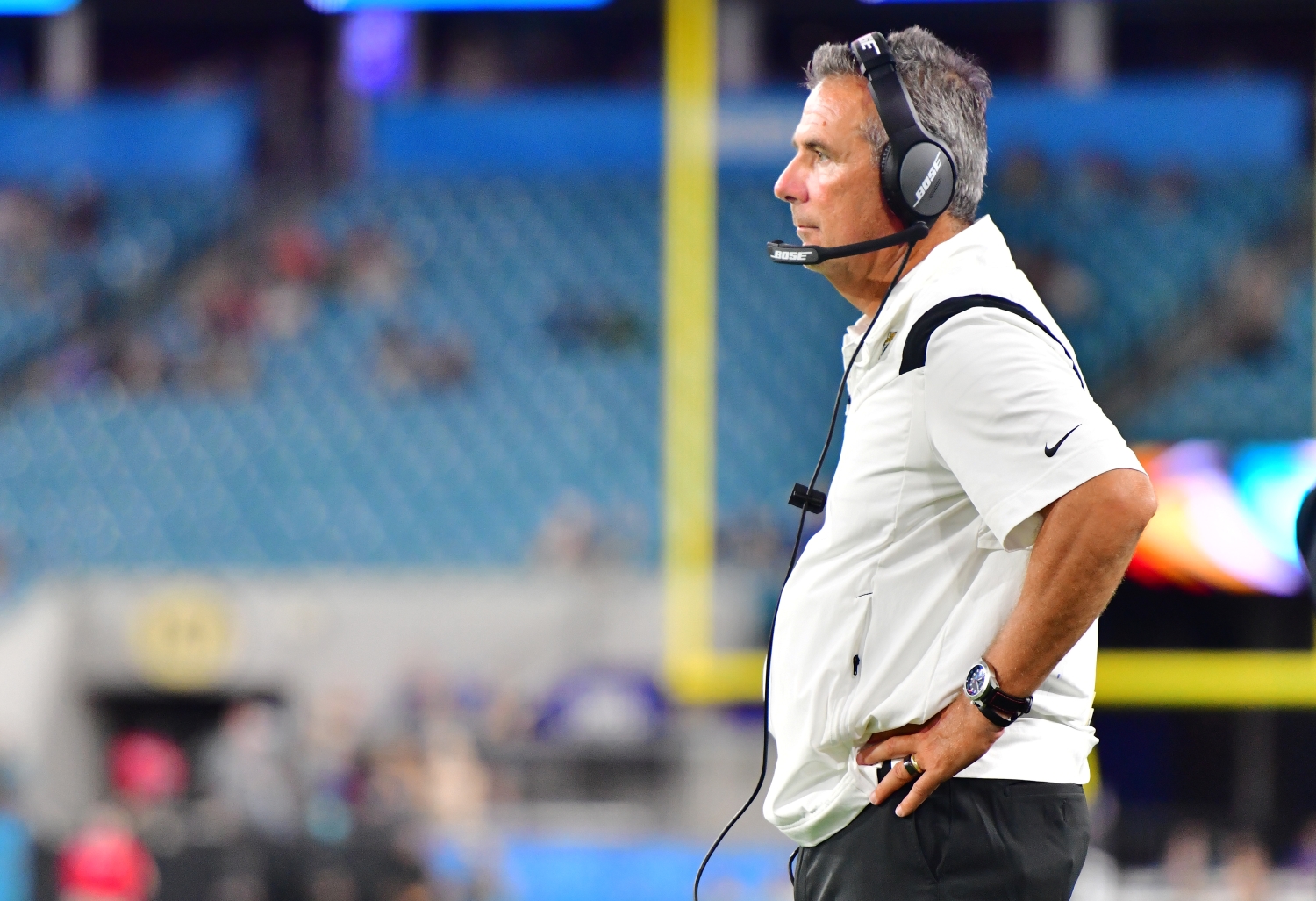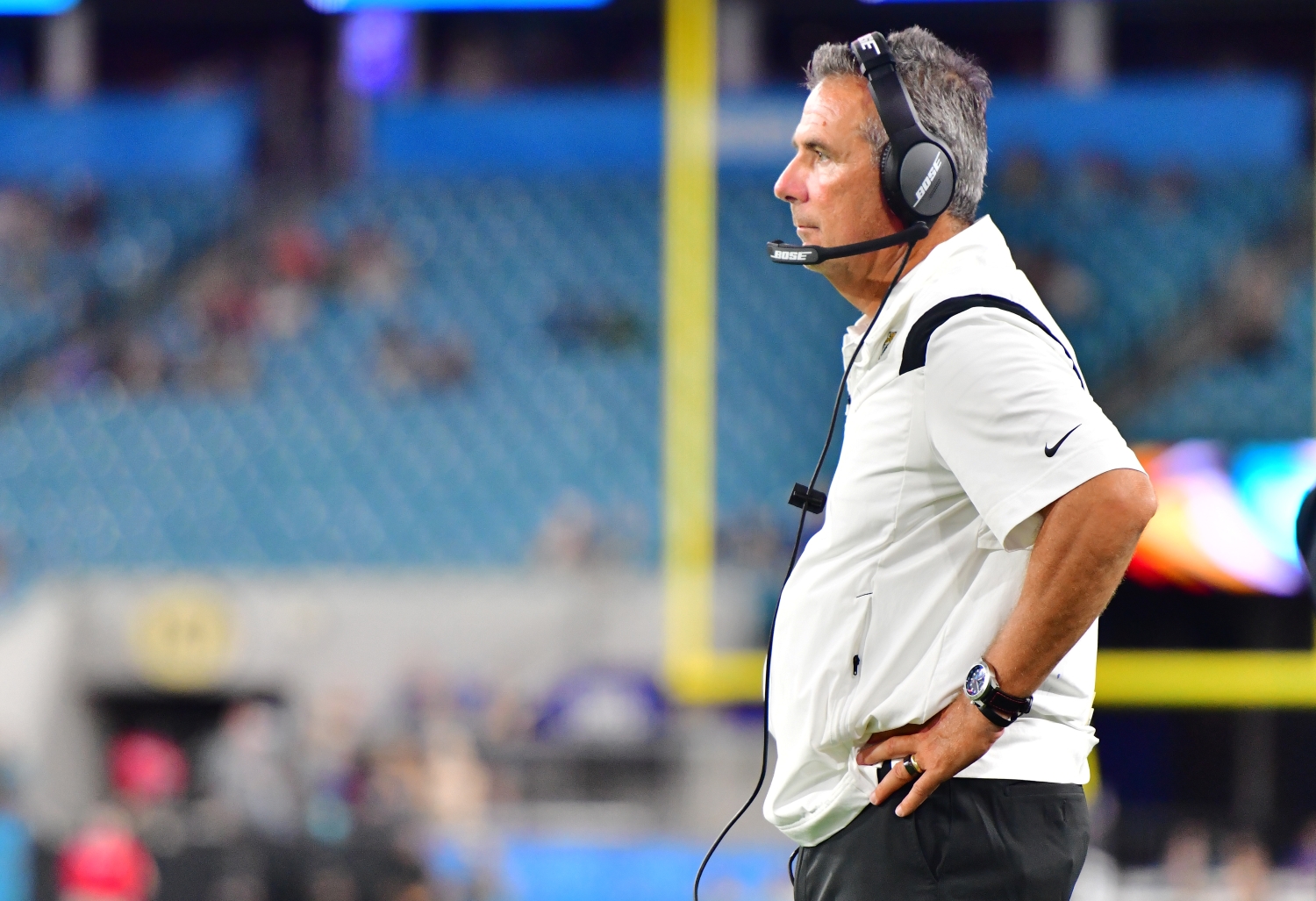 Considering the Jaguars finished 31st in points and yards allowed in 2020, it doesn't make a whole lot of sense to even consider trading away a young, high-upside corner. After all, it's not like they have an abundance of riches at the position.
However, parting ways with Henderson before the 2021 season begins seems like a realistic possibility for a Jaguars organization in full rebuilding mode.
Although Meyer has started his tenure off by making a few questionable moves — including the controversial hiring of Chris Doyle and the bizarre decision to sign Tim Tebow as a tight end — he has taken serious measures to try to solve a problem that he can't afford to let linger.
In his latest Football Morning in America column, Peter King described the Henderson story as "worrisome." And the longtime NFL writer gave more context about the Jaguars' attempt to figure things out with another top pick who looks in danger of not working out.
"The ninth pick in the 2020 draft, Henderson's a promising cornerback struggling with off-field issues, to the point that coach Urban Meyer and assistant head coach Charlie Strong went to Henderson's home for a personal meeting," King wrote. "I don't know that I've heard of that, coaches going to a player's home either pre-camp or during camp. That'll be on my radar."
Given his decades of experience covering the league, King's comment should raise some eyebrows. Meyer clearly felt the situation required a face-to-face meeting, so it will be interesting to see if the conversation changes anything moving forward. Perhaps speaking with a young player in a comfortable setting will pay off for the first-year head coach. Or maybe Meyer simply wanted to get a better read on Henderson's mindset.
Obviously, the Jaguars would be in a better position to win with a healthy, motivated, and focused version of their 2020 first-round pick. But if the conversation convinced Meyer that Henderson needs a change of scenery, he should have a few teams on his radar as potential trade partners.
Which NFL teams could explore a trade for Henderson?
Most teams give top-10 picks at least two or three years to prove themselves. However, the Jaguars may have no choice but to part ways with another big-name prospect well before his rookie deal expires.
So, which teams should be considered ideal landing spots for CJ Henderson?
First, the New Orleans Saints stand out as an obvious fit. The reigning NFC South champions have a legitimate star in Marshon Lattimore, but they don't have much depth at the position. Why not pair one of the league's best young corners with a physically gifted running mate who also entered the league as an early first-round pick?
The Dallas Cowboys could surely use a player of Henderson's talent level on the back end of their defense. Jerry Jones loves making splashy moves, and acquiring one of the top prospects from the 2020 draft seems like a surefire way to get Dallas fans even more excited about the upcoming season.
If the Jaguars aren't afraid to trade Henderson within the AFC, the New England Patriots could put themselves in the mix. Stephon Gilmore and J.C. Jackson form one of the league's top cornerback duos, but that tandem could get broken up soon. Gilmore wants a raise ahead of the 2021 season, and Jackson will play out the year on his restricted free agent tender. With both players facing uncertain futures in Foxborough, wouldn't it be a classic Bill Belichick move to start planning ahead and acquire a replacement for one of his established stars?
Urban Meyer shouldn't worry about having a shortage of options if he does want to trade CJ Henderson. For the sake of Jaguars fans, hopefully the head coach said something during that in-home meeting that will save Jacksonville from resorting to such a drastic measure.
Like Sportscasting on Facebook. Follow us on Twitter @sportscasting19.