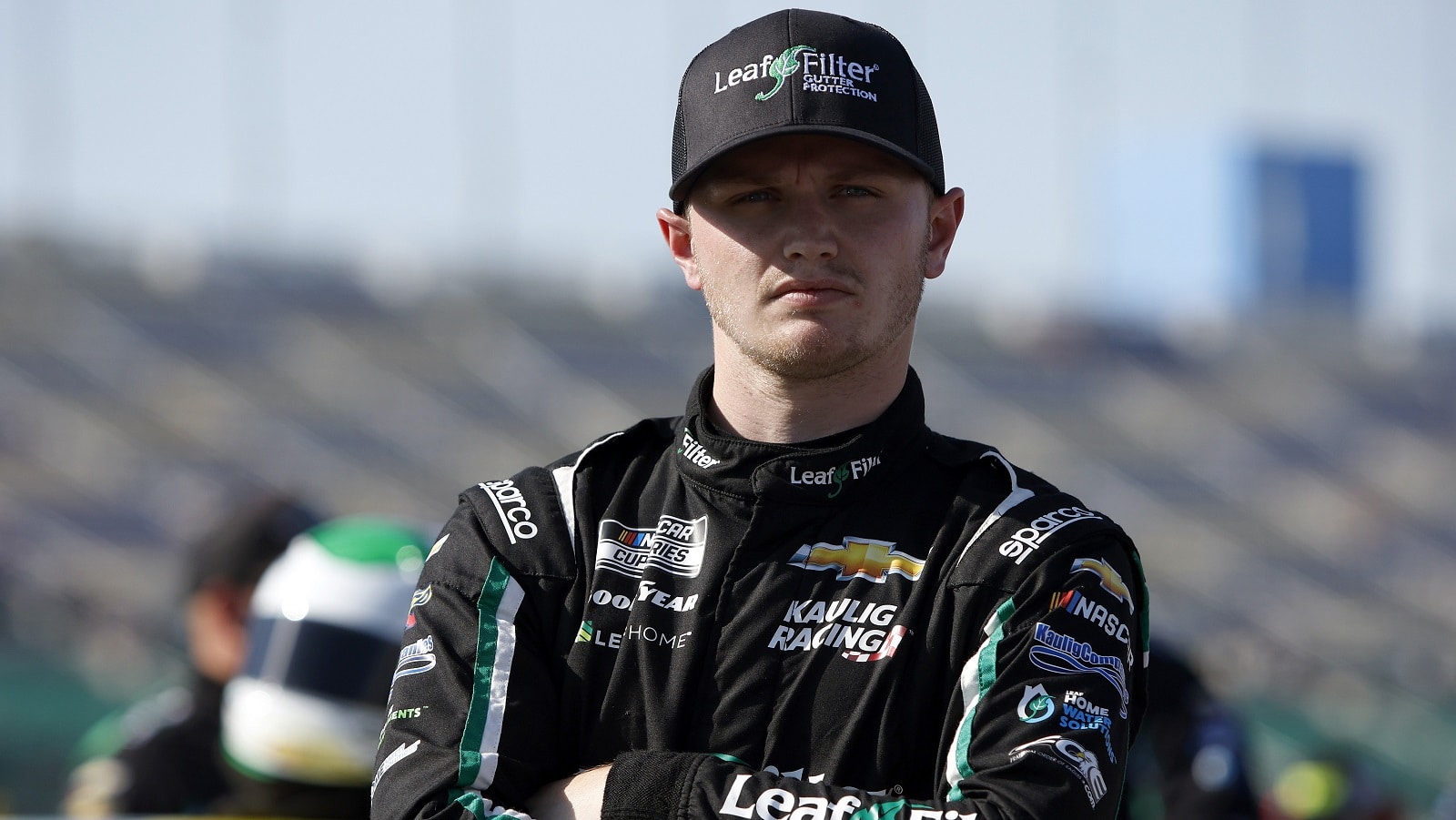 What Does Kaulig Racing Have Up Its Sleeve With Its Justin Haley Decision?
Justin Haley's first appearance of the season in an Xfinity Series car could bolster the playoff hopes of some teammates.
Fans and the motorsports media have already dwelled on Ryan Blaney and Martin Truex Jr. potentially dueling at Daytona for the last NASCAR Cup Series playoff berth. For good measure, there is speculation whether Bubba Wallace, Michael McDowell, or another driver could win their way in.
Usually forgotten is that all those guys have teammates, and those teammates will be called upon to do whatever than can to help secure the playoff spot for their guy. That's a reminder Justin Haley's entry into the Xfinity Series race on Friday is more than a guy taking the team's extra car for a spin.
Justin Haley intended to run several Xfinity Series races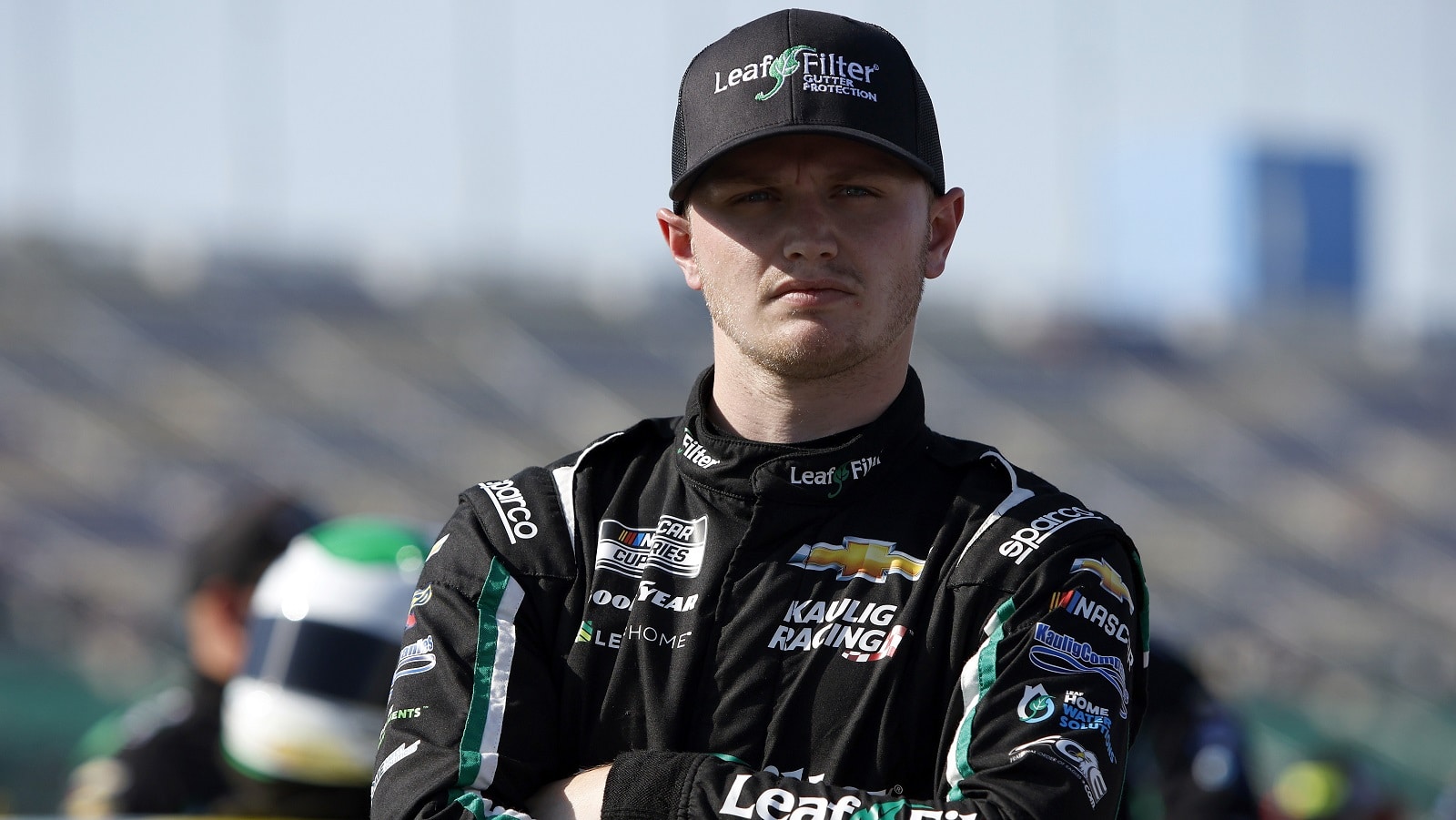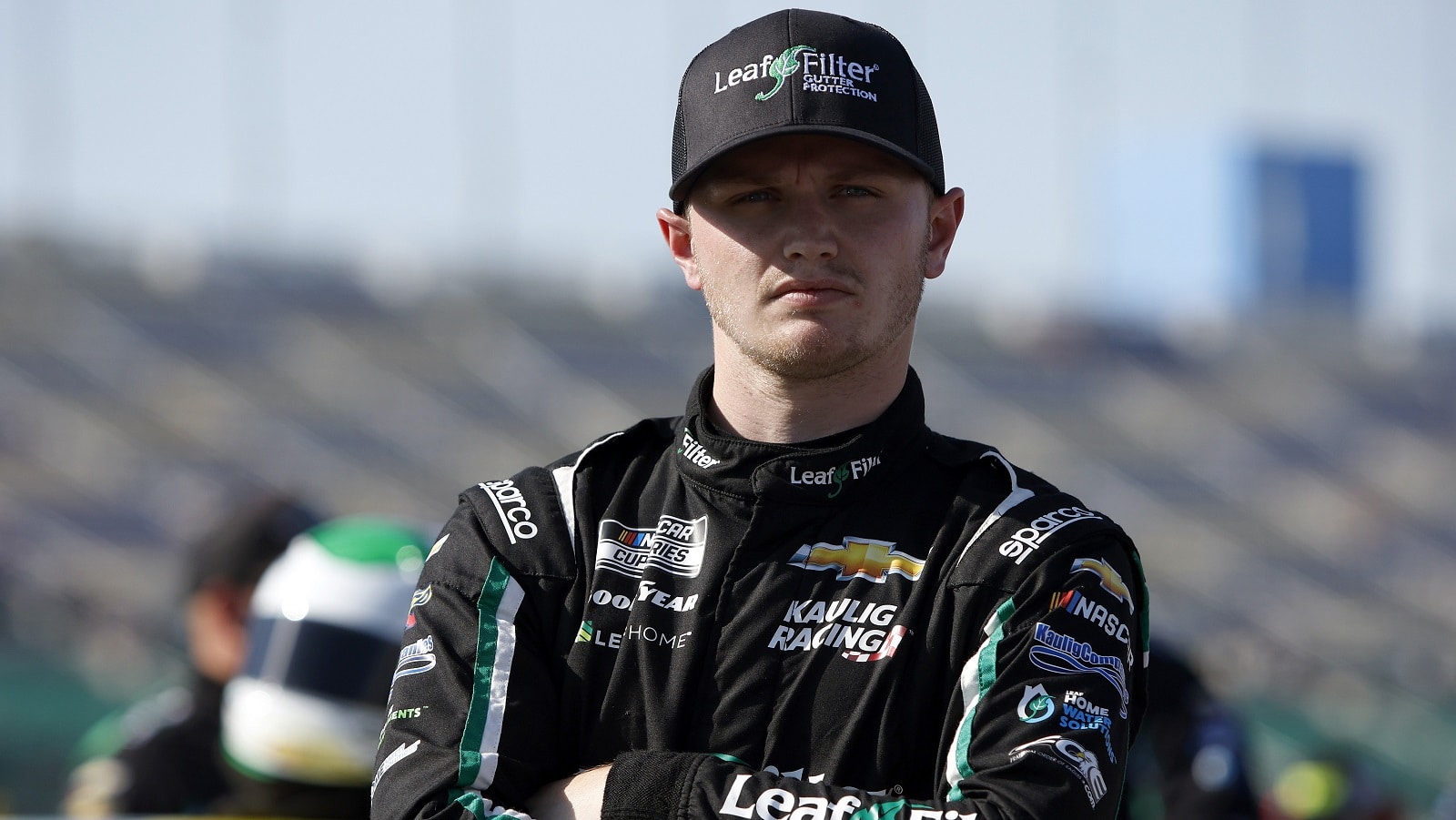 Justin Haley recently revealed to Fox Sports reporter Bob Pockrass that his agreement last May with Kaulig Racing to set the stage for driving in the 2022 NASCAR Cup Series included allowing him to compete in Xfinity Series races on the superspeedways as well.
Little by little, the plan fell by the wayside this year, and he missed races at Daytona and Talladega. However, Haley will be in the lineup on Friday at Daytona. Kaulig Racing made the announcement earlier in the month and then revealed on Tuesday that DaaBIN Store has signed on to sponsor the No. 14 Chevy for the Wawa 250.
In addition to teaming with Kaulig at Daytona, DaaBIN Store will expand its sponsorship to defending series champion Daniel Hemric and the No. 11 Chevrolet at Texas Motor Speedway on Sept. 24.
And that reminds us that NASCAR can be a team sport.
He knows his way around superspeedways
Justin Haley, who ran a nearly full schedule for Spire Motorsports a year ago, has posted mixed results in the NASCAR Cup Series in 2022. Though he has scored just two top-10 finishes, he is ahead of Michael McDowell (10 top-10s) and Ricky Stenhouse Jr. (five) in points.
Other than back-to-back mechanical issues at Kansas and Charlotte in mid-season, Haley has been running at the finish in every race and on the lead lap in 18 of 23. That's the resume of a man who manages to stay out of trouble even while running in the congestion of the back half of the field.
In four races on superspeedways (we're counting Atlanta as one these days), Haley has finished 23rd, 11th, 12th, and seventh. That qualifies him as a live longshot in Saturday's Cup Series race and a dual threat in the Xfinity race the night before.
Two of Justin Haley's teammates could use a hand
Kaulig Racing fields three full-time cars in the Xfinity Series, where its success in recent seasons inspired this year's addition of two Cup Series cars. AJ Allmendinger is 61 points ahead of Ty Gibbs atop the standings and locked into the 12-car playoff field.
However, Kaulig's Daniel Hemric and Landon Cassill stand 10th and 11th, respectively. Cassill is 50 points above the cut line, but both cars have struggled to find speed at times. It would be a blow to the organization if either Xfinity Series veteran, both in their first season with Kaulig, failed to make the playoff field.
That's where Justin Haley might come in on Friday. Haley, third and then sixth in the second-tier series' season standings the past two years, scored all four of his Xfinity victories at Daytona or Talladega.
While the paycheck that goes with winning would be nice from his standpoint, Haley's greatest value to the team conceivably would be in being in the right place at the right time to give Hemric and/or Cassill a push on a late restart, potentially resulting in a high finish and valuable points as the regular season winds down.
All stats courtesy of Racing Reference.
Like Sportscasting on Facebook. Follow us on Twitter @sportscasting19 and subscribe to our YouTube channel.
Got a question or observation about racing? Sportscasting's John Moriello does a mailbag column each Friday. Write to him at [email protected].