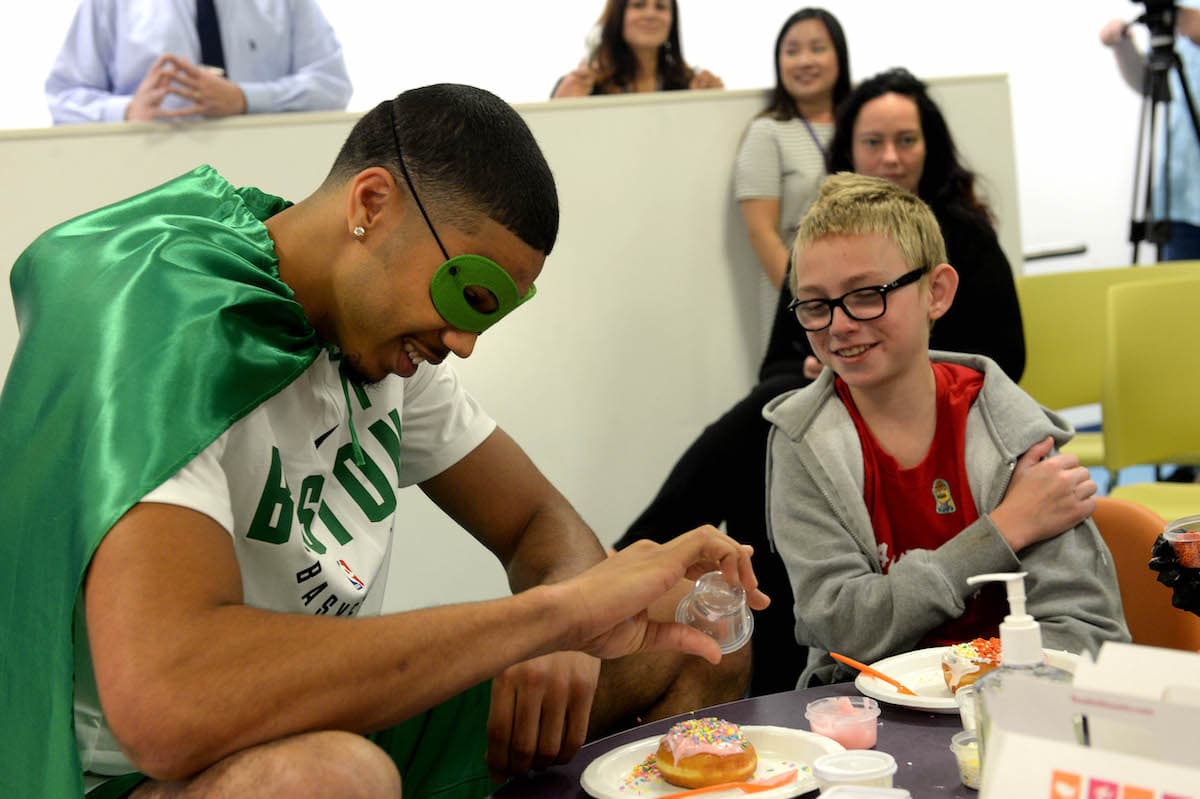 What Is the Jayson Tatum Foundation?
Boston Celtics forward Jayson Tatum has always loved his hometown, St. Louis, which inspired him to create his foundation.
Boston Celtics forward Jayson Tatum began playing basketball at four years old in the YMCA league of St. Louis. His skills and natural talent were evident even as he played for his elementary school team and the local AAU team. Tatum attended Chaminade College Preparatory School, where his star continued to shine. Later, he represented Duke University's Blue Devils.
Tatum has always loved his hometown, St. Louis, which has insipired his volunteer work with various local organizations. This inspired the 24-year-old to start his own nonprofit.
What the Jayson Tatum Foundation does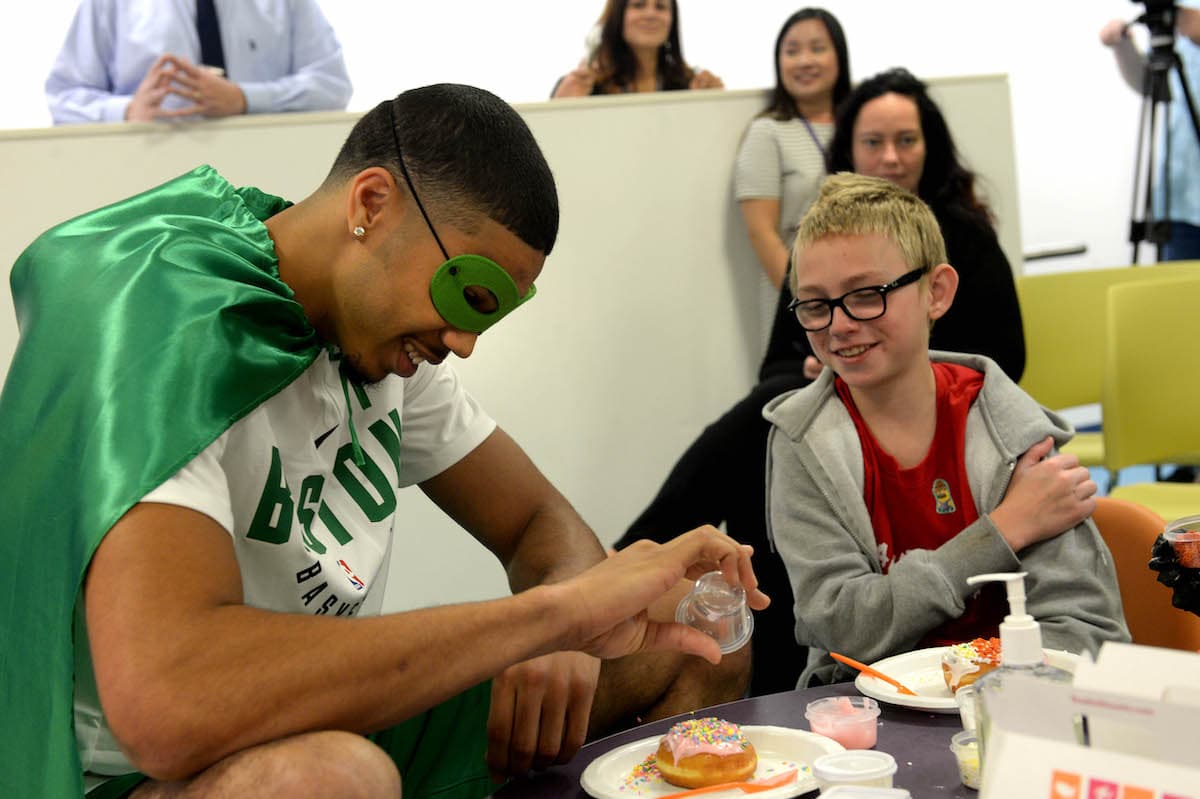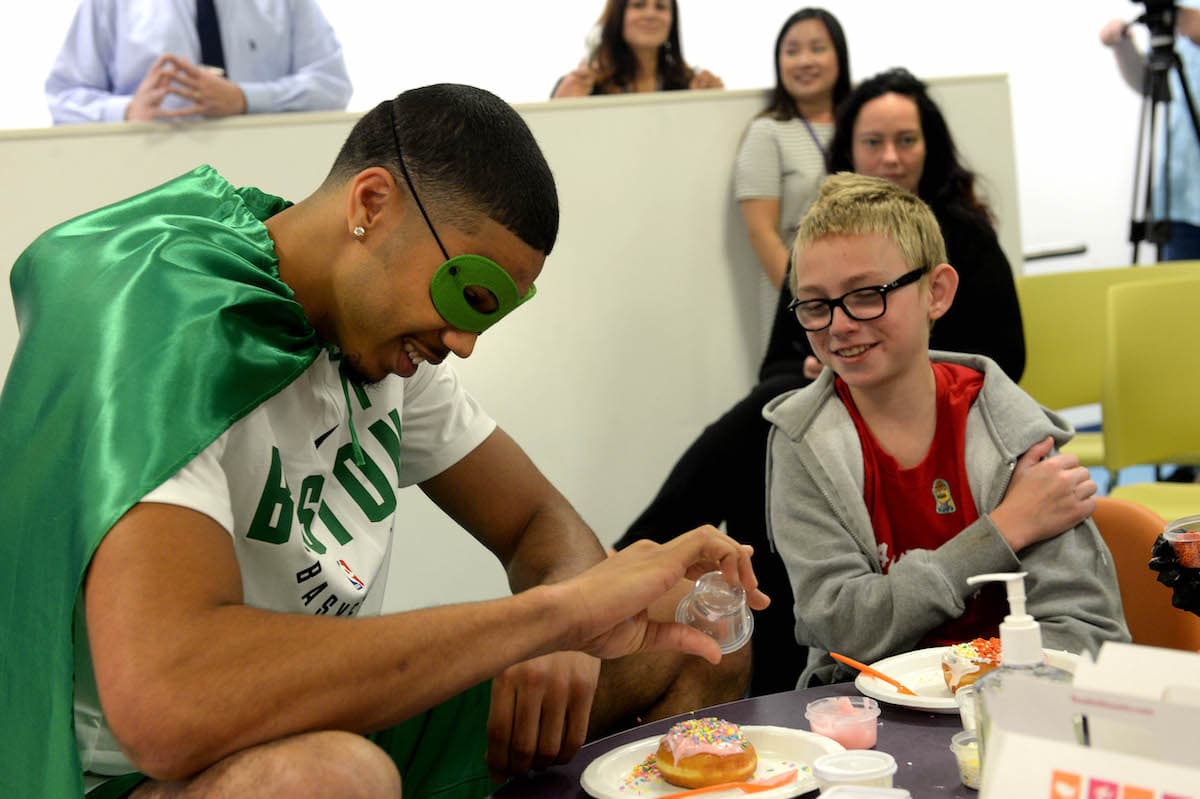 Tatum created the Jayson Tatum Foundation to inspire and positively impact children and teens through education, athletics, and mentorship, as its website reports. Since 2017, the Jayson Tatum Foundation has offered several programs to St. Louis children and teens with the goal of empowering them.
Annual basketball and leadership camp
The 100 children and teens hear from role models who are making a positive impact in the St. Louis community. The goal of this basketball camp and leadership program is to identify and encourage participants to become involved in activities that make positive changes within their families, schools, neighborhoods, and communities.
Additionally, through their interactions with guest speakers including Jayson Tatum, the children and teens learn how understanding their purpose in life can positively unlock their potential and transform their communities.
Community involvement
Other than the annual Basketball and Leadership Camp, the Jayson Tatum Foundation also provides assistance and donations to agencies and organizations within the St. Louis community, according the nonprofit's fact sheet. Donations and assistance occur during crucial times like the holidays and school season.
Since 2017, donation initiatives include new backpack and school supplies collections and the Daddy and Deuce Toy and Coat Drives. The Jayson Tatum Foundation also gathers gloves, scarves, toys, hats, and books for St. Louis teens and children.
Mentorship programs
Additionally, the Jayson Tatum Foundation has a mentorship program for the children and teens of the St. Louis community. It aims to improve the outcomes of the children, teens, and their families regardless of their socioeconomic background. However, a special focus is given to those facing hardship. Within this program, educational counseling and assistance is offered to children and teens.