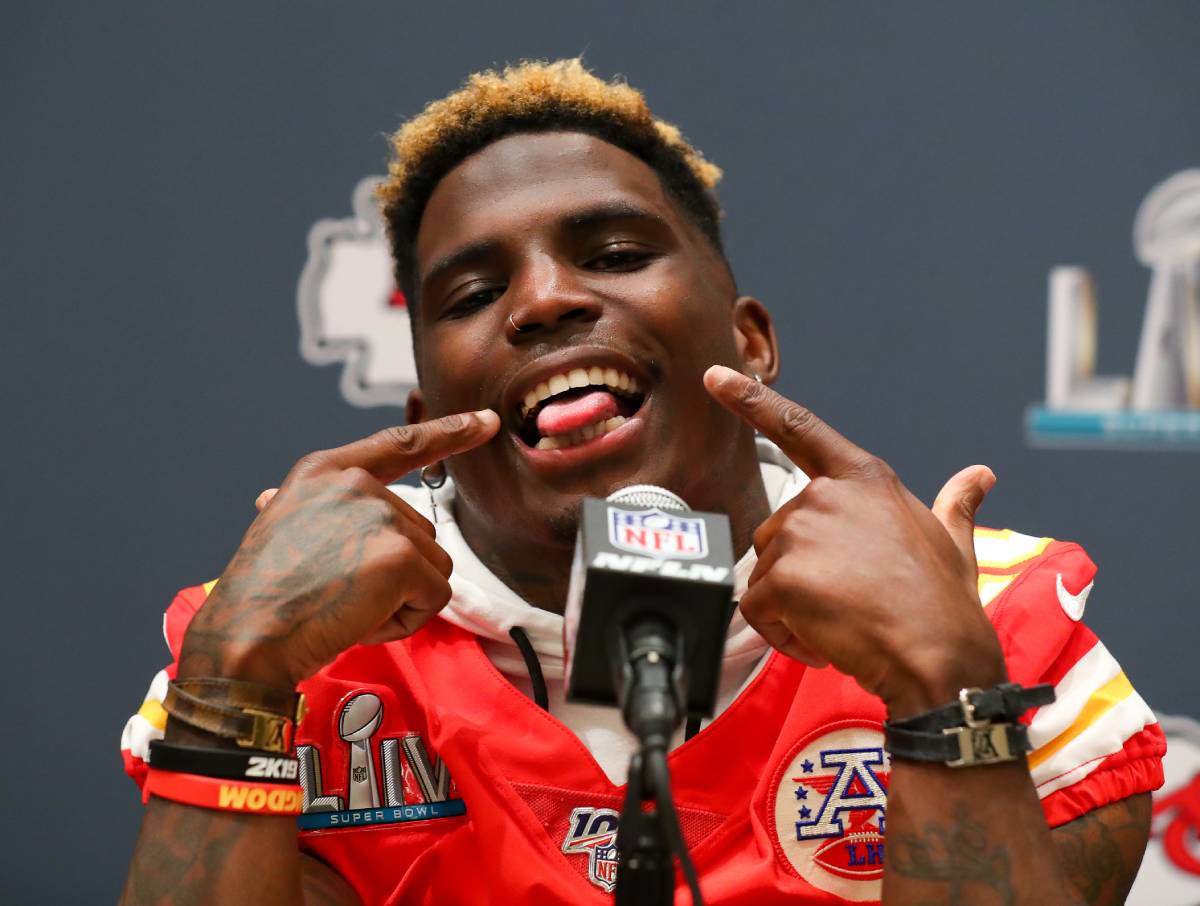 Where Did Tyreek Hill's 'Cheetah' Nickname Come From?
Kansas City Chiefs receiver Tyreek Hill's nickname is 'Cheetah.' But where did the nickname come from? Let's take a look at the backstory.
Kansas City Chiefs receiver Tyreek Hill has one of the simplest yet catchiest nicknames in the NFL.
We're not talking about nicknames like "Ty" or "'Reek" that are just the All-Pro weapon's name shortened. Hill's nickname, and his Twitter handle, is "Cheetah."
Hill is among the NFL's fastest players and a major reason why the Kansas City Chiefs are the reigning Super Bowl champions. But where exactly did the "Cheetah" nickname originate?
Tyreek Hill is one of the NFL's top receivers
A fifth-round pick from West Alabama, an FCS program, Tyreek Hill has dominated since he entered the league in 2016.
Through his first four seasons, Hill caught 281 passes for 4,115 yards and 32 touchdowns. He posted consecutive 1,000-yard seasons in 2017 and 2018 — and, if he didn't miss four games with a shoulder injury, he easily would have made that three straight years.
Hill totaled 860 receiving yards in 12 games. The speedy receiver has also run for four touchdowns on seven yards per carry.
Hill had five return touchdowns in his first three seasons, four of which came on punts.
Hill has been at his best in the postseason, too. He's caught 37 passes for 441 yards and two touchdowns in seven career playoff games.
Where did Hill's 'Cheetah' nickname come from?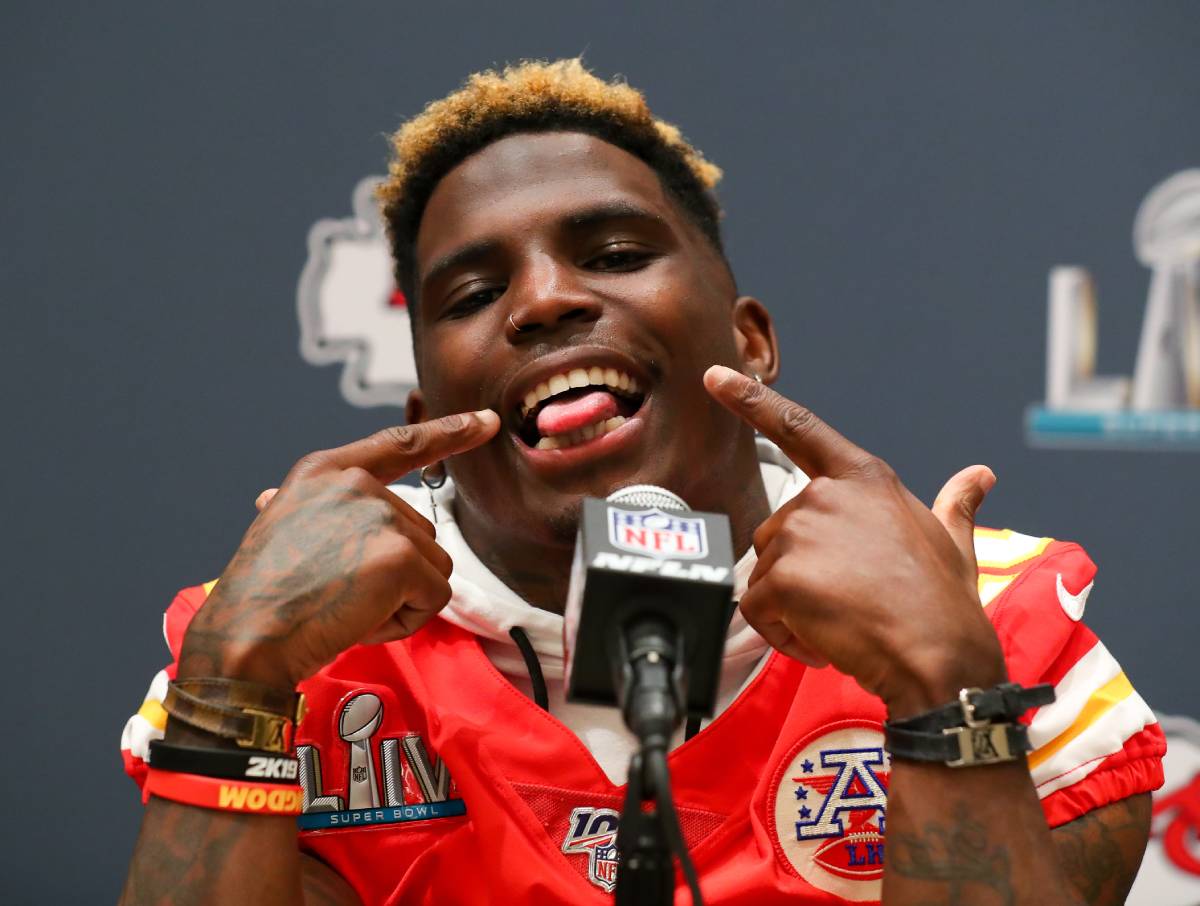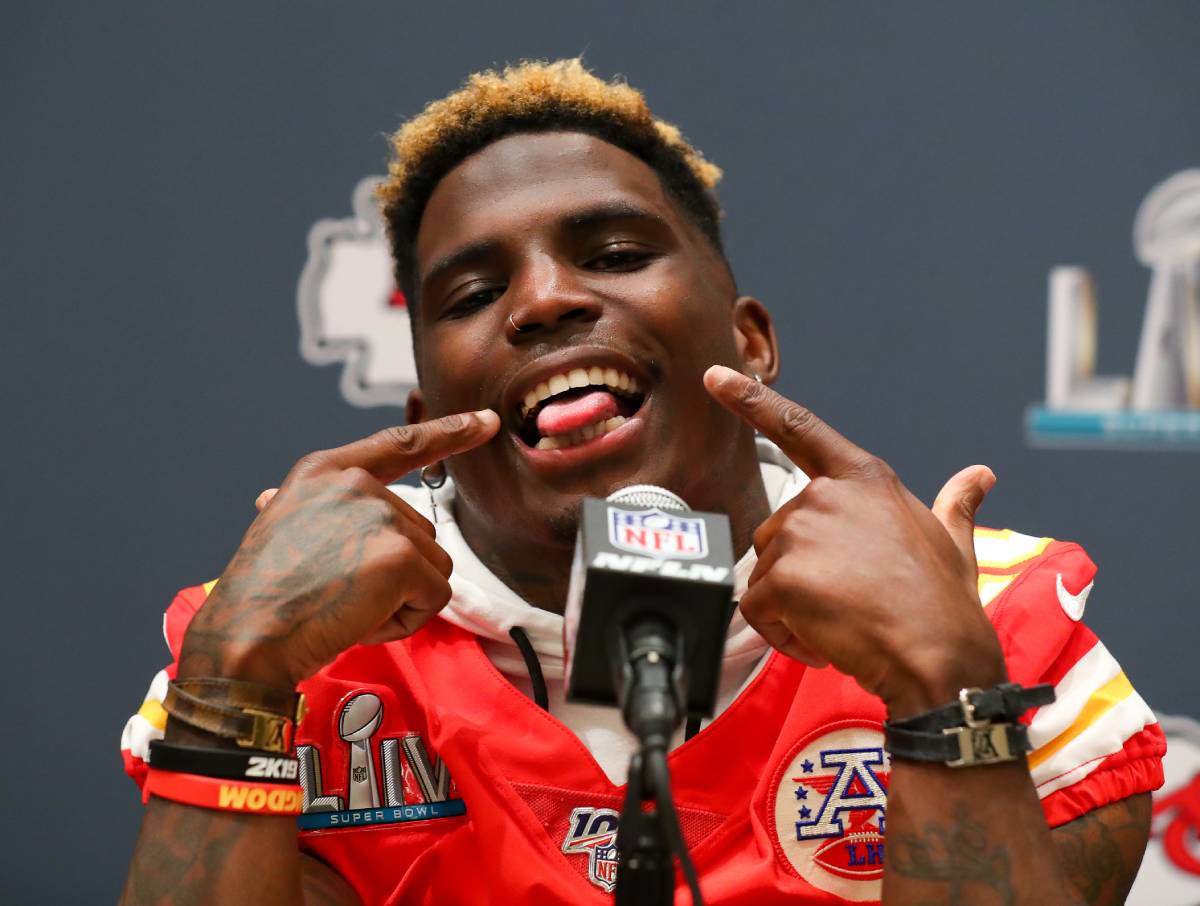 Tyreek Hill is fast. Cheetahs are known for their speed, too.
Naturally, it makes sense that Hill would be nicknamed after cheetahs. But where exactly did the nickname come from, and who gave it to him?
Hill has always called himself "Cheetah" and referred to his speed as, fittingly, "Cheetah speed." It wasn't until 2018, though, that the nickname really took off.
Hill frequently spoke about "Cheetah speed" in interviews. In September 2018, though, Hill learned then-49ers running back Matt Breida also went by "Cheetah."
According to the Kansas City Star, Hill dismissed Breida's use of the nickname a few days before the Chiefs welcomed the 49ers to Arrowhead Stadium.
"Man, I've only gotta say one thing: Who got the social media name and all of that? There's only one cheetah in the league, just know that. You can't be a cheetah and run a 4.48, or whatever you run."
Breida ran a 4.38 40-yard time at his pro day in 2017.
The 49ers limited Hill to two catches for 51 yards in a 38-27 Chiefs win on Sept. 23, 2018. Breida led the 49ers with 90 yards on 10 carries; he also caught three passes for 27 yards.
How good will Tyreek Hill be in 2020?
Assuming the 2020 NFL season occurs as planned, Tyreek Hill and the Kansas City Chiefs should be considered Super Bowl favorites.
Patrick Mahomes is arguably the NFL's best quarterback, even if the NFL Top 100 listed him third among signal-callers. Kansas City returns many of last year's playmakers on both sides of the ball.
If Hill plays in all 16 games, he should get to 1,000 yards for the third time in four years without any problems. A second straight Super Bowl title may be more of a priority for all parties, though.
There won't be any Cheetah vs. Cheetah matchup in the Super Bowl, though. San Francisco traded Breida to the Miami Dolphins earlier this offseason.
Like Sportscasting on Facebook. Follow us on Twitter @sportscasting19.