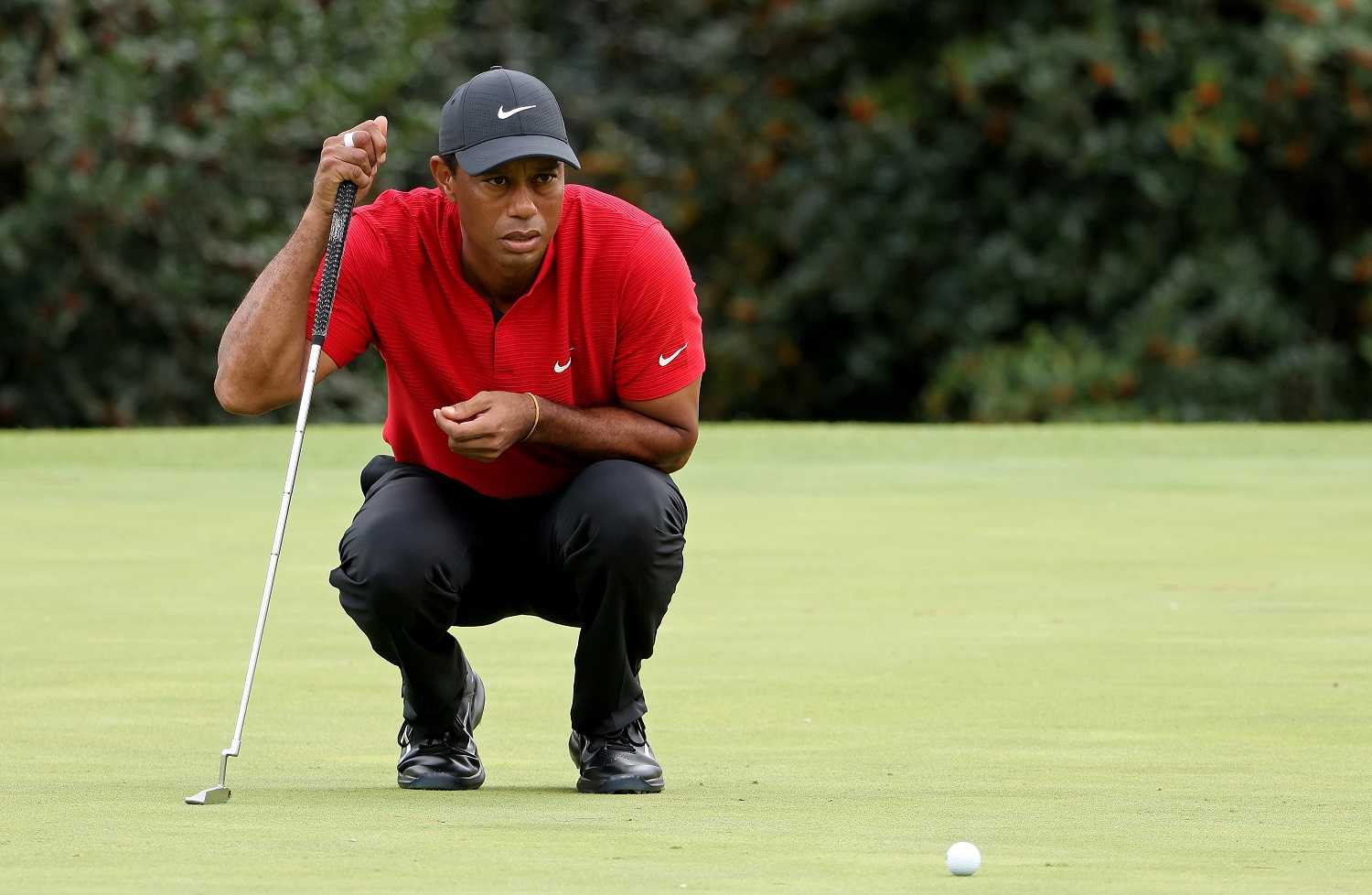 Why Tiger Woods Always Has a 1932 Quarter in His Pocket on the Golf Course
Tiger Woods has a number of specific superstitions on the golf course, one of which is always carrying a 1932 quarter in his pocket.
Tiger Woods is easily one of the top two greatest golfers to ever live. There will always be the debate of who is better, Tiger or Jack Nicklaus, who have 33 major championships between them, including 11 combined wins at The Masters. But that's not what we're doing here today.
No, today we're going to look at the man who made the 82-time PGA Tour winner one of the greatest golfers of all time, his late father Earl Woods, and how Tiger honors him each and every time he tees it up.
Tiger Woods was introduced to the game of golf by his father, Earl Woods, who also gave him his nickname
Eldrick Tont Woods was born on December 30, 1975, but was given the Tiger nickname at a very young age by his father, Earl Woods, who gave his son the moniker to honor a friend from his days in Vietnam. Earl, who had a single-digit handicap, put a golf club in Tiger's hand before he even turned a year old and the duo became regulars at the Navy course in Los Alamitos, California, at which Earl had member privileges due to his military service.
Earl would also hit golf balls in the garage and young Tiger was right there to watch and learn as he tried to emulate his father's swing. Tiger was a natural and broke 50 over nine holes at the age of three. Earl knew he had something special and told anyone that would listen that his son would grow up to be the greatest golfer the world has ever seen.
Earl Woods saw his son win 10 major championships before his death in 2006
As Tiger Woods grew up, it became clear that Earl Woods' prediction about his son could seriously come true. Earl was right there as Tiger won junior championships and U.S. Amateur titles. And the sight of the two embracing after Tiger became the first person of color to win The Masters in 1997 is still one of the most iconic images in history.
Earl Woods was able to see his son win 48 PGA Tour titles, including 10 major championships, before he passed away in May 2006, a death that obviously hit Tiger Woods very hard. At the 2006 U.S. Open at Winged Foot, still reeling from Earl's death, Tiger missed the cut in a major for the first time in his professional career but came back the following month with an emotional win at The Open Championship at Royal Liverpool, a victory he dedicated to his father.
To this day, Tiger Woods makes sure he has a reminder of his father on him during every round of golf he plays.
Tiger Woods always carries a 1932 quarter when he plays as that's the year his father was born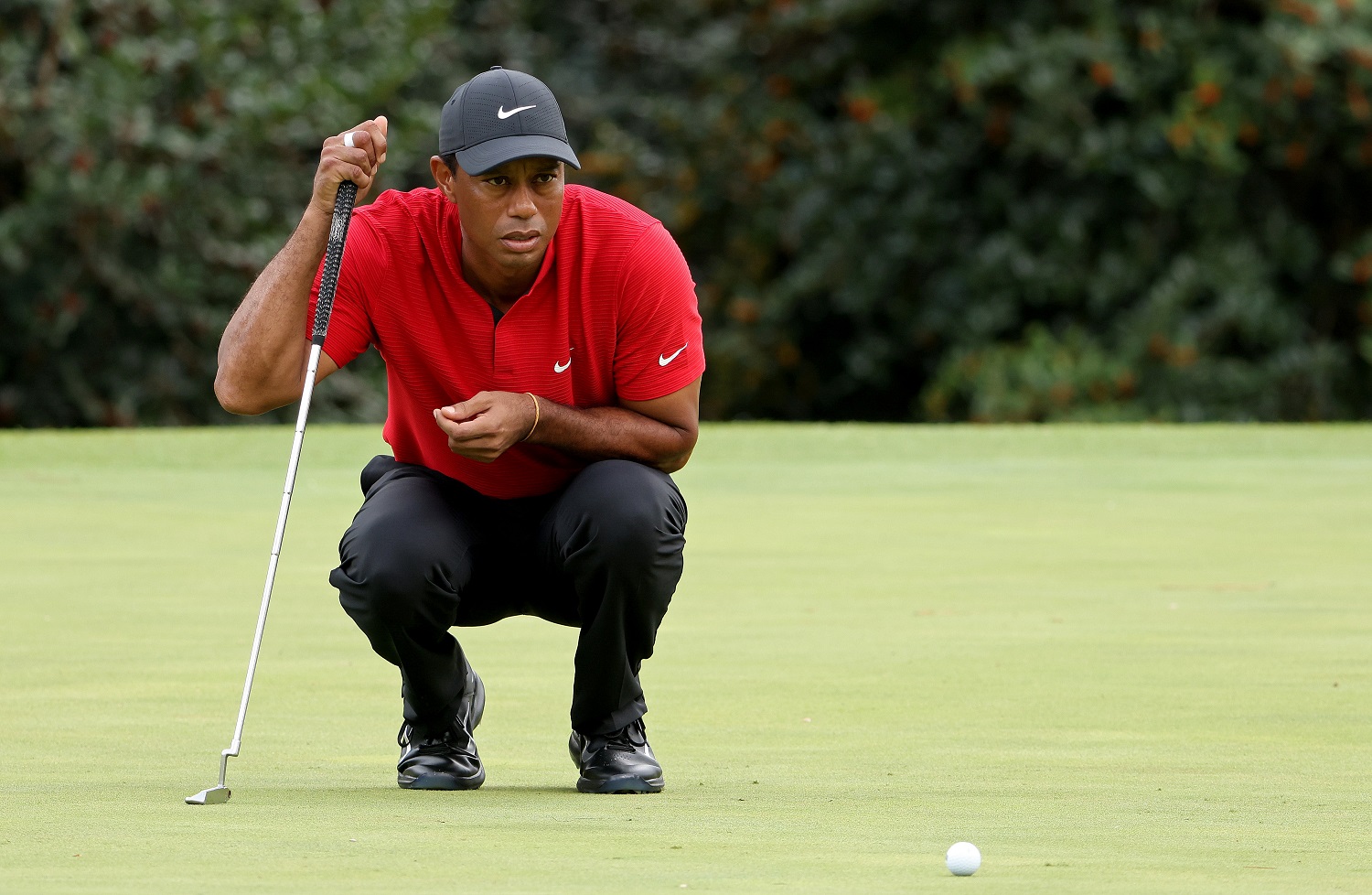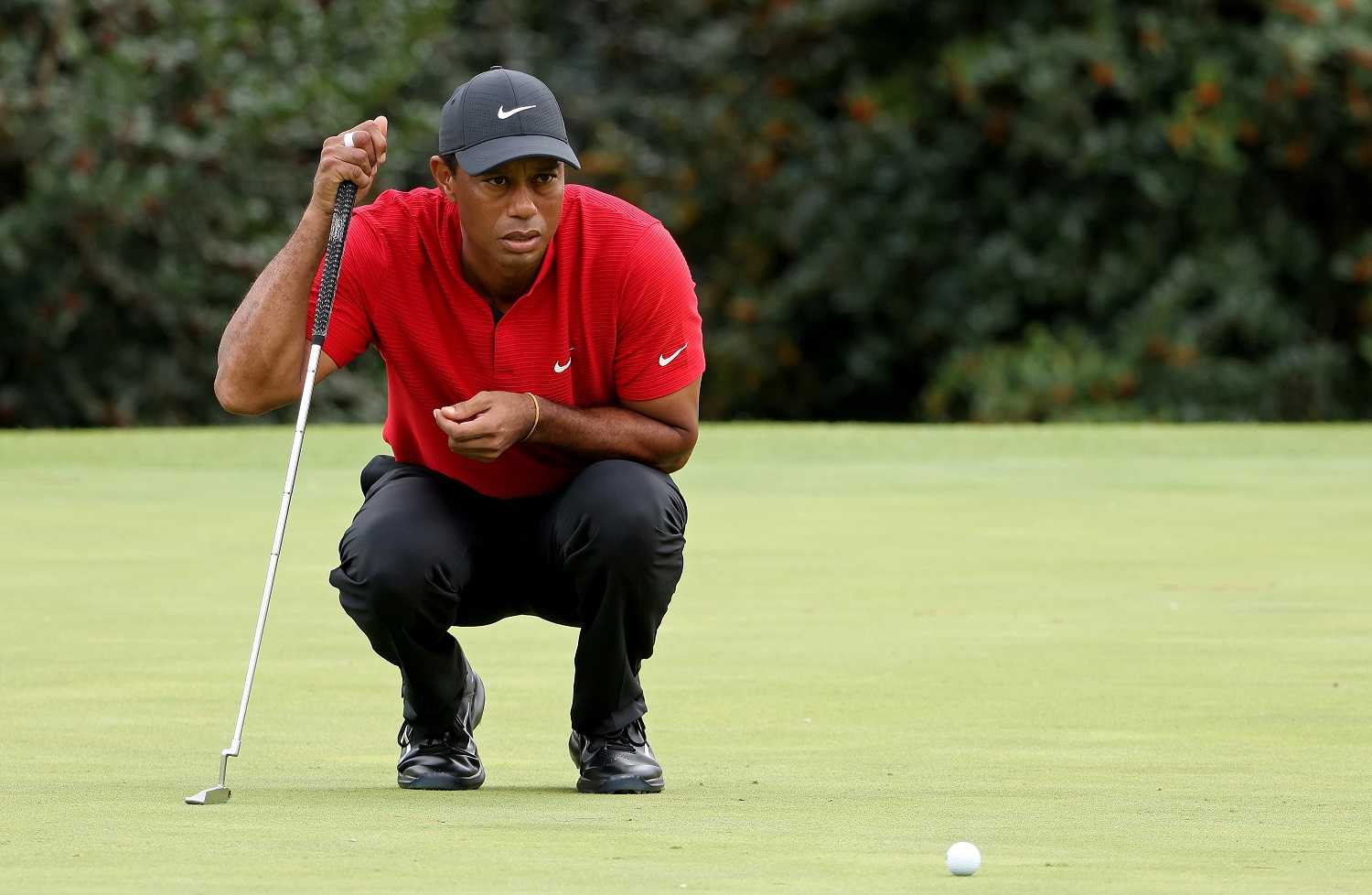 In a chat with GOLFTV alongside Fred Couples in 2019, Tiger Woods was discussing the superstitions he has on the golf course and let it be known that one thing he has to have with him when he plays is a 1932 quarter as that's the year Earl Woods was born (h/t Golf.com).
"I'm more of a creature of habit, because I always carry a 1932 quarter; it was the year my dad was born. He taught me how to putt, so my dad is always there with me when I play."

Tiger Woods
How touching is that?
In addition to carrying the 1932 quarter to honor Earl, Tiger has a number of other rules he has to follow on the course as well. He always carries three tees in his right front pocket. If he has a yardage book that day, it has to be in his back right pocket. But if he only has a pin sheet, that goes in the front left pocket, which also always includes his chapstick. As for the back left pocket, that's reserved for his glove.