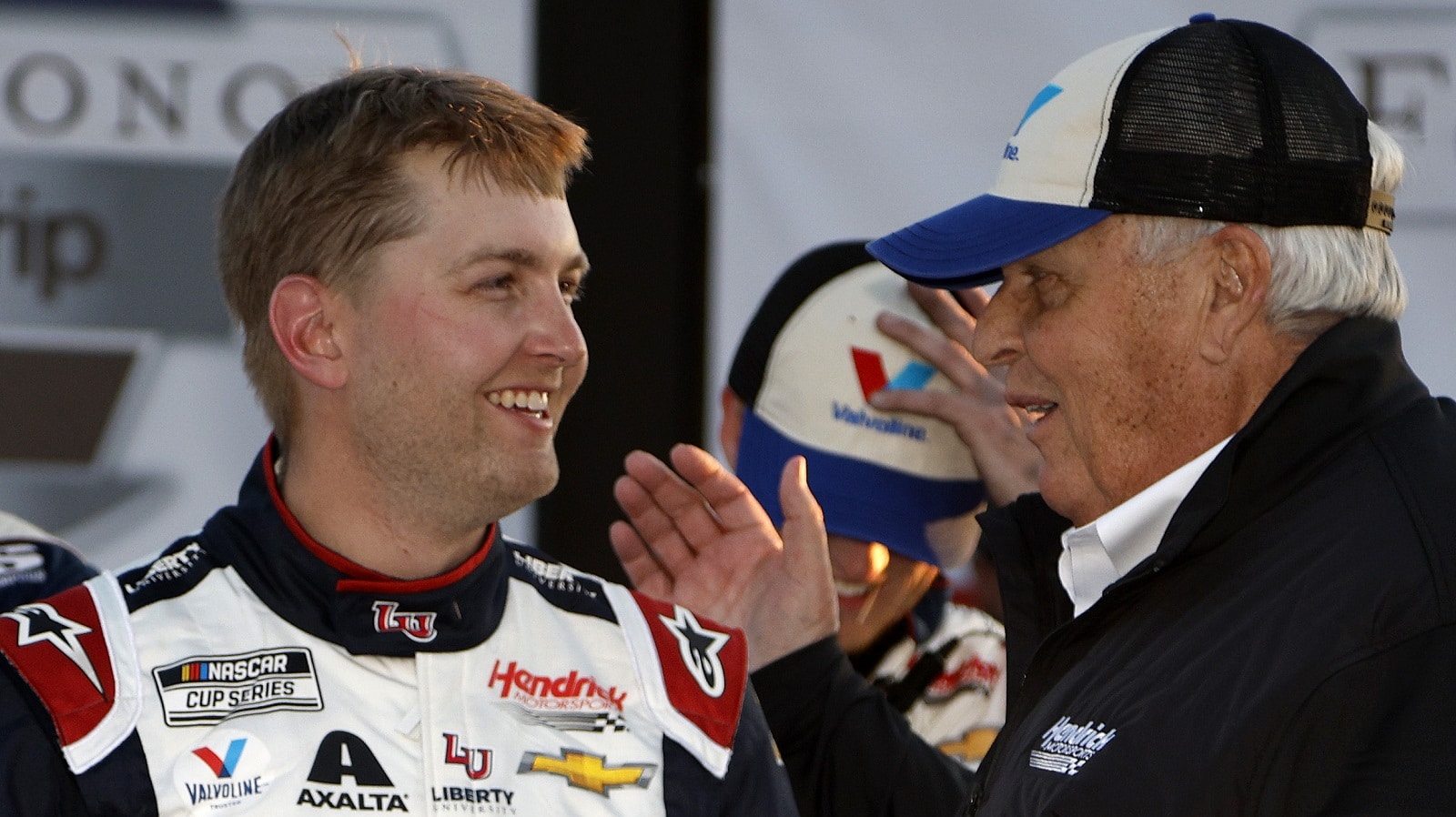 William Byron's Decision May Inch Hendrick Motorsports Closer to a Major Shift
William Byron has signed an extension to drive for Hendrick Motorsports in the NASCAR Cup Series through 2025.
We're 11 races into the NASCAR Cup Series season, and Hendrick Motorsports cars have won five of them following Chase Elliott's triumph at Dover. All four of the team's drivers have won at least once, and William Byron has triumphed twice.
While Elliott was celebrating his victory on Monday in a race suspended the previous day by rain, Byron had his own reason to be happy. He secured his short-term future in a move that could be a prelude to a change to the organization's big picture.
William Byron has signed a contract extension with Hendrick Motorsports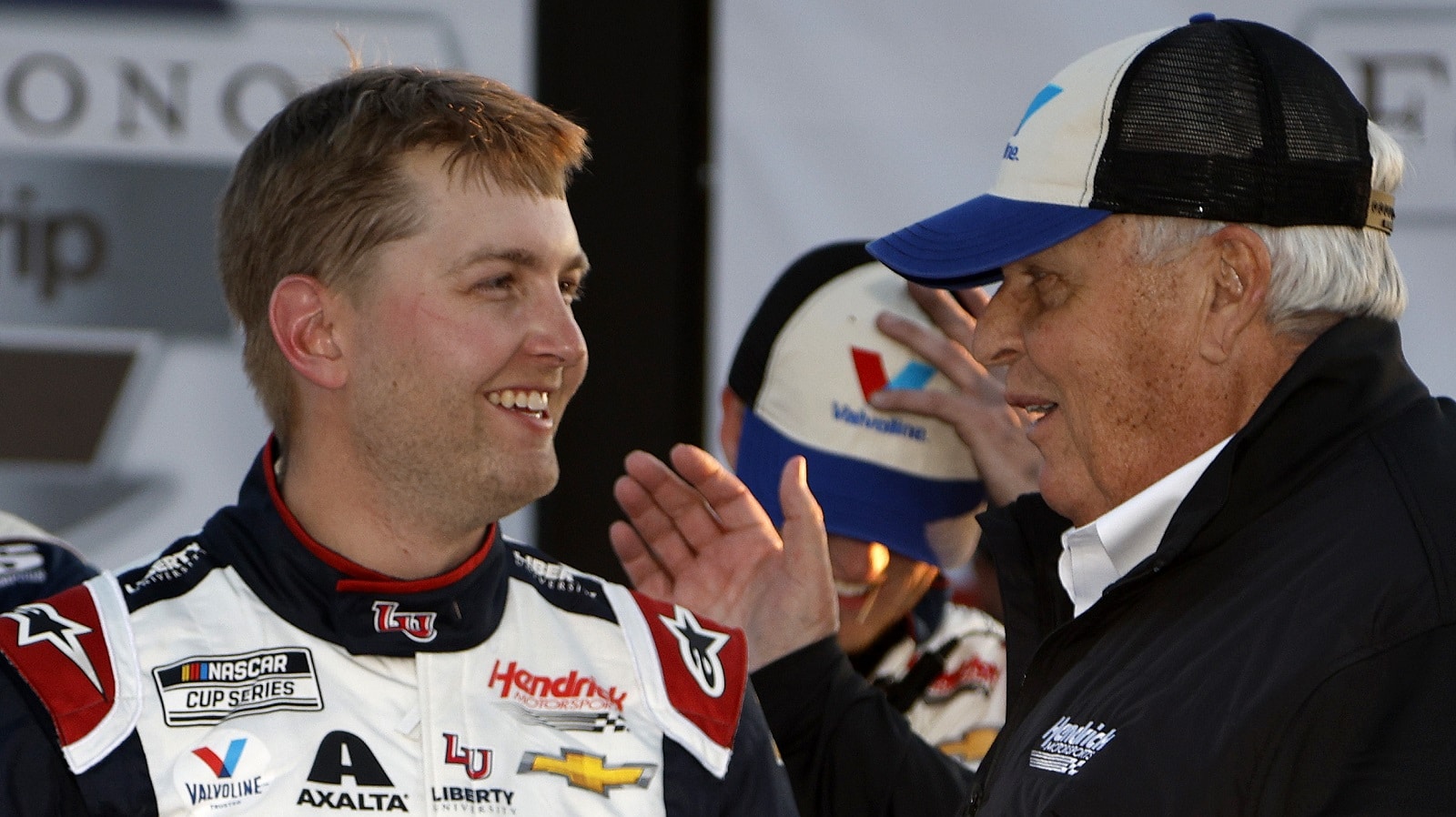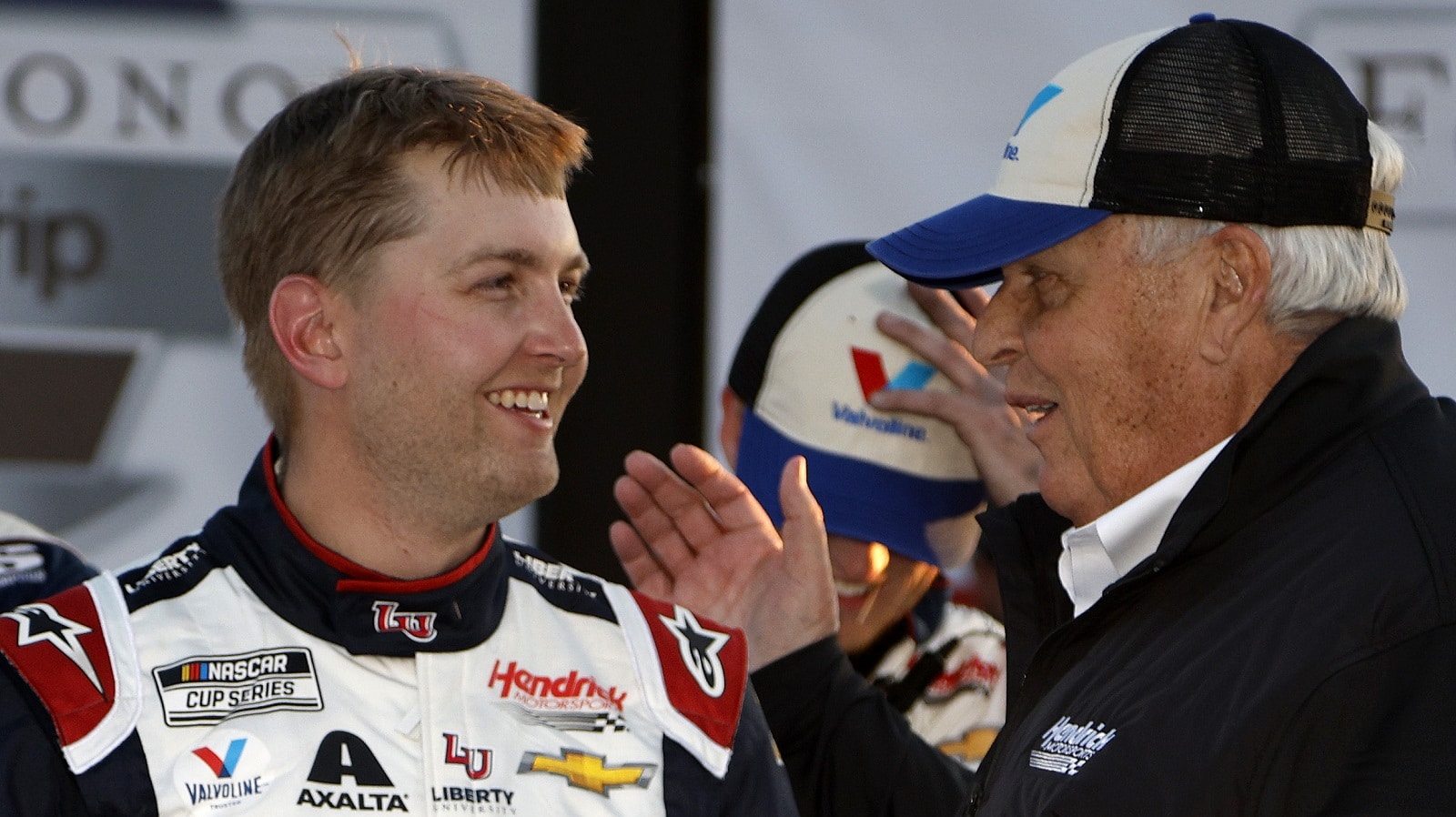 Barely five months past his 24th birthday, William Byron now has job security. The fifth-year Cup Series driver finalized a three-year contract extension on Monday, Hendrick Motorsports announced Thursday. The deal keeps him in the No. 24 Chevy through 2025.
Byron, who has won Rookie of the Year honors in all three NASCAR national series, arrived at HMS in 2018 fresh off an Xfinity Series season title. He has won four times in the Cup Series, including twice this year, fitting in nicely on a team that has won 22 of 47 points races since the start of last season.
"I'm so thankful to continue racing for Mr. Hendrick, Jeff (Gordon, HMS vice chairman) and Hendrick Motorsports," Byron said in the team's announcement. "Since I joined the organization, they've supported my growth process every step of the way, including my path to the Cup Series. With the great people around me, I'm excited to continue pursuing race wins and playoff success. Together we've built a No. 24 team that I know will contend for championships."
Two down and two to go to lock up the future of HMS
Hendrick Motorsports drivers have won 285 Cup Series races and 14 season championships, including Chase Elliott in 2020 and Kyle Larson in 2021. Those two, William Byron, and Alex Bowman form a powerful quartet that has been adjusting to the Next Gen car just fine. All four are in the top eight in points and aspiring to reach the Championship 4, and they're presumably all in the long-term plans at HMS.
Elliott signed a five-year extension in February that locks him in through 2027. The deals for Larson and Bowman run through next season, which likely puts them in line for extensions by the time the 2023 Daytona 500 rolls around.
That sort of stability and continuity has become a hallmark of the Hendrick organization. Elliott's deal puts him on the path to a Jeff Gordon-like career, one spent with a single team. Byron's background is similar, having signed with HMS in August 2016.
Does this move Rick Hendrick closer to retirement?
Rick Hendrick built his NASCAR Cup Series team from scratch beginning in the mid-1980s as a complement to the auto dealership empire through which he made his fortune. He's a frequent presence at the track on race weekends and continues to call the shots at Hendrick Motorsports.
However, Hendrick in 72. While there's no set retirement age in the business and he clearly enjoys what he's doing, Hendrick has already started signaling that his full-time role is winding down. Jeff Gordon left his broadcasting duties at Fox Sports at the end of last season to spend more time on day-to-day aspects of running HMS.
Locking in Elliott and Byron to longer deals this year has the look of the next step in the succession plan. If he completes contract extensions with Alex Bowman and Kyle Larson before the start of next season, Hendrick could conceivably hand off most or all of his remaining duties to Gordon to start the 2024 season.
Gordon would be operating with the security of having four drivers lined up for two or more years, allowing him to focus on other aspects of keeping HMS positioned as NASCAR's top Cup Series team.
Like Sportscasting on Facebook. Follow us on Twitter @sportscasting19 and subscribe to our YouTube channel.