Even Without Superstar Noah Gragson, JR Motorsports is Unlikely to Miss a Beat in 2023
Despite falling just short of its ultimate goal, a NASCAR Xfinity Series championship, JR Motorsports enjoyed quite a fun ride in 2022.
Highlights for the organization, owned by Dale Earnhardt Jr., Kelley Earnhardt, and Rick Hendrick, included placing three of its four full-time drivers in the Championship 4 and seeing those same three drivers — Noah Gragson, Justin Allgaier, and Josh Berry — combine for 14 of JRM's 15 wins in 33 races.
Meanwhile, JRM's other full-timer, 19-year-old Sam Mayer, made it all the way to the Round of 8 in the playoffs, finishing seventh in the standings in his first season of running a full Xfinity Series slate.
All that ultimately stood between JR Motorsports and the championship was Ty Gibbs, the young, often controversial Joe Gibbs Racing phenom who claimed the title by winning the season's final race over Gragson, who was a close runner-up at the checkered flag. Still, it was an amazing year for JRM and one the company will undoubtedly savor for a long time. 
Big changes are coming to JRM in 2023, however. The only question is how it will affect the organization's performance and whether JRM can maintain or surpass the excellence it achieved in 2022.
Three-fourths of JR Motorsports' driver lineup will remain intact next season
First, let's look at what's not changing at JR Motorsports next season. Three of the company's four full-time drivers will be back with their respective teams when the green flag waves in 2023.
However, Noah Gragson will be absent from the JRM lineup. The driver earned an Xfinity Series-high eight victories this past season and was responsible for more than half of JRM's wins as an organization.
Gragson, also JRM's highest points finisher, is moving to the NASCAR Cup Series, where he'll compete full-time for Petty GMS — the organization that announced plans to bring in seven-time Cup Series champion Jimmie Johnson as both a co-owner and part-time driver.
Gragson will have Johnson and Petty GMS full-time driver Erik Jones as a teammate. He appears to be in a good situation moving forward as he fulfills his Cup Series dreams.
But Gragson's promotion to the Cup Series leaves a big hole to fill at JR Motorsports. It could spell a dip in performance next season for the company, which Dale Earnhardt Jr. founded and now co-owns with his sister, Kelley, and his former team owner, Rick Hendrick.
Life will be different at JR Motorsports in the post-Noah Gragson era, but the sky isn't falling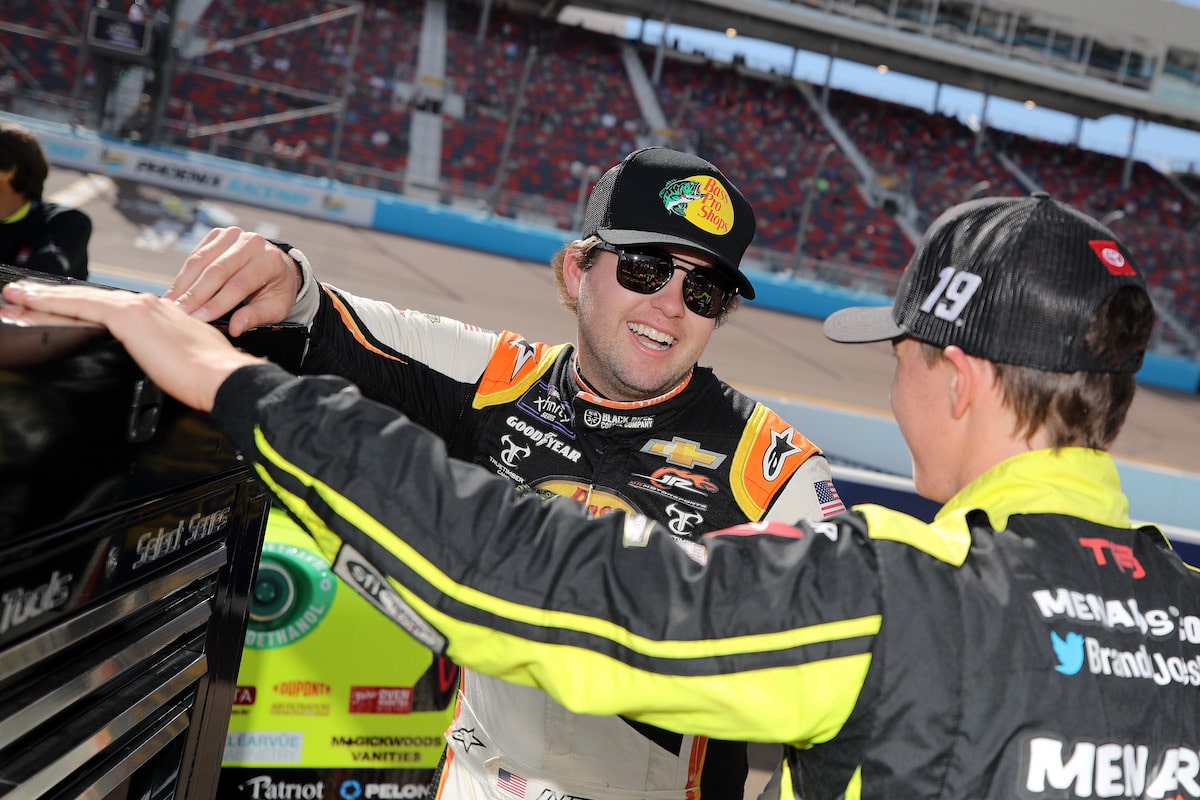 While the dynamic at JR Motorsports will undoubtedly be different in 2023 without Noah Gragson, who's as gregarious and popular as he is talented, it would be shortsighted to assume JRM will necessarily experience a setback on the competition side.
Over that stretch, Jones — who brings longtime sponsor Menards along with him to JR Motorsports — picked up five wins, including three in 2020 when he finished a career-best sixth in the standings.
While this isn't on par with the staggering numbers that Gragson recorded in his eight-win 2022 season, it's worth noting that Gragson's record over his three seasons at JRM leading up to 2022 consisted of five total wins and a best points finish of third.
That's better than Jones fared over his handful of years at JGR. Still, the numbers aren't so drastically different that anyone should fear the possibility of Jones being an inadequate replacement for Gragson in the No. 9 Chevrolet.
Jones, who was robbed of what would've been a Championship 4-clinching win last fall at Martinsville, has the talent and the experience to jump in Gragson's Chevrolet and not miss a beat. As a result, neither will JR Motorsports.