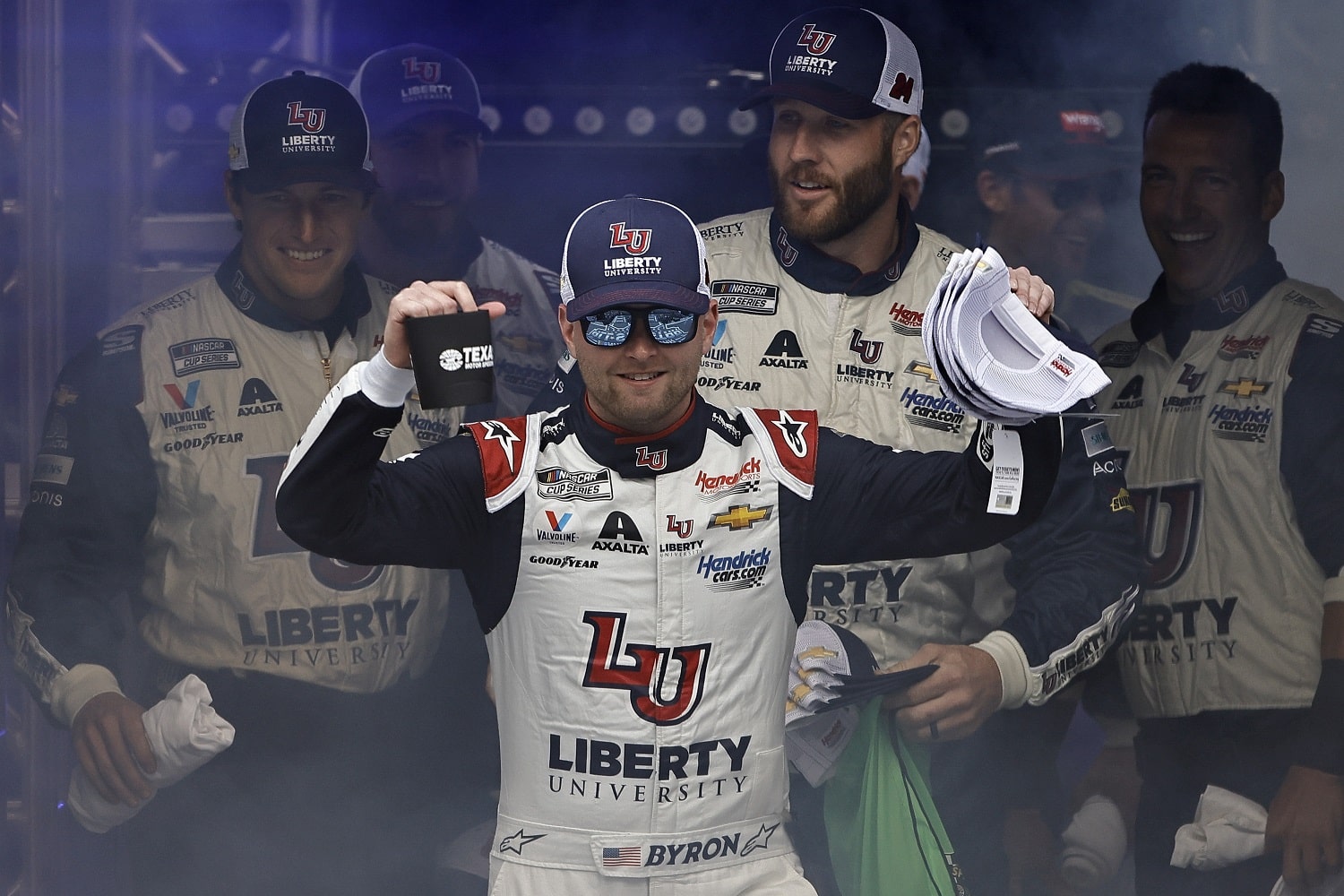 The 3 Best Active Drivers Besides Denny Hamlin Seeking Their First NASCAR Cup Series Championship
William Byron may viewed as a future NASCAR Cup Series champion, but he's mot there yet.
Every Denny Hamlin victory these days is accompanied by a reminder that the 18th-year NASCAR Cup Series driver is closing in on both a milestone and a dubious achievement. With two more victories, Hamlin will reach 50 for his career. That will tie him with Junior Johnson for an unwanted distinction: most wins without a series championship.
Hamlin has won twice this season and gets 20 more chances to add to his total beginning in two weeks in Nashville. Interestingly, he is 21st in points heading into the Cup Series' bye week. Thus, the irony would be obvious if he somehow pulled off a championship at Phoenix to conclude the season.
Short of that, the minority owner of 23XI Racing may have to settle for the same consolation Johnson earned, winning season titles in his role as an owner.
With that as the context, here's a look at the three best active Cup Series drivers aside from Hamlin still waiting for that first championship.
Alex Bowman and William Byron, Hendrick Motorsports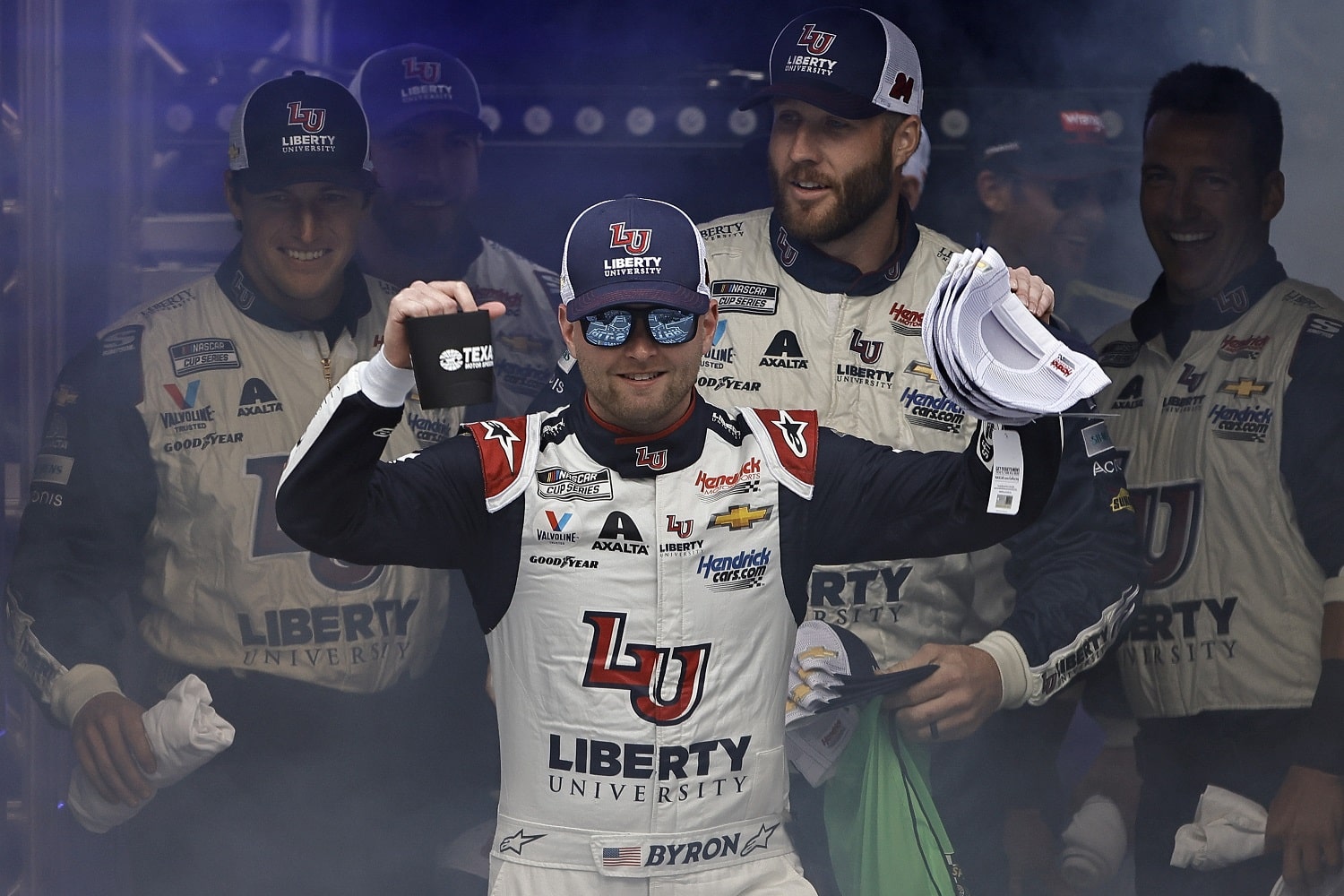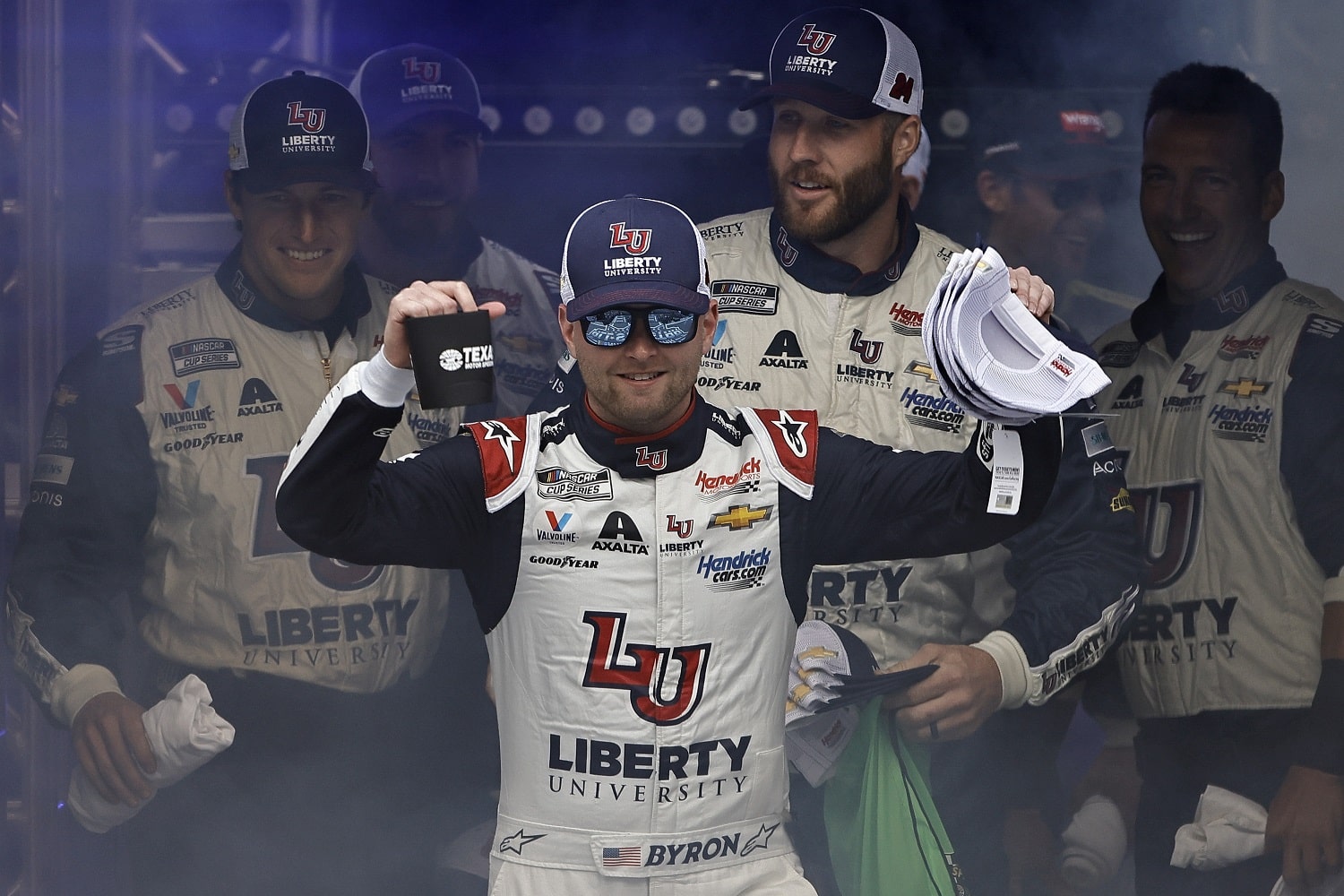 At this juncture, it's close to a toss-up as to whether we should be discussing Alex Bowman or Hendrick Motorsports teammate William Byron first in the context of best drivers without a NASCAR Cup Series championship.
Bowman, 29, continues to get the nod for now based upon seven career victories. Four of those wins came last season, but Bowman was still an early out in the playoffs and finished 14th in points. Sixth place in the 2020 season is his best finish in the standings, though he's playoff-bound again this fall.
Byron is coming on quickly, with two victories this year doubling his career total. Though still looking for his first appearance in the Championship 4, Byron is on his way to the playoffs for a fourth straight season.
At 24 years old, his championship potential is typically spoken of in the context of when rather than if.
Ryan Blaney, Team Penske
Ryan Blaney, who had a run-in with Denny Hamlin at Sonoma, has averaged 11 top-five finishes a year since 2019, and he's right on pace to match that this season despite being winless thus far.
Blaney, 28, came to Team Penske from Wood Brothers in 2018 and has logged six of his seven wins since. That includes three a year ago, with two of them closing out the regular season.
He's made it to the final eight in two of the last three seasons and is in the hunt for the regular-season title this time around.
All stats courtesy of Racing Reference.
Like Sportscasting on Facebook. Follow us on Twitter @sportscasting19.