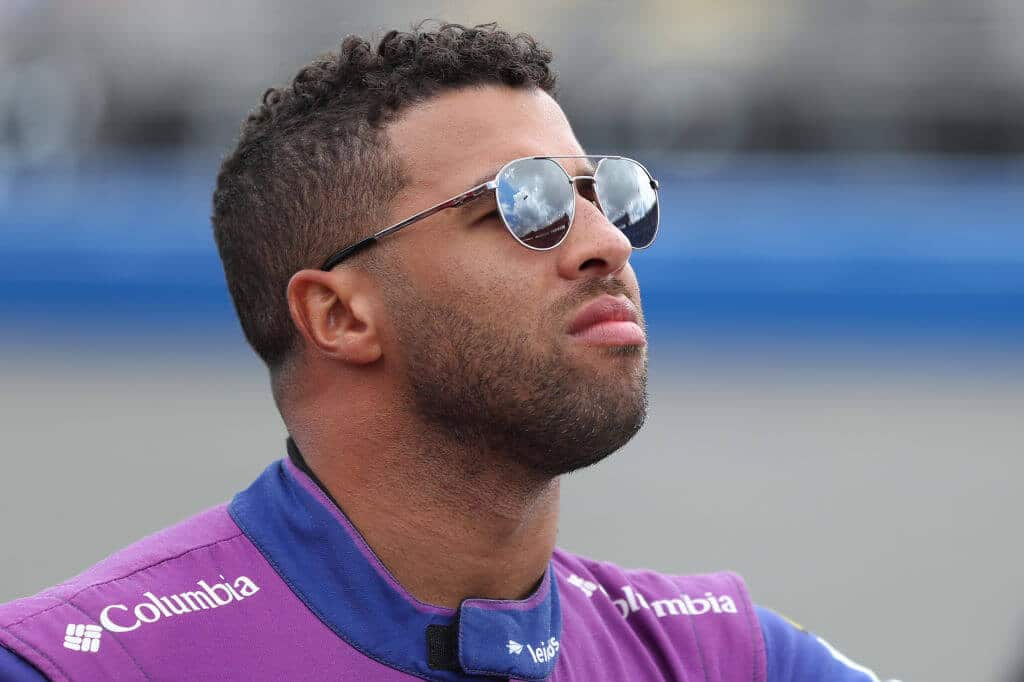 4 NASCAR Drivers Who Are Hot and 3 Who Are Not After the Pala Casino 400
While two NASCAR races isn't a massive sample size, taking the Daytona 500 and the Pala Casino 400 in combination does allow us to draw some early conclusions.
While it might be hard to draw any definite conclusions just two races into the 2023 NASCAR Cup Series season, the sample size of race results is now twice as large as it was after the Daytona 500 on February 19.
Now, with not one but two races — on very different tracks — in the books, it's possible to make some takeaways on who seems poised for a great year and who might be headed for trouble.
Up next are four drivers who are hot — and three drivers who are not — after Sunday's final Cup Series event on the current 2-mile Auto Club Speedway configuration in Southern California.
Hot: Kyle Busch
This is a rather obvious one. A week after coming painfully close to winning his first Daytona 500 in his 18th attempt to capture The Great American Race, Kyle Busch closed the deal in Sunday's Pala Casino 400 — a race in which he led three times for a total of 27 laps and took the checkered flag nearly three seconds ahead of runner-up Chase Elliott.
Busch — a Cup Series veteran in his first season with Richard Childress Racing — has come flying out of the gate with his new team, and this certainly bodes well for the two-time Cup Series champion and RCR in the weeks and months to come.
Hot: Ross Chastain
Ross Chastain surprised practically everyone last season by posting the first two victories of his NASCAR Cup Series career, running up front on a consistent basis, and making it all the way to the Championship 4 and finishing second in the standings to Joey Logano.
This season, Chastain actually faces fairly high expectations for the first time in his career — and he hasn't disappointed so far. With a ninth-place finish in the Daytona 500 and a third-place finish on Sunday at Fontana, where he led a race-high 91 of 200 laps, Chastain is one of just four drivers to come home in the top 10 in both races.
Perhaps most impressive, though, is that the Trackhouse Racing driver is now alone atop the points standings for the first time in his career.
Hot: Alex Bowman
After sitting out five races late last season with a concussion, Alex Bowman looks to be a man on a mission to prove something in 2023. 
Since it was announced during Daytona Speedweeks that he has entered into a multi-year contract extension with Hendrick Motorsports, Bowman has won the pole for the Daytona 500, finished fifth in the Daytona 500, and finished eighth at Auto Club Speedway — where his No. 48 Chevrolet spent 17 laps out front.
As a result of his strong start, Bowman is third in the standings and appears intent on making up for lost time behind the wheel.
Hot: Ricky Stenhouse Jr.
While Ricky Stenhouse Jr. wasn't able to replicate his race-winning heroics from the Daytona 500 a week later at Auto Club Speedway, the JTG Daugherty Racing driver finished a respectable 12th.
That's pretty impressive stuff when considering that Stenhouse finished inside the top 12 just five times over the course of the entire 36-race 2022 Cup Series season. 
Stenhouse's run on Sunday at Auto Club, though not as memorable as his Daytona performance, would seem to indicate that his race cars — and, possibly, his driving — are much improved over last year and that the Daytona 500 might not be the only race he's a contender to win.
Not: Kyle Larson
After being collected in a wreck with eight others on the final lap of the Daytona 500, Kyle Larson was hoping for a nice bounce-back Sunday at Auto Club Speedway, where he showed up as the defending race winner and a two-time former ACS winner in total.
But almost from the very outset of the race in Fontana, Larson's day went south when he made an unscheduled pit stop for engine woes that ultimately resulted in him finishing 29th — 15 laps down. 
As a result of two finishes outside the top 15, the Hendrick Motorsports driver and 2021 Cup Series champion is a disappointing 24th in the standings after two races.
Not: William Byron
The 2023 Cup Series season has started in nothing less than miserable fashion for William Byron, a two-time 2022 race winner who advanced all the way to the Round of 8 last season.
Two races into 2023, Byron and his No. 24 Hendrick Motorsports team are buried all the way down in 29th in the standings. 
The culprit? A 25th-place finish on Sunday at Auto Club Speedway that followed a DNF and 34th-place outcome in the Daytona 500.
Thankfully for Byron, the season is young enough that he has time to correct his early setbacks. But this definitely wasn't the start he had in mind.
Not: Bubba Wallace
One of the drivers widely expected to take the next big step in his career progression this season, Bubba Wallace has been on the proverbial struggle bus so far in 2023.
After suffering significant right-side damage from contact with the outside wall following a bump from Martin Truex Jr. fairly early in the Daytona 500, Wallace battled back toward the front only to get swept up in a final-lap accident in Turn 2 that left him with a 20th-place finish.
More bad luck followed Sunday at Auto Club Speedway when the 23XI Racing driver finished all the way down in 30th with a DNF and a blown engine. Wallace now finds himself a lowly 26th in points and needs to get his season pointed in the right direction.