Aaron Rodgers Has Already Forced the NFL to Make a Change Ahead of the 2021 Season
While the 2021 NFL season won't start for several more months, Aaron Rodgers has already managed to turn the league upside down. In the days surrounding the draft, the Green Bay Packers quarterback made his dissatisfaction with his current employer abundantly clear. At this point, it seems like there's a legitimate chance that he'll never play another snap in Wisconsin.
Although it's not clear what will happen in the long run, Rodgers has already forced at least one major change. The NFL, it seems, has noticed his dissatisfaction and isn't prepared to take any chances, at least from a commercial perspective.
Aaron Rodgers and the Green Bay Packers seem to be in the midst of a public divorce
Whether you like him or not, Rodgers is arguably one of the best quarterbacks in the NFL. That reality, at least in part, explains why his current falling out with the Packers is so shocking.
Although no one outside of Rodgers' camp and Green Bay's brass truly knows what's going on, the common narrative suggests that the quarterback is unhappy with the Packers and general manager Brian Gutekunst. We know, for example, that Rodgers didn't appreciate the team's decision to draft a quarterback in 2020; it's also possible that he's gotten sick of first-round picks being used on defensive players rather than offensive support.
No matter what broke the camel's back, though, things have gotten ugly. According to reports, Rodgers doesn't want to play for the Packers; some have suggested that he'll return, but only if Gutekunst is fired.
That understandably leaves his team trapped between a rock and a hard place. While the Packers don't want to seem like they capitulated to an angry player, it will be tough to trade a player who tanked his own market value. There's also a chance the quarterback could simply retire, leaving the Green Bay to sink or swim on the strength of Jordan Love's performance.
At this point, no one knows exactly what will happen. A happy ending, however, seems to be out of the question.
The NFL changed their schedule promotion in light of the drama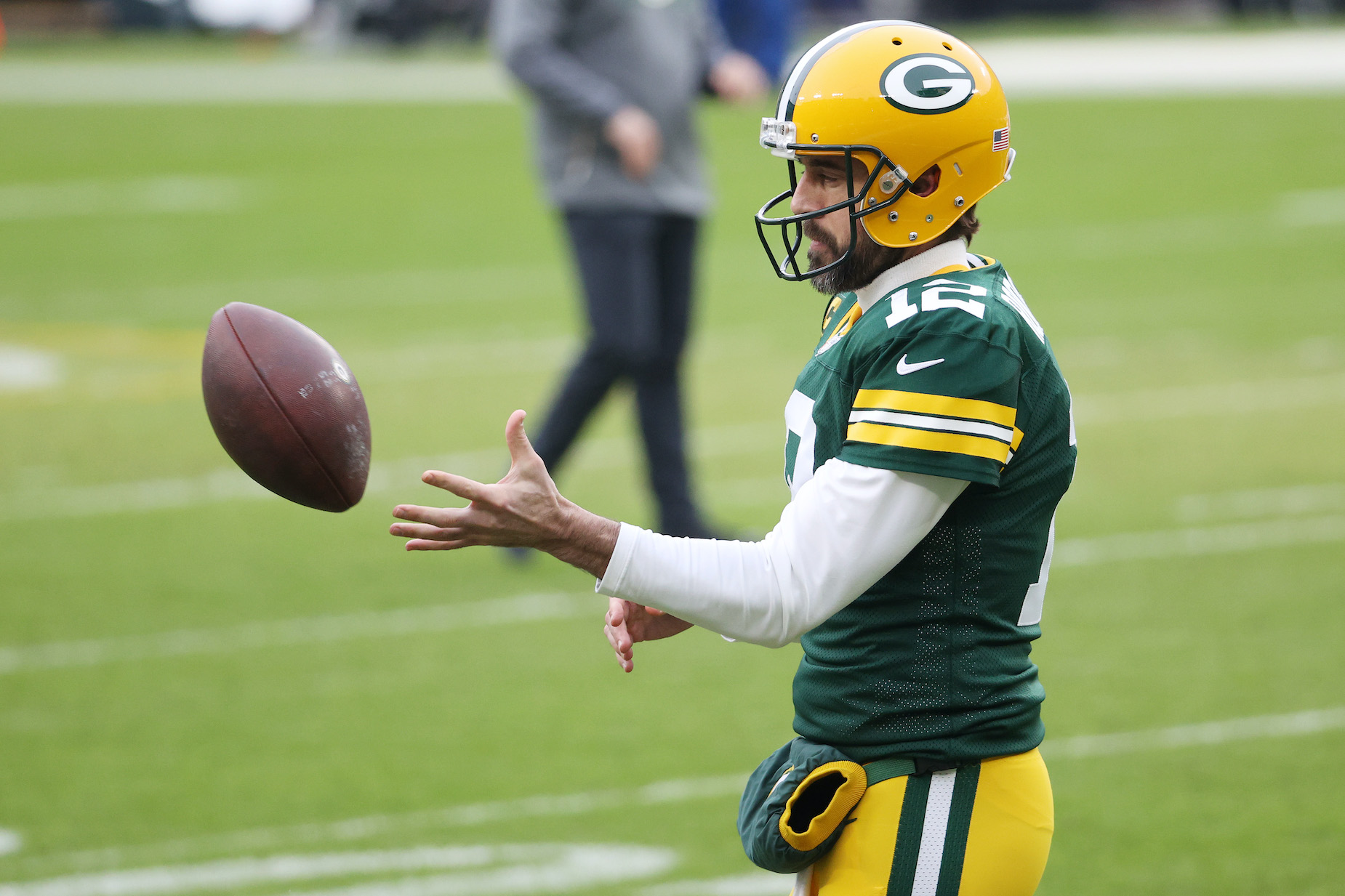 When the NFL officially added a 17th game to the 2021 schedule, a meeting between the Packers and the Kansas City Chiefs looked like the marquee game of that extra frame. League officials, however, have apparently realized that date might be a bit less appealing than they planned.
As noted by Mike Florio of ProFootballTalk, "the NFL ran a commercial for the May 12 schedule release. The 30-second spot hyped 'Rodgers vs. Mahomes' as one of the games to be played in the first-ever 17-game season." That commercial, however, has already become a thing of the past.
Instead, the NFL now mentions  "[Lamar] Jackson vs. Mahomes" as a highlight of the 2021 schedule. While we don't know when that game will occur, we do know that the Chiefs and Ravens will be squaring off for the fourth season in a row. As of now, the league apparently feels like it's a safer bet to promote that match-up than one involving Rodgers.
We could still get plenty of Aaron Rodgers vs. Patrick Mahomes action
While the NFL decided against promoting a potential meeting between Rodgers and Mahomes, football fans don't have to give up hope on seeing those two quarterbacks do battle. In fact, there's a chance the two men could become divisional rivals.
Thus far, most of the rumors about a potential Rodgers trade have seen the quarterback moving to Denver or Las Vegas. Either of those destinations, of course, would put him in the AFC West and set up two regular-season meetings with Mahomes every season. There'd also be the possibility of a bonus playoff game.
With that being said, though, it's unclear if the Packers will want to trade Rodgers. On one hand, the franchise could try to salvage something from this unpleasant situation; if the quarterback won't play for you again, you might as well get a few draft picks in return. On the other hand, though, Green Bay could decide that getting pennies on the dollar isn't worth admitting defeat and trading a disgruntled star.
Regardless of what happens in the long-term, though, Rodgers has already inspired one change ahead of the 2021 NFL campaign. It's safe to assume there will be more where that came from.