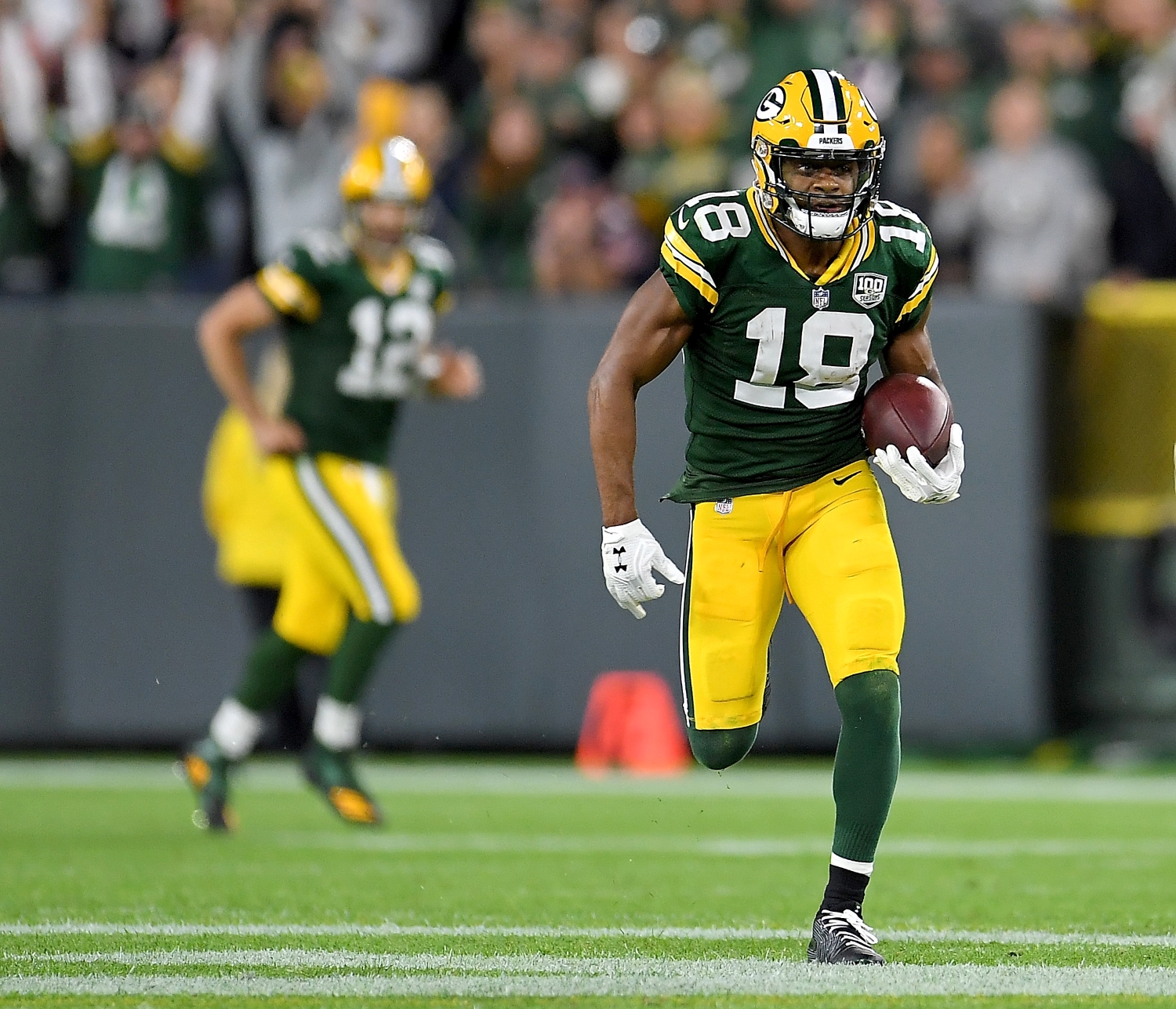 Aaron Rodgers' Foolish Idea of a Game-Changing Power Move Apparently Includes Forcing the Packers to Reunite Him With an Old Friend
Aaron Rodgers reportedly wants the Packers to reunite him with an old friend. Will Green Bay call up the Houston Texans to make a trade for Randall Cobb?
Could Aaron Rodgers actually play for the Green Bay Packers again? That scenario seemed out of the realm of possibilities heading into Monday. However, the situation involving the reigning NFL MVP took a dramatic turn that few could have expected.
With Rodgers looking more like a lock to leave after the 2021 season, Packers fans should feel a little more excited about what lies ahead. Of course, based on one report, the superstar quarterback's return to Green Bay hinges on the front office bringing back a familiar face.
While Rodgers' idea of a game-changing power move apparently includes reuniting with an old friend, perhaps he should stick to throwing footballs rather than making player personnel decisions.
Packers fans suddenly have hope about the 2021 season
Let's just say it's been a nightmarish offseason for Packers fans. After watching their beloved team suffer a crushing loss to the Tampa Bay Buccaneers in the NFC Championship, they've had to deal with the back-and-forth power struggle between Rodgers and the front office. With the future Hall of Famer raising major doubts about his future with the franchise, it's been difficult for Green Bay fans to get overly excited about the 2021 season.
But that's not exactly the case anymore.
On Monday, July 26, Adam Schefter delivered a major update on Rodgers that changed the entire outlook of the Packers' 2021 season.
"Over the past weekend, the two sides were able to reach mutually agreed-upon terms that are close to persuading Rodgers to abandon plans he had to skip training camp and instead return for it," Schefter wrote on ESPN.
So, what are some of the conditions that have been discussed? According to the longtime NFL reporter, the issues Rodgers wants addressed include:
The 2023 year in Rodgers' contract — the last one in his current deal — would be voided, with no tags allowed in the future.
The Packers would agree to review Rodgers' situation at the end of the 2021 season.
Rodgers' contract would be adjusted with no loss of income to immediately give the Packers more cap room.
Mechanisms will be put in place to address Rodgers' issues with the team.
Interestingly, based on a report from one of Schefter's colleagues, the Packers must make another move to get Rodgers fully back on board.
Aaron Rodgers reportedly wants Green Bay to reunite him with an old friend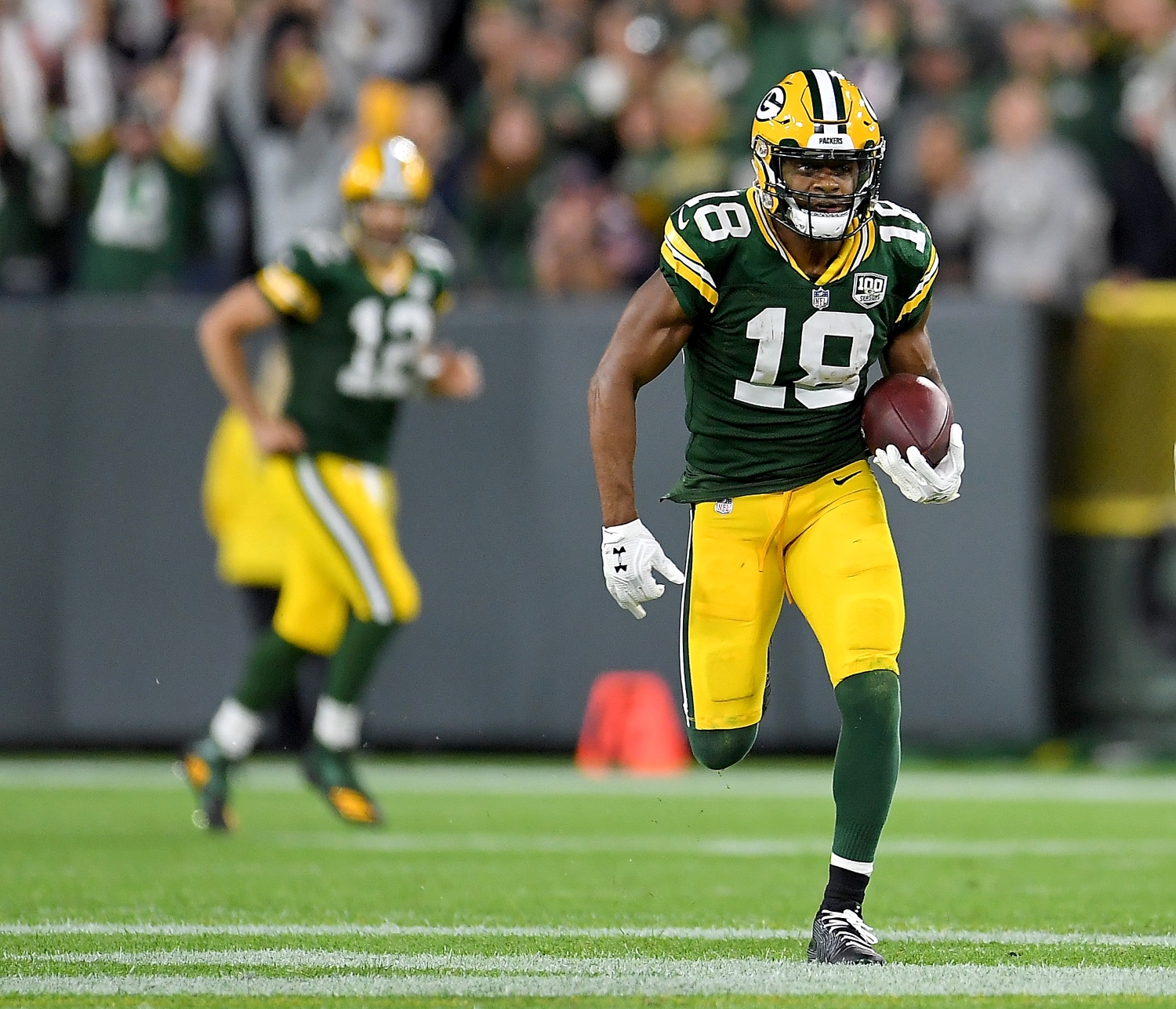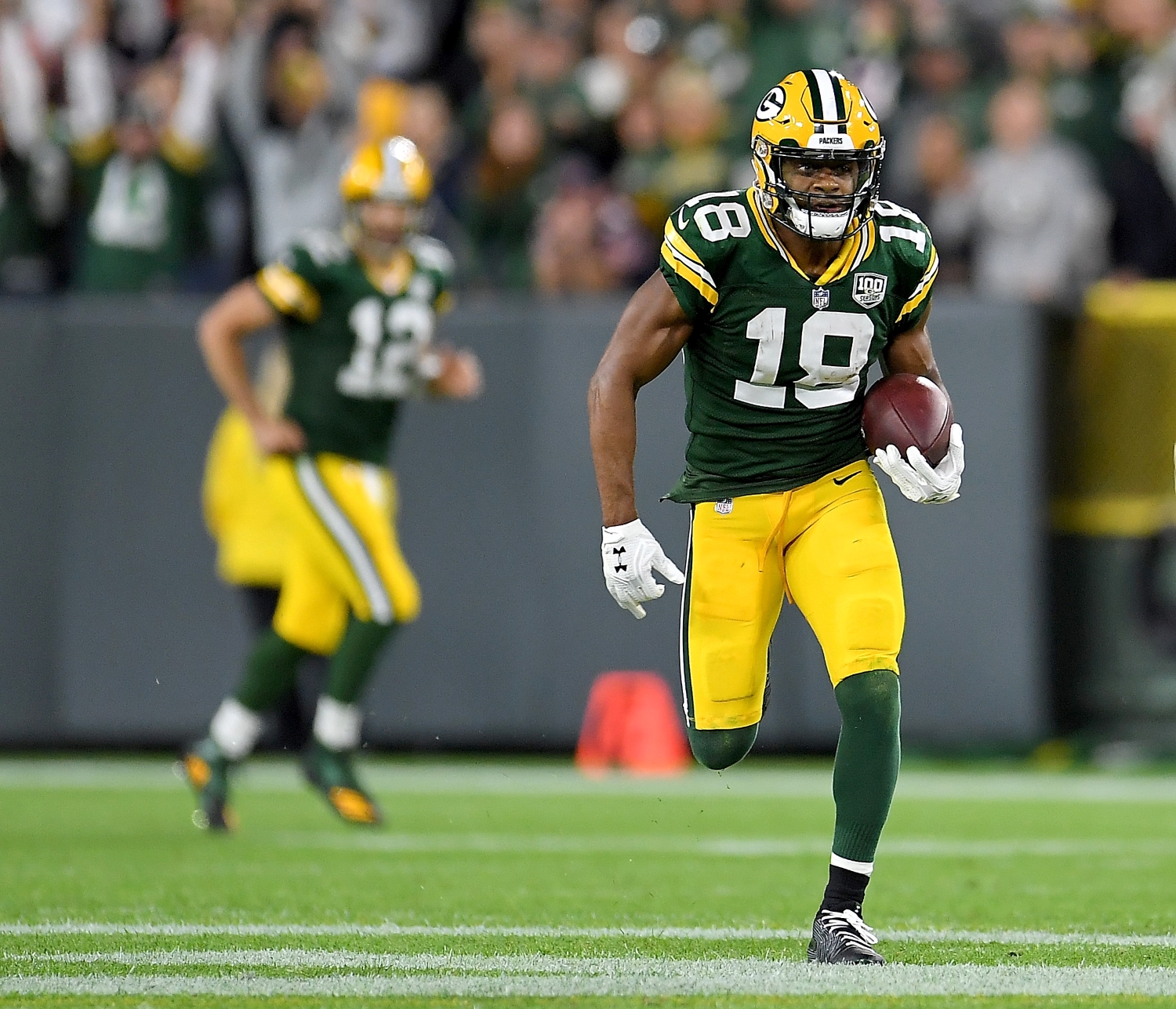 Tom Brady convinced the Buccaneers to trade for one of his closest friends. And after making a deal for Rob Gronkowski, Tampa signed Antonio Brown to make TB12 happy. Considering the two pass-catchers combined for three touchdown receptions in Super Bowl 55, it's safe to say the Buccaneers chose wisely by giving their quarterback what he wanted.
Unlike Brady, though, Rodgers' idea of a game-changing power move involves reuniting with an old friend who doesn't have nearly the same track record of success.
"Hearing Rodgers coming back to GB hinging on trading for former teammate Randall Cobb. If Cobb is in Green Bay it looks like Rodgers will be too," former ESPN studio host Trey Wingo tweeted Monday.
Green Bay selected Cobb with the final pick in the second round of the 2011 NFL Draft. The 5-foot-10, 192-pound wideout caught 470 passes for 5,524 yards and 41 touchdowns in 105 regular-season games (73 starts) for the Packers before he took his talents to the Dallas Cowboys. Although he looked like a budding star early in his career, Cobb has gone from a full-time starter to a rotational player in recent years.
After signing a three-year, $27 million deal with the Houston Texans last spring, the soon-to-be 32-year-old only caught 38 passes for 441 yards and three touchdowns in 10 games. Not exactly inspiring numbers for a player who made $10 million in cash last season, right?
Despite his lackluster 2020 campaign and significant durability concerns — Cobb has played all 16 games just twice in 10 seasons — the veteran receiver still seems to have the support of the Packers' most important player.
Unfortunately for Rodgers, forcing the front office to reunite him with Cobb is far from a game-changing power move.
Forcing the Packers to trade for Randall Cobb won't help Rodgers win a second Super Bowl ring
There's no doubt the Packers could use an upgrade at receiver. After all, outside of fellow disgruntled star Davante Adams, Rodgers doesn't exactly have many proven options at the position.
At the very least, though, Equanimeous St. Brown (24), Allen Lazard (25), and Marquez Valdes-Scantling (26) have theoretical upside given their respective ages. Plus, all three boast the size and length to box out defenders and make big plays down the field.
As much as Rodgers may want to throw to Cobb again, it's difficult to imagine the addition of an aging, injury-prone slot receiver drastically transforming Green Bay's Super Bowl odds. Sure, Cobb should have chemistry with a quarterback he caught passes from for almost a decade. However, after averaging at least 14 yards per catch in three of his first four NFL seasons, the one-time Pro Bowler has struggled to replicate that success. Cobb barely eclipsed 10 yards per catch in 2015 and 2016, and he bottomed out at 9.9 the following year.
The experienced pass-catcher rebounded with a strong year in Dallas in 2019 — 15.1 yards per catch on 55 receptions — but Cobb went back to being more of a possession receiver during the 2020 season. Plus, he missed six games with a foot injury. At this point, the Packers need to shoot for a higher-upside trade target than a player on the wrong side of 30 who's hurt on an annual basis.
Perhaps someone should remind Aaron Rodgers that the 2021 version of Randall Cobb is nothing like the one who earned Pro Bowl honors with the Packers in 2014.
All statistics courtesy of Pro Football Reference. All contract data courtesy of Spotrac.