AJ Allmendinger Starts With Bulletin Board Inspiration From Trevor Bayne, Who's Having a Bad Week
A hot take on AJ Allmendinger is as chilly as current prospects for Trevor Bayne doing much racing this season. It seems the former Daytona 500 champion is having a bad week on the eve of the 2023 NASCAR Cup Series season.
Job prospects for Trevor Bayne are fading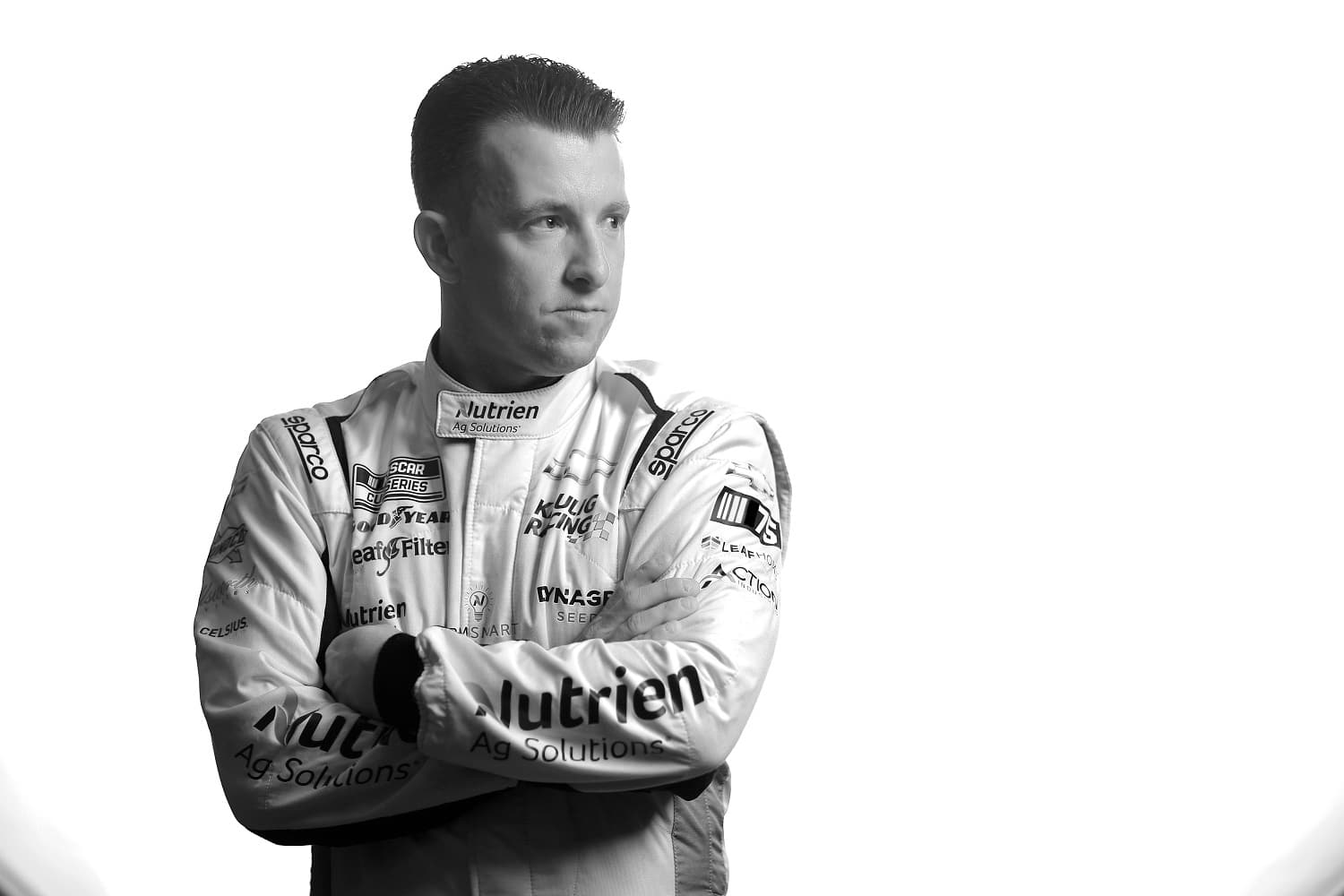 There's still time to pull the necessary pieces together, but the door is closing on Trevor Bayne if he wants to log more than a handful of races in the new NASCAR season.
Bayne, 31, did as much racing in 2022 as he did in the previous three seasons combined, making nine starts in the Xfinity Series for Joe Gibbs Racing. Driving the No. 18 Toyota, the 2011 Daytona 500 champion opened by finishing third at Fontana and fourth at Phoenix. For good measure, he was the runner-up at Nashville and Loudon, and Bayne finished with seven top-10 results.
It was a credible showing in JGR's third car – much better than any of the eight others who drove it – and felt like a springboard into a more active 2023 season. But with Daytona a little more than two weeks away and teams making driver announcements on a daily basis, there are crickets regarding Bayne.
Sammy Smith and John Hunter Nemechek own JGR's full-season rides, and the team previously announced Ryan Truex is getting six starts in the third car. On Thursday, JGR booked Joe Graf Jr. for five races in the No. 19 Toyota and Connor Mosack for three.
With that, nearly half the schedule is spoken for. If Bayne is going to pick up some races, he needs to lock down sponsors ASAP or start looking for opportunities with a less-competitive team.
Trevor Bayne took a shot at AJ Allmendinger
When he's not racing, Trevor Bayne works as a NASCAR analyst for Fox Sports, which airs NASCAR Race Hub on FS1. On Wednesday's show, Bayne and David Ragan, another driver/analyst, discussed parallels between Ryan Preece and AJ Allmendinger.
Preece was squeezed out at JTG Daugherty after the 2021 season when the team downsized. He rebounded somewhat by signing with Stewart-Haas Racing as a reserve driver, with the team helping him land 15 rides across the three national series. He's back in the Cup series this year for SHR.
Meanwhile, Allmendinger leveraged his success for Kaulig Racing in the Xfinity Series into a part-time Cup role last year. Now, he's the full-time driver of the No. 16 Chevy. Allmendinger won the 2021 Cup Series race on the Indianapolis road course, and he's one of the best on the roads. That undoubtedly contributed to a bad take by Bayne in concluding the conversation.
"AJ Allmendinger, when I look at that, I kind of have to look at the schedule," he said. "I've got to believe if there weren't six road course races on the schedule he would not be back running full-time."
AJ Allmendinger is more than a road warrior
It's understandable that people regard him as a specialist since AJ Allmendinger's Cup Series wins were at Watkins Glen and on the Indy infield, and he has 10 Xfinity wins on road courses.
However, perception is not reality as "Dinger" gets his second NASCAR wind. Though his average Cup Series finish on six road courses in the 2022 Cup Series was 12.3, Allmendinger's overall average for 18 starts wasn't that far off at 15.4.
If you take a closer look, he finished in the top 10 in six straight starts late in the season, with half on ovals. It wasn't obvious because those races were spread out over 13 weeks as he shared the No. 16 Chevy with Noah Gragson, who left for Petty GMS, and Daniel Hemric.
Do the multiple road courses on the 2023 schedule help? Sure, it was a factor. But the car is all his this season in what had to be an easy decision for Matt Kaulig and Chris Rice.
Got a question or observation about racing? Sportscasting's John Moriello does a mailbag column each Friday. Write to him at [email protected]