The Alex Bowman Worries Kicking off New Season Are a False Alarm
It doesn't take much to set off NASCAR fans when their favorite driver is in the news, but backers of Alex Bowman and the people who like to think of themselves as Cup Series pundits need to chill.
For the last time, Bowman's job at Hendrick Motorsports does not rest in the balance with his performance on every lap of every race. The driver of the No. 48 Chevy isn't going anywhere – unless the 29-year-old from Tucson wants out.
Alex Bowman got his season off on the right foot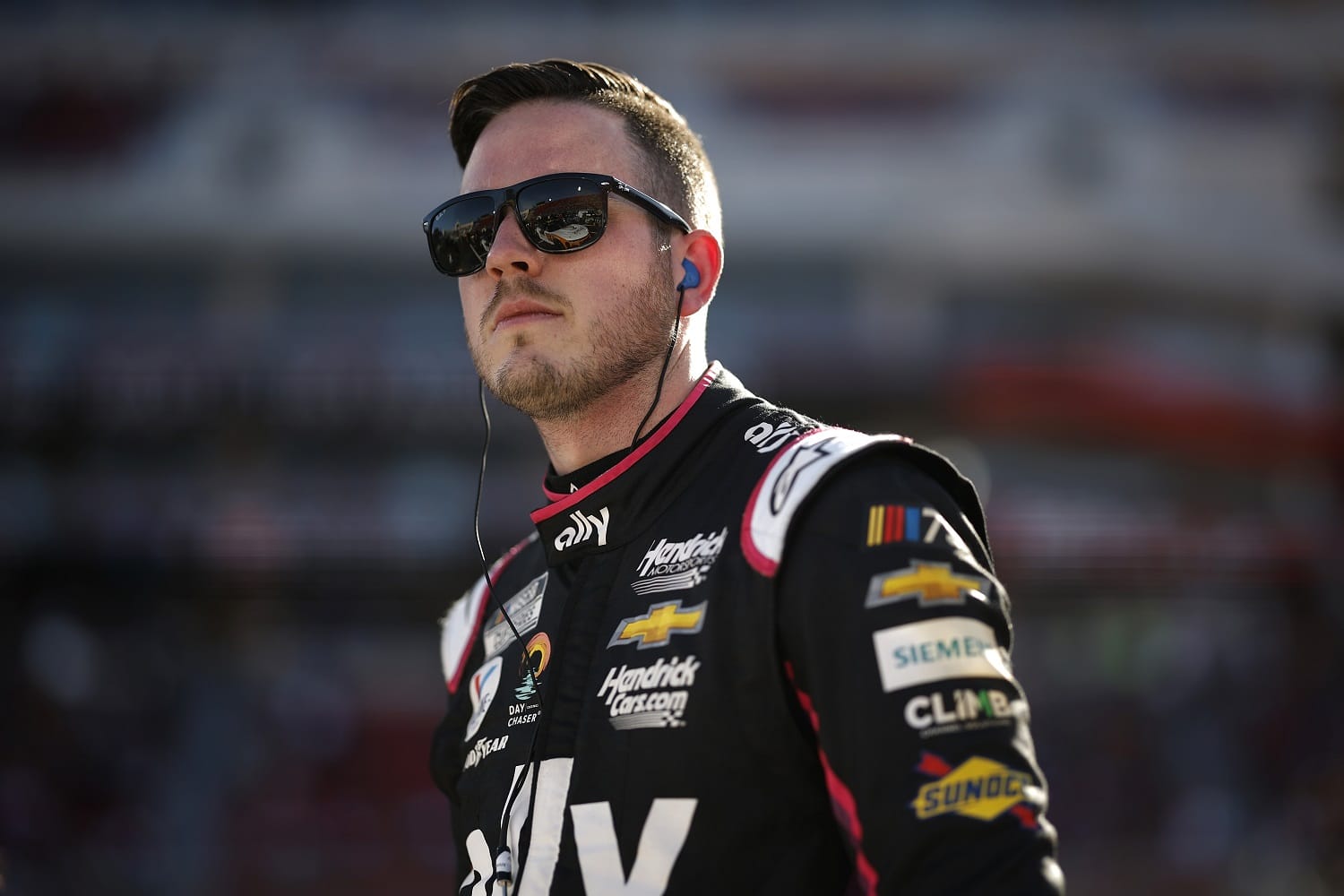 If his ninth NASCAR Cup Series season turns into a big one for Alex Bowman, then we should look back to the last race of 2022 as a pivotal moment. After missing five weeks while recovering from a concussion, Bowman returned to his No. 48 Chevy for the Championship 4 at Phoenix Raceway.
That he finished 34th and eight laps off the lead is immaterial. Getting back on the track after more than a month on the sidelines was a confidence-builder for the driver and Hendrick Motorsports, as it showed his eagerness to reclaim his ride and shake off the rust.
It also allowed Bowman to escape an offseason filled with questions about the progress of his recovery and whether there would be concerns about getting back in the car. While he had to address a few inquiries along those lines over the weekend in Los Angeles, Bowman was able to let his performance speak for itself.
Bowman qualified ninth on Saturday, then returned on Saturday to finish second to Aric Almirola in Heat 1 of Busch Light Clash and fourth in the championship race won by Martin Truex Jr.
An unnecessary panic over an announcement by Alex Bowman's sponsor
Cup Series teams have been making announcements since shortly after the holidays regarding sponsorship deals. It was NASCAR's turn to do so on Sunday as it introduced Ally Financial Inc. as the official consumer bank of the organization as well as NASCAR-owned tracks.
NASCAR has several tiers of partners, with Coca-Cola, GEICO, Busch Light, and Xfinity residing at the top of the hierarchy. Ally fits in alongside more than 50 others doing business in everything from the auto aftermarket (Advance Auto Parts and Goodyear) to liquor (Dixie Vodka and Cabo Tequila) and financial services (American Express and Credit One).
Naturally, Twitter responded in a panic. Ally Financial was Jimmie Johnson's exclusive primary sponsor for his final two seasons at Henrick Motorsports and continued its commitment with Alex Bowman when he climbed into the No. 48 Chevy in 2021. Surely, the reasoning went, this was a sign that Ally is preparing to back away from Bowman.
Actually, Ally took pains to explain that its commitment to Bowman and Hendrick Motorsports is unaffected. The deal with NASCAR is additional spending on the part of the financial firm.
Bowman has won five times in his first 67 Cup Series starts for Ally and routinely runs in the top five. That visibility on race telecasts is something that the company isn't eager to surrender. And while Ally could conceivably move its support to another driver, the same could be said for any sponsor and any sport.
By all accounts, the Ally-Hendrick relationship is strong.
The driver is in his contract year
No small part of fans' concern over Alex Bowman's future at Hendrick Motorsports in that he is in his contract year. While teammates Chase Elliott, Kyle Larson, and William Byron have deals that extend through at least next season, Bowman becomes a free agent after this season.
Naturally, there is speculation that he could be a fit for Stewart-Haas Racing, where Kevin Harvick is retiring at year's end to go into the Fox Sports broadcast booth. But Jordan Bianchi of The Athletic recently called that unlikely.
Part of the narrative by those quick to say he'll leave Hendrick Motorsports is that he's become the No. 4 driver on a four-man team. However, consider two points:
With the resources HMS puts into its team, being No. 4 there is likely more comfortable (and lucrative) than being a No. 2 guy on many other teams. For its part, Hendrick isn't going to be quick to give up on a guy who won four times as recently as 2021.
Bowman's new crew chief is Blake Harris, snapped up after a strong first season atop the box for Michael McDowell. If the partnership blossoms, Bowman would understandably be reluctant to walk away at the end of the year.
"I think the whole team is working really well together," Bowman said after Sunday's fourth-place finish, "and Blake is fitting in really, really well."
Got a question or observation about racing? Sportscasting's John Moriello does a mailbag column each Friday. Write to him at [email protected]