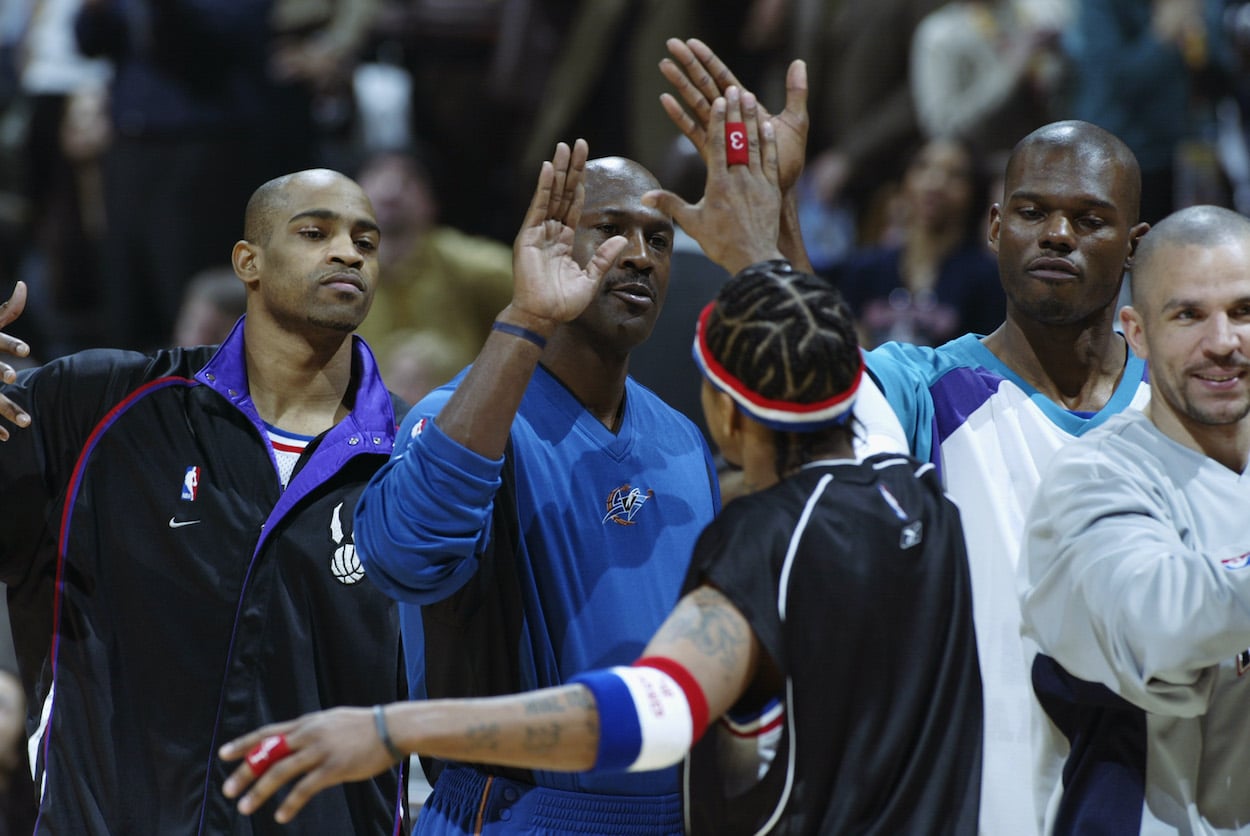 Allen Iverson Believes Kobe Bryant Is the Only Player Who Can Be Mentioned in the Same Breath as Michael Jordan
Allen Iverson was in awe of Kobe Bryant during his career.
Allen Iverson, like many NBA players of his time, grew up idolizing Michael Jordan. A.I. was part of the generation that entered the league wanting to be "like Mike," and he credits Jordan for pushing him to become a Hall of Famer himself.
After idolizing MJ as a teenager and being able to compete against him in the NBA, Iverson decided no other player deserved to be mentioned in the same breath as the great Michael Jordan. Well, no one except Kobe Bryant.
Allen Iverson saw Kobe Bryant as a "spitting image" of Michael Jordan
When Allen Iverson entered the league in 1996, Michael Jordan had already established himself as the best basketball player on the planet. MJ was Iverson's hero growing up, so it was a surreal experience when he got to compete against him at the peak of his game.
A.I. figured no one would ever be able to match Jordan's skill and competitive fire on the court, but that changed when he met Kobe Bryant. In a recent interview with Vernon Maxwell on the MaXed Out podcast, Iverson said Bryant was the only player he ever competed against who was in the same realm as Jordan.
"Just a colossal amount of respect and admiration [for Kobe]," Iverson said. "The dude was a monster. I hadn't seen anything like that besides "Black Jesus." It was kinda like a spitting image. He could affect the game just like my hero. If anybody knows me, Black Jesus is everything to me. He was the one who gave me the vision. He was the one who made me want to be Allen Iverson on that dance floor. Kobe was just the same."
Iverson and Bryant engaged in more than a few memorable battles throughout their careers, most notably in the 2001 NBA Finals when the Los Angeles Lakers handled the Philadelphia 76ers in five games. That loss still haunts Iverson to this day, but he can at least live with the fact that he went down to a competitor he respected so much.
"The way I created my game, I wanted to jump like Mike. I wanted to rebound like [Charles] Barkley, be dominant like Shaq [Shaquille O'Neal]. I wanted to pass like Magic [Johnson], shoot like [Larry] Bird, fast like Isiah [Thomas], and implement all of that into one game. Being 6-foot tall, there was only so much stuff that I could put in my game to be effective," he said. "Kobe was 6-foot-6, so he could play with his back to the basket. He could get by you. He could shoot the blood out of the ball. He could do everything on a basketball court. He was fierce on defense. He took that challenge of guarding a 6-foot dude like myself. This man gave me problems, and he was just so mentally tough and such a student of the game."
Iverson went on to tell a story about hanging out with Bryant in LA early in his career. One night, he went to a club and invited Bryant to join him, but he declined. Kobe went to the gym instead.
Allen Iverson says Kobe Bryant is the only player close to Michael Jordan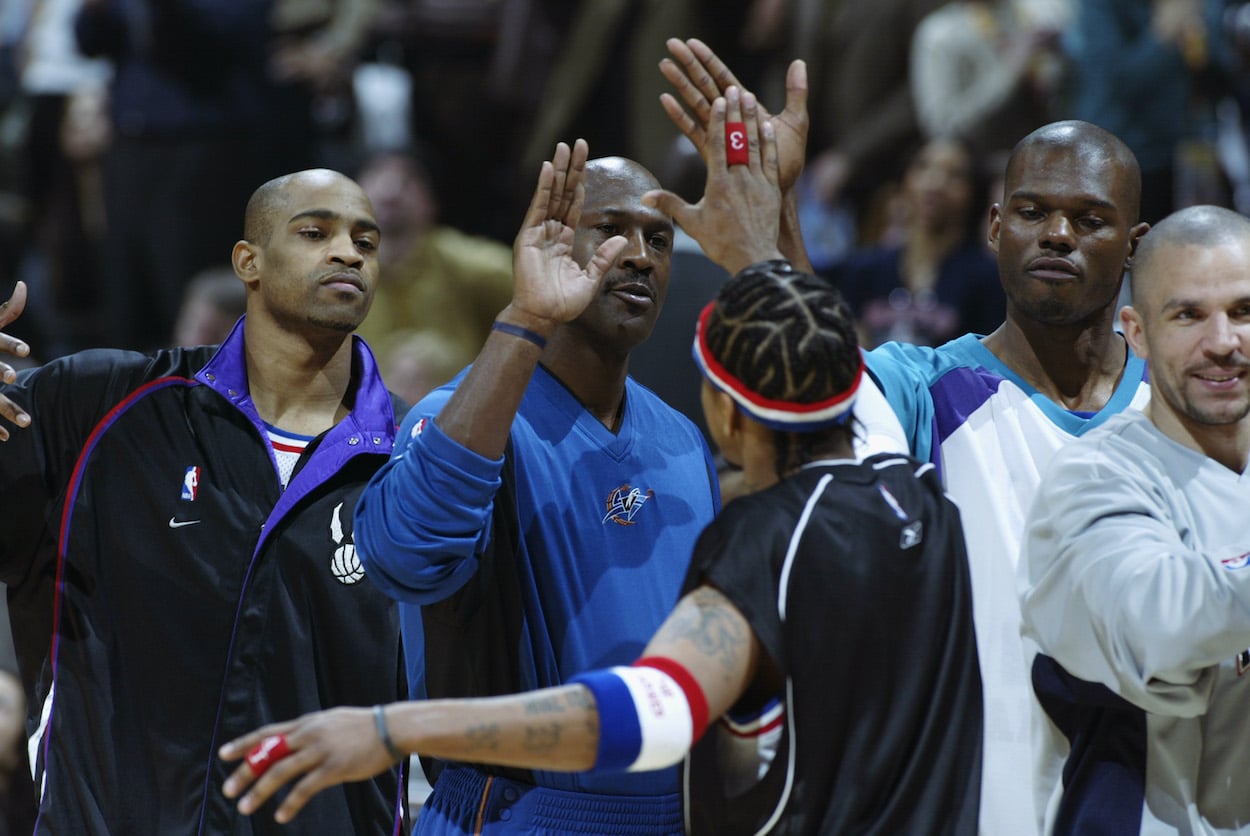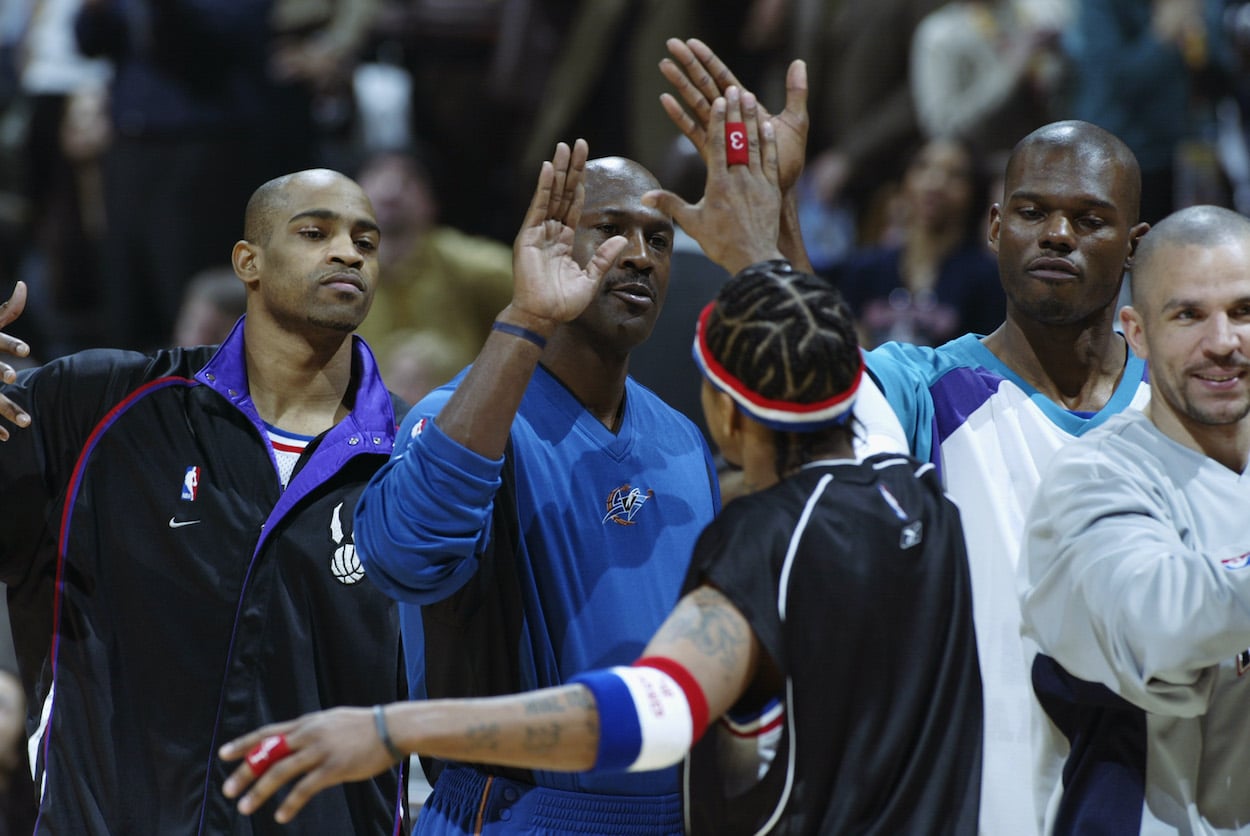 Iverson would never put anyone ahead of Jordan. His affinity for the Chicago Bulls legend can be traced back to his teenage years, so not even Bryant could overtake his hero growing up.
But in terms of A.I.'s favorite players of all time, Bryant is the only one who deserves to be on Jordan's tier.
I always talk about my favorite players, and I'll never put nobody before Mike because of what Mike did for me. I wanted to actually be like Mike. He meant that much to me, and he's a big reason for me being the Hall of Fame basketball player that I was. But I'll never put nobody second besides Kobe. It's Mike, and it's Kobe, and it's everybody else.

Allen Iverson
Hard to argue with that.