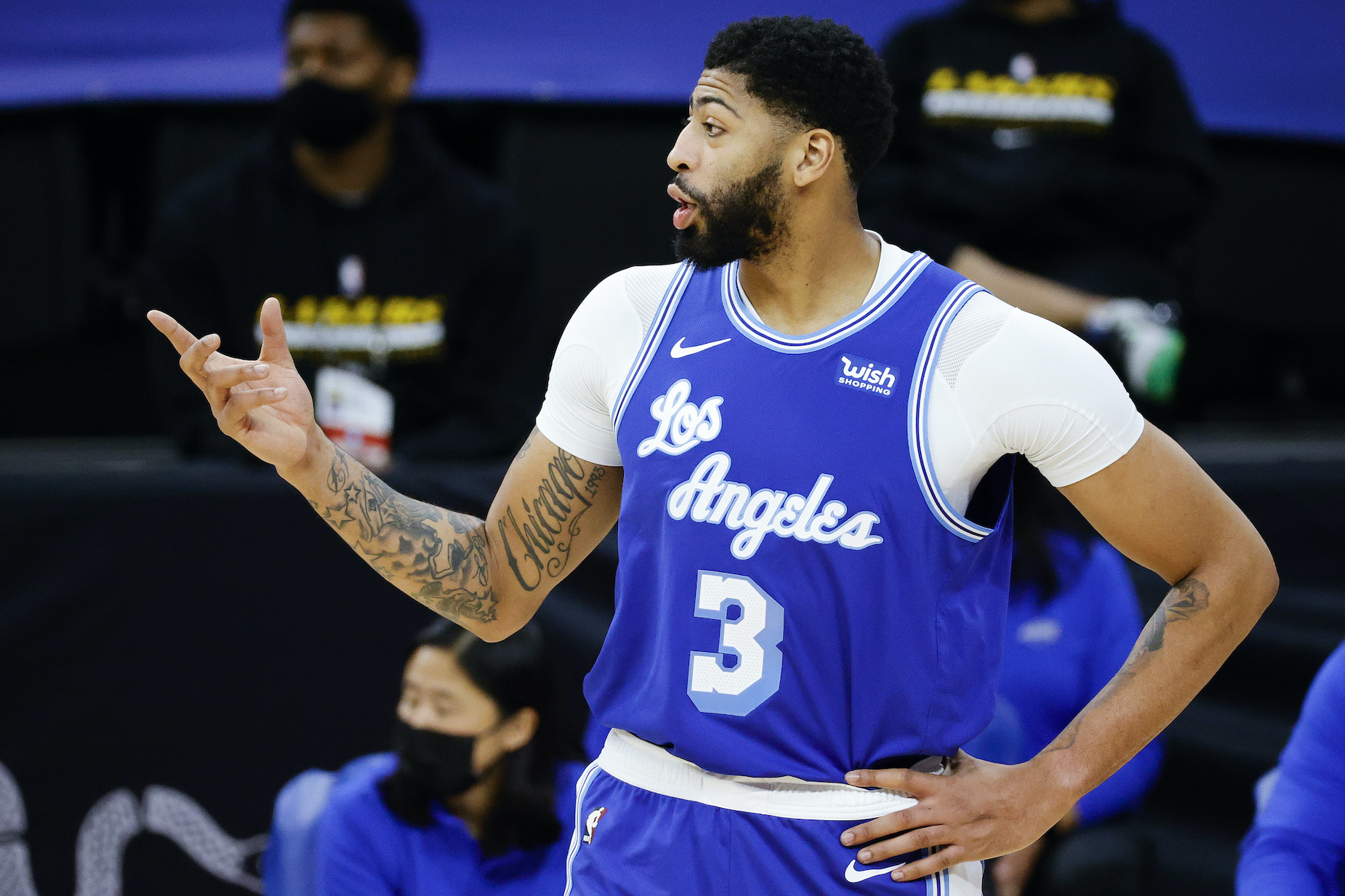 Anthony Davis Had a Pet Monkey for a Year and a Half but Got Rid of It When Things Didn't Live Up to the Hype
Thanks to his NBA stardom, LA Lakers big man Anthony Davis can afford virtually anything he wants. For a year and a half, that included a pet monkey.
While he might not be the main man on his own team, Anthony Davis is still one of the NBA's top talents. Between his time with the New Orleans Pelicans and the LA Lakers, AD has proven capable of doing just about anything on the hardwood; that's helped him earn plenty of money along the way.
Just because you can afford something, however, doesn't mean it's a good idea to own it. Anthony Davis learned that first-hand when he spent a year and a half with his very own pet monkey.
Anthony Davis has been a star at every stage of his career
Over the years, the LA Lakers have had plenty of talented big men don their iconic purple and gold uniforms. While Anthony Davis might not quite stack up against Shaquille O'Neal or Wilt Chamberlain just yet, he is quite the player.
Davis grew up in Chicago, where he made a name for himself on the AAU circuit. He then took his talents to the University, hoping that John Calipari could set him up for NBA stardom. That plan worked; while AD only spent one season with the Wildcats, he averaged 17.7 points, 13 rebounds, and 5.8 blocks per game, took home multiple National Player of the Year titles, and won the NCAA championship.
On the back of that success, Davis entered the 2011 NBA draft and joined the New Orleans Hornets as the first-overall pick. While his time in the Big Easy didn't yield much postseason success, the big man still proved to be quite the talent.
After joining the LA Lakers in July 2019, though, Davis' star has only continued to rise. Despite his raw numbers decreasing a bit, he provided a perfect complement to LeBron James and helped bring an NBA championship back to Hollywood.
That reality has made the big man pretty wealthy
For better or worse, it's not surprising to learn that a modern pro athlete earns millions of dollars each season. Anthony Davis' continued rise, however, has helped him continue to rake in the dough.
Thanks to his status as a first-overall pick, Davis was taking home the big bucks from the start; according to Spotrac's numbers, his first NBA contract was worth just over $23 million. After that, though, AD's earning power went through the roof. His second deal with the Pelicans paid more than $127 million and, in December 2020, he inked a $190 million contract with the Lakers.
The big man's financial endeavors aren't just limited to basketball, though; his star status has made him a popular target for branded deals and endorsements. While Davis won't sign on the dotted line simply for a paycheck, he has entered a creative partnership with Ruffles and teamed up with companies like Beats, First Entertainment Credit Union, and Nike.
Anthony Davis owned a pet monkey for more than a year before giving up
When you're making millions of dollars per year playing basketball, you can afford to do just about anything you want. Some ideas, however, are better left untested. Just ask Anthony Davis about his pet monkey.
As explained on a 2017 episode of Jimmy Kimmel Live, one of Davis' teammates once came into the locker room with a pet monkey on his shoulder. After some initial confusion, the big man was sold on the prospect of owning his own furry friend. "He had it like on a harness, a leash, it could do tricks," Davis explained "He was like, 'It can play peek-a-boo.' It was playing peek-a-boo, and I was like, 'Man, that's so dope. I want one."
In reality, though, owning a monkey wasn't as fun as he imagined. After a year and a half, AD decided that he had enough.
"He ended up getting me one, and I found out my monkey did none of that," Davis continued. "I had it about a year and a half, and I was like this is not for me. I gave it back to him." That money and the initial one that inspired AD both eventually ended up with the teammate's aunt.
As the cliche says, money can't buy happiness. It apparently also can't teach a monkey how to play peek-a-boo.
Stats courtesy of Basketball-Reference