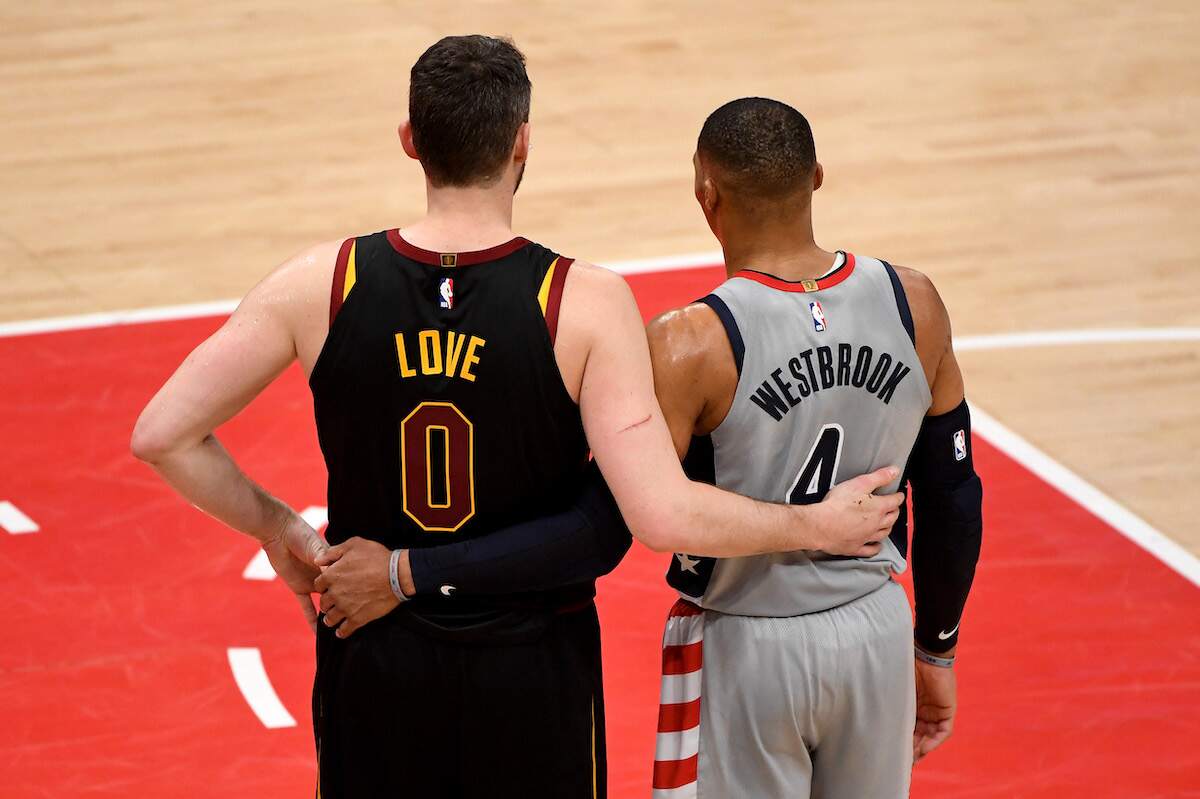 The Best Athletes to Ever Wear a Number 0 Jersey
The number 0 jersey is definitely a choice.
Some digits commonly appear in the world of sports, but the number 0 jersey is seen fewer and further between. Nonetheless, while the athletes who choose to wear it are rare, a few greats have joined the club.
For our list of the 10 best athletes to ever wear a number 0 jersey, presented alphabetically by first name, we highlighted their professional careers only while donning the relevant number. These athletes were chosen based on their accolades, statistical accomplishments, and talent while wearing a number 0 jersey.
Adam Ottavino
Adam Ottavino wore 35 and 56 while playing for the St. Louis Cardinals at the beginning of his career but switched to the number 0 jersey soon after joining the Colorado Rockies in 2012. 
The relief pitcher spent seven seasons with the team before signing a $27 million contract with the New York Yankees. Ottavino later moved to the Boston Red Sox and is currently a member of the New York Mets. 
Al Oliver
Al Oliver was one of the best hitters in baseball throughout the 1970s and '80s. He established himself as an excellent player for the Pittsburgh Pirates while wearing 29 and 16 but won three Silver Slugger Awards, was the 1982 National League batting champion, and made four All-Star games after making his final jersey switch.
Oliver batted at least .300 during 11 seasons of his 18-year career but has yet to be inducted into the Hall of Fame. 
Alana Beard
Alana Beard was a defensive stalwart for the entirety of her WNBA career. The Duke alum chose the number 0 jersey when she signed with the Los Angeles Sparks in 2012. During her eight-year stint with the team, she won a title in 2016 and earned Defensive Player of the Year awards in 2017 and 2018 before retiring in 2020.
Damian Lillard
Damian Lillard picked the number 0 jersey in honor of his background and his underdog route to the NBA. The Weber State product is one of the most unexpected superstars of this era, making seven All-NBA teams, earning a place on the league's 75th Anniversary roster, and delivering a number of unforgettable moments for fans of the Portland Trail Blazers.
Lillard has also developed a reputation as a uniquely loyal player with a refreshing perspective on the game. However, that reputation is taking a hit as he attempts to force a trade away from Rip City, preferably to the Miami Heat.  
Gilbert Arenas
Gilbert Arenas is mainly known for two things nowadays: the wild stories he tells on his No Chill podcast and a certain locker room incident with the Washington Wizards. But Agent Zero was an incredible scorer at his peak. Arenas made three All-Star games and three All-NBA teams with a playing style slightly ahead of its time.  
Jayson Tatum
Jayson Tatum has surpassed every reasonable expectation that comes with being selected third overall in the 2017 NBA Draft. He's only 25 years old and has already made four All-Star games and two consecutive All-NBA First Teams.
Tatum is a three-level scorer who also brings it on defense. But the repeated postseason flameouts of the Boston Celtics have led to questions about his ability to serve as a No. 1 option on a championship team. 
Kevin Love
Kevin Love wore the number 42 as the face of the Minnesota Timberwolves and in his most recent stint with the Miami Heat, but his time wearing the number 0 jersey for the Cleveland Cavaliers will generate the most positive memories.
That's a gift and a curse. Love earned a title and two All-Star appearances with the Cavs, but he also had to sacrifice elements of his game in order to fit in with LeBron James.
Orlando Woolridge
Orlando Woolridge doesn't have any tangible accolades to show for his 12-year NBA career, but he was still a notable figure thanks to his solid scoring punch and high-flying athleticism. He played for seven teams, most notably as serving one of Michael Jordan's earliest running mates with the Chicago Bulls.
He retired in 1994 and died of heart disease at age 52.
Russell Westbrook
Your opinion of Russell Westbrook says a lot about what you value in basketball.
To some, he is an inefficient ballhog whose impact on winning was always smaller than popular perception. To others, his headstrong nature and ability to impose his will on the court has made him a folk hero.
The truth, as is often the case, is somewhere in the middle.
You don't win an MVP or earn places on nine All-NBA teams and the 75th Anniversary roster without doing many things well, but the weaknesses in Westbrook's approach have become more glaring in the latter stretch of his career.
Tyrese Haliburton
Tyrese Haliburton is one of many promising young stars in the NBA. He impressed as a member of the Sacramento Kings, but he took his game to another level after a surprising trade to the Indiana Pacers.
Haliburton made his first All-Star game last year and became the 15th player in NBA history to average over 20 points and 10 assists for an entire season, doing so while shooting 40% from beyond the arc. He has also served as a member of the Team USA roster during the FIBA World Cup. 
Best athletes to wear a number 0 jersey: honorable mentions
We considered so many great athletes who've worn a number 0 jersey. The following didn't quite make it on our top-10 list, but they're worth mentioning due to their incredible talent and prolific careers. More will join them as new talents distinguish themselves.
Andre Drummond
Avery Bradley
DeMarcus Cousins
Jeff Teague
Josh Richardson
Shawn Marion
Stats courtesy of Basketball Reference, Pro Football Reference, Transfermarkt, Baseball Reference, and Hockey Reference