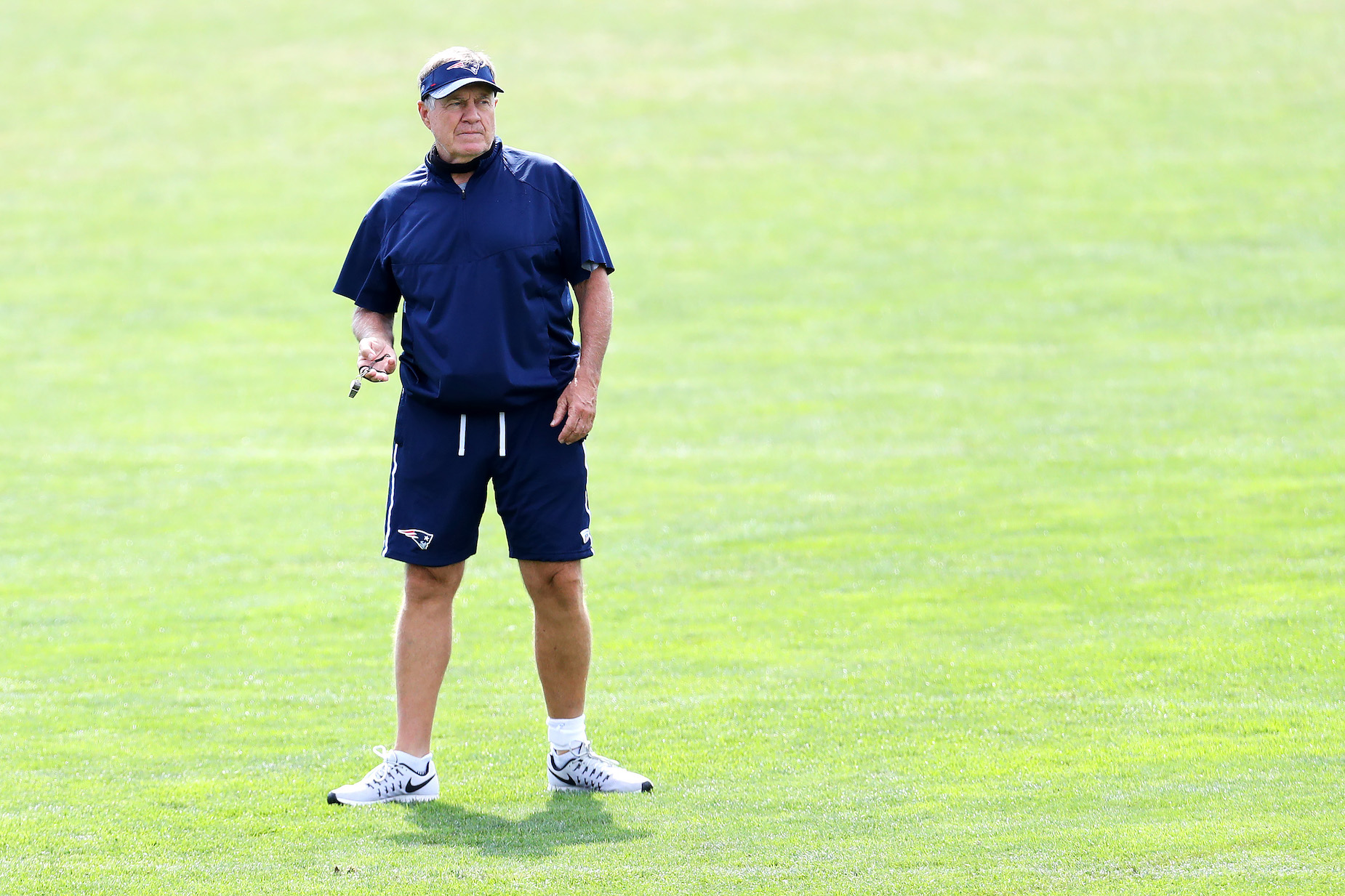 Bill Belichick's Beverage Choice Proves He's Like no Other NFL Coach
Whether you love him or hate him, Bill Belichick is a one-of-a-kind coach with an incredible work ethic. You won't catch him drinking a cup of coffee, though...
Whether you love or hate the New England Patriots, almost every football fan respects Bill Belichick. While the head coach might not seem like the friendliest guy you'll ever meet, it's impossible to question his sporting genius. Even if his choices have set the stage for the Patriots' current struggles, you don't win six Super Bowl rings by accident.
Bill Belichick's quirks go beyond his football strategies and his signature attire, though. In fact, the coach doesn't touch coffee, whether he's powering through a late-night film session or heading out on an NFL road trip.
Bill Belichick has grown into one of football's top coaches
These days, no list of the NFL's best coaches can legitimately exist without Bill Belichick. When he first broke into the NFL, however, the coach was little more than a glorified errand boy.
After his college playing career ended, Belichick joined the Baltimore Colts as an 'apprentice' earning $25 a day; by the end of the season, though, he had proven himself to be a promising coaching prospect. He continued cutting his teeth with the Detroit Lions and Denver Broncos before moving to New York and becoming part of the Giants' staff.
Although Belichick started out as a special teams coach and defensive assistant, he rose through the organizational ranks; before long, he was the defensive coordinator on two Super Bowl-winning squads.
After a false start as the head coach of the Cleveland Browns and some more time as an assistant, Belichick took over the New England Patriots ahead of the 2000 season. While there were some initial growing pains, the rest is history. Belichick has won more than 300 games in Foxborough, including six Super Bowls, and established himself as one of the greatest head coaches in NFL lore.
Working his way to NFL success
Certain coaches—like Andy Reid, for example—seem like upbeat guys who can take football seriously while still having some fun. Bill Belichick, however, falls at the opposite end of the spectrum.
While those close to him insist that there's a real personality somewhere inside of him, Belichick's interests seem to start and end with football. In fairness to him, that investment has paid off; whether he was plucking a player off the practice squad or cooking up the perfect game plan, few men seem to have cracked to the NFL code like the Patriots' boss.
Anecdotes from former coaches and players confirm that absolute dedication to his work.
"I'd get to the office somewhere between 6 and 6:30 every morning and he was always there," Bob Quinn, the Patriots' former Pro Scouting Director, told ESPN's David Flemming. "In 15 years I could probably count on both hands the number of times I pulled into the parking lot and he wasn't there. When the leader of the organization does that, it's really easy for everyone else to kind of take that mentality too and say, 'If he's doing it, we all should do it."
"He's football 22/7," Roosevelt Collins, who played linebacker for the Patriots, added. "He gets maybe two hours of sleep, and the rest of his life is football. He's paid the ultimate sacrifice for this game."
Despite those tendencies, Bill Belichick isn't drinking any coffee
If you imagine an NFL coach burning the midnight oil and breaking down film until the wee hours of the morning, you'd probably picture him drinking endless mugs of black coffee. Bill Belichick, however, isn't interested in even a single sip.
"I don't like coffee," Belichick recently explained on the Ordway, Merloni, and Fauria Show, according to MassLive. "Look, I mean I understand I am probably missing it, but I just don't like coffee. I can't stand the smell of coffee. I don't like coffee ice cream and I like every sweet that has ever been made — but that's not one of them. I don't like coffee-flavored anything."
Even in the land where Dunkin' reigns supreme, the coach simply doesn't enjoy a nice cup of joe.
"I just don't have the taste for it," Belichick continued. "I've tried, but it just doesn't work for me. My grandmother put a glass of milk and poured like probably a thimble of coffee and I couldn't even drink that. It's just one of those things I didn't develop a taste for. I didn't develop a taste for scotch either. I tried that. I just couldn't develop a taste for it. Nothing against coffee. Nothing against Dunkin' Donuts. Nothing against anything, it's just not for me."