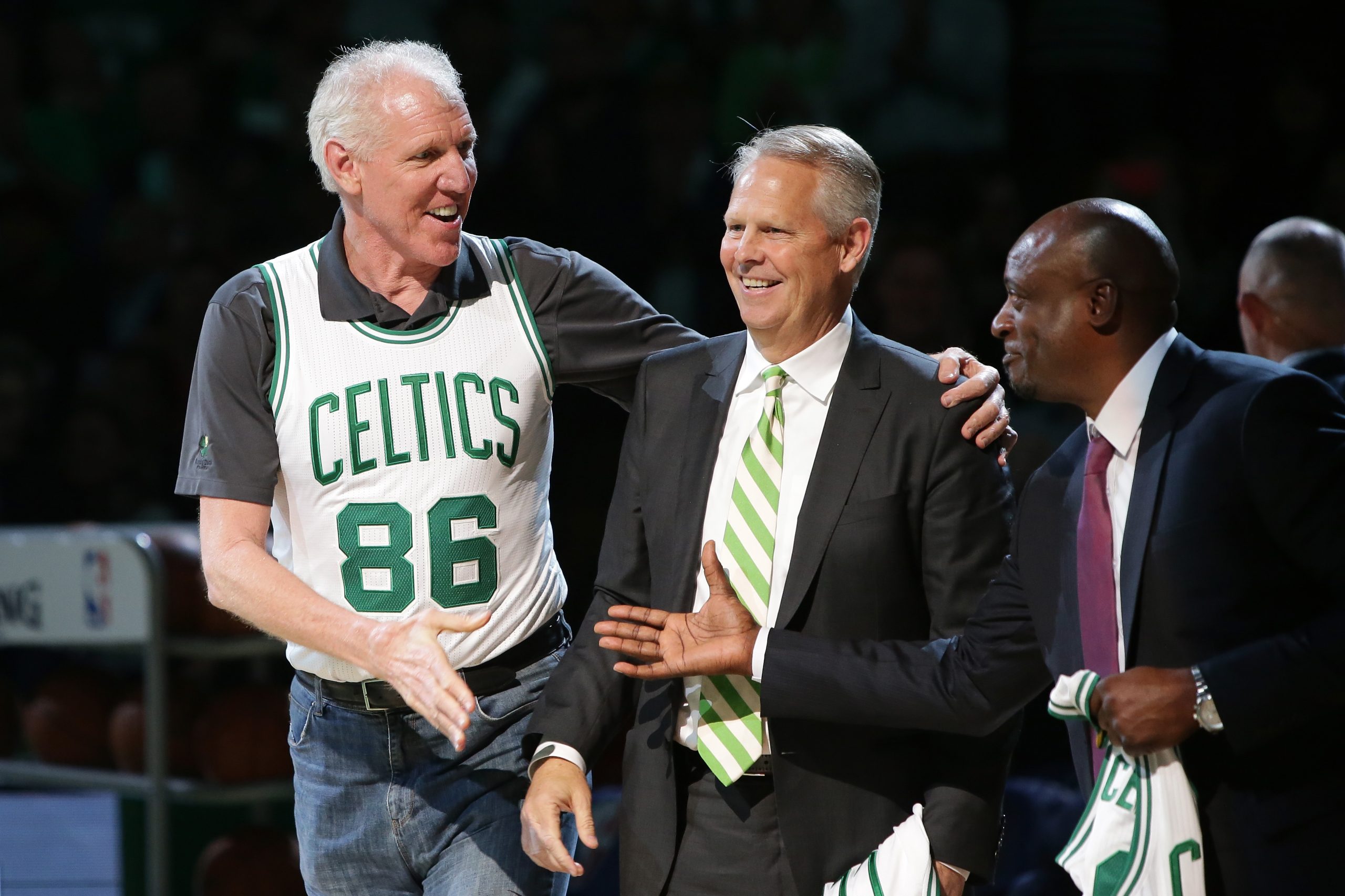 Bill Walton Recalls More to the Danny Ainge/Tree Rollins Saga Than Just a Bitten Middle Finger
Tree Rollins biting Danny Ainge isn't the only incident between the two of them, according to Bill Walton.
While most older NBA fans recall Tree Rollins of the Atlanta Hawks taking a bite out of Boston Celtics guard Danny Ainge's finger, they probably don't realize that personal rivalry didn't end there. In fact, Bill Walton, a member of the Celtics' 1986 championship team, recalls the two going at it again during that year's postseason run.
It happened during the Eastern Conference Semifinals in May 1986. During a third quarter that saw the Celtics outscore the Hawks 36-6, Rollins' frustration got the best of him once again. Although that surge helped seal the game and the series for the Celtics, Walton said what he remembered most about that run was Rollins losing his cool with Ainge once again.
Bill Walton joined the Boston Celtics prior to the 1985-86 season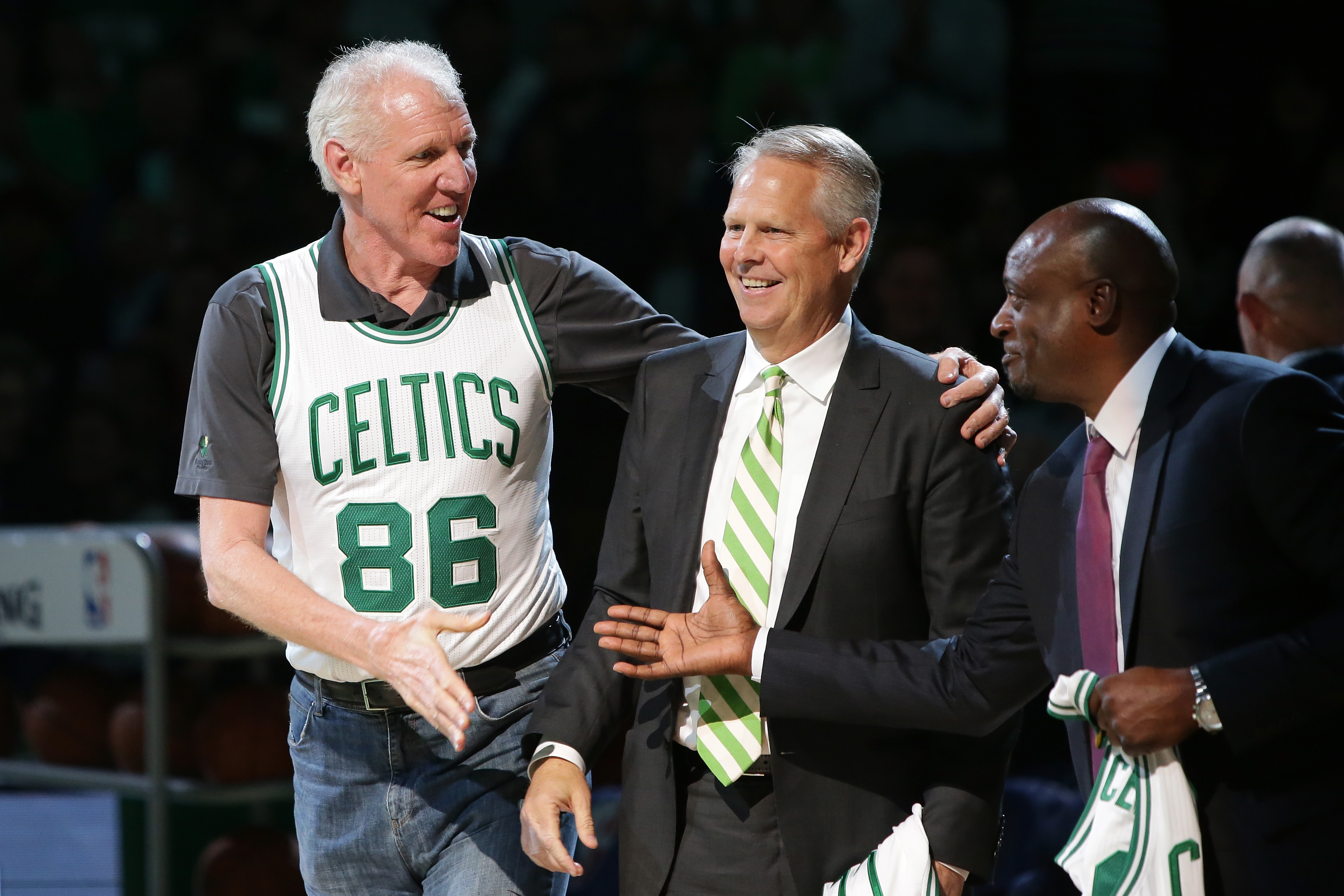 Walton wasn't around for the beginning of the Ainge/Rollins feud. The big man and first overall pick in the 1974 NBA Draft came to Boston from the Los Angeles Clippers in a deal involving Cedric Maxwell. Larry Bird said the addition of Walton was the key to that '86 championship, Boston's third of the decade.
Three seasons before Walton arrived, the Celtics and Hawks met in the first round of the 1983 playoffs. In the deciding game of their best-of-three series, a fight broke out and that's when Rollins, Atlanta's 7-foot-1 center, lost his cool. According to The Boston Herald, Rollins and Ainge had been exchanging pleasantries throughout the game. After Rollins scored, he threw an elbow to Ainge's head, triggering a bench-clearing brawl.
Ainge reflected on the incident with the Herald in 2020.
"I just recall that it was a real heated game, a real physical game," he said. "We felt like Tree was being a little over-physical with his screen-setting. He had knocked Quinn Buckner out. I was on the bench, and Quinn went in and got knocked unconscious for a second.
"When I came back in, he got me again, and the referees, they don't want to hear anything about it. So as we crossed each other in the open court, he was going to bump me and I was going to bump him. We sort of elbowed each other. Then he looked at me like he wanted to fight, and I had two choices: I could run, or I could go for the legs.
"Then everybody was on the floor, and I was on the bottom of the pile with my finger in his mouth."
Bill Walton recalls Rollins going at Ainge again in 1986
The Celtics and Hawks squared off in the Eastern Conference Semifinals in 1986, giving Walton his first up-close look at the Rollins/Ainge feud. Walton was a guest on the Goodman & Ryan Podcast in August 2020. Longtime Boston Globe reporter Bob Ryan asked Walton about the 36-6 third-quarter run that gave Boston a 102-61 lead after three quarters.
Ryan asked him about his dunk that capped a 24-0 spurt. Walton said he didn't even remember the dunk. He did recall another incident between Rollins and Ainge.
"I dunked?" Walton asked Ryan. "What I remember about that run is Danny Ainge. One time, Tree Rollins just got so frustrated that after the Celtics made yet another basket in this 36-6, 24-0 run, Tree just got the ball in exasperation because Tree hated Danny Ainge. So Tree just takes the ball out of bounds, and instead of tossing it to Dominique or Doc Rivers or Reggie Theus or whoever it was on the team, Kevin Willis, Tree takes the ball out of bounds and winds up and throws it as hard as he can right at Danny Ainge, right at his head.
"Everybody thought, ok, well they gotta call something. You can't just allow that to happen, right? They didn't call anything. Everybody just stopped, standing there. The crowd is just so over-the-top happy and ecstatic, exuberant, exhilarated. Empty the thesaurus.
"The ball goes rolling down the other end of the court. Danny immediately realizes the refs aren't going to call anything, so he sprints down to the other end of the court, picks up the ball, dribbles up the court. While everybody is still standing there waiting for the refs to break up this anticipated fight, Danny pulls up and hits another three-pointer."
Ainge said the best part of his first incident with Rollins was his tackle
During the 2020 interview with The Boston Herald, Ainge didn't seem overly crazy about talking about the finger-biting incident, but he did. He said what he was proud of the most was his tackling ability.
"The best part of it was my tackle," he said. "It was good. I'm seriously surprised that, after watching me tackle Tree, (Patriots head coach Bill) Belichick hasn't called me to come in and teach his defensive backs how to make tackles."
The league fined Rollins $5,000 and suspended him for four games. Ainge needed five stitches.
"They have to stitch a human bite very lightly," Ainge said. "I continued playing with it. It was on my shooting hand, middle finger.
"I had to get a rabies shot and a tetanus shot. They had to let the bite drain so it didn't get infected. So they stitched it up loose so it could drain."
Rollins never apologized to Ainge, and he's OK with that.
"Listen, I just think that those are things that happen in the heat of the battle," he said. "Heck, I got in fights with my brothers playing basketball all the time when I knew that had no chance of winning the fight. That just happens. I've seen a lot of fights. I haven't been involved in many, because my record's not that good in fights."