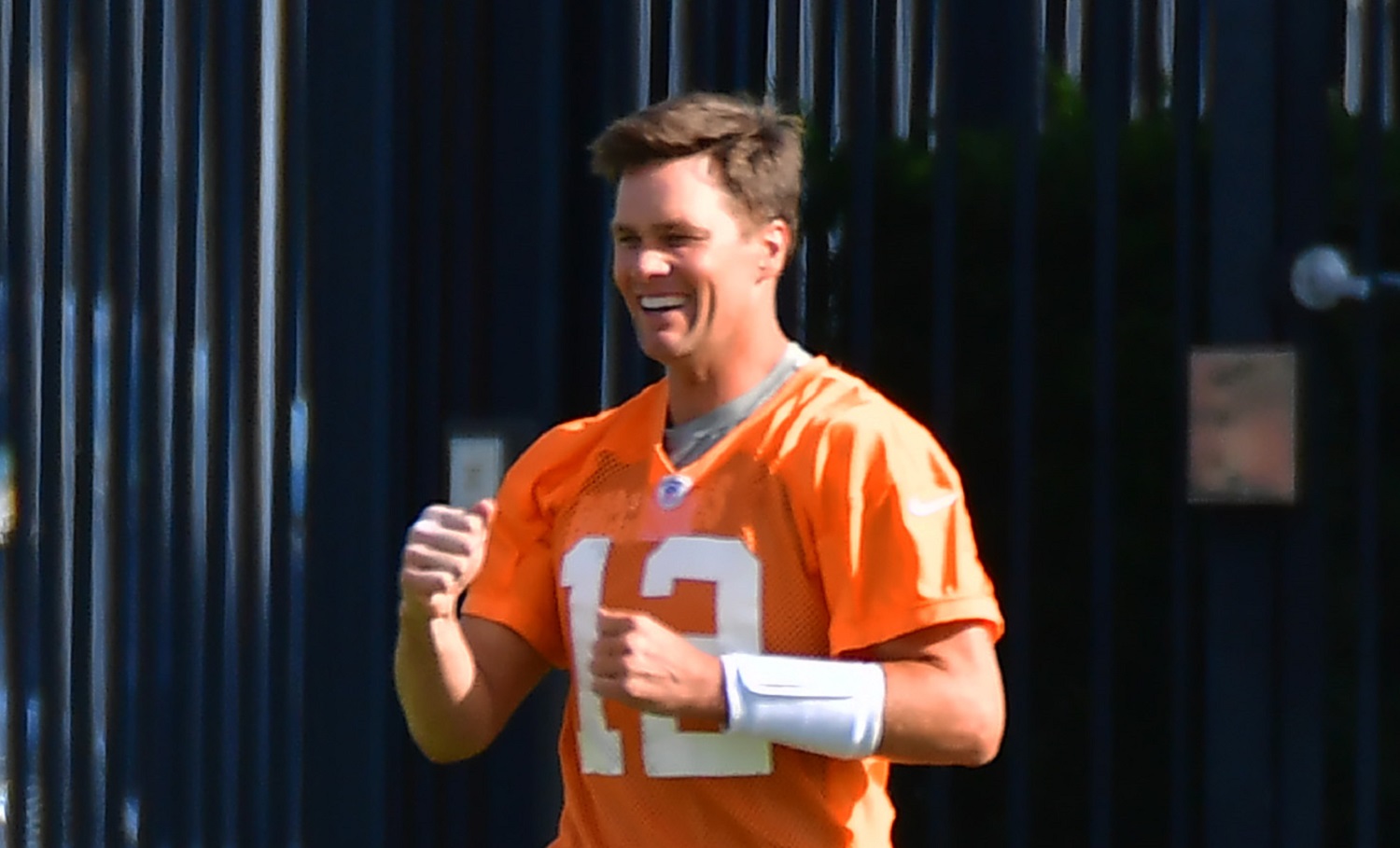 Bitcoin Is Doing to Tom Brady What 521 NFL Defenders Previously Accomplished
Tom Brady has conceded on Twitter that his Bitcoin investment has dropped sharply in value since he changed his profile picture on Twitter to promote cryptocurrency.
How do you come away with a small fortune as an investor? If you're Tom Brady, you start by plowing a large fortune into Bitcoin.
The Tampa Bay Buccaneers' Hall of Fame-bound quarterback may have the golden touch when it comes to winning Super Bowls, but his investment in the cryptocurrency has turned to lead, falling faster than Brady's stock did on NFL draft day in 2000.
Tom Brady has owned up to a loss on a risky investment
On the one hand, Tom Brady has money to burn. Aside from wife Gisele Bunchen being wealthy in her own right thanks to her modeling career, he has earned more than $263 million in NFL salaries over 21 seasons, according to Spotrac.com. Of course, he lost a lot of that to taxes, but Brady also made money via endorsements and business opportunities. Brady's net worth checked in at around $200 million last fall.
On the other hand, people with that much money available sometimes become overly aggressive with their investments. Bitcoin has thrown the man who has been sacked 521 times in regular-season games for one more loss, based on information that Brady shared on Twitter.
When Brady switched his social media profile picture to "laser-eyed Tom Brady" (we'll explain shortly) in mid-May, signifying her had invested in Bitcoin, the price sat at $56,245. It closed on June 25 at $31,637, its worst daily finish since January. That's a 43.8% haircut.
Brady hasn't said how much he invested, but there's obviously less in the account now.
"Alright the laser eyes didn't work. Anyone have any ideas?" Brady asked his Twitter followers three days later.
Here's one: Leave speculating in cryptocurrency to other folks. The volatility of Bitcoin and similar tools makes investing a risky proposition. In just the past year, Bitcoin has ranged in value from $8,977 to $64,863.
The star QB isn't the first athlete to dabble in cryptocurrency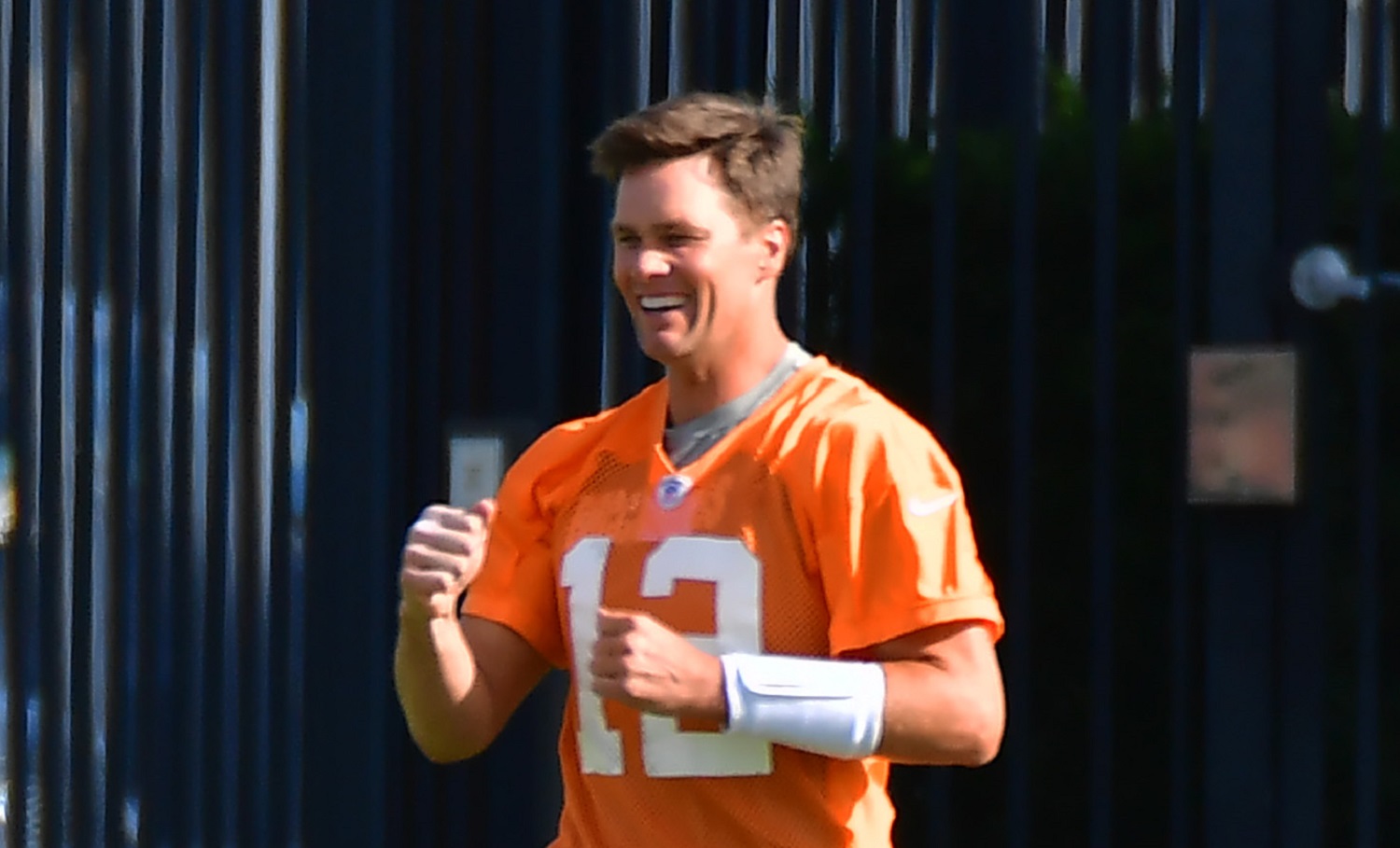 With lots of disposable income in the bank and time on their hands, other athletes have jumped into cryptocurrency.
Carolina Panthers tackle Russell Okung disclosed last fall that he was converting half of his $13 million salary into Bitcoin. NFL players collected their salary in weekly game checks under the terms of the collective bargaining agreement, and Okung probably wishes he could have collected it all by Labor Day.
Bitcoin's value stood at $10,363 on Sept. 10 and began to climb aggressively two months later. By the time he cashed his final check, the price had surpassed $40,000. If Okung invested each week and stayed all-in, he conservatively scored a 70% gain even after the price plunged late this spring.
Brooklyn Nets point guard Spencer Dinwiddie is the godfather of NBA cryptocurrency players. At one point last year, Dinwiddie floated the idea of letting fans pick his next team if they raised $25 million in Bitcoin through GoFundMe. The league quickly recognized it for an end-run on the salary cap and rejected the idea.
Why is there a 'laser-eyed Tom Brady' on Twitter?
Brady revealed in May that he invested in cryptocurrency, though he didn't say when he started or if Bitcoin was his preferred vehicle. Investor Jason Yanowitz tagged Brady in a tweet afterward and encouraged him to add "laser eyes" to his profile picture on Twitter.
Twitter users with friends in finance have probably seen the #LaserRayUntil100k hashtag, part of a campaign to encourage investment until Bitcoin's value reaches $100,000. The quarterback updated his profile photo to add laser eyes after Yano's tweet.
Yano joked with Brady on Monday, tweeting, "Yo @TomBrady, laser eyes off my man."
If that proves to be the key to turning the Bitcoin decline around, then cryptocurrency is even more speculative than experts have warned.
Like Sportscasting on Facebook. Follow us on Twitter @sportscasting19.