The Boston Celtics Have a $17.1 Million Ace Up Their Sleeve That Could Salvage Their Uninspiring Start to the Season
The Boston Celtics had high expectations entering the 2021-22 season, but they haven't gotten off to the start they probably envisioned. Through the first 27 games, Boston currently sits in 10th place in the Eastern Conference standings at 13-14.
This simply isn't a championship-caliber roster as currently constructed, but that could change soon thanks to a $17.1 million ace the Celtics have up their sleeve.
The Boston Celtics are barely clinging to a playoff spot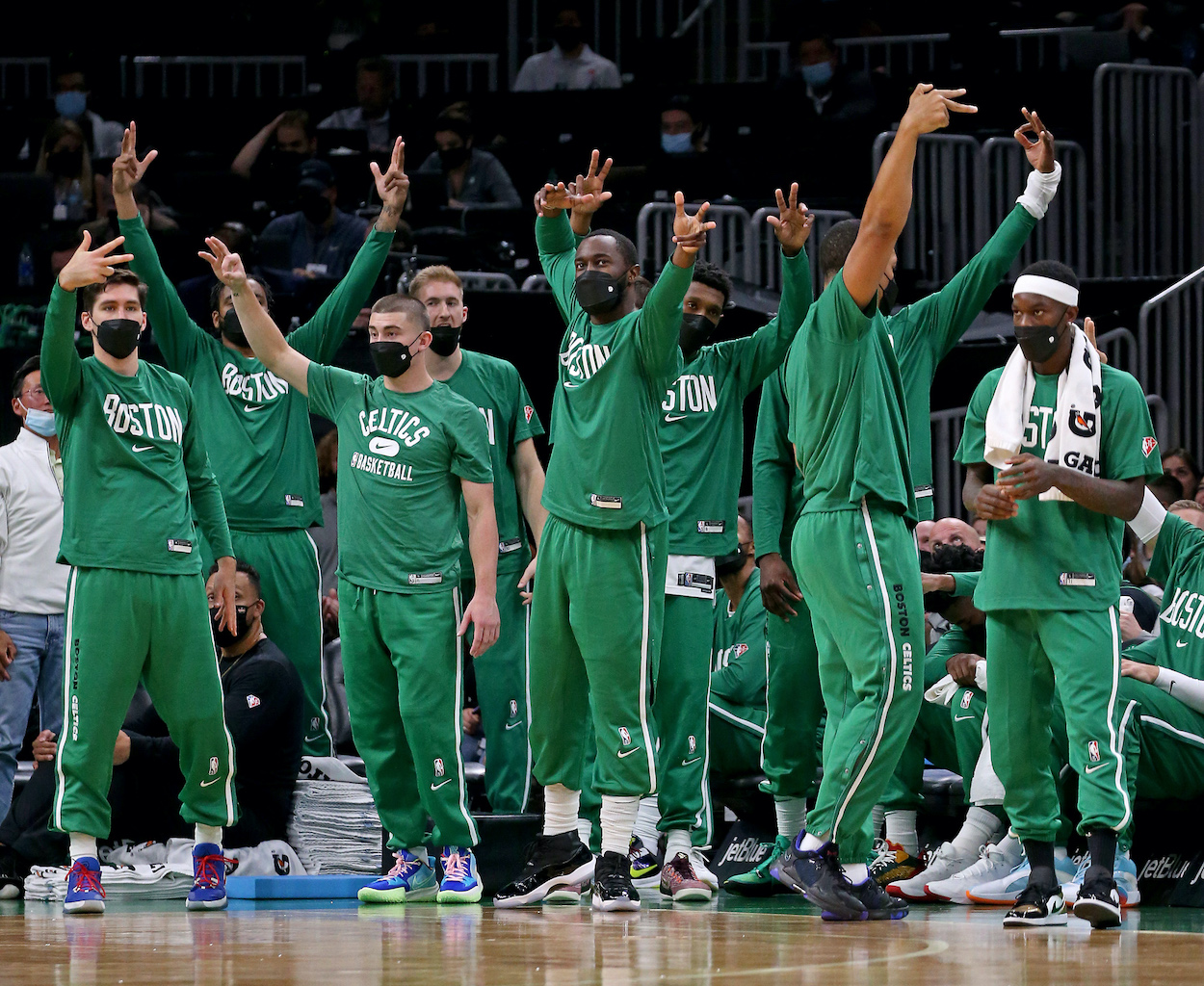 The Celtics got off to an unexpectedly slow start to the season. Boston went just 2-5 in its first seven games, and at 13-14 a quarter of the way through the season, the team just hasn't looked like the NBA Finals contender it's been in recent years.
Part of the Celtics' struggles can be explained by Jaylen Brown missing 14 of a possible 27 games. Brown has battled injuries and COVID-19 all year, so it's been tough for Boston to find any chemistry on the court with their superstar forward bouncing in and out of the lineup.
With just a few weeks left in 2021, the Celtics are barely clinging to a playoff spot at 10th in the Eastern Conference. And judging by what we've seen from this team thus far, the play-in tournament might be the best-case scenario for Boston by the end of the year.
Celtics have a $17.1 million ace up their sleeve
If the Celtics are serious about contending for the Eastern Conference crown next summer, they'll need to be aggressive in trade talks over the next few months. Rumors have surfaced recently that Boston is interested in a Ben Simmons-Jaylen Brown swap, but Brad Stevens has a secret weapon at his disposal that would allow him to add a much-needed piece without giving up one of his best assets.
Over the offseason, the Celtics sent Evan Fournier to the New York Knicks in a sign-and-trade deal, which created a $17.1 million trade exception for Boston to use within one year.
If you aren't familiar with trade exceptions in the NBA, let's break them down quickly. They essentially act as vouchers for teams to use in future trades. In this case, the Celtics can use their exception to trade for a player or multiple players with salaries that add up to $17.1 million.
In simple terms, Boston has a $17.1 million coupon to spend on trades before February's deadline or at some point next offseason. And after a disappointing start to the season, it's time to cash that coupon in.
Time is running out on Jaylen Brown and Jayson Tatum
We're now in Year 5 of the Jaylen Brown-Jayson Tatum era. With both players now entering their primes, the Celtics should be improving instead of taking a step back.
But this already looks to be the worst version of the Brown-Tatum Celtics. At this point, Stevens owes it to both players to build a championship-caliber roster around them this year. If they still can't reach the NBA Finals with a revamped roster, it might be a sign to go in another direction.
As for trade targets, Boston should take a look at Domantas Sabonis or Dejounte Murray. The Indiana Pacers are reportedly open to dealing a few of their core players, and the San Antonio Spurs should be in full rebuild mode after a 10-16 start to the year.
It's time for Stevens to earn his stripes as an executive by saving what could be a disastrous season for the Celtics.
Like Sportscasting on Facebook. Follow us on Twitter @sportscasting19.