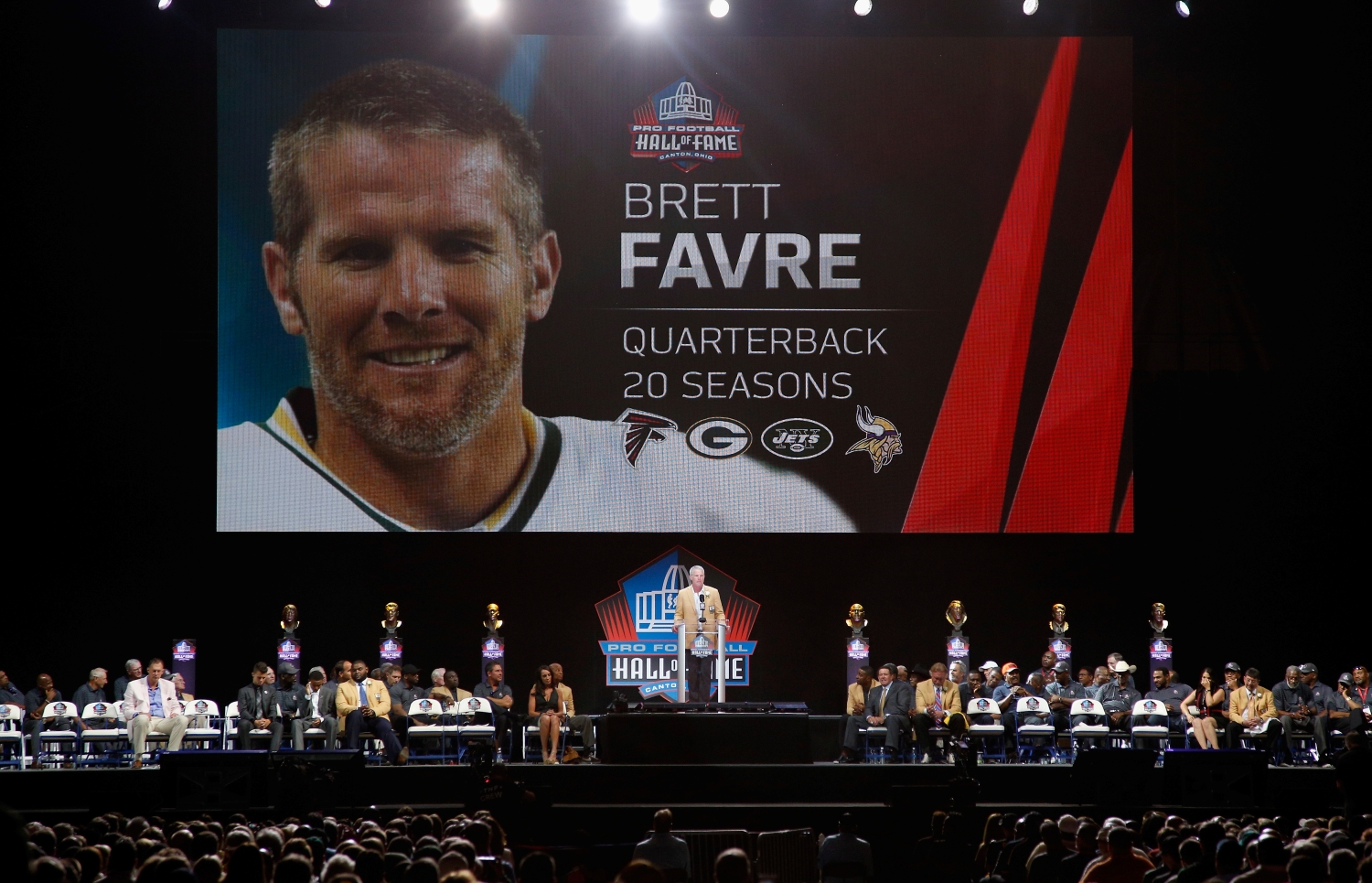 Brett Favre's Honest Discussion About Addiction With Dr. Phil Included an Eye-Opening Story About a Life-or-Death Decision
Green Bay Packers legend Brett Favre recently admitted his addiction to painkillers caused him to contemplate a true life-or-death decision.
Between his legendary toughness and rocket right arm, Brett Favre seemingly had everything he needed to succeed as an NFL quarterback. However, the physical toll of playing pro football led the Green Bay Packers legend down a path that resulted in addiction to painkillers.
Favre has openly discussed his use of opioids in an effort to educate the public. And in a recent episode of his podcast that featured Dr. Phil, he admitted his addiction to painkillers caused him to contemplate a life-or-death decision.
Brett Favre refused to let injuries keep him off the field
Brett Favre earned widespread respect for his skills and his ability to stay on the field. Despite playing during an era in which physicality reigned supreme, the Mississippi native somehow started 297 consecutive regular-season games.
In 16 seasons with the Packers, Favre earned nine Pro Bowl selections, three MVP awards, and his only Super Bowl ring. Even though he remained the team's starting quarterback for nearly two decades, he certainly could have surrendered his job on several occasions.
After all, Favre dealt with plenty of injuries during his early days with the Packers, including a shoulder separation, a hip pointer, a severely sprained left ankle, and a sprained right thumb.
Of course, he sustained much more damage during his 20-year NFL career.
But a rough day at the office during the 1994 season led Favre down a path that became dark very quickly.
Everything changed for the Packers star in 1994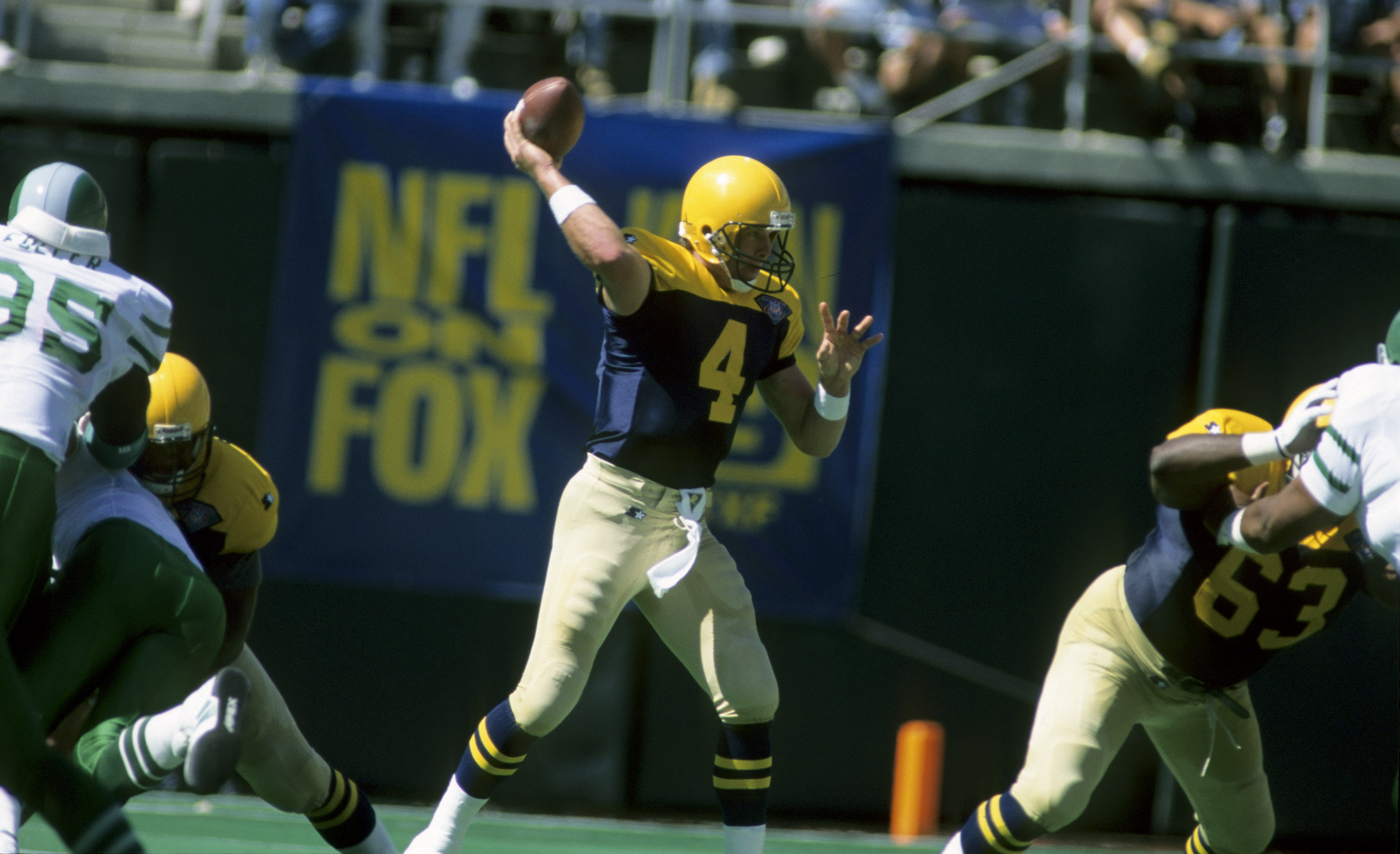 Brett Favre's third year in Green Bay turned out to be a life-altering one. During a recent episode of the Bolling with Favre podcast, the retired former NFL star detailed how he became addicted to opioids.
"When I first realized that I liked the pain pill was after that Philadelphia game in '94," he told Dr. Phil and co-host Eric Bolling.
Favre stated he took painkillers several times throughout the course of that season, and he eventually began taking two pills per day. He even relied on teammates for help.
"Maybe the third day I would ask another player to get two pills, so I just didn't ask the same person," Favre explained. "You start learning to manipulate the system, and you become very good at it."
The Pro Football Hall of Famer said he essentially consumed a month's prescription within a two-day span. And by the end of the 1994 season, his opiate use became "constant."
"When I wasn't home, I was taking the pills," Favre said.
Favre tells an eye-opening story about a life-or-death decision
During his honest discussion with Dr. Phil and his co-host, Brett Favre revealed he had a seizure the night before a game during the 1995 season. After a neurologist initially told him the episode occurred from a lack of sleep, the doctor eventually found out about his addiction to painkillers.
That didn't stop Favre from continuing to use opioids that season.
However, after suffering a second seizure while at the hospital for ankle surgery, he went to rehab for 75 days. But Favre admitted he learned how to manipulate that process, too.
After continuing to use painkillers during Green Bay's magical 1996 season, he faced a life-or-death decision while at home in Mississippi.
"I was as low as I possibly could be," Favre said. "I said it's one of two things: I die, or I flush these pills down the toilet."
He contemplated what to do for two hours before he eventually flushed the pills down the toilet.
"I almost wanted to kill myself because of doing that," he explained. "I could not believe that I had actually done that, and I was so mad at myself."
Favre experienced withdrawal symptoms for two weeks, but he never went back to using opioids. He later went to rehab to treat his addiction to alcohol.
The 51-year-old revealed he hasn't "taken a drop" of alcohol since 1998.
How to get help: In the U.S., contact the Substance Abuse and Mental
Health Services Administration helpline at 1-800-662-4357.
All statistics courtesy of Pro Football Reference.