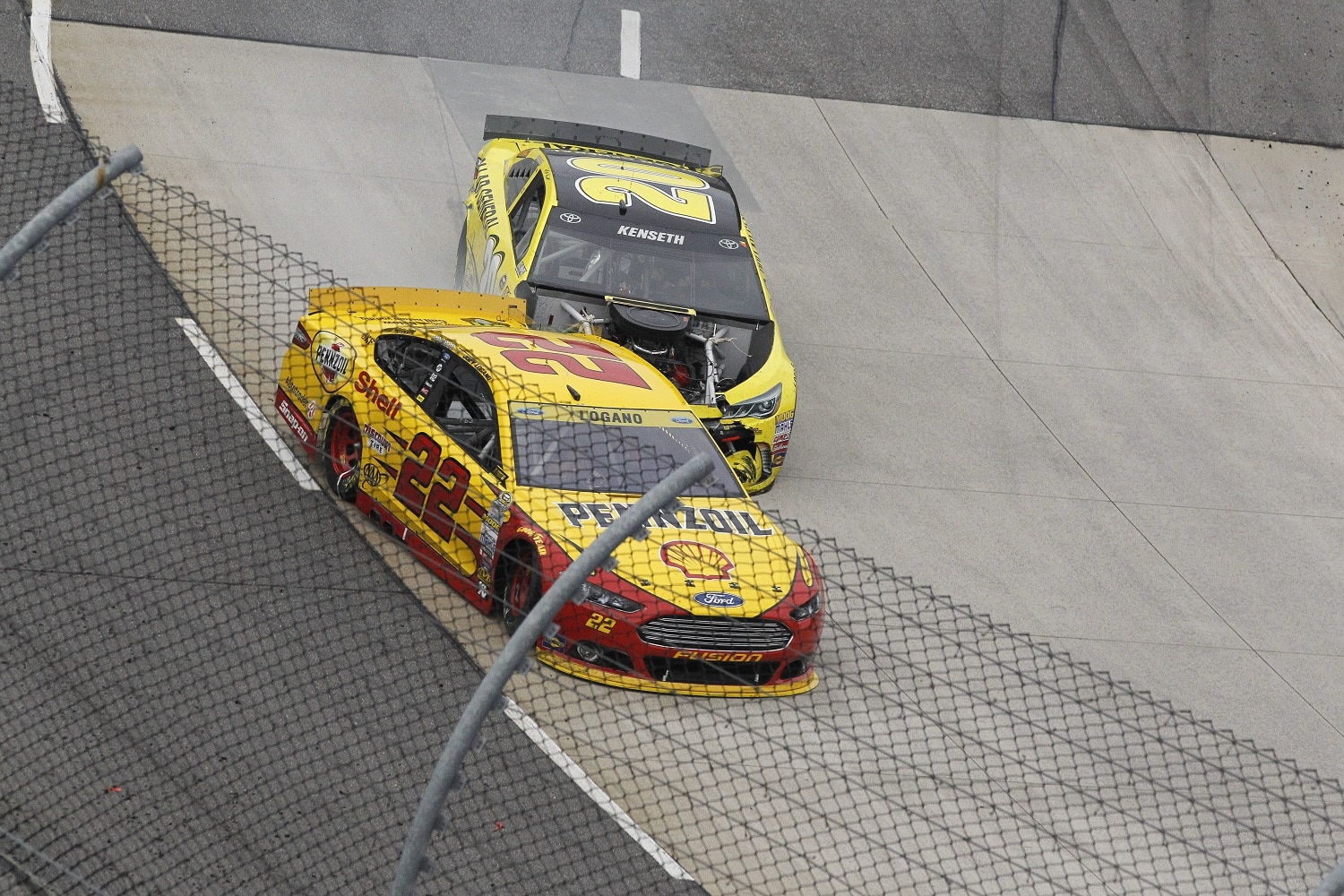 The Bubba Wallace Comparisons to Matt Kenseth's 2015 Suspension Don't Hold Water
NASCAR fans eager to see Bubba Wallace suspended are wrong to draw parallels to an incident at Martinsville in 2015.
Bubba Wallace had barely shoved Kyle Larson for the third time on Sunday at Las Vegas Motor Speedway when social media lit up with comparisons to an incident involving Matt Kenseth and Joey Logano seven seasons earlier.
Some of the similarities were obvious, starting with the fact that their incident also took place in a playoff race. The differences, however, are significant enough that the legion of critics looking for Wallace to draw a suspension are unlikely to get their wish.
Matt Kenseth and Joey Logano battled in 2015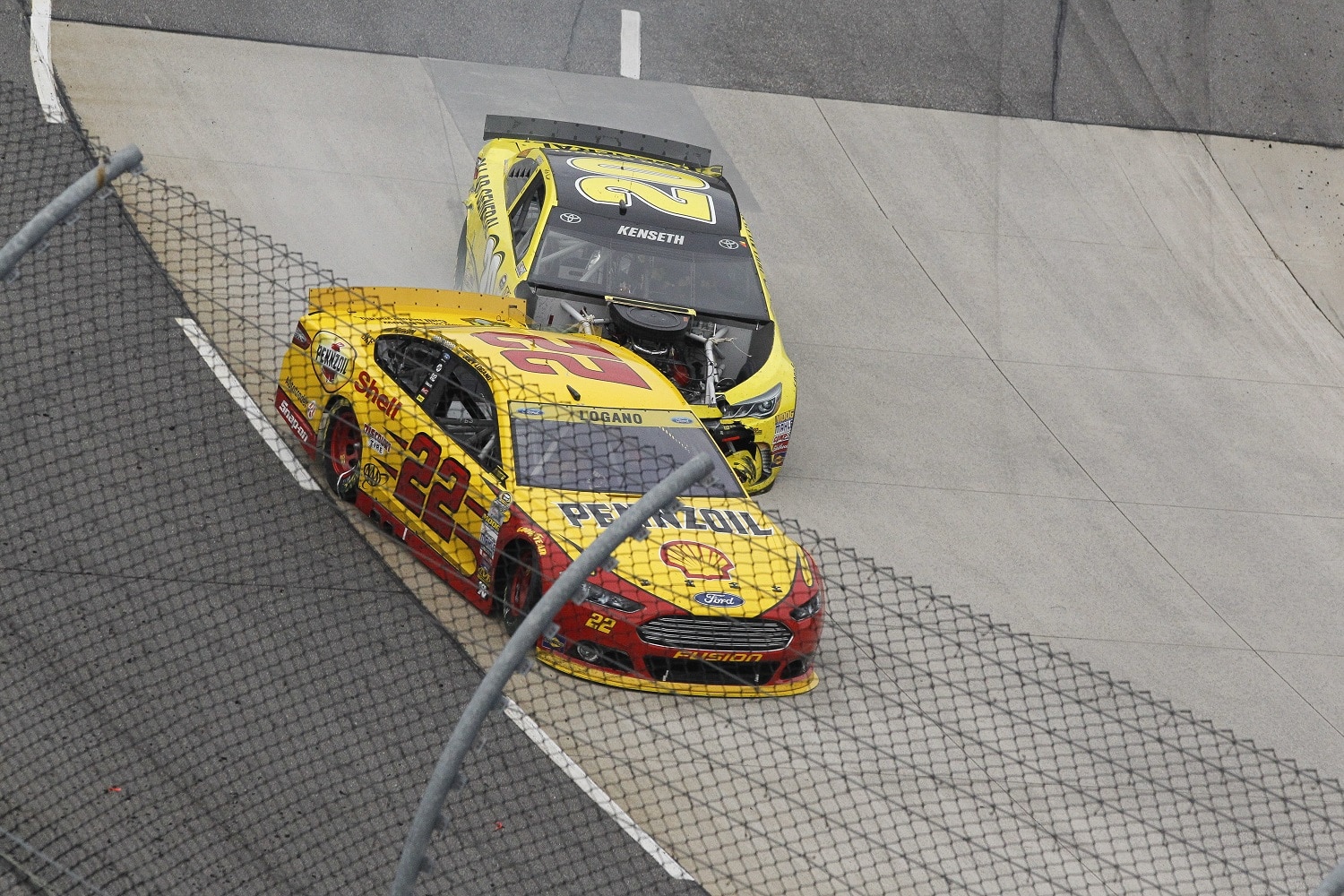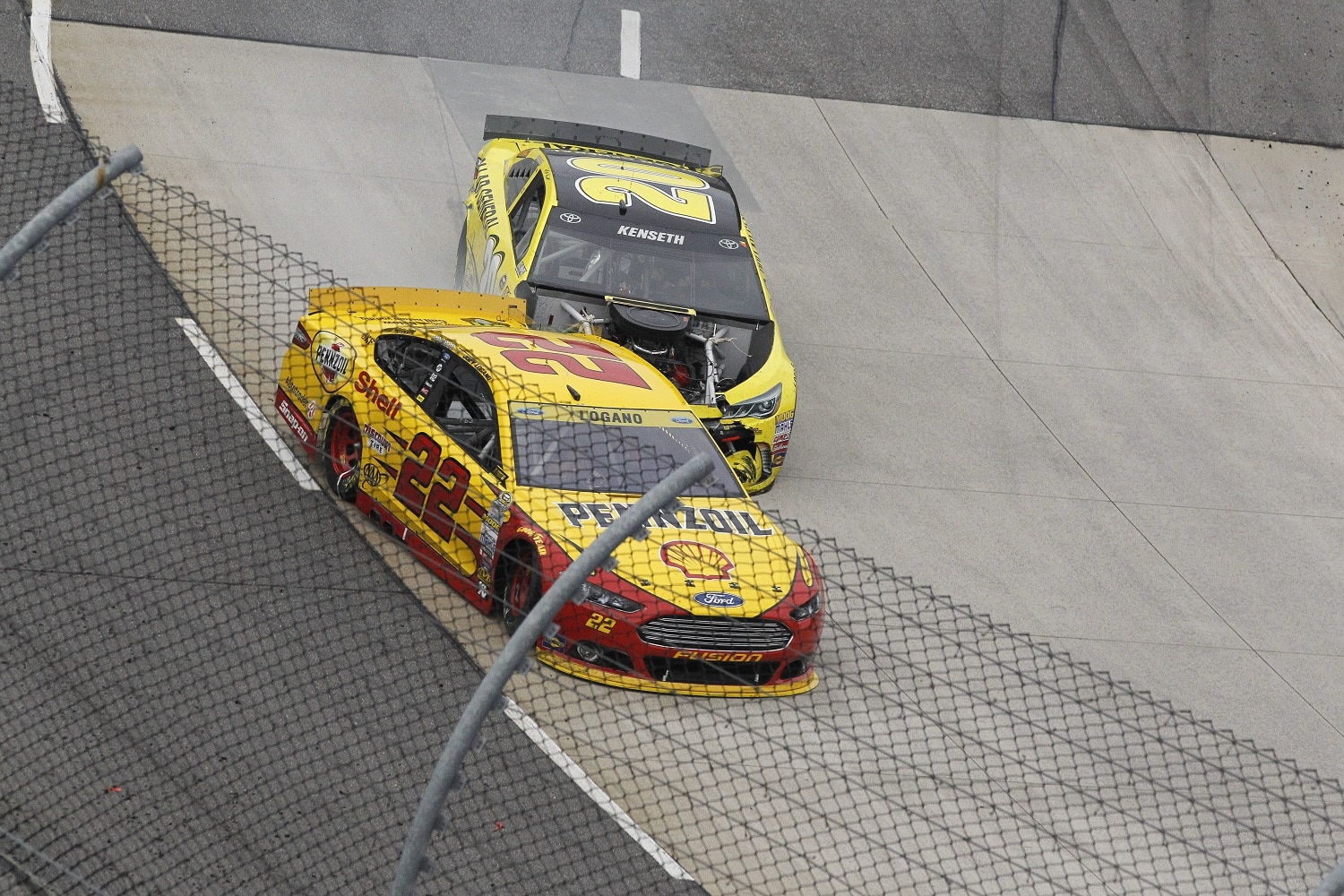 Joey Logano won the NASCAR Cup Series race on Sunday in Las Vegas, and he has an indirect connection to the Bubba Wallace-Kyle Larson incident.
Logano (three) and Matt Kenseth (four) combined for seven wins in 2015 en route to finishing second and sixth, respectively, in regular-season points. Kenseth won again two races into the playoffs, but a crash at Charlotte two weeks after that left him in a deep hole. Winning one of the next two races appeared to be the only path to making the round of eight.
Kenseth was leading at Kansas the next week with seven laps to go when Logano dumped him and went on to the victory. Finishes outside the top 10 at Kansas and Talladega ended Kenseth's bid for a second series championship.
On Nov. 1, 2015, Kenseth showed he hadn't forgotten. After Logano led 207 of the first 458 laps in the Goody's Headache Relief Shot 500 at Martinsville, Kenseth's lapped car (Logano teammate Brad Keselowski spun him earlier) tucked in behind Logano, spun him, and then followed the No. 22 Ford into the wall to total the car.
It earned Kenseth a slew of new fans (in the stands and the garage), contributed to Logano not qualifying for the Championship 4, and resulted in NASCAR parking Kenseth for two races. The suspension was NASCAR's first for on-track behavior since Kyle Busch in 2011.
Bubba Wallace's circumstances are somewhat different
NASCAR came down hard on Matt Kenseth in 2015 for two reasons in particular: Joey Logano was still competing for a championship, and using a car to exact revenge created obvious safety concerns.
The incident between Bubba Wallace and Kyle Larson was between two drivers not in the hunt for the championship, with Larson having bowed out a week earlier in Charlotte. However, it's worth noting that Larson's No. 5 Chevy is still alive in the competition for the owners' title, which has financial implications. Additionally, Wallace sent Larson spinning toward Christopher Bell, resulting in a playoff driver getting taken out of the race.
NASCAR, which likely will mete out a penalty on Tuesday or Wednesday, will not take kindly to Wallace coming down the track to clip Larson's car at 150 mph or more, so the driver of the No. 45 Toyota's suggestion that he had lost his steering needs to hold up for his sake.
Regardless, there's a major difference in incidents seven years apart that will keep NASCAR from parking Wallace. When Kenseth wiped out Joey Logano in 2015, he was taking revenge for an incident two weeks earlier. It didn't help that Kenseth complained just days earlier that NASCAR had lost control of the sport.
In Wallace's case, he was reacting seconds after Larson came up the track, causing the No. 45 Toyota to go into the wall. NASCAR is likely to look less harshly upon a driver reacting in the heat of the moment (See: Gragson, Noah).
Bubba Wallace is looking at a fine and probably probation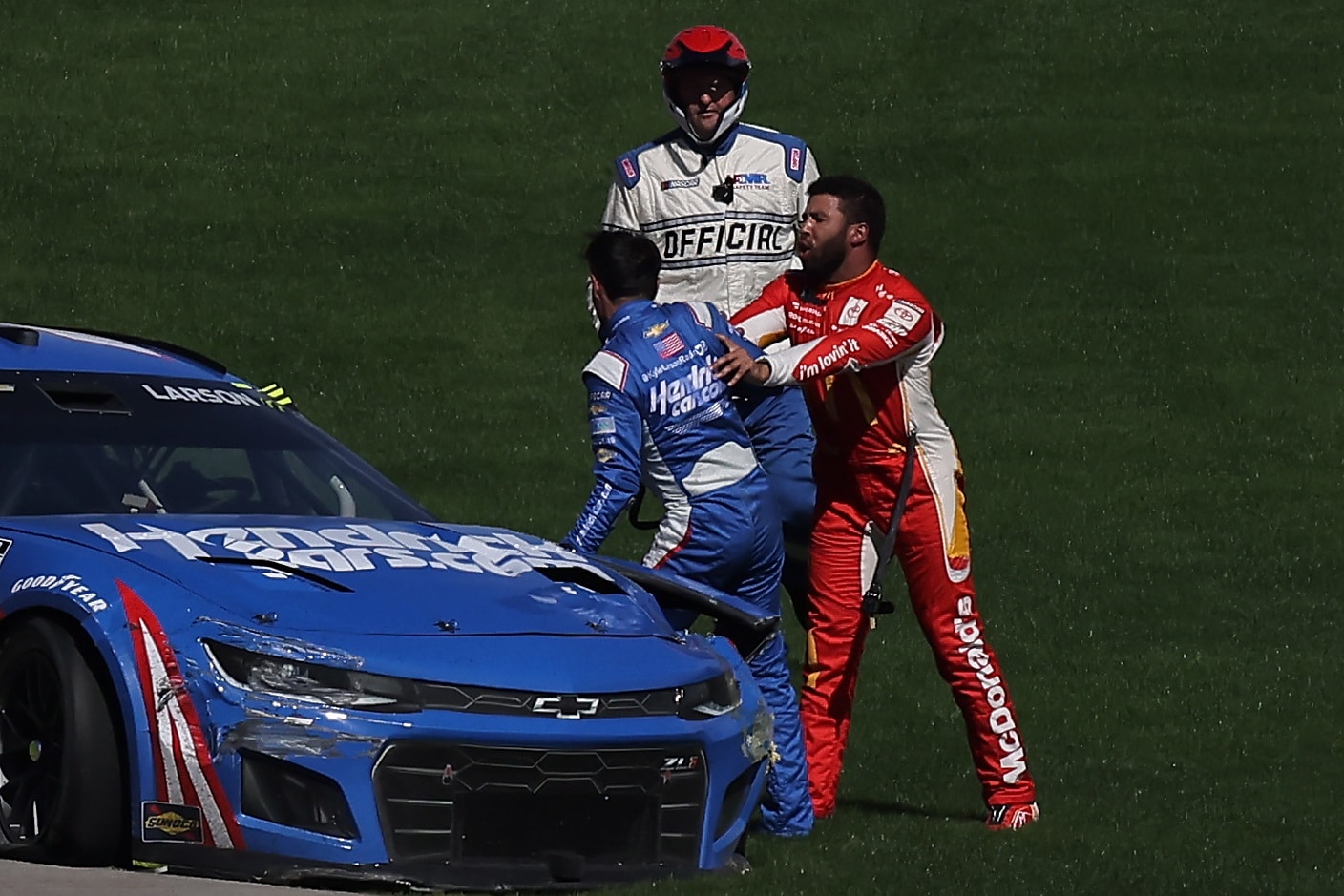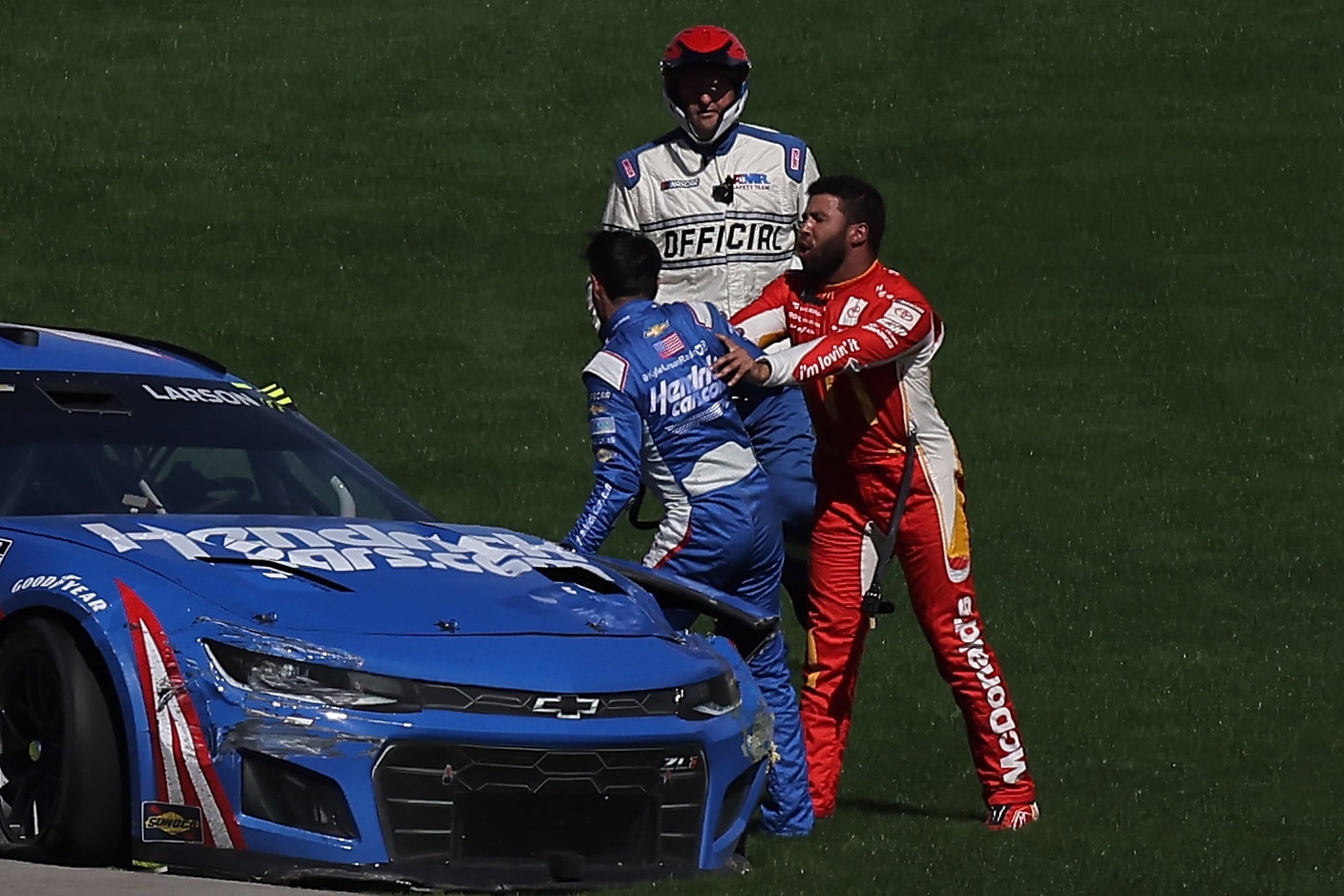 Part of Matt Kenseth's penalty in 2015 was a six-month stint on probation. That's a card NASCAR seldom plays, so using it now in combination with a fine and points penalty would send a message that Wallace took things too far.
As for shoving Larson, who refused to engage in similar fashion, figure that NASCAR will let that slide; punches would have been a different story.
Regardless of everything else, Wallace will have to answer for one other action. In order to confront Larson in the infield, Wallace had to get out of his car and walk across the track. While the caution flag was out, slowing the field, NASCAR's rules require drivers to stay in their car until safety vehicles arrive unless there is a fire or other imminent danger.
Hopping out of his car to go confront Larson will almost certainly mean an additional fine.
Got a question or observation about racing? Sportscasting's John Moriello does a mailbag column each Friday. Write to him at [email protected].
Have thoughts on this topic? Keep the conversation rolling in our comments section below.