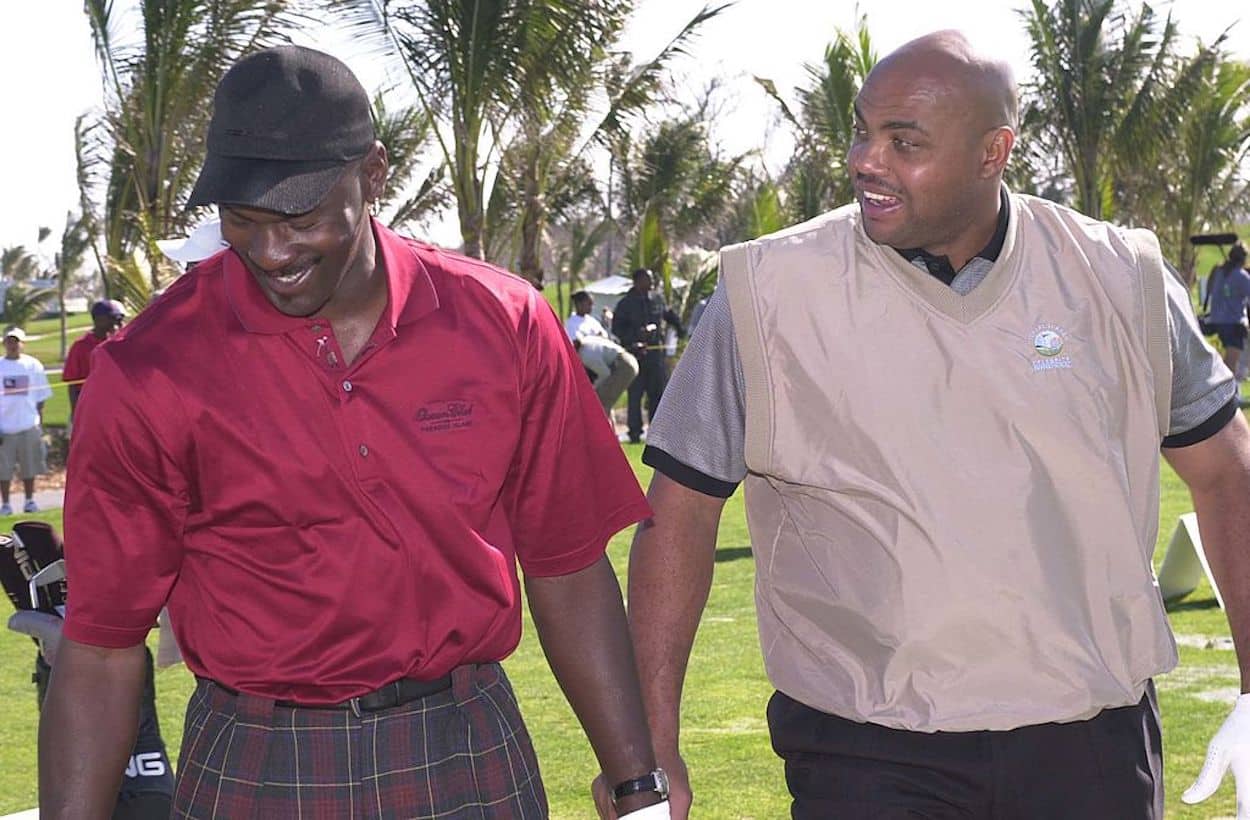 Charles Barkley Changed Michael Jordan's Perspective by Saying He Wasn't a Role Model
When he heard Charles Barkley say that he wasn't a role model, Michael Jordan realized the forward was onto something.
In the world of sports, certain moments live on in history long after the calendar advances. While it didn't take place on the court, Charles Barkley famously telling the world that he wasn't a role model was one of those instances. At the time, it seemed unthinkable that a pro athlete, even one who wasn't always on his best behavior, would make such an admission. The entire sporting world, including Michael Jordan, took notice.
Yes, even His Airness came away from Chuck's commercial with a new perspective. Not only did Jordan appreciate Barkley's candor, but he came to realize that the forward was right: It wasn't a basketball player's job to be a role model.
Charles Barkley's bold claim about the role of professional athletes change Michael Jordan's mind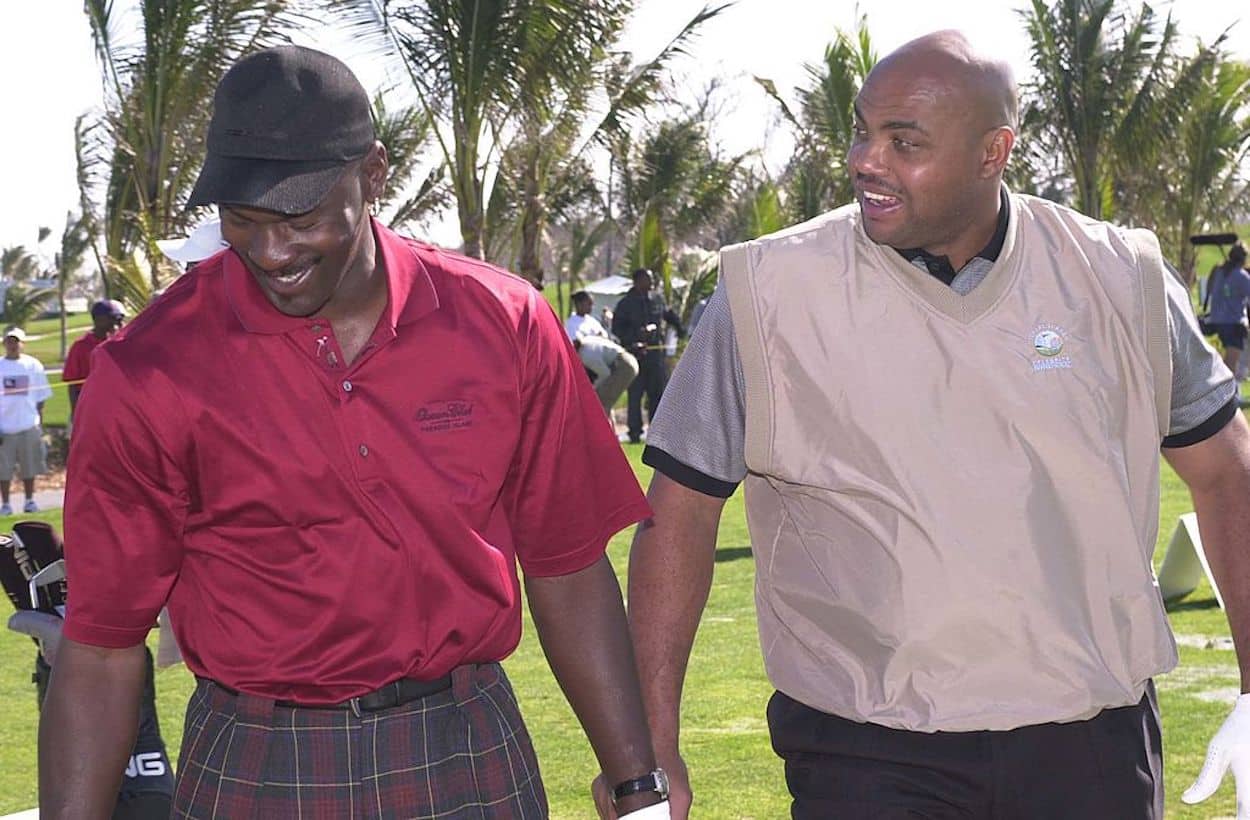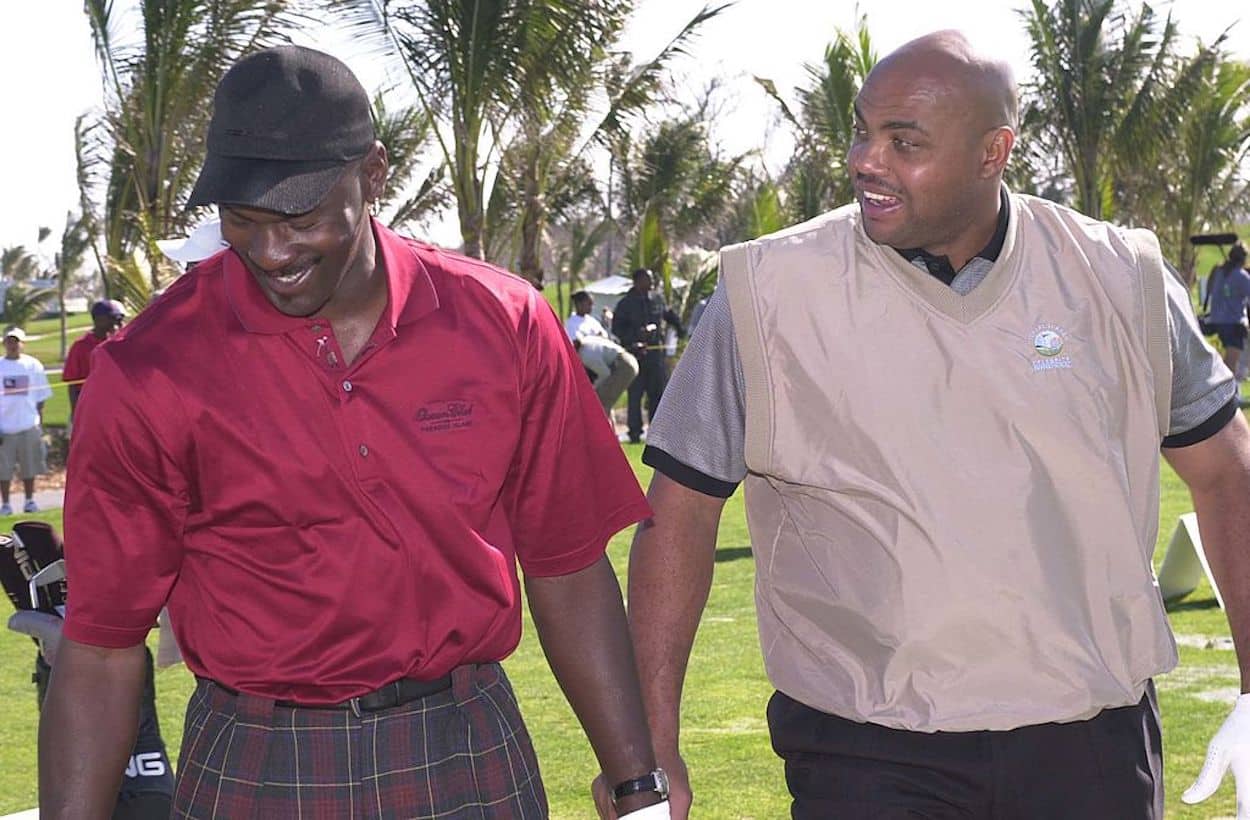 When you think of Michael Jordan, you probably imagine someone who stood incredibly firm on his convictions. In the early 1990s, though, an opponent managed to change his mind.
In 1993, Charles Barkley's famous "I am not a role model" commercial hit the airwaves. Beyond its blunt honesty — Who had ever seen an athlete talk about their role in society like that? — the spot also benefited from good timing, as Sir Charles was playing MVP-caliber ball at the time and heading toward the NBA Finals. The ad didn't just grab fans' attention, though. It also spoke to His Airness.
During a 2007 GQ interview, Larry Platt asked Jordan for an example of a time when he felt like Barkley said something that he was unable to voice himself. The living legend went straight to the iconic advertisement.
"For instance, when he came out and said, 'I'm not a role model,'" MJ explained. "I realized we're really not. We assume that responsibility because of the respect we're given. But we can't tell these kids they can be us."
Jordan wasn't just impressed by Barkley's willingness to speak his mind, though. He also came away with an entirely new perspective.
"When he first came out with that, I was like, "Wow, he's right." Because your parents are your role models, or your grandparents or your aunt," His Airness added.
While you can debate the validity of that statement — it's perfectly fair to argue that athletes are obligated role models based on the amount of influence they possess — it does help underscore the magnitude of Barkley's statement. The ad sent shockwaves through the Association.
Karl Malone, for example, disagreed with Barkley's take. Commissioner David Stern was so irked by the commercial that he refused to let Sir Charles wear any NBA apparel in the spot and, every year at the All-Star Game, would remind Mark Thomashow, Nike's former senior director of business affairs and brand marketing, of just how much he disliked the commercial (h/t Yahoo Sports). Add changing Michael Jordan's opinion into the equation, and it's clear just how much prescient Sir Charles' comments were.
These days, Barkley is still saying his piece on TNT. And, while you might not always agree with his takes, it's undeniable that when he speaks, people listen. The more things change, the more they stay the same.
Have thoughts on this topic? Keep the conversation rolling in our comments section below.