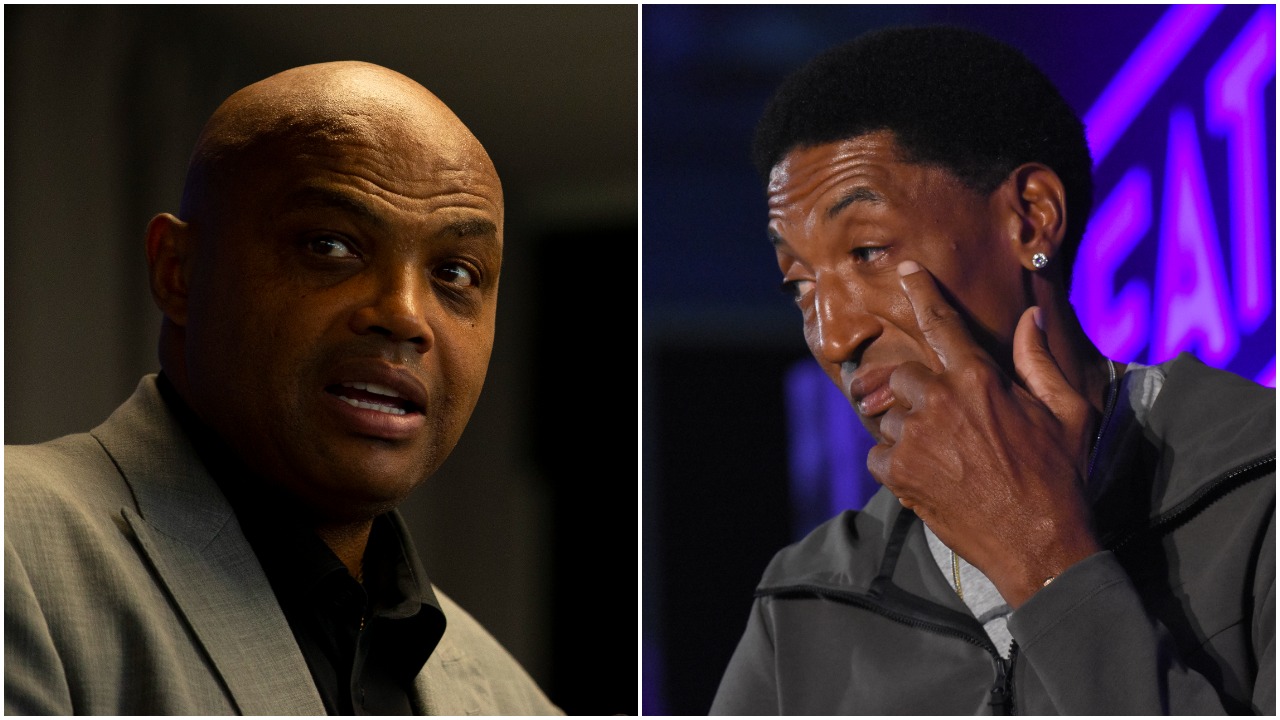 Charles Barkley Fires the Latest Shot in His Ongoing Feud With Scottie Pippen
Charles Barkley has fired the latest shot in his ongoing feud with Scottie Pippen by saying he's "damn sure tougher" than his former Dream Team and Houston Rockets teammate.
It's been 22 years since the little squabble between Charles Barkley and Scottie Pippen began, and there are no signs that it's going to end anytime soon. Earlier this summer, Pippen was firing shots at — well, everyone — and reignited his feud with Sir Charles by questioning his toughness. Initially, Barkley didn't really fire back, simply saying what Pippen was doing was "unfortunate." But he certainly fired back this week, saying he was "damn sure tougher" than his former Dream Team and Houston Rockets teammate.
Scottie Pippen questioned Charles Barkley's toughness
In one of the most candid interviews he's ever given, Pippen spoke with GQ earlier this summer and took shots at Michael Jordan, Phil Jackson, and several others. At one point during the interview, Pippen brought up Barkley. And while he did say Charles was "a great player," he also said, "when you talk about success in winning, you don't speak of Charles Barkley's name."
But that wasn't the comment that made headlines. That would be this one:
"He only got arrested for throwing some little white guys out of a window. I ain't never seen him fight a Black man unless there were referees around. He plays his role like he's tough. I don't know nobody he done whooped."

Scottie Pippen on Charles Barkley
Not long after the interview was released, Barkley responded by saying he wasn't going to respond. Speaking on Turner Sports' The Steam Room podcast, Sir Charles simply said it was "unfortunate" that Pippen was taking shots at everybody but understood why he was doing so as Scottie is releasing an autobiography this fall and is already promoting it. Barkley said it was "silly and stupid" for men their age to "have beefs" and essentially tried to laugh the whole thing off.
But he must have had a change of heart this week as he threw another log on the fire.
Barkley says he's 'damn sure tougher' than Pippen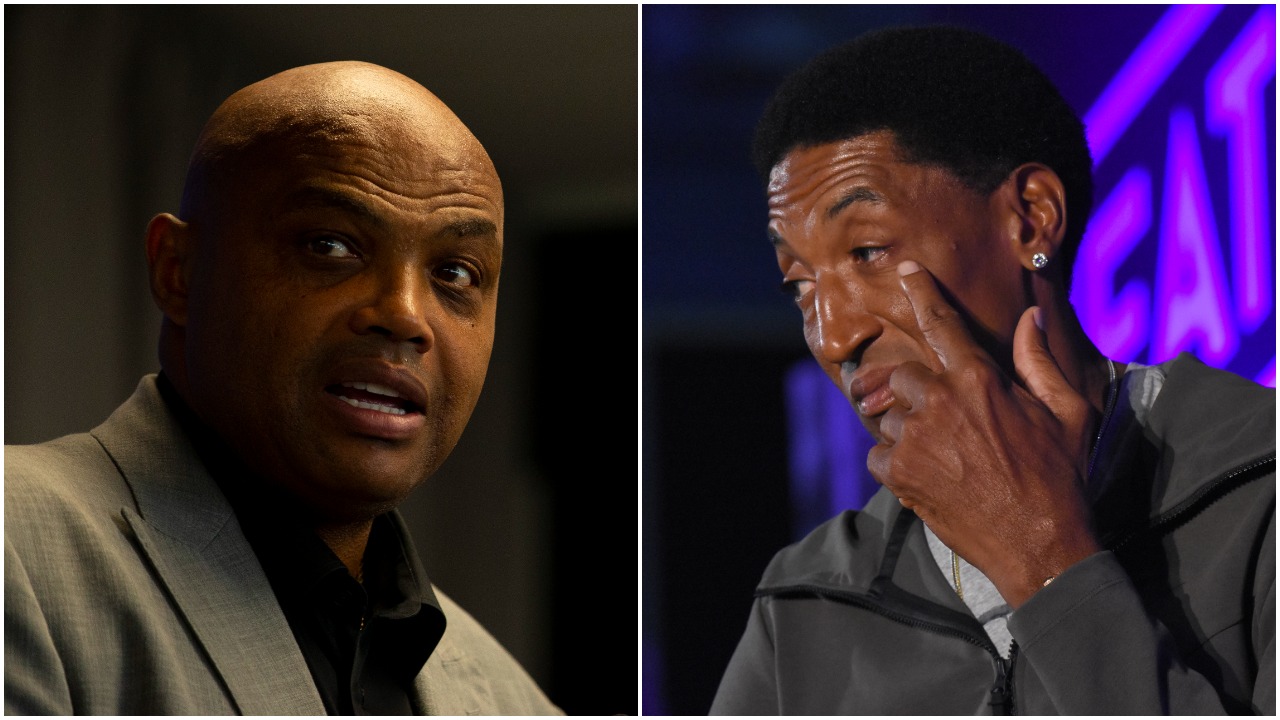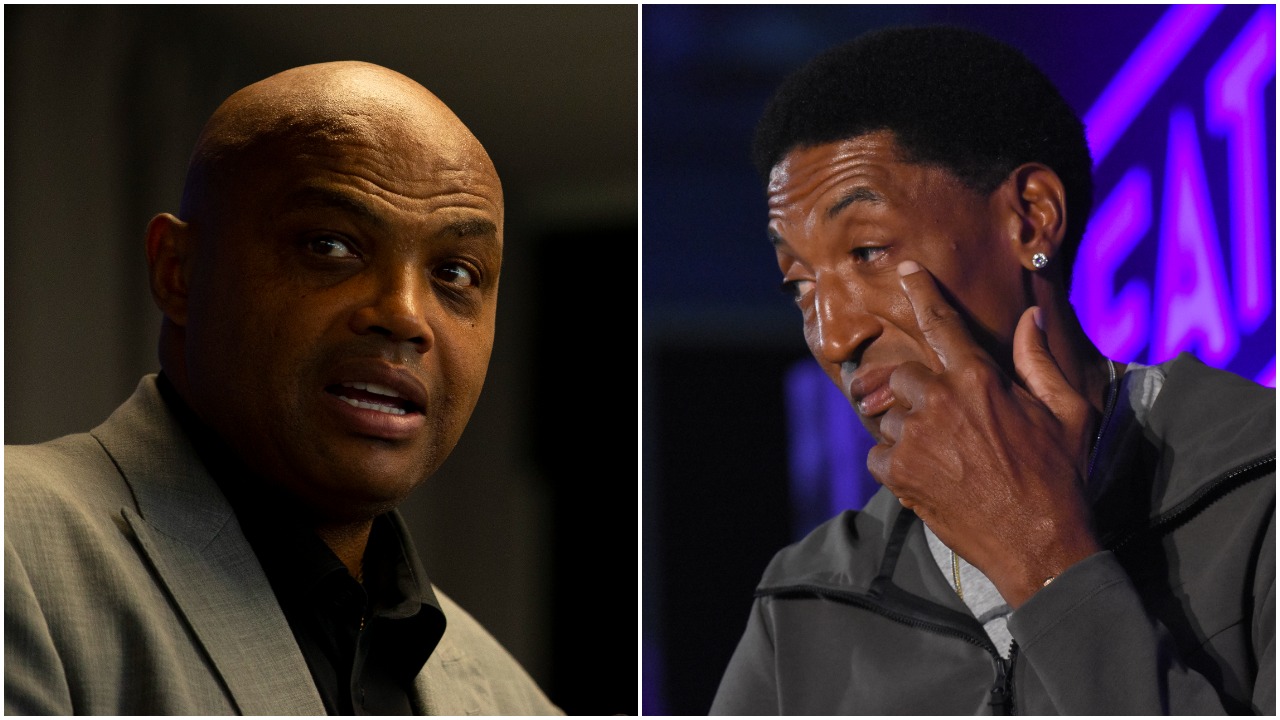 During an appearance earlier this week on the Waddle and Silvy show on ESPN 1000 in Chicago, Barkley finally decided to truly clap back at Pippen and had this to say:
"I'm damn sure tougher than Scottie Pippen. I don't walk around saying I'm Billy Badass, but I can promise you one thing — I'm tougher than Scottie Pippen, let me put that to rest right now.

"I'm not no fake tough guy, I don't pretend to be a tough guy but I am tougher than Scottie Pippen."

Charles Barkley on Scottie Pippen
Celebrity boxing, anyone?
So how did this whole thing get started in the first place?
Why the Scottie vs. Charles feud began in the first place
For those unaware of why Barkley and Pippen began feuding in the first place, it all dates back to 1999 when the two were teammates with the Houston Rockets.
Following the Chicago Bulls' "Last Dance" season in 1997-98, Pippen was traded to Houston to team with Barkley and Hakeem Olajuwon, both of whom were near the end of their respective careers. The Rockets were an older team, so they were actually helped when the 1998-99 season was shortened to 50 games due to the lockout. But following a 31-19 regular season, Houston was bounced in the first round of the playoffs by Shaq and Kobe's Los Angeles Lakers.
At that point, Pippen requested a trade to LA. And he went public with that request and named Barkley as one of the reasons he wanted out, calling him "selfish" and saying he didn't "show the dedication" to win. Sir Charles demanded an apology, saying he'd get "arrested for murder" if Scottie didn't do so. But Pippen refused to oblige and added to his insults with this comment (h/t Los Angeles Times):
"I wouldn't give Charles Barkley an apology at gunpoint. If anything, he owes me an apology for coming to play with his fat butt."

Scottie Pippen on Charles Barkley
And it was that comment that led to Scottie's remarks to GQ as he stated he still has never apologized.
Stay tuned, ladies and gentlemen. Pippen's book drops in November, and I'd venture to guess that he takes a few more shots at Barkley in there. And it seems as if Sir Charles is now willing to fire back.