Charles Barkley Gets Personal With the Unvaccinated in Profanity-Laced Rant
Charles Barkley never holds back. The former Philadelphia 76ers and Phoenix Suns star and current TV analyst had a harsh message for those who haven't been vaccinated for the coronavirus (COVID-19). He even got personal with some harsh name-calling, and then he offered a suggestion to all sports leagues.
Charles Barkley is vaccinated and says you should be, too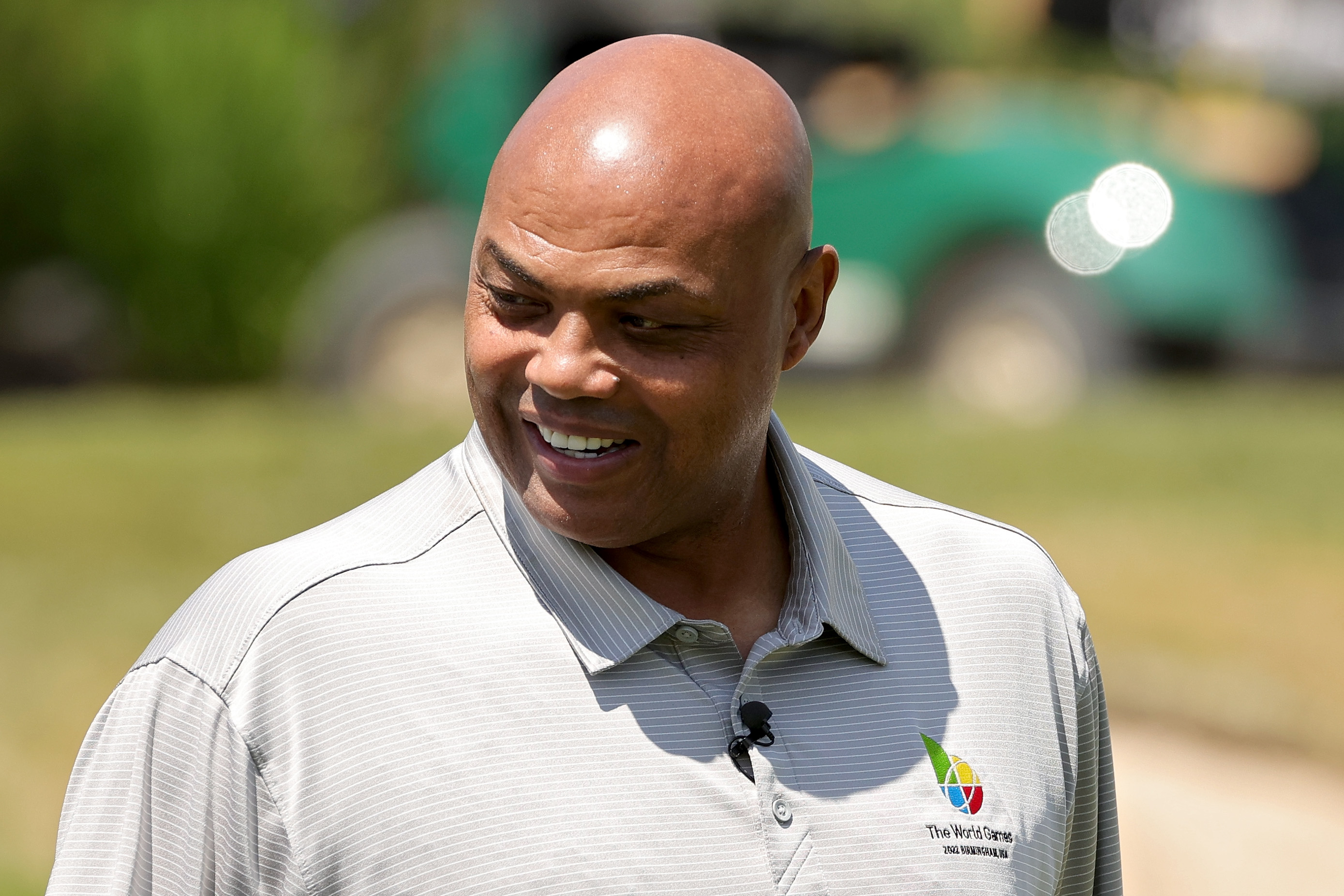 While COVID-19 vaccination talk has been a hot topic lately, it has been a big player in the world of sports. With the NFL camps opening, the league sent a memo to teams that didn't sit well with some players. The NFL stated a team would have to forfeit if a game was postponed because of an outbreak caused by unvaccinated players and couldn't be rescheduled during the 18-week schedule. Players on both teams would lose their game pay if a forfeit occurred.
Cole Beasley of the Buffalo Bills and DeAndre Hopkins of the Arizona Cardinals have been the two most outspoken players opposing that mandate. They don't believe the league should be swaying players to get vaccinated.
Barkley weighed in on the vaccination topic. He started by saying he was vaccinated before ripping those who weren't.
"Yes, I'm vaccinated," says Barkley said, according to CNBC. "Everybody should be vaccinated. Period."
He went a step further.
"The only people who are not vaccinated are just a–holes," he said.
Charles Barkley said all sports leagues should make their players get the vaccine
Barkley was just beginning his expletive-filled rant. He didn't just stick to the NFL. He said he believed sports teams should make it mandatory that their players get vaccinated.
As usual, he didn't hold back.
"There's s— you can't do at work and there's s— that have to do at work," he said. "So every workplace has rules and I think one of the rules (should be) that guys have to be vaccinated.
"Can you imagine if one of these guys that are not vaccinated, if they get one of these players' kids, wives, girlfriends, moms and dads sick and they die over some unnecessary conspiracy bulls—. I think that would be tragic."
Reports have 90% of NBA players vaccinated
While there are players who aren't vaccinated, the NBA is in a pretty good place with its vaccination numbers. NBPA executive director Michele Roberts recently stated that 90% of the NBA players are vaccinated.
"Your health is your business," Roberts said during a Q&A with Yahoo! Sports. "I had individual conversations with players who were rabidly opposed to a vaccination, who I know got vaccinated, ultimately.
"And it ended up being exactly what was described as it was a personal decision, where the guys wanted to work through their concerns. I mean, we were at 90%, which I, frankly, think is much, much more than I would have predicted a couple of months ago."
According to NFL.com, 85% of the NFL players have received at least the first dose of the vaccine.
NFL Network's Tom Pelissero reported that 14 of the NFL's 32 clubs have vaccination rates higher than 90 percent.
Those numbers are pretty impressive, but if Barkley were the commissioner of either of those two leagues, it would be 100% or bust.