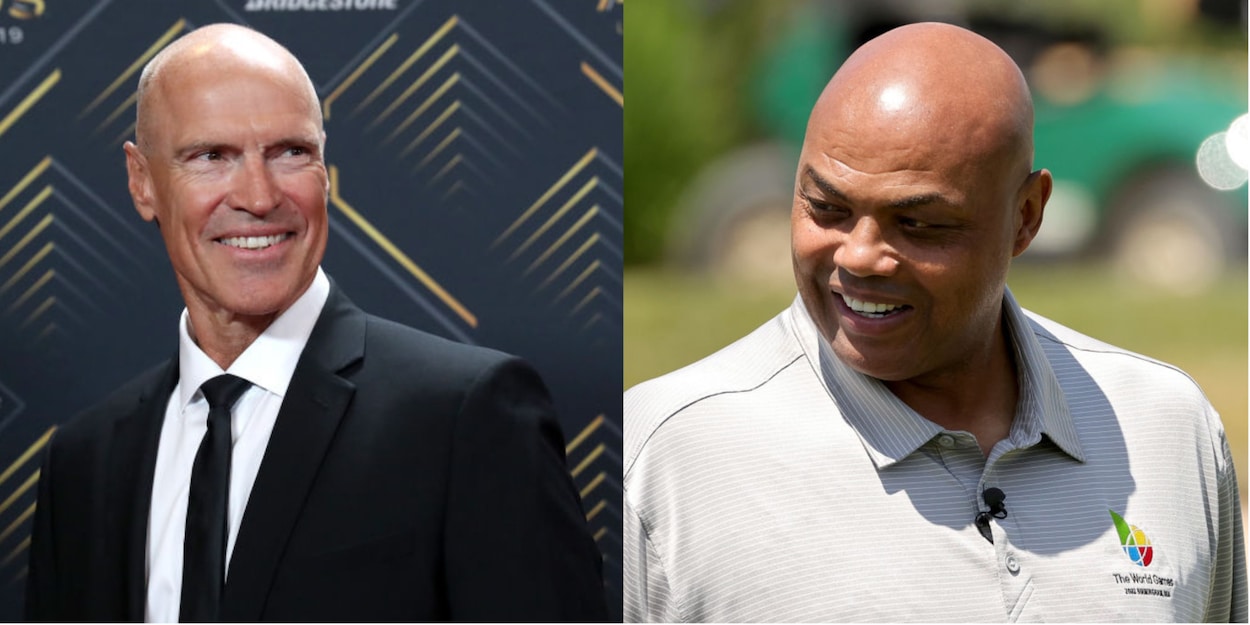 Charles Barkley's NHL Fandom and Appreciation for Mark Messier Apparently Cost Him $500 During a Trip to Vancouver
Charles Barkley is no stranger to making and losing plenty of money. Just ask Mark Messier about what happened in Vancouver.
During his time on the NBA hardwood, Charles Barkley made plenty of questionable choices. The forward was known to fight, both on and off the court, once spit into the crowd, and told the world that he shouldn't be considered a role model. As you might expect, some of those incidents, especially those under the NBA's purview, cost Chuck a nice chunk of change. On at least one occasion, though, Sir Charles lost money for a much more benign reason.
During a trip to Vancouver, though, the famous forward found himself starstruck by the site of Mark Messier sitting on the sidelines and had to say hello. While some of the details remain a bit murky, that choice cost Chuck $500.
Charles Barkley was whistled for delay of game because of Mark Messier
While he's most known for his basketball career and work on Inside the NBA, Charles Barkley has spoken openly about his love for hockey. That reality has made him somewhat of a good luck charm for the Tampa Bay Lightning and even earned the forward an appearance on ESPN's coverage during of Game 3 of the Stanley Cup Final. There, he sat on the desk alongside Mark Messier and Chris Chelios.
Sir Charles was excited to see the former New York Rangers captain and immediately asked Messier for his $500. The two men, it seems, had crossed paths before.
"So, I'm playing for the Rockets, and I see Mess sitting on the front row," Barkley explained. "And I'm like, I got so excited, I walk over [and] started talking to him. And, after the game, the officials said, 'We gave you a [technical foul] for delay of game.' So [Messier] owes me $500. I cannot sit here and watch him on the front row and not walk up and say hello."
While there's no reason to doubt Chuck's story, it's not completely clear why he lost that cash. Fines for technical fouls do move at $500 increments, but there's no record of a pure $500 fine. Could coach Rudy Tomjanovich have opted to fine Barkley for committing a meaningless transgression? Did the forward make a side bet with someone that he'd stay out of trouble? Those are theoretically possible, but, at this point, only Sir Charles knows.
If nothing else, though, we do know that Barkley made (and lost) plenty of money over the years. $500 is a pretty insignificant sum, even if he still remembers it decades later.
Like Sportscasting on Facebook. Follow us on Twitter @sportscasting19 and subscribe to our YouTube channel.