Charles Barkley Is Worth $50 Million but He Doesn't Plan on Leaving Any Money Behind for His 'Free-Loading Family': 'I Wanna Be Dead Broke at My Last Breath'
Charles Barkley has more money than he could possibly spend in multiple lifetimes, but he's going to attempt to blow it all in just one.
During the most recent edition of Capitol One's The Match between Brooks Koepka and Bryson DeChambeau, Barkley hilariously admitted he plans on spending and gambling away every last penny he owns before he takes his last breath on this earth. Why? Because he doesn't want to leave any money for his "free-loading family."
Charles Barkley adds hilarious twist to Brooks vs. Bryson match
On Saturday afternoon, Koepka and DeChambeau finally settled their beef in a golf match on live television. Koepka dominated his mortal enemy and cruised to the victory, but Barkley was the star of the show behind the scenes.
The NBA Hall of Famer joined TNT's Brian Anderson and golf legend Phil Mickelson in the booth, and in typical Barkley fashion, he dished out some hilarious quotes throughout the match. In one instance, Mickelson asked Barkley what he does when his golf ball ends up in a bush, and he candidly admitted he cheats all the time.
"It depends if people can see me or not. I have no problem moving my ball if the guys can't see me," Barkley responded. "I have no problem cheating, I'm not gonna lie. We play for good money and bragging rights, so it's important to win the match."
Barkley has become a pretty decent golfer in retirement, and he revealed that might be because he's never sober on the course.
"I need that liquid lube," he said. "I have a couple cigars and have me a couple alcoholic beverages. Listen, you can't play golf and not drink. It's the only sport they let you drink while you are playing it. There's a reason why it's the most unbeatable game in the world."
But Barkley's best quote came from his rant about his love of gambling.
Barkley admits he wants to be "dead broke" before his last breath
During Capitol One's The Match, Barkley put up $25,000 of his own money if DeChambeau hit the fairway on the long-drive hole. When DeChambeau made fun of him for only offering $25,000, Barkley said he would've bet more if Nebraska had covered the spread against Iowa. I guess he put a pretty penny on the Cornhuskers in that one.
Later in the broadcast, Barkley spoke about his gambling habits and gave viewers a golden quote about how he wants to leave this earth.
Listen, everybody knows I like to gamble. I wanna be dead broke when I keel over, Phil. I don't want to leave all that money for my free-loading family. I've been taking care of them my whole life. I wanna be dead broke at my last breath.

Charles Barkley
Never change, Chuck. Never change.
A tall task to blow through his $50 million net worth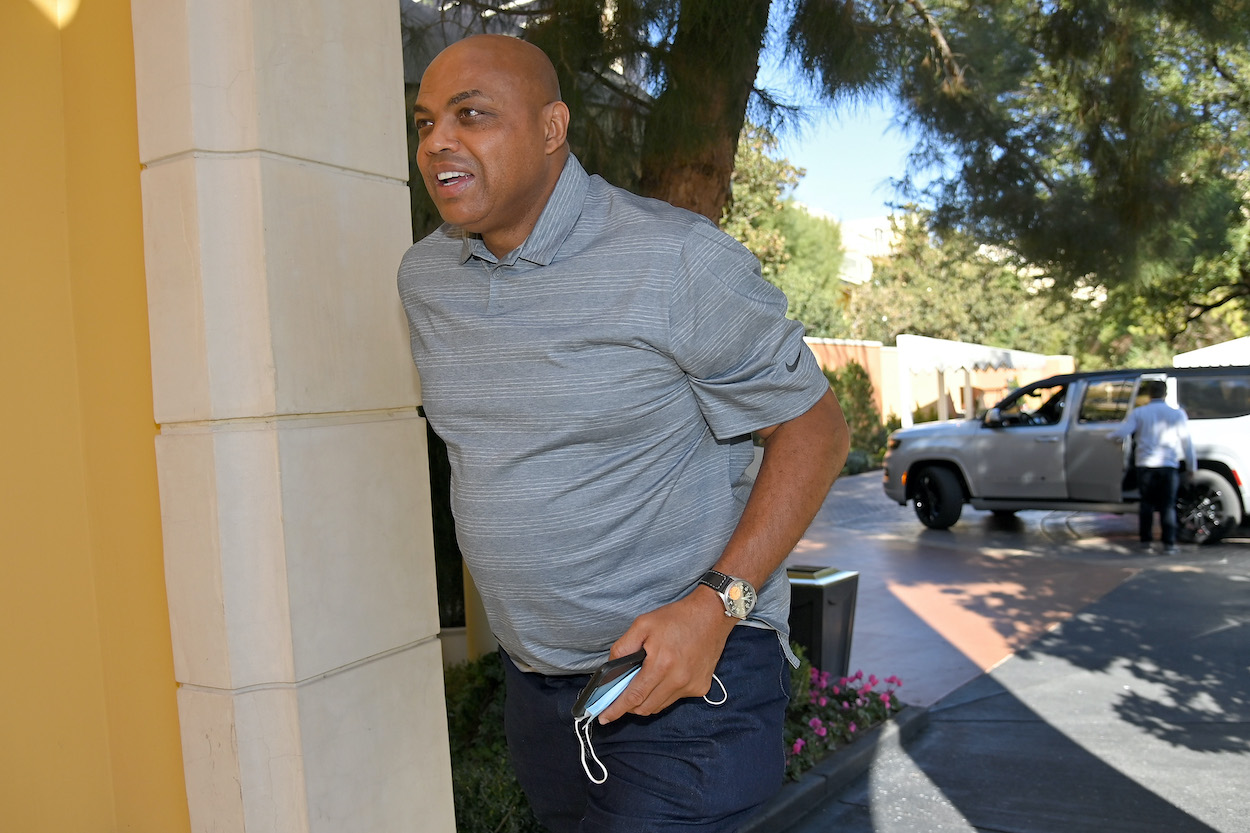 Barkley clearly wants to live his life to the fullest, but it won't be easy for him to spend every last penny he owns. The NBA legend earned more than $40 million during his playing career, and he's built his net worth up to $50 million in retirement, according to Celebrity Net Worth.
He's going to need a few more Nebraska bets if he wants to bleed out his entire bank account before he takes his last breath.
Like Sportscasting on Facebook. Follow us on Twitter @sportscasting19.