Charles Barkley May Have a $50 Million Net Worth, but His Key to Success Doesn't Cost a Dime
While it's been a while since he's hit the NBA hardwood, Charles Barkley is still one of the bigger names in the basketball world. During his time as a player, the forward established himself as a talented, if somewhat controversial, star. In retirement, he's found a home in the media and has continued to make headlines. Together, those dual careers have helped Sir Charles build up an estimated $50 million net worth.
Having a massive bank account doesn't mean that Chuck can only enjoy the finer things in life, though. In fact, the key to the former forward's success is a daily habit that doesn't cost him a dime.
Charles Barkley has turned basketball into a $50 million net worth
Whether you like it or not, professional sports have grown into a big-money business. Over the years, Barkley has certainly reaped the rewards of that reality.
As basketball fans will surely remember, Chuck made a name for himself at Auburn before joining the Philadelphia 76ers as the fifth overall pick of the 1984 NBA draft. While the forward didn't want to head to the City of Brotherly Love, everything worked out pretty well in Pennsylvania. Moses Malone whipped Barkley into shape, and Sir Charles emerged as one of pro basketball's top talents. As his nickname would suggest, the Round Mound of Rebound was adept at cleaning the glass on both ends of the floor and possessed surprising athleticism.
While Barkley more than $9 million across eight seasons in Philly — Sportac's contract records are missing a couple of campaigns — his time with the Sixers eventually ran out. The forward then spent four seasons with the Phoenix Suns and another four with the Houston Rockets. Although he didn't manage to claim an elusive championship ring, he did earn more than $30 million in salary between those two stops.
In retirement, Chuck's earning power hasn't subsided. Barkley landed himself a gig with TNT and has established himself as a crucial piece of the network's NBA coverage. While his exact salary isn't public knowledge, it's safe to assume that Sir Charles isn't earning minimum wage. If nothing else, the former forward's net worth clocks in at approximately $50 million.
Despite that massive net worth, Charles Barkley has a universal key to success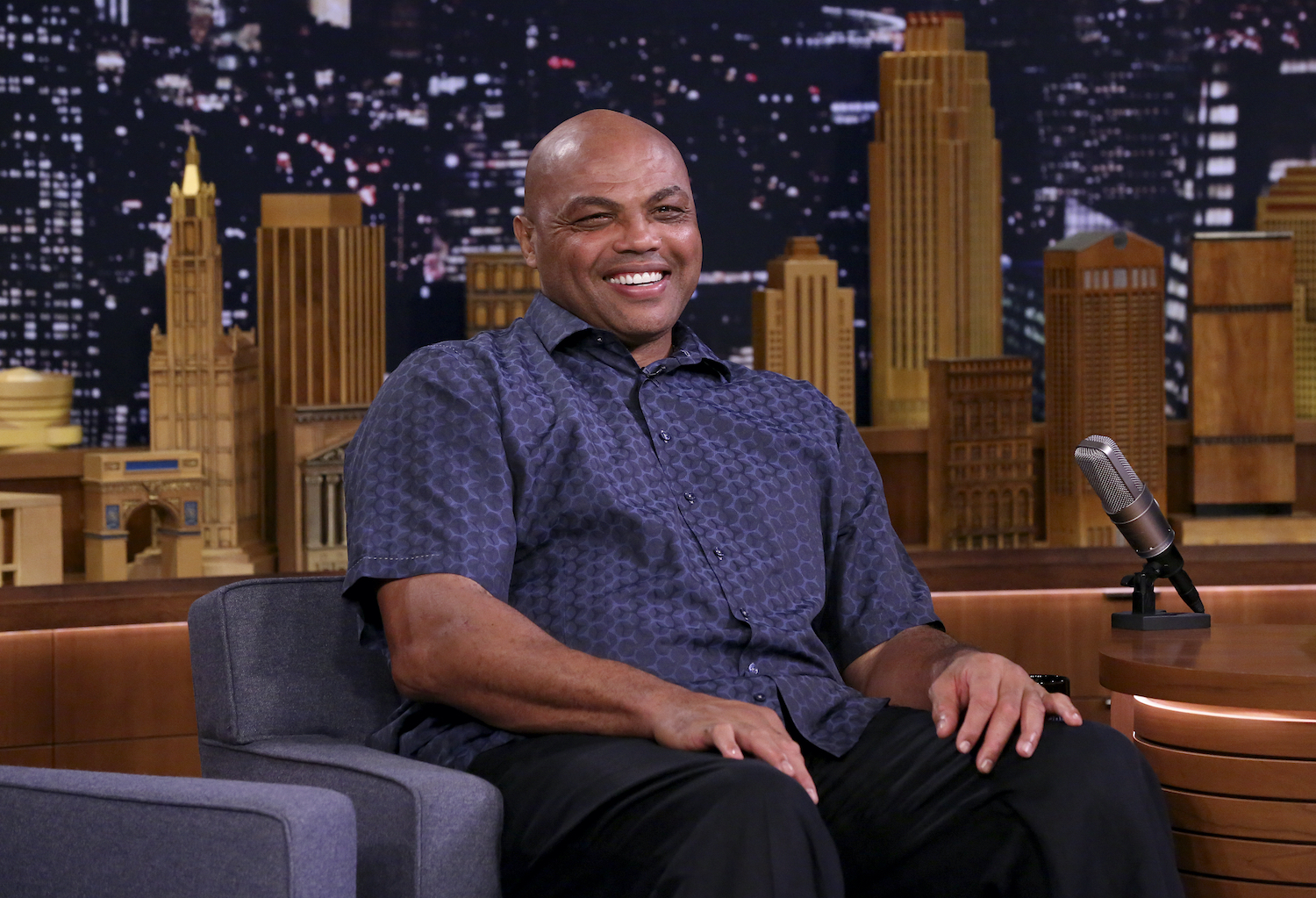 Even if he isn't everyone's cup of tea, it's impossible to argue that Barkley hasn't been a success as both a player and a media personality. That career trajectory, though, hasn't been contingent on money.
When speaking to CNBC, Chuck explained that a positive attitude helps protect his "sanity," which, in turn, helps him remain successful. To that end, the forward-turned-TV personality makes sure to include at least a few minutes of fun in his daily routine.
"I make sure that I just sit somewhere and laugh at least five to 10 minutes a day," Sir Charles explained.
While it's not clear exactly how much of that laughter comes from sitting alongside Shaquille O'Neal and the rest of the TNT crew, Barkley did note that those who watch his TV work tune in knowing "they are going to have some fun."
Chuck's key to success is reminiscent of Jim Valvano's famous speech
While remembering to laugh and have a little fun is an important part of life, it's not exactly groundbreaking advice. In fact, someone else in the basketball world explained the idea a bit more eloquently than Barkley.
In 1993, NC State basketball coach Jim Valvano received the Arthur Ashe Courage and Humanitarian Award at the inaugural ESPY Awards. Despite being in the latter stages of his battle with cancer, Jimmy V gave a now-iconic speech explaining how one should live their life.
To me, there are three things we all should do every day. We should do this every day of our lives. Number one is laugh. You should laugh every day. Number two is think. You should spend some time in thought. And number three is, you should have your emotions moved to tears, could be happiness or joy. But think about it. If you laugh, you think, and you cry, that's a full day. That's a heck of a day. You do that seven days a week, you're going to have something special.

Jim Valvano
At the end of the day, Jimmy V and Charles Barkley are remembered as vastly different characters. Both men, however, are probably onto something when it comes to the importance of finding a little bit of laughter in day-to-day life.
Contract information courtesy of Spotrac.