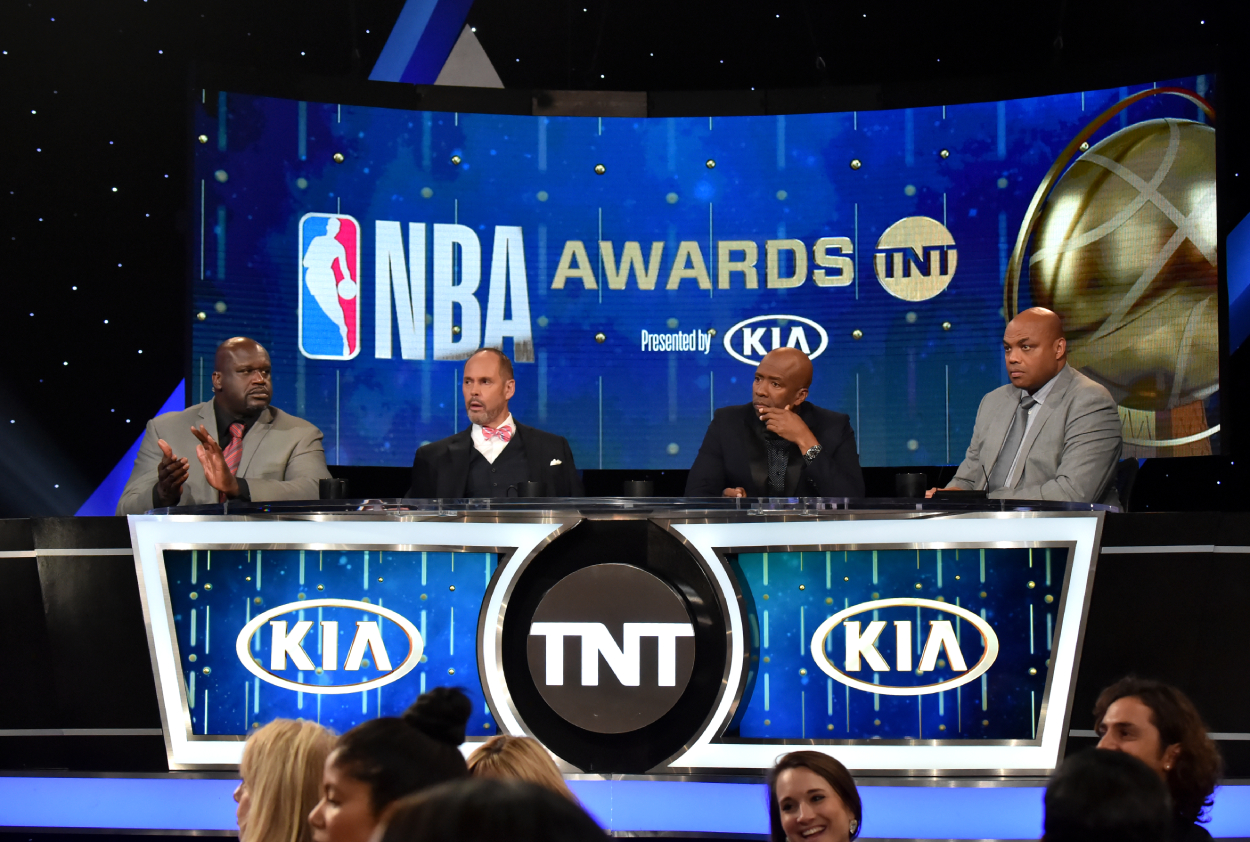 Charles Barkley: '(Shaq) Refuses to Believe There's Any Strategy in Basketball'
According to Charles Barkley, Shaquille O'Neal doesn't believe there's any strategy in basketball.
Charles Barkley and Shaquille O'Neal are always going at it during their studio time on TNT's Inside the NBA. It's always an entertaining experience watching the two Hall of Famers verbally go at it.
Barkley, a recent guest on The Draymond Green Show, kept jabbing at Shaq on the podcast. Green asked Barkley if he ever felt like he was going too far, and Sir Charles had a typical Barkley response, saying, "I hope I piss him off."
Charles Barkley and Shaquille O'Neal are two Hall of Famers with two different styles of play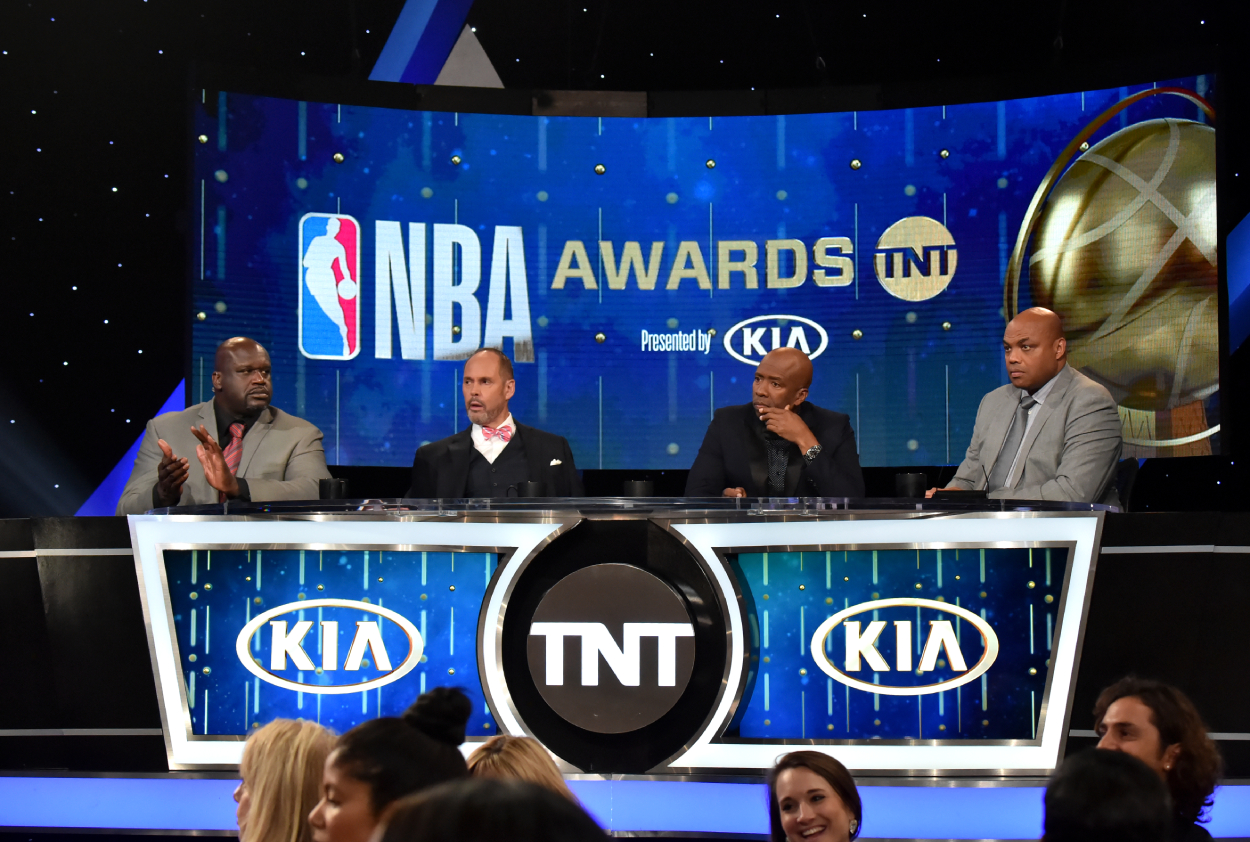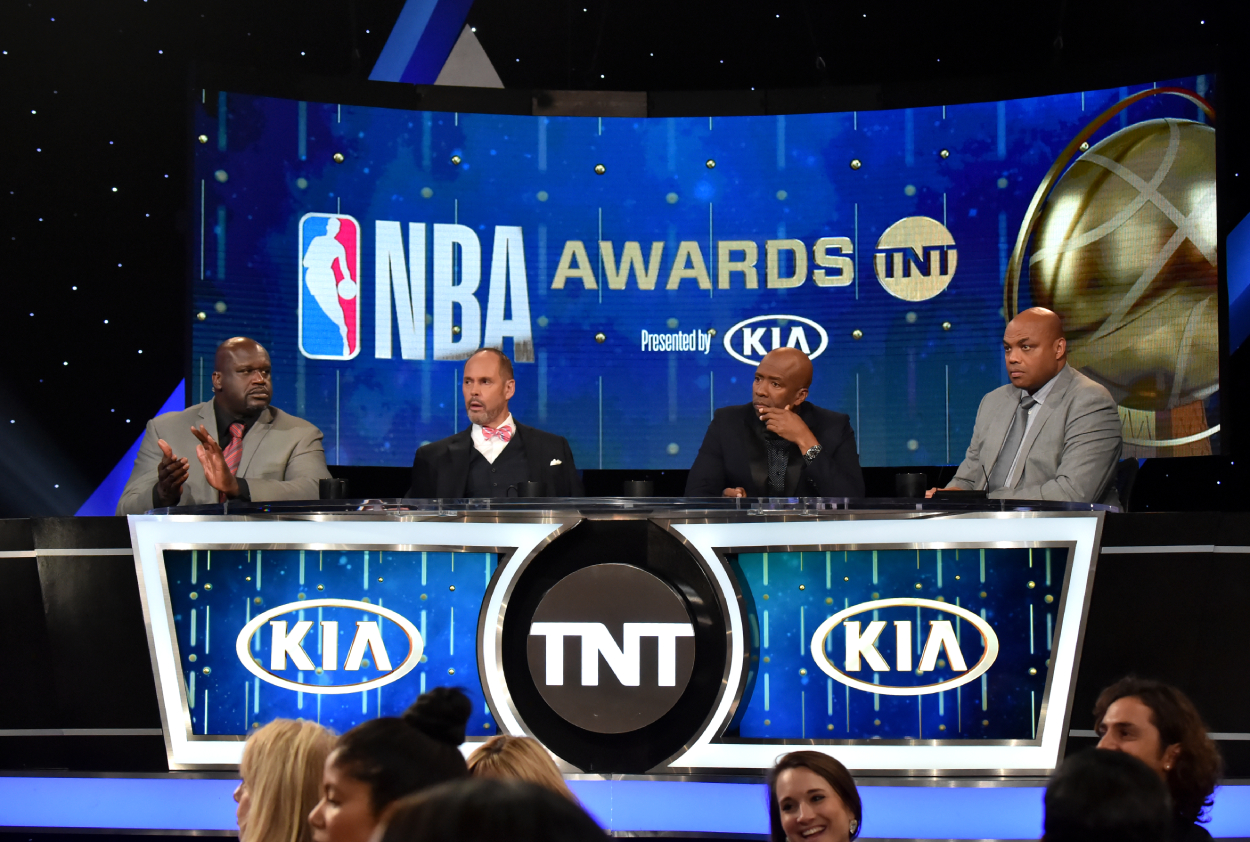 Barkley and O'Neal came into the NBA with tons of hype, but it was O'Neal who entered with the higher expectations.
O'Neal was the top pick in the 1992 NBA Draft and was expected to dominate. At 7-foot-1 and 300-plus pounds, the athletic O'Neal did just that. He put up 23.4 points and 13.9 rebounds on his way to Rookie of the Year honors and the first of his 15 All-Star appearances.
O'Neal dominated in the paint. He led the league in field-goal percentage for 10 seasons. Drafted No. 1, he delivered. Shaq collected four championships, was a two-time scoring champ, and was a physical defensive presence.
A power forward at 6-foot-6, Barkley came into the league as the fifth overall pick in 1984. Playing with the big boys underneath, Barkley worked his to a rebounding title during the 1986-87 season and added 11 All-Star appearances in his 16 pro seasons.
Barkley was inducted into the Naismith Memorial Basketball Hall of Fame in 2006. O'Neal joined him in 2016.
Charles Barkley said Shaq was always to big and too good to understand strategy
When Barkley, Shaq, Kenny Smith, and Ernie Johnson are in studio for their Inside the NBA show, it's like four friends picking on each other. It actually is four friends picking on each other. They have great chemistry and there's never a dull moment.
Barkley and Shaq are always taking good-natured digs at each other. On The Draymond Green Show, Green asked Barkley if the jabs sometimes went too far.
"I hope I piss him off," Barkley said. "What he really don't understand is he's always been the best player and the biggest, baddest dude. What me and Kenny try to explain to him — and you can probably explain it, also — is we ain't more talented than everybody we play against. There's a strategy. There's some techniques and things like that are really important.
"But he's never had to worry about that, Dray. He's always been the biggest, most athletic guy in the world. He gets so mad when we try to talk basketball. Me and Kenny argue with him all the time. (Shaq) is like, 'Why don't they just get the ball to the big man and let him dominate?' (Kenny) is like, 'Shaq, nobody is like you and Wilt Chamberlain.'
"There's a strategy. Like me and Kenny and Dray, we have to have a strategy every night. He refuses to listen to that. I know every time I call him out on strategy, he gets so pissed. I love it."
Barkley said Shaq refuses to believe in basketball strategy
Barkley does have a point. Shaq used his size and athleticism to overpower his much-smaller opponents. Barkley had to find a way to make things work against much taller players.
"The thing I try to get him to understand is, Shaq, we ain't all like you," Barkley said. "You're bigger, faster, stronger than everybody you play against.
"When I played against (Larry) Bird, (Kevin (McHale), Karl Malone, or Kevin Garnett, I have to watch tape and figure out how I'm going to be successful against this dude. I really have to think, I'm gonna be 6-5 every day. But if I'm playing against 6-9 Bird, I gotta figure out how to attack him or stop him. McHale, he's seven feet tall. I just can't post a seven-foot guy up.
"He refuses to understand there's any strategy in basketball. You, as a basketball player who survived on smarts, you're going to have to have a game plan against a lot of guys. That's one of the reasons why you've been so successful, but he refuses to believe there's any strategy in basketball.
"It makes me mad. Then I tell him you just don't know anything about basketball, and he gets mad. Kenny's poking me under the table like, get him, get him. It's fun for me to rile him up, but I wish he'd sit back and say, maybe there is a strategy."
All statistics courtesy of Basketball Reference.