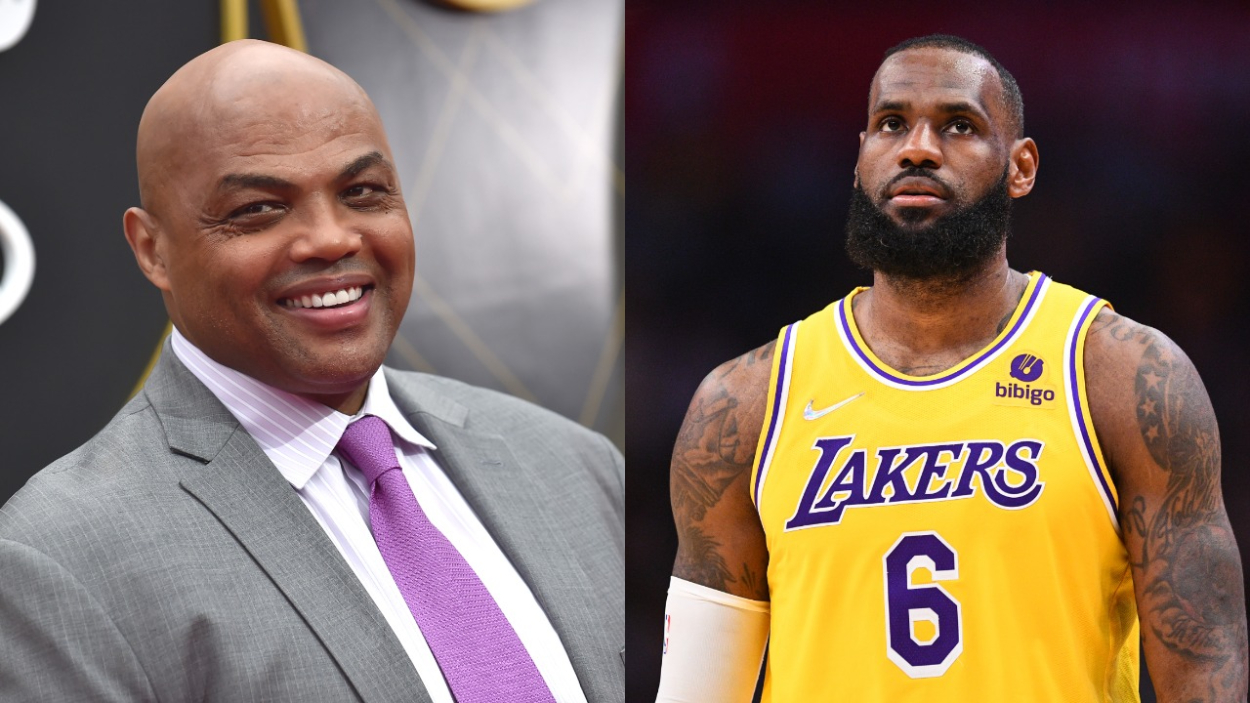 Charles Barkley Trolls LeBron James, Begs Him to Appear on TNT During the Playoffs
LeBron James' schedule is more open right now due to the Los Angeles Lakers' disappointing season, and Charles Barkley is trying to get him on TNT during the playoffs.
For only the fourth time in his illustrious career, LeBron James is relaxing at home during the NBA playoffs. His Los Angeles Lakers had a trash season and missed the NBA Play-In Tournament, so his schedule is now more open.
And since James has more free time throughout the next couple of months, a basketball legend has a job for him. Charles Barkley wants The King to join him on TNT while the Inside the NBA crew covers the postseason.
Charles Barkley begged LeBron James to join TNT during the NBA playoffs
The Inside the NBA crew featuring Charles Barkley, Shaquille O'Neal, Kenny Smith, and Ernie Johnson recently had some fun following an NBA Play-In Tournament game between the Los Angeles Clippers and Minnesota Timberwolves. Like everyone on Twitter, they spent a few minutes laughing at the victorious Timberwolves for celebrating like they won the championship.
And while looking at social media reaction, TNT flashed a post from LeBron James that appeared to be about the game. It consisted of 10 laughing emojis and nothing else. We don't 100% know what James was referring to, but given the time he posted it, it's safe to assume he was laughing at Minnesota.
So, after he saw The King's tweet, Barkley sent out a message for LeBron.
"Hey, LeBron. I asked you a few years ago; why don't you come on the show, man?" Barkley said on the April 12 episode, per House of Highlights. "You ain't got nothing else to do. … Come on, LeBron. I'm begging you. Please come on the show. You ain't got nothing to do right now. … Bron, Chuck is begging you to come on Inside [for] two nights."
However, Sir Charles still had to get a shot in on James' Lakers.
"Actually, you do have something; you got to drive a couple of them guys back to the old folks' home," he added.
So, will James make an appearance? He probably has too much on his plate this offseason.
LeBron would be great on TNT, but he probably has too much on his plate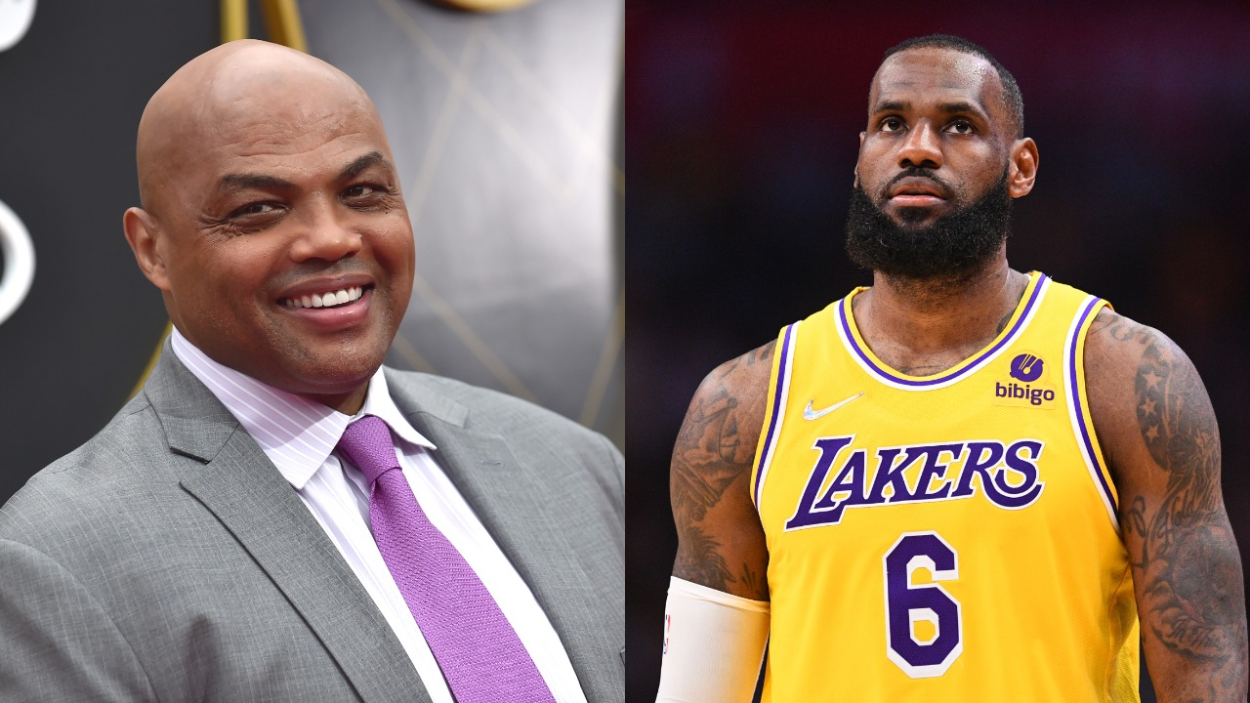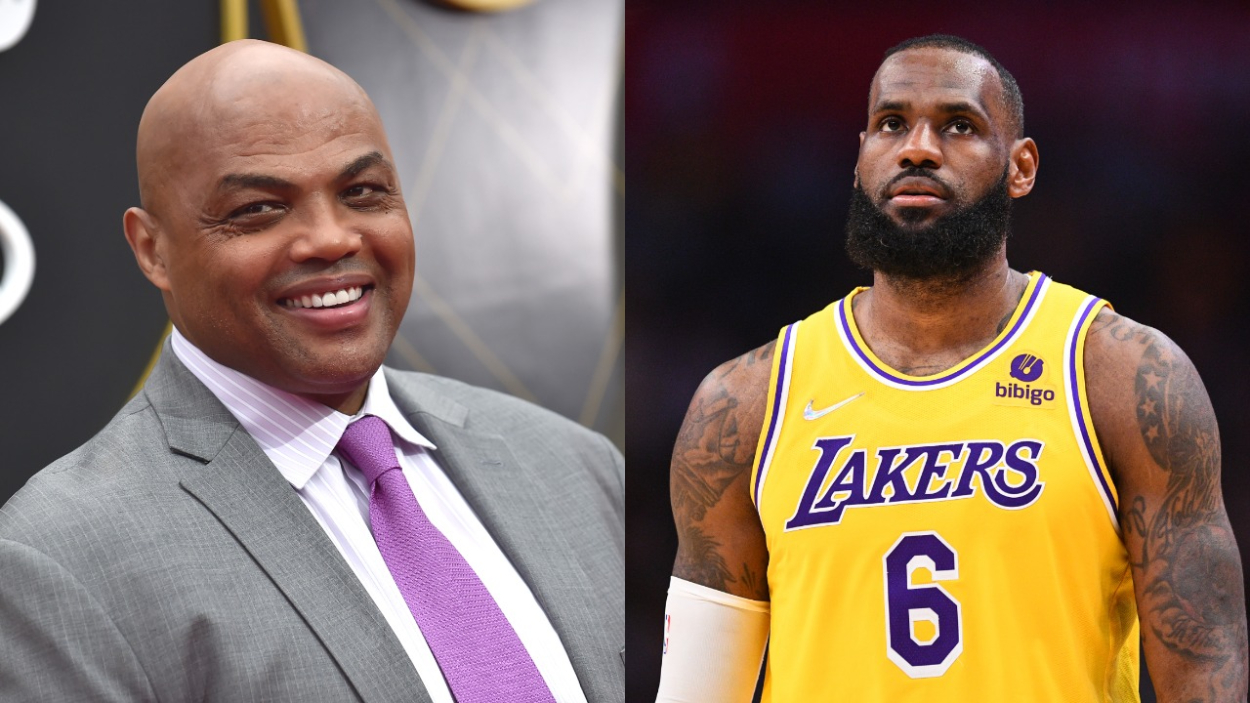 If LeBron James were to join TNT for a night or two, it wouldn't be a totally bizarre move on his part. His best friend and former teammate Dwyane Wade works with the network, and Draymond Green – who has been on James' HBO show, The Shop – became the only commentator still actively playing in the league when he signed a deal with TNT earlier this year. We also saw LeBron join Peyton and Eli Manning on Monday Night Football last fall. 
So, what would it hurt? He's an excellent speaker and would give fascinating insight.
James is probably a little too busy this offseason. He not only has to rehab from a couple of injuries but will at some point need to return to the lab to figure out how to fix the Lakers. It was easily the most disappointing regular season (team-wise) of his career, and LeBron is simply running out of time to win championships.
We would all love to see LeBron James join the TNT crew, especially with how funny those guys are during the show. But it might not be in the cards, at least during this offseason.