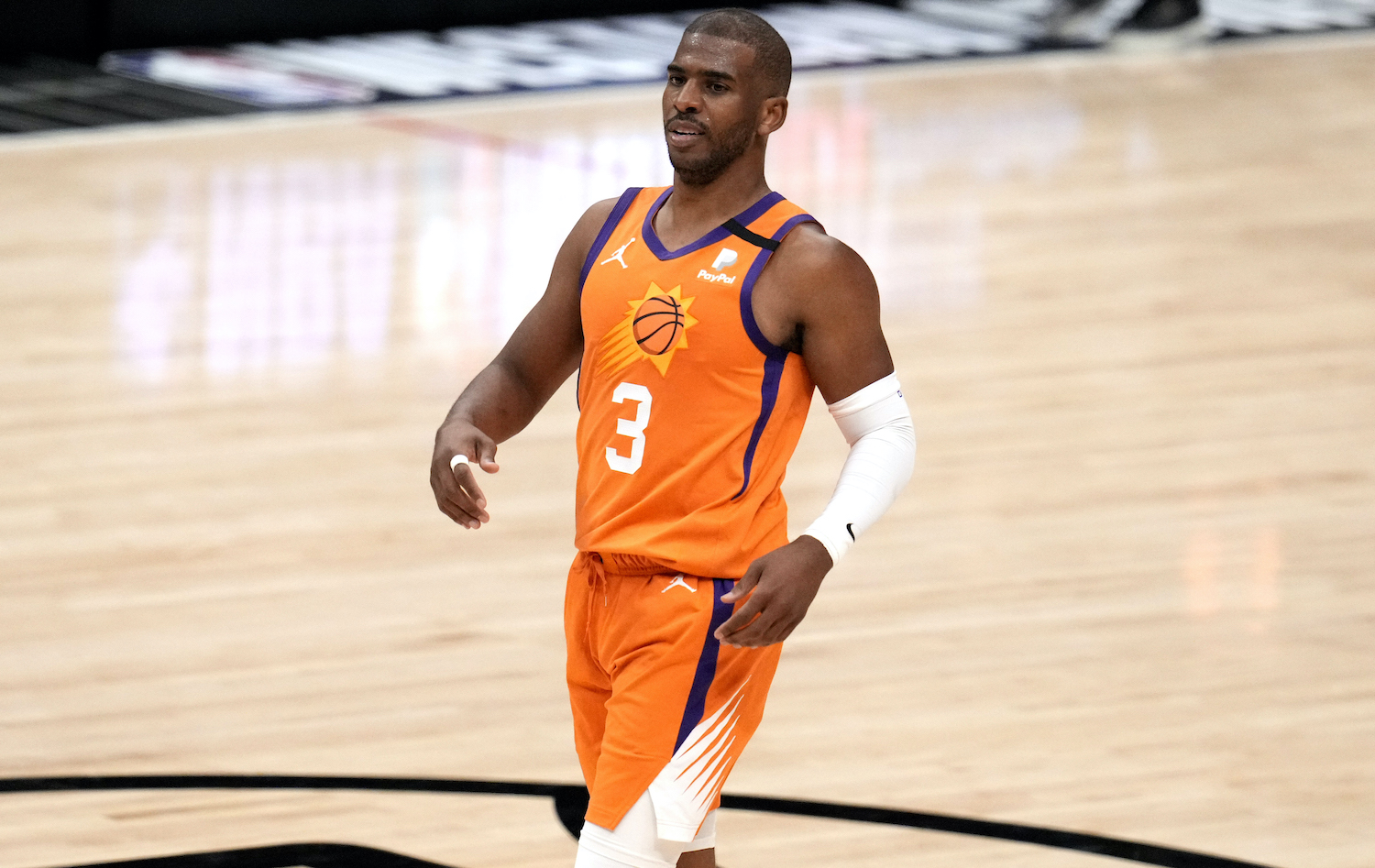 Chris Paul Is Worth $130 Million, but He Used to Hustle for Spare Change as a Kid
Long before Chris Paul was a big-time NBA star, he was hustling to earn a few extra dimes.
While it rubs some fans the wrong way, professional sports have become a big-money business. Even though he's struggled to get over the postseason hump — the 2021 playoffs may finally change that narrative — Chris Paul has reaped the financial rewards of that reality. During his time on the hardwood, the guard has turned his talents into a $130 million net worth. His earning power, however, started out on a much smaller scale.
Long before he entered the NBA, Paul found himself working at his grandfather's service station. There, he and his brother would spend their summers hustling for literal spare change.
Chris Paul has turned his NBA career into a $130 million net worth
While he might not grab headlines in the same way as Steph Curry, Paul has been one of basketball's top guards for over a decade. As you might imagine, that continued excellence has helped CP3 build up quite the net worth.
After making a name for himself at Wake Forest, Paul entered the 2005 NBA draft and joined the then-Charlotte Hornets as the fourth overall pick. That status helped him ink a four-year rookie contract worth almost $15 million. While that's already a sizable sum, his earning power only continued to increase from there.
As his resume filled out — Paul emerged as one of the league's premier point guards, capable of scoring, assisting, and defending with equal ease — CP3 kept inking larger and larger contracts. Ahead of the 2008-09 campaign, he signed a $63 million deal with the Hornets. After he moved to the Los Angeles Clippers, the guard cashed in on another $107 million extension.
While he's moved from Hollywood to Houston and, in turn, Oklahoma City and Phoenix, Paul is still earning plenty of money. The guard took home more than $40 million during the 2020-21 campaign and, depending on what he does during the upcoming offseason, should have another sizable payday on the way. All of that on-court salary, combined with some big-time endorsements, have helped CP3 amass a $130 million net worth.
The guard got his start hustling for spare change at his grandfather's service station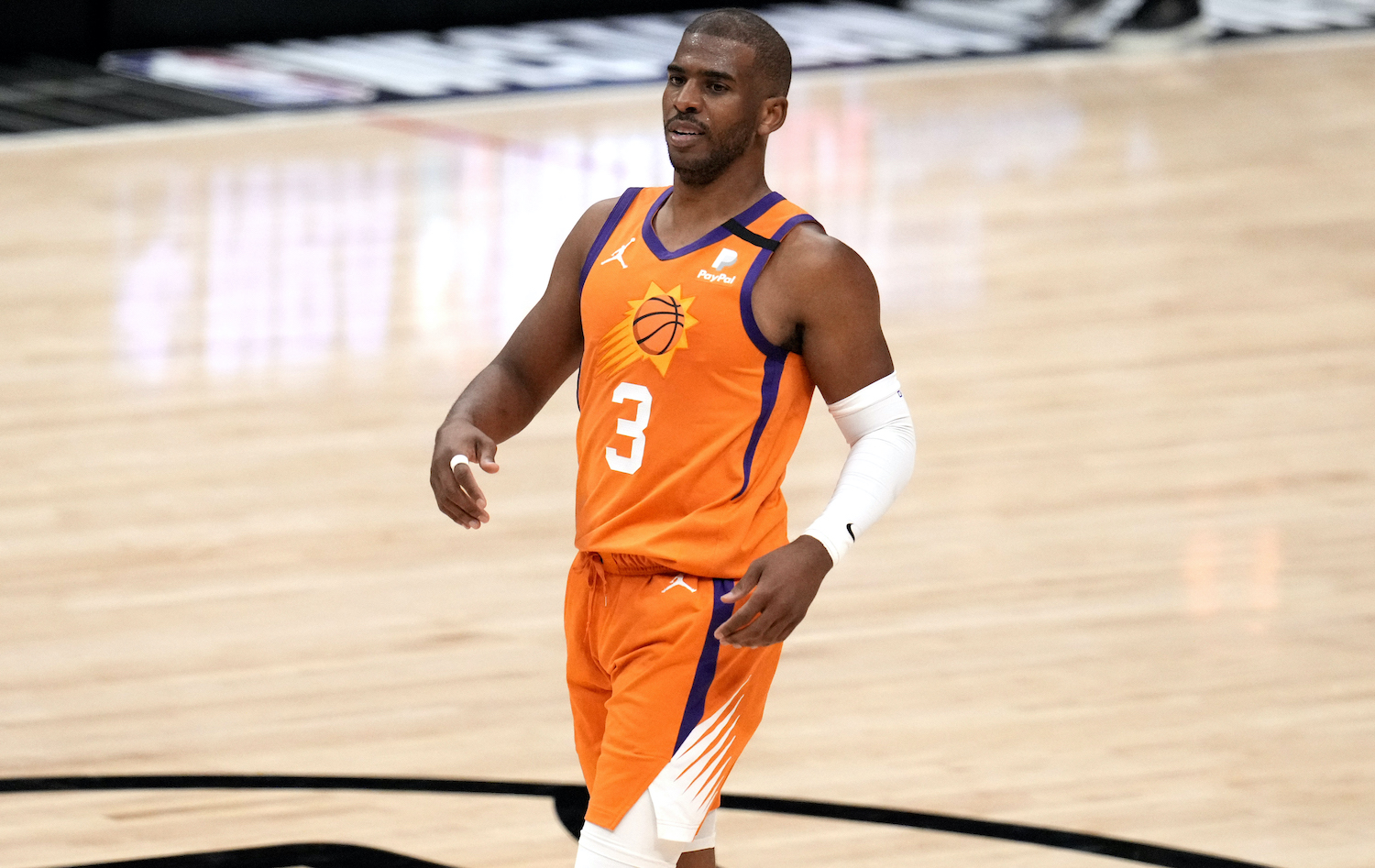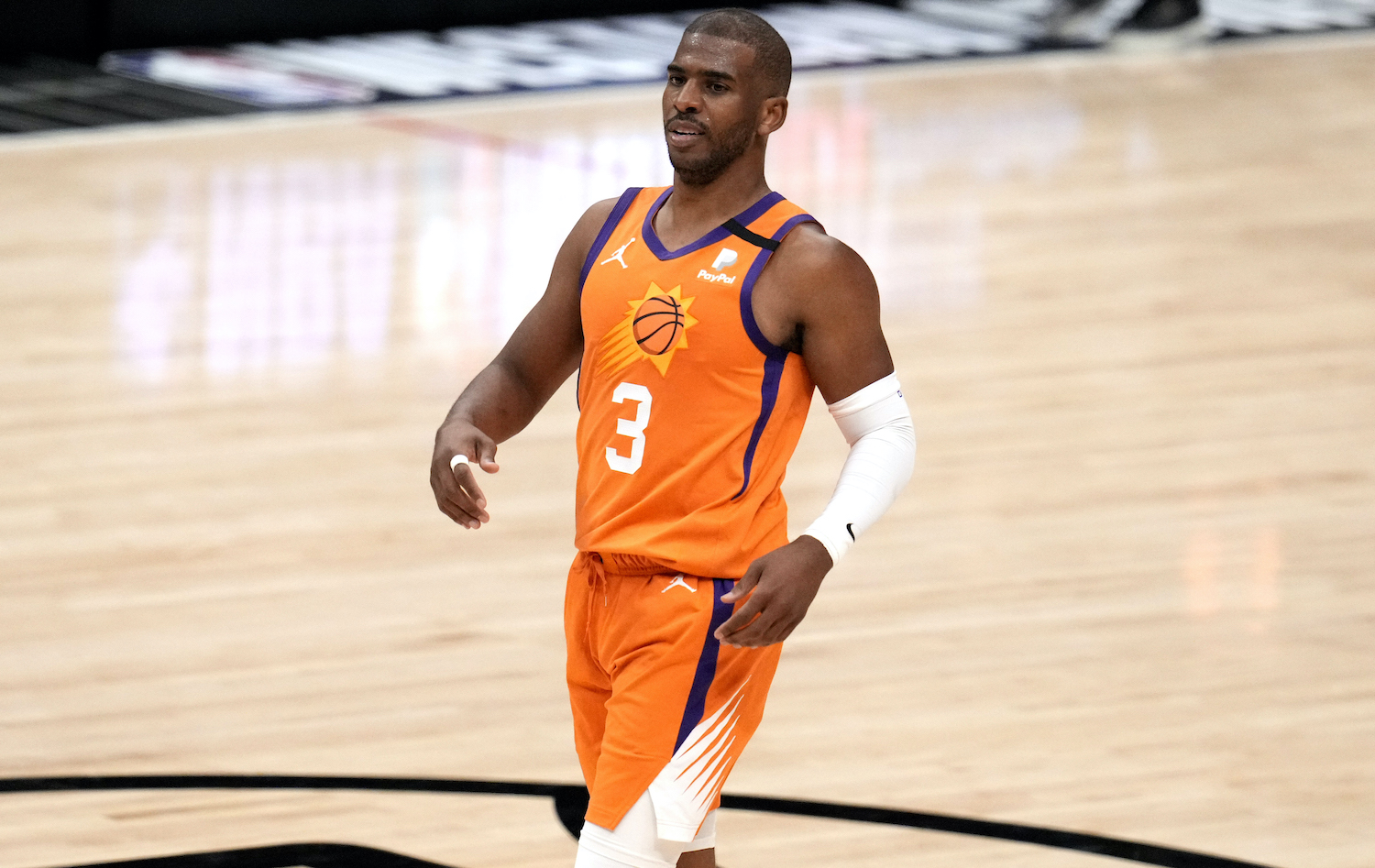 These days, Paul earns thousands of dollars every time he sets foot on the basketball court. During his youth, though, he was happy to score a few extra cents.
As he recounted in a Players' Tribune story, the future-point guard spent his summers working alongside his brother at their grandfather's service station. There, every car that pulled up looking for gas represented an opportunity.
"Every time somebody would pull up in their car, we'd pop up out of the chair. If they went to the full-service pump, we were cool," Paul wrote. "But if they went to the self-service pump, we were flying out there as fast as possible. Because we had about four seconds before they could open the door and get out. If we beat them to it, I mean, who's gonna tell some adorable eight-year-olds that they can't pump the gas?"
Paul and his brother had their strategy planned out to the letter. If they did things right, they could earn a few extra cents from each customer.
We had our little hustle down perfect. This was in the days of cash-only. So we were dealing with round numbers. Everybody would say, "Put in 30 bucks worth, son."

We'd start pumping … $29.10 …

…

$29.21

…

$29.30

Perfect. Click.

"It's all full, ma'am."

Nobody with any sense of decency is trying to make an eight-year-old run back inside to get 70 cents from the register. It was always, "Keep the change, young man."

That's how we saved up for basketball shoes and whatever else we wanted.

Chris Paul writing in The Players' Tribune
While it would have taken quite a few cars to earn enough money for a new pair of sneakers, it's safe to say that everything worked out in the end for CP3.
Chris Paul has since used his NBA fortune to honor his late grandfather
Before Paul ever made it to the NBA and started earning millions of dollars, his grandfather was murdered. Once he hit the big time, though, the guard set about honoring his family's late patriarch.
"I'm still Mr. Jones' Grandson," Paul explained. "His presence is a part of everything we do as a family. When I got to the NBA, I started my foundation in his honor, and my goal was really simple. I just wanted to do what he did for me, for as many kids as possible — I wanted to make them feel like no matter where they come from, they've got a chance to do big things in this life."
Citing his grandfather's response when he and his brother would ask for money to buy new sneakers — "You can have it. Just gotta work for it now." –the point guard sends two students to Wake Forest on a scholarship each year. That gift comes bearing the name of Nathaniel Jones.
"My grandad," Paul concluded. "My best friend. The first African American to own a service station in the state. The only guy who could give you life-changing advice with a lit Winston in his mouth."
Contract data courtesy of Spotrac