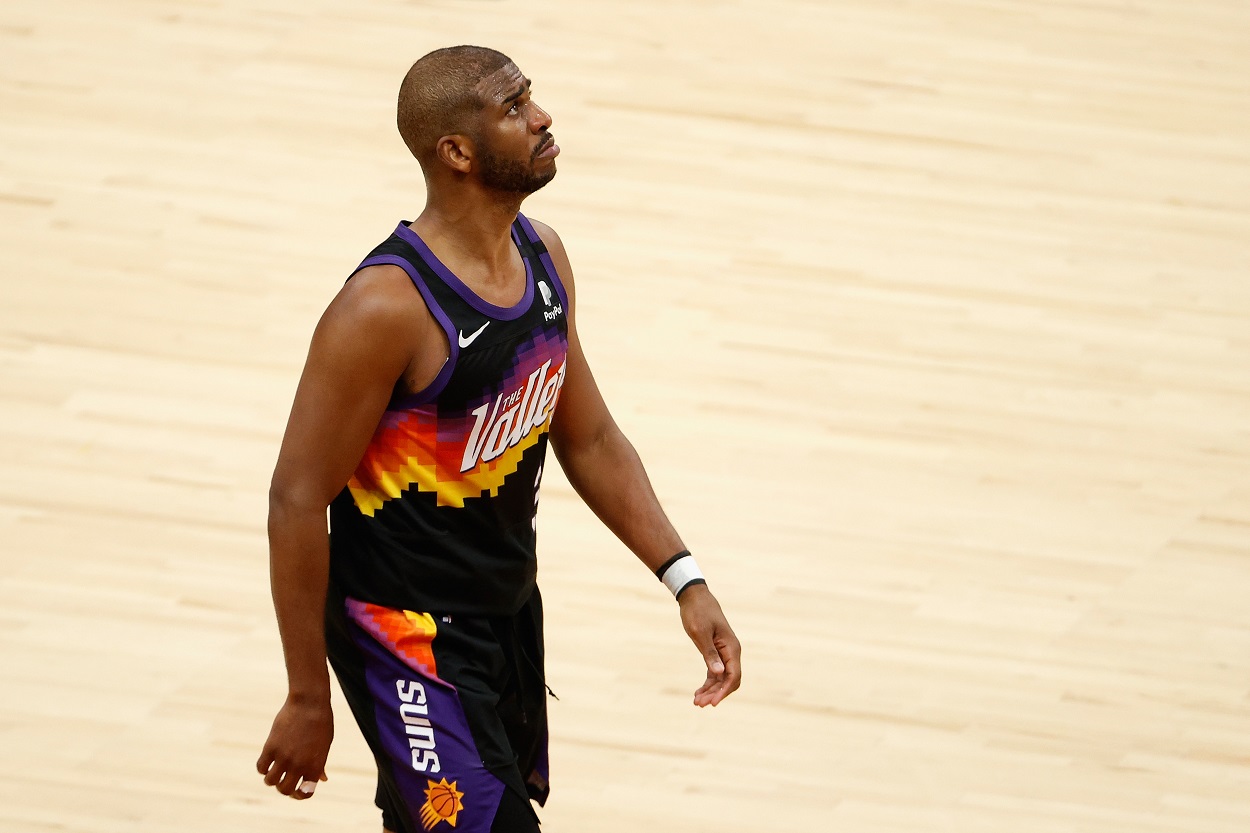 A Chris Paul State Farm Commercial Predicted He'd Lose to the Bucks in the NBA Finals
One of Chris Paul's State Farm commercials kind of predicted he would be beaten by the Bucks in the 2021 NBA Finals.
Chris Paul waited 16 years to get to the NBA Finals, and once he did, he played quite well. But it obviously wasn't enough as his Phoenix Suns lost the 2021 Finals in six games to the Milwaukee Bucks, who won their first title in half a century on Tuesday night as Giannis Antetokounmpo dropped a fitting 50 points on Paul & Co. in the 105-98 victory.
Nobody quite yet knows what's up next for Paul, who has a massive player option for the 2021-22 season that brings several different scenarios into play. What we do know, however, is that one of CP3's State Farm commercials from a couple of years back kind of predicted how his first appearance in the NBA Finals would play out.
Chris Paul played extremely well in his first NBA Finals
After a solid regular season in which he helped the Suns to a 51-21 record and their first postseason berth in 11 years, Paul then helped Phoenix to victories over the defending champion LA Lakers, the Denver Nuggets, and his former team, the LA Clippers, to reach the NBA Finals for the first time.
CP3 showed nerves of steel in his first Finals game, scoring a team-high 32 points in the Suns' Game 1 victory, and followed it up with a 23-point performance to help Phoenix to a 2-0 series lead. The Bucks obviously took the next four games, the final three of which were decided by seven points or less, but outside of a lackluster performance in Game 4, Paul played fantastic basketball.
Over the course of the series, Paul shot 55% from the floor, 52.2% from the 3-point line, 75% from the foul line, and averaged 21.8 points and 8.2 assists per game.
One of CP3's State Farm commercials kind of predicted he would lose to the Bucks in the NBA Finals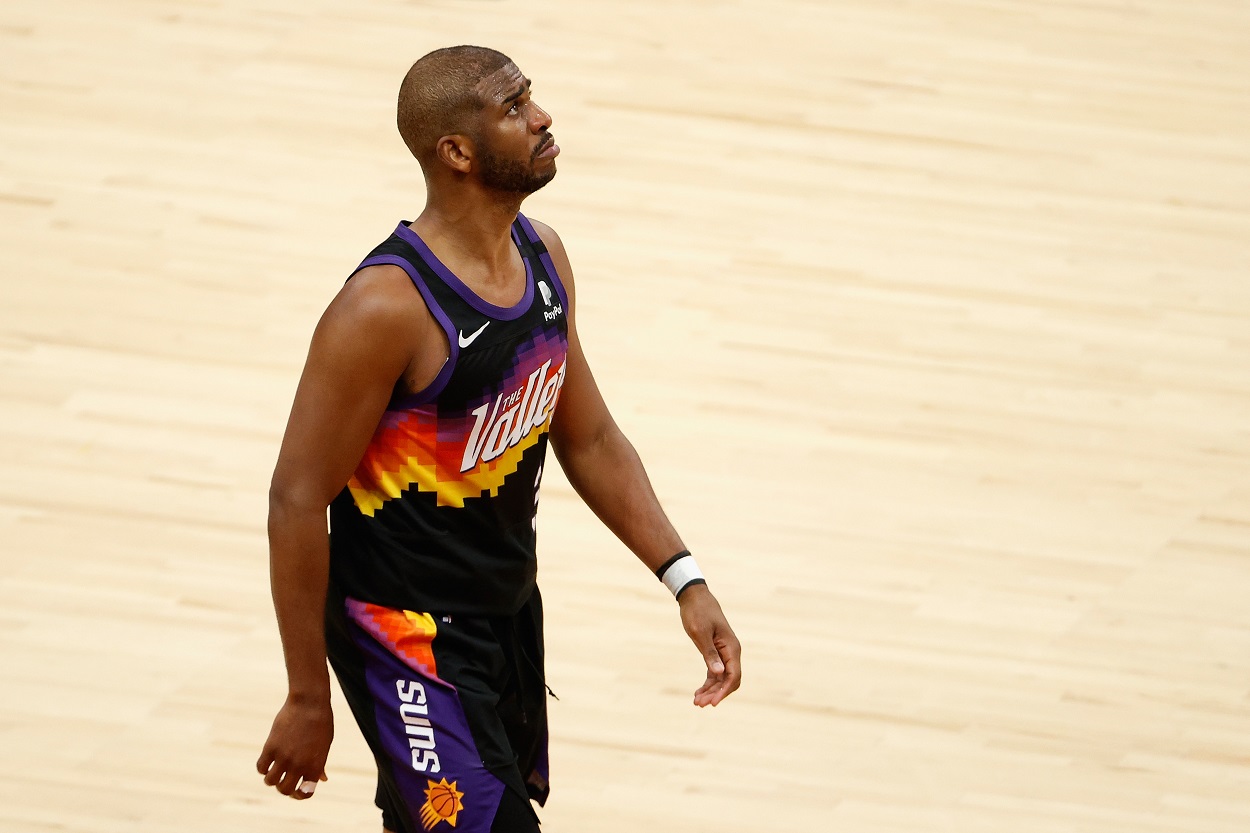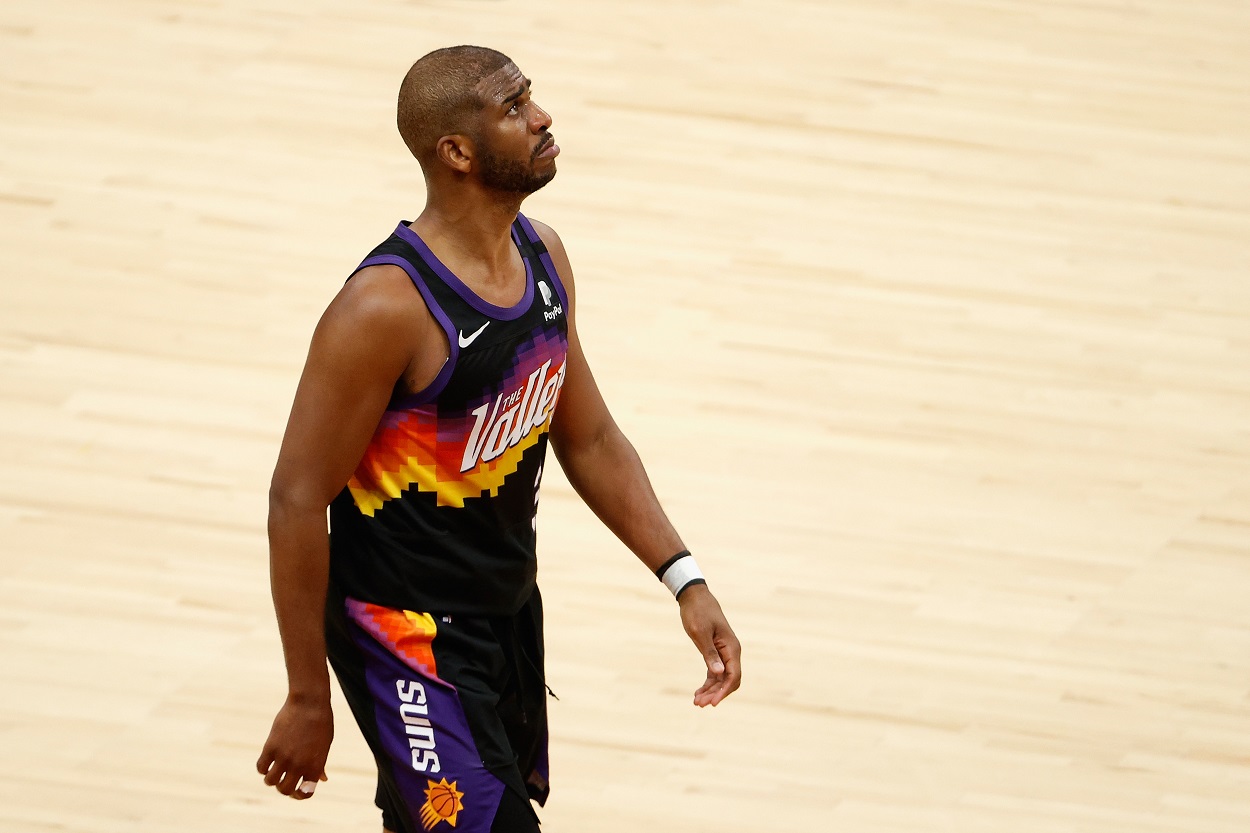 As we're sure you know, Paul has been a spokesman for State Farm for many years now (since 2012 to be exact) and has done quite a few commercials for the insurance company. And as many were quick to point out on social media when it became clear the Milwaukee Bucks were going to claim their first title since 1971, one of those spots somewhat predicted that Paul never stood a chance in his first Finals appearance. Take a look.
As you can see, Paul's day was ruined when a buck completely destroyed his garage, just as his Tuesday night was ruined when the Bucks destroyed his best chance to win an NBA championship. Yes, it's silly and the spot obviously had nothing to do with why the Suns lost, but you have to admit the connection is a little eerie. If only Paul would have had Oscar from The Office by his side on Tuesday night to make him feel better.
But Paul clearly isn't ready to give up on his dream of winning an NBA title just yet. It's now just a matter of what uniform he'll be in next year when he takes his 17th attempt at it.
What's up next for Paul?
Following the Suns' Game 6 loss, Paul was adamant that he would not be retiring and that he was ready to get "back to work." But exactly where will he be working?
Paul has a $44.2 million player option for the 2021-22 season, and there are a number of ways this could play out. First, he could simply exercise that option, play next season in Phoenix, and then figure things out next summer. But that doesn't seem very likely. If he does remain with the Suns, it'll likely be because he opts out of his current deal to sign a multiyear extension, one we're guessing would pay him around $100 million over three years.
Paul could also opt for free agency or the sign-and-trade route, either of which brings the Lakers into play as it's being reported that LeBron James & Co. are looking to add a veteran point guard and CP3 is on their list, as is Russell Westbrook.
The best bet is likely Paul returning to Phoenix to run it back with the Suns, who shouldn't have a problem paying him given the fact he just led the franchise to just their third-ever appearance in the NBA Finals. And if Phoenix wants to remain competitive in what will be a much healthier Western Conference next year, they'll certainly need CP3 to do so.
Perhaps we'll dig through a few more State Farm ads to see if we can find some sort of prediction on where he'll end up.
Stats courtesy of Basketball Reference