Clint Bowyer Serves up 1 More Reminder of What Haunts Denny Hamlin and Dings Kevin Harvick, Too
Clint Bowyer hits like a linebacker even when it's not a race day and he isn't in booth calling a NASCAR Cup Series race. Working in the Fox Sports studio this week, Bowyer got into Super Bowl 57 mode, throwing Denny Hamlin and Kevin Harvick for losses.
Yep, get ready for vintage Bowyer once the points races start next weekend with the Daytona 500.
Denny Hamlin has done nearly everything in the Cup Series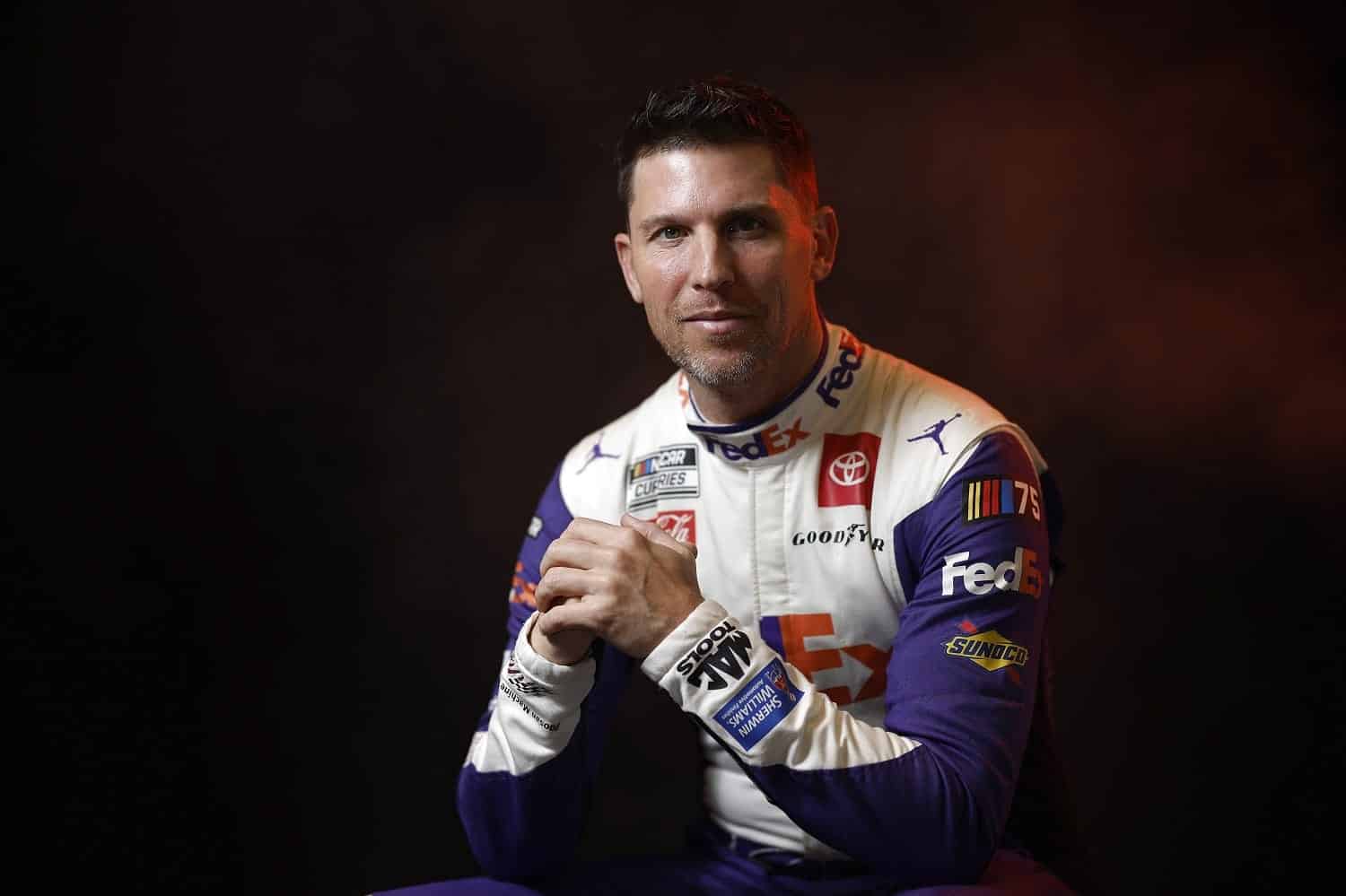 Now both a driver and a team co-owner in the Cup Series, Denny Hamlin is a sure bet to land in the NASCAR Hall of Fame shortly after he retires. Having scored multiple victories in seven of the past eight seasons, Hamlin already owns 48 wins. He's 42 years old and driving for Joe Gibbs Racing, one of the sport's top teams, so there could be more wins to come before he's done.
Hamlin has already won the 2016, '19, and '20 Daytona 500; the 2017 and '21 Southern 500; and the 2022 Coca-Cola 600. The achievement missing from his resume is the biggest of the bunch: a Cup Series championship. Hamlin has finished second once and third three times. It's the hole in his record that his critics – and there are a bunch of them – point to whenever someone touts his abilities.
That happened again this week with Fox Sports analyst Clint Bowyer and Cup Series crew chief Drew Blickensderfer got together.
Denny Hamlin isn't Clint Bowyer's idea of a Super Bowl QB
Fox Sports' rotating cast of analysts on the nightly NASCAR Race Hub studio show brought Clint Bowyer and Cup Series crew chief Drew Blickensderfer together on Tuesday. With the Philadelphia Eagles vs. the Kansas City Chiefs airing on the network this weekend, they engaged in some cross-promotion for Super Bowl 57 as host Josh Sims emceed a segment in with Blickensderfer and Bowyer had to assemble a winning roster of Cup Series drivers derived from positions on a football team.
They started with quarterbacks, the position no one would argue against as being the most important on the field. Blickensderfer's pick was Denny Hamlin, saying the driver of the No. 11 Toyota "studies really hard, he's in that film room, and can win in any environment."
Bowyer was practically apoplectic.
"It's the Super Bowl," he howled. "You have to have experience in winning the Super Bowl in order to win the Super Bowl. Kevin Harvick would be the guy. He is the guy with the ring, he is the guy with the experience."
One November win by Hamlin in Phoenix would put an end to the perpetual diss.
Clint Bowyer isn't all-in on Kevin Harvick, either
As the NFL conversation continued on NASCAR Race Hub, Clint Bowyer picked Chase Elliott as his wide receiver (i.e., a speed guy), while Aric Almirola crew chief Drew Blickensderfer went with Ryan Blaney. "That '12' car's flying," he said. "The kid's got tons and tons of speed."
Host Josh Sims defined tight ends as versatile, all-purpose players. Blickensderfer picked Kevin Harvick, 47, who recently announced he's retiring at the end of the season.
Suddenly Bowyer, who'd already dinged Denny Hamlin, wasn't as gung-ho about the driver he said would make a fine quarterback.
"You can't send an old man out on the field like that," Bowyer cracked. "He's likely to pull a hamstring on the way out there."
Got a question or observation about racing? Sportscasting's John Moriello does a mailbag column each Friday. Write to him at [email protected]